Dad Dancing England Get Found Out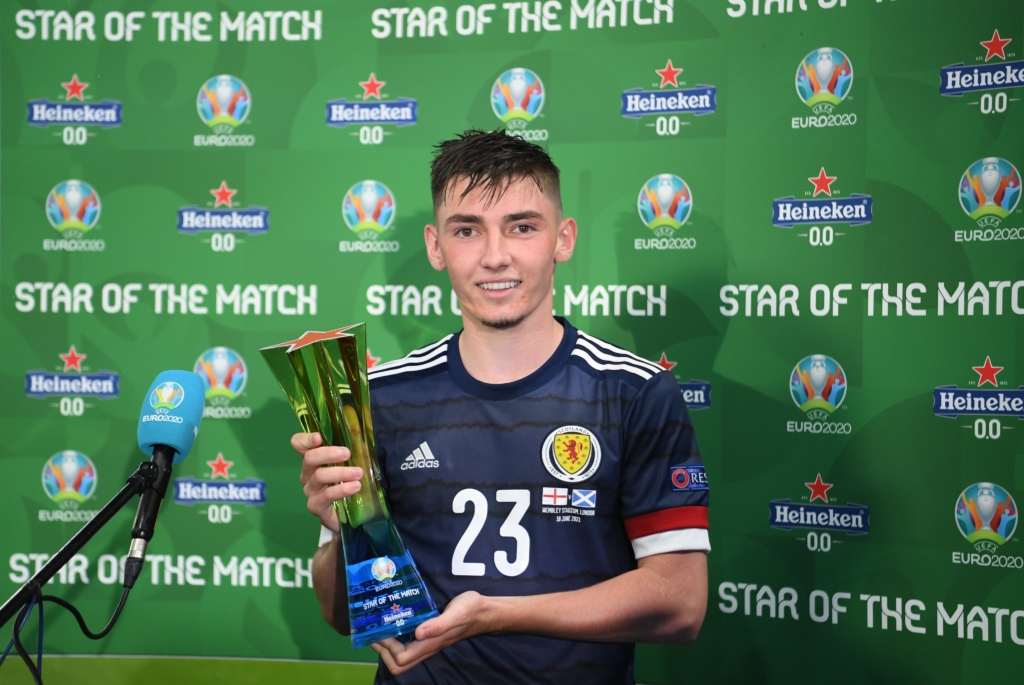 Responses to the England-Scotland game at Wembley differed widely. Scotland fans, after a year of lockdown and after our terrible start to the competition, took the result with all the calm and measured equilibrium you'd expect. Tom Peck at the Independent came out with one of the weirdest of hot takes arguing: "The England-Scotland game was the best advert for the union you'll ever see". In an article that you could probably file under 'H' for Havers Tom writes: "The auld enemies really are enemies these days. England voted for Brexit. Scotland didn't. And because of it, Scotland might yet do an exit of its own. There is little point pretending our problems with each other are really very friendly anymore. I can't say as I'd much noticed the words of the third verse of Oh Flower of Scotland before. "Those days are passed now, and in the past they must remain." For a fair few hundred years they did, but not anymore."
I'm not really sure who Tom thinks his audience is for this drivel but on he goes: "At the end of an exciting but ultimately underwhelming evening for all concerned, does one dare even type that football is the greatest advert for the union you'll ever find? TeamGB came second at the last Olympics, while the accumulated evidence of half a century is that England alone can't mix it with the big boys. Scotland can punch their weight, just about, but it's not their fault it's a light one."
England really are their own worst enemy. I mean Scotland are as well, but Friday nights game was like an exercise in playing-out national stereotypes. Scotland raising their game and throwing everything at the match while the Tartan Army took over key strategic sites across London. England, who seemed to have taken over all forms of public broadcasting in Britain for the week before the game were high on their own rhetoric and confidently predicted themselves the winners of everything before failing to turn up for the game. It's like terminal over-confidence, a sort of built-in arrogance that acts as self-sabotage again and again and again.
There were great individual stories all over the pitch. Billy Gilmour was given his chance and delivered big time and in doing so broke the age-old tradition of Scotland waiting too long to break youthful talent into the top team.  O'Donnell and Marshall were redemption stories of success after their dire performances against the Czech Republic. In fact there were top performances all over the pitch: Hanley, Dykes, McGinn (Super John McGinn), Robertson and McTominay were all stand-outs but this was really a tenacious team performance.
England hooked their own captain and as the team left the pitch to a cacophony of boos an exercise in national recrimination got under way.
One such was an English blogger Rick Walton who wrote: "Southgate has grown into a superlative manager of the political, social and philosophical around England Football. As somebody said quite recently – in relation to his Dear England missive – 'we don't deserve him'. (Certainly those donkeys who boo the knee don't). But then there's the *actual football*."
Oh dear.
This guy, as so many, blames the over-professionalisation of the sport for England's failure: "England remain over-coached, under-inspired, unable to surge and express. We can see them obeying the dumb mantras towards 'staying patient' and 'drawing them out'. We know that this is such an obviously one-dimensional universe – that of the Whiteboard Coach – where the belief in a supra-personality (the Team Pattern) squishes the life out of the buccaneering individual."
Getting into his stride now …
"Southgate is not alone in believing that his process will pay off, if his players continue to believe. Guardiola is similar in that his doctrinal faith in his own carousel of wonder and movement and calculation (actually) is beyond contradiction – is theoretical flawless. The difference is that England's dancing is Dad Dancing, in comparison to City's. In other words, it's so clunkified and slow and predictably, lifelessly un-free, that even crap teams like Scotland can resist its pedestrian charms."
"Any clown can see that the central issue is lack of pace and confidence – of spark … England become laughably easy to play against."
All of which is true and really hilarious but the fact that this blogger piles ALL of England's woes onto the poor manager is a giveaway ("Southgate is a wonderful man and a top, top manager. But probably a mediocre coach"). England have an attitude problem. Everyone in world football knows it, except England.
It's true that the Premiership, bloated and awash with more cash than it knows what to do with has produced a style of football that – despite the constant hype – lacks guts verve and energy, or blood and snotters as some call it. And while Walton is great about England and Southgate's football failing and the miserabilism of over-professionalisation – the facts is his analysis is riddled with completely unconscious superiority and hubris which is so much part of England's eternal problem.