Poots, Watt and the Anglo Antisyzygy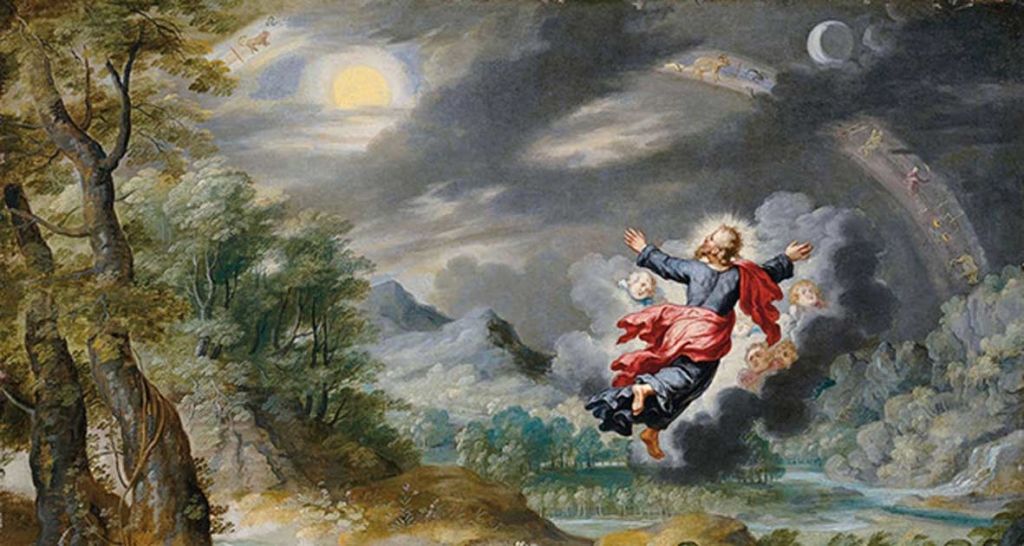 As I write this we are a few hours before kick-off in the England-Scotland match. I am flipping – like a lot of Scotland fans – between a strange mix of nihilism and dread and then completely misplaced bravado, alternating like Jeckyll and Hyde on a half-hourly basis. It's probably some kind of inter-generational stress disorder. But the condition is being exacerbated by the public broadcasters ITV (via STV) and the nominally 'British' broadcasting service which seemed to have loosened any faint grip on impartiality and spent the last week regurgitating England's victory from 1996 on a loop. 1996 is the new 1966 and in a cloud of post-Brexit glory the English media seem to have taken leave of their senses. The football atmosphere has just given a further edge to an already weird week.
Edwin Poots – the young Earth creationist who thinks the planet is 6,000 years old – has lasted a mere twenty days as the DUP's leader. The unfortunate Mr Poots failed to navigate through the most unremarkable set of political obstacles. When Northern Ireland's first minister changes, a deputy first minister has also to be nominated, in this case by Sinn Féin, or otherwise Northern Ireland's fragile political scene crashes.  Sinn Féin said they would proceed but one one condition, the much-delayed lrish language provision. Irish language is a keystone for the nationalists and terrifies the loyalist community. Think the row about gaelic road signs here but on steroids. The Good Friday Agreement seems to be extremely precarious. In the background Poots issues not so subtle threats: "Street disturbances over Easter showed a fraught political climate … We saw riots on the streets of Belfast earlier this year. And I have serious concerns about the potential for conflict once again on our streets."
But what on (young) earth do the DUP think they're doing? This is after all the political outcome they orchestrated – dark money and all. One possibility is that what they really want is the abolition of the power-sharing executive at Stormont altogether. Maybe they want to bring down Stormont and abolish the Good Friday Agreement? Peter McColl writing in Open Democracy suggests: "Of course, if the UK reneged on an international treaty, it would make the country even more isolated internationally than it is at present. Although that's hardly a concern for the DUP – or even, perhaps, many British voters – it would result in yet more impoverishment in the name of British chauvinism. The obvious solution to the Northern Ireland Protocol is a deal that looks like the one May put forward. That would also solve the problems that agricultural and seafood exporters are currently experiencing. It would be deliverable and, with the chances of a trade deal with the US diminished by President Joe Biden's election, might offer the best way to maximise market access for British businesses."
But we don't have a deal like the one May put forward, we have the one that Johnson delivered.
We can't retrofit international treaties to suit the squirming and multi-dysfunctional creationists.
McColl again: "The threat is that Brexit tough-talking appears very popular with Johnson's voters, many of whom seem prepared to sacrifice both their own prosperity and peace in Northern Ireland in order to achieve the hardest possible Brexit. While the British electorate has the right to choose poverty, it does not have the right to plunge Northern Ireland back into violence."
If violence is threatened in Norther Ireland it broke out in London with footage leaking out of 'protestors' threatening abusing and chasing Nicholas Watt, the BBC Newsnight political editor through the streets. Crowds had gathered in Westminster on Monday to protest against the government's four-week extension of coronavirus restrictions in England. What came next was a mob screaming at him "Run you fu***** c**t" one man screamed, "Traitor Traitor Traitor!" they chanted "Scum Scum" and "Shame on you" as Watt, as terrified as anyone would be scuttles back behind fences and police lines to safety.
The scene was remarkable and could very easily have led to an assault or death as the mob were completely unhinged and the police looked completely useless. If only it was a peaceful women's protest against police violence?
But the taunting and threats against Watt seemed to be a new low, a nadir that we've been descending towards since Jo Cox's murder in 2016. The Trumpification of British politics, the rise of the new idiocy of GM news, the wildly stupid anti-vaxx movement and the swirling mass of Brexit protests that have continued for the past few years unabated seem to bring a convergence of the swivel-eyed, the eccentric and the dangerously radicalised.
The writer and author Owen Jones has been on the receiving end of similar abuse. He charts the links between a stream of seemingly disparate "takes":
"In fact, many of the same far-right extremists who opportunistically latched on to Brexit have shifted their sights on to the measures taken to suppress the public health emergency. A quick glance through the Facebook profile of a man arrested after repeatedly screaming into Watt's face yields predictable results: anti-vaxx and "Covid is a hoax" memes are posted side by side with QAnon conspiracies and denunciations of Greta Thunberg's "communist agenda".
What is the source of this radicalisation? Rampant misinformation online has rightly been identified as a problem as vulnerable people find themselves exposed to increasingly misleading content thanks to social media algorithms. In the case of Covid-19, online memes propose a vast conspiracy linking together western governments, deceitful scientists and journalists acting as their propagandists in order to strip citizens of their hard-won freedoms."
Homophobic, vitriolic against the media, paranoid and locked into circular loops of online disinformation these groups appearance on the streets is incoherent and disorganised but deeply dangerous. Jones concludes: "Watt's treatment should horrify and it should disgust – but if the assassination of a Labour MP did not provoke the long overdue national conversation about the radicalisation of far-right extremists, the harassment of a BBC journalist won't either, and this country will descend into a much darker place."
Just to make a weird week even weirder – into this carnage steps the Chesham and Amersham byelection in which the Lib Dems' Sarah Green overturned a 16,000 Conservative majority to take the seat by just over 8,000 votes, a swing of 25%.
Now I have a confession to make. I had almost completely forgotten the Liberal Democrats existed at all. I mean you see Willie Rennie doing a photo-op with a farmyard animal now and again but I thought they had kind of just gone away. I'm unsure that if you showed 100 people a photo of Ed Davey they would know who he was. Now the political pundits have invented a 'blue wall' representing the Tories south east stronghold. To help explain this, Davey, looking earnest and tough, stood for the TV cameras in front of an actual wall made of blue plastic bricks, and proceeded to knock it down with an orange mallet. So English politics can simultaneously hold these elements: the spectacle of benign but meaningless Liberal Remainer loyalists and malignant but meaningful 5G fruit-loops gathered in Westminster; the Orphaned Centrists of the Shires and the Paranoid Front of Chemtrails and false libertarianism.
You could call it the Anglo Antisyzygy.
The result is almost completely meaningless but as caused one of those "earthquake" moments for the chattering classes. The Greens came third and Starmer's Labour Party were ushered into oblivion. In this strangest summer we seem again to be at a threshold. Everything seems broken yet the opportunities still seem available everywhere we look. It's a very odd feeling to be both in constant dismay and anxiety yet also not having extinguished all hopes, a bit like being a Scotland fan.