Little Engerland, Pride and the Football Culture Wars
For those of us who are British (often through birth not choice) but not English, the media coverage of England's progress through the Euros is often hard to stomach. Their match against Germany, the coverage on TV and their fans running with WW2 analogies, spitfires and Churchill etc, was particularly disturbing. But, as they make it through each round with increasingly impressive performances, we do have to face up to the possibility that "it" might be "coming home".
But throughout this tournament I have been conflicted by the position taken by the media and much of the England support, and the nature of the young team representing that country. In Scotland the near unanimous view is that we don't want them to win but, if you ask anyone why, it's mainly because we don't want to be bombarded with the inevitable insufferable triumphalism. This would be especially worse in the context of a post-Brexit nationalist Tory Govt wrapped in union flags and "taking back control".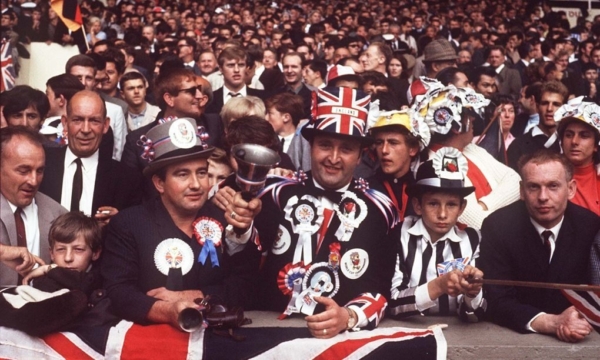 The actual team however, led by the dignified Gareth Southgate, have little to do with that history. Many of them were not born when Skinner & Baddiel penned that anthem, 1966 is ancient history, WW2 is from another world altogether. Over the last year Britain and England has been forced to re-evaluate their history, their role in the world. Statues have been torn down, television companies have commissioned drama and art that challenges the consensus. This multi-cultural team of young men represent a different England to the one I grew up resenting and, sometimes, despising.
In 1996, Skinner and Baddiel represented a laddish culture. They famously mocked the hair of the young black player Jason Lee, they had a chant about him having "a pineapple on his head" and even used blackface to publicly mock him. We couldn't imagine them doing anything similar to Kalvin Phillips now. Meanwhile, the team have continued to 'take the knee' before matches despite widespread criticism from the reactionary English press, Tory Govt ministers and booing from their own fans. Harry Kane wore the rainbow pride colours on his captain's armband throughout the month of June, celebrating Pride month.
Of course public displays of solidarity and political expression are not new to football.
Taking the knee might be controversial right now but here in Scotland we see politics in football often (not always progressive). Famously, Celtic and Dundee United fans came together to show Margaret Thatcher the red card when she was a guest at the 1988 Scottish Cup Final. Around this time last year I was a steward at the UN Day of Action on racism in support of Black Lives Matter and I spent an unplanned hour after the demo kettled by Police Scotland with The Green Brigade, after they joined the peaceful protest in an act of solidarity.
For someone of my generation, the war jingoism of the English media and football fans is relatively recent, it's not something that we saw prior to the ban on English fans in Europe in the 1980s. The rise of attempts to form an English national identity since then perhaps adds to it. In the old days, the English fans had a confused identity where they struggled to differentiate between Britishness and Englishness. Pictures from the 1966 World Cup final show England's fans carrying mainly union flags, by the time of the 1996 Euros in England they were all carrying England flags, the St George cross.
The young England team that we see now come from a different England, they are multi-ethnic, multicultural. They ply their trade in an English league that is truly international, with players from all over the world, some of them play abroad, in Germany and Spain.
The young English people that I know come from a different England too, in a different world. Young black, mixed race and Asian people, LGBT+ people, are far less alienated from football and their national team than they were in the past. Hilariously some of the right-wing media have labelled the team, Southgate and commentators like Gary Lineker as "Marxist". During the pandemic year Marcus Rashord proved to be a far more effective opposition to the Tories than Keir Starmer.  Interestingly, since the England team adopted a Marxist perspective they haven't conceded a goal in a major tournament.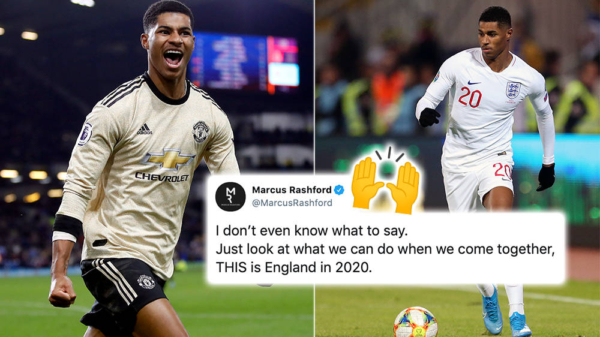 So, although, like most Scots, I do worry that an England triumph at the Euros could prove unbearable, that feeling is contradicted by my own admiration for their squad of players and management. In a way, I would be happy to see this team be the ones that that actually did bring football home. There is something about them, a different sort of pride that we could, perhaps, all get behind.