Extremes and Sudden Transformations
Ali Smith, from Inverness, has just won the Orwell Prize for Political Fiction. Her novel "Summer" is the final instalment of her quartet of books, each marking a season. I salute Ali Smith and congratulate her on her success because it is well deserved. To write four novels in as many years speaks to her commitment and imaginative stamina as much as it does to her daring and talent. It is a herculean feat.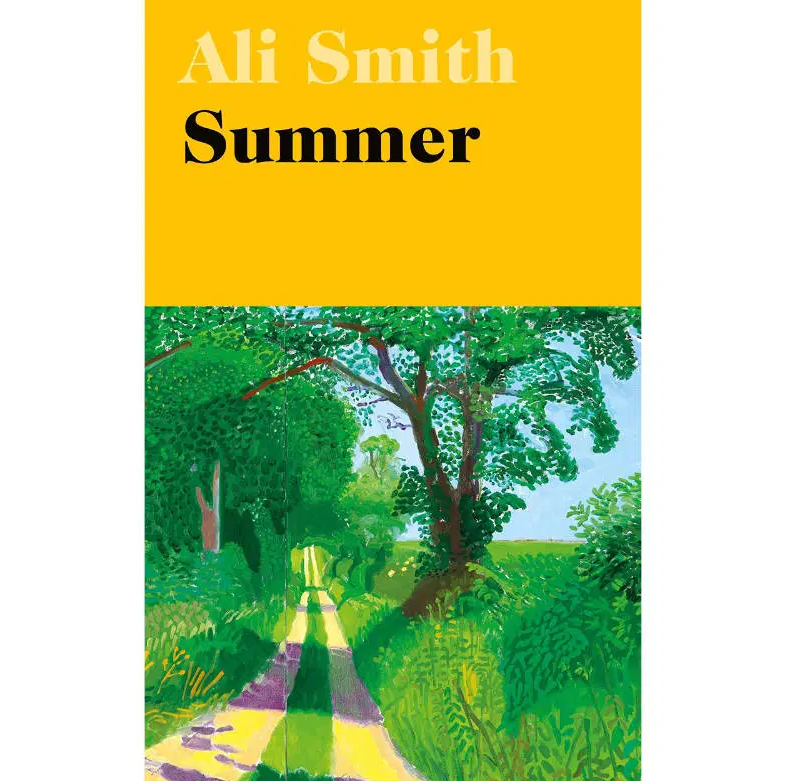 This is what the Orwell Prize website says about it all,
"The conclusion to Ali Smith's seasonal quartet seals her reputation as the great chronicler of our age. Capturing a snapshot of life in Britain right up until the present day, Smith takes the emotional temperature of a nation grappling with a global pandemic, the brink of Brexit, heart-breaking conditions for refugees, and so much more.  It will serve as a time-capsule which will prove to be essential reading for anyone seeking to understand the mood of Britain during this turbulent time."
When you read these four novels you will be in no doubt as to which side of the ongoing political debate Ali Smith is on. She is a voice of compassion, of goodness, of empathy, she is for the people and their right to an imaginative, just and material life. Having said that I do, however, have a few problems with the contextualising that swirls around the Orwell Prize blurb like restless sea fog. Setting aside the idea of "Britain" – which from the perspective of the Far North of Scotland, at this time, does not exist – the claim that any novel "takes the emotional temperature of a nation", it seems to me, is problematic. Especially when the nation is assumed to be the UK, which is not a nation at all, but a state. This blurb, of course, is not the work of Ali Smith and is also not aimed at me, but at a quintessential English market. The idea of literature as "a time capsule" is also a rather unique English notion. In my experience, which is admittedly limited, although it is tempered by a sense of and feeling for the Scottish people, their history and their literature, in Scotland "time" is a different substance altogether. We use it in a different way in our chronicling.
In an introduction to Dostoevsky's "The Gambler" the critic and Slavic-language scholar Gary Saul Morson wrote,
"Russians are all possibility, owing to their proclivity for absorbing others' culture, for extremes, and for sudden transformations."
I would echo that the Scots are also "all possibility" and for much the same reasons. In all Scottish literature, from the Celtic bards to now, there is always the presentness of the distant past as there is a constant searching for from whence we came from in the world, in order to fashion a direction into the future. Our literature, similar to Russian literature, because of our history, is also a series of extremes and sudden transformations.
The general transformation and manifestation of Scottish literature post 1707 and of Highland society in particular post-1746 have been a violent and exploitative affair.
All of this have made cultural customs, as compared to English literary and philosophical traditions, arbitrary in Scotland and with that came a fair amount of play acting and impostorship. Either aping English manners and language or strongly rejecting them there has always been a strong sense in Scotland that things could be otherwise because they had recently, pre-1707 and 1746, been so. There is also, as a result of history, a sense of being "other" in your own country by thinking, writing and speaking in your own native tongue, or by thinking, writing and speaking in the language of the victor. We have been conditioned by experience to call this victor "Britain".
For the Scots our troubled history provides us with a test of ideas. For example, when your house is burned down as are all those of your neighbours and you are physically forced to live far away from your native place, and on stony coastlines where nothing will grow. Forced to emigrate to places unknown. To labour at kelp harvesting or at herring fishing from which you will not profit. Conscripted to fight and die in foreign wars against people with whom you have no quarrel. To say nothing when your language, poetry, music and even the clothes you wear are deemed illegal and your kirk ministers are telling you that is God's judgement on your wickedness. Then when, understandably, you resist you are brutally repressed, imprisoned or transported to Van Diemen's Land. How then are you expected to retain the manners of decency and morality when you have been shown none? When all compassion has been rooted out, what is left to believe in? If we are forced to stand up to our thighs in the icy waters of the sea and sing psalms to the glory of God in High Heaven are we heroes or fanatics, extremists suffering yet another sudden transformation, or just the damned fools of history?
For many Highlanders in the 19th century their experience made it far more prescient than any intellectual exercise or argument could, indeed it convinced them, that good and evil are as real as the laws of physics. To these people the comfortable philosophical notion that the purpose of life is happiness would seem like the cackling of hens. Modern economics with its motivational mantra of maximising utility and increasing materialism had literally destroyed them. Where were the poets they were used to? Where were their bards? Where were the writers who would ask the ultimate questions under these extreme conditions? In other words, where was the literature? In the Highlands all was silence. Until Neil Gunn published his first novel, "The Grey Coast", in 1926. After that Scotland began to learn about her past and that she had a right to exist. Boris Pasternak remarked that "a book is a squarish chunk of hot, smoking conscience—and nothing else!" "The Grey Coast" was all of that. It was a shout of anger from the North. When he was posted back to Lybster in Caithness as an Customs and Excise Officer after World War One he wrote to Naomi Mitchison that "Lybster is the poorest place I can imagine!" Everything he had known as a boy was gone – harbours, boats, fishing, people, culture. From 1926, when Hugh MacDiarmid published "A Drunk Man Looks At The Thistle", this tension, this sense of loss, this anger, ran throughout Scottish literature like a lava stream. It was a literature which had been transformed utterly by its historical experience of being absorbed by English literary hegemony. Much like a galaxy is by another, much bigger, galaxy. By brute force. It was a literature on the move – a "hot, smoking conscience".
The English literary tradition tends to think that literature exists to reflect life, but the Scots often seem to assume that life exists so that literature can be produced. That is why I would argue that there is no such thing as "High culture" in Scotland. "High culture" is a political construction by a ruling elite for their own controlling ends. It is a foreign import. Our cultural history, contrastingly, has been telescoped by political events into a sense of urgency, whereby the distant past is ever present even when the novel, poem or play is depicting an ever more urgent present. We cannot afford to leave anything out. Because of our past there are no absences allowed in the Scottish chronicle. The Scots may not be so glaikit as to consider their writers as prophets but writers are considered to be a sort of second government. Some even approach the status of the divine. Insult Burns, or his hero Tam O'Shanter, and you could be accused of blasphemy.
Ali Smith is published in London and she lives in England. So is she still a Scottish writer? Some will ask that question. Being a writer has nothing to do with nationalism and the question is not nationalistic. Being Scottish is about culture so it is a cultural question and one that is not popular with many writers. Myself included. But being popular is not what it once was. It is complicated. In the way that it is often assumed that the truth is simple. It is not. It is the most complicated thing in the world and is dredged through irony. One irony being that for a work of fiction to succeed at all it has to tell the truth about who we are now. Otherwise no-one will believe it. It is for historians to make up stories about the past. Ali Smith is a great writer and we should all celebrate that. She is also a very Scottish writer. Her morality is her nature. It is her skin. Her soul. It is her compassion and why people love her work. She is popular in the real sense of the word, from the Latin popularis, from the populus, the people.
As Ernest Hemmingway used to insist, "All you have to do is to write one true sentence." In Scotland the one true sentence has lasted, so far, for three hundred and fourteen years. If you think that a bit dramatic I would agree. I would argue that, just as F. Scott Fitzgerald argued, "There are no second acts in American lives.", there are not many close ups in Scottish literature. Everything is seen through a wide angled lens and from far, far away. So far away, indeed, that you can see the back of your own head. We move into ourselves, into our story, from out of the past, from memory, and move through and along the narrative line of our lives – lived in the perennial now of life – and then we exit, off into the future, into our imagination. The past, in Scotland, is such a restless place. It never stays still. It follows all Scottish writers wherever they may go. Out of it we have to make the future. We have to create an art that the people desire. And, mostly, there is absolutely nothing we can do about it.
After all, the UK is a failing state, no mater how many gunboats Bojo, the new Palmerston, may send up his imaginary river to intimidate his imagined fuzzy-wuzzies. The reality is that according to research from the International Monetary Fund (that well known charity) the UK has the lowest levels of wealth per head of population in North West Europe. On the other hand the amount of wealth accrued by the already wealthy is increasing at an alarming rate, especially during this Covid pandemic. The gap between those who have and those who have not is widening in the UK and more so than in anywhere else in Europe. In 1973 the UK joined the EEC as "the sick man of Europe." In 2020 the UK left the EU, still "the sick man of Europe." But for different reasons.
Now, as Ali Smith has one of her characters in the novel "Winter", Lux, point out, we are living in a version of "Cymbeline" by Shakespeare. This is a world where everything is a mess, where callousness and cruelty abounds and no-one knows who anyone is, especially themselves. In the play Cymbeline is referred to as a "British" king but in fact the character is based upon a Celtic chief, Conubelin (meaning "as strong as a dog") who existed, historically during the Roman occupation. Cymbeline, in the play, may have been raised in Rome but his two sons were brought up in a cave in Wales. Shakespeare's narrative purpose asks us to view Rome as civilised and Wales as barbaric. James VI and I, his patron, viewed his native Scotland as barbaric and his inherited London as the new Rome. The "One Britain, One Nation" fascist-lite of Boris Johnson's latest new dream echoes the British dream of James Stuart. Shakespeare pandered to this Unionist Jacobinism with several plays, most notably "King Lear" and "Macbeth".
Well, they can keep all that heelster-gowdie and whig-ma-leerie. Freedom for Scotland lies somewhere else. It lies out-with the Union and the megalomaniacal  dreams of English world kings, of any age. After all, as the character Sacha, in Ali Smith's novel "Summer", knows: the world is in trouble. This modern world is a world of extremes and sudden transformations. You could argue the world has always been like that. Well, maybe so, only this time they can kill us all.
©George Gunn 2021
George Gunn's latest book of poems, "Chronicles Of The First Light" (Drunk Muse Press) will be launched at the Wee Gatherin Festival in Stonehaven on 24th July.