Faerie Folk, Frolics and Fiddles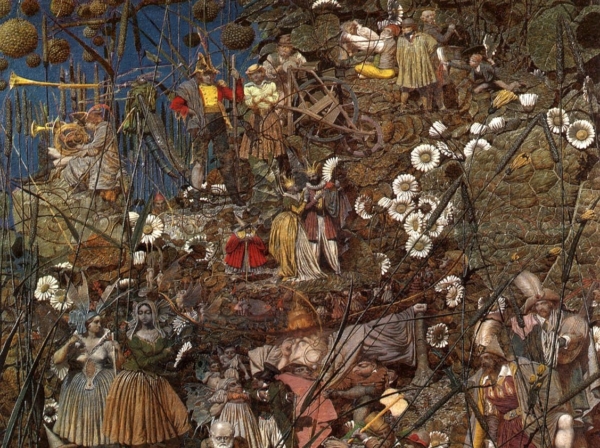 Not to brag, but yesterday I wept in an orchard.
It was all very Lizzie Siddal of me. The lichen-covered stone wall, the twisted trees, the refreshing pint of cider I imbibed shortly afterward – it all got me in the mood for some whistles and fiddles.
I was raised in a folkie household, with a cupboard containing a healthy collection of British folk-revival and prog rock LPs (yes, even 'Morris On'). At the time, the regular folk sessions we attended as a family were the bane of my existence. I found it all very silly, this singing about cows, the faerie-folk and their arbitrary rules ('you must complete these wishes three'), this kidding on it's the 15th century and you've lost your bonnie, sailor lad. I dismissed prog rock, with its nerdy, boastful musicianship and eldritch themes, as "boy music". But, as I have grown older, I've found that I actually have a very soft spot for it all: that 1970's-does-the-medieval-ages-but-with-synths moment in music history, the real-ale-drinking-druid tunes, the Arthurian legend references, even the nasal, shouty singing and Ye Olde typefaces on the ugly album covers. Sure, its a bit silly sometimes, but its all just quite nice – really.
So, here is a playlist of faerie, folkie tunes, from the folk revivalist movements on the 60s and 70s, some prog rock, and a few, more contemporary favourites of mine as well.