Scottish folk music: The Music of Scottish Folk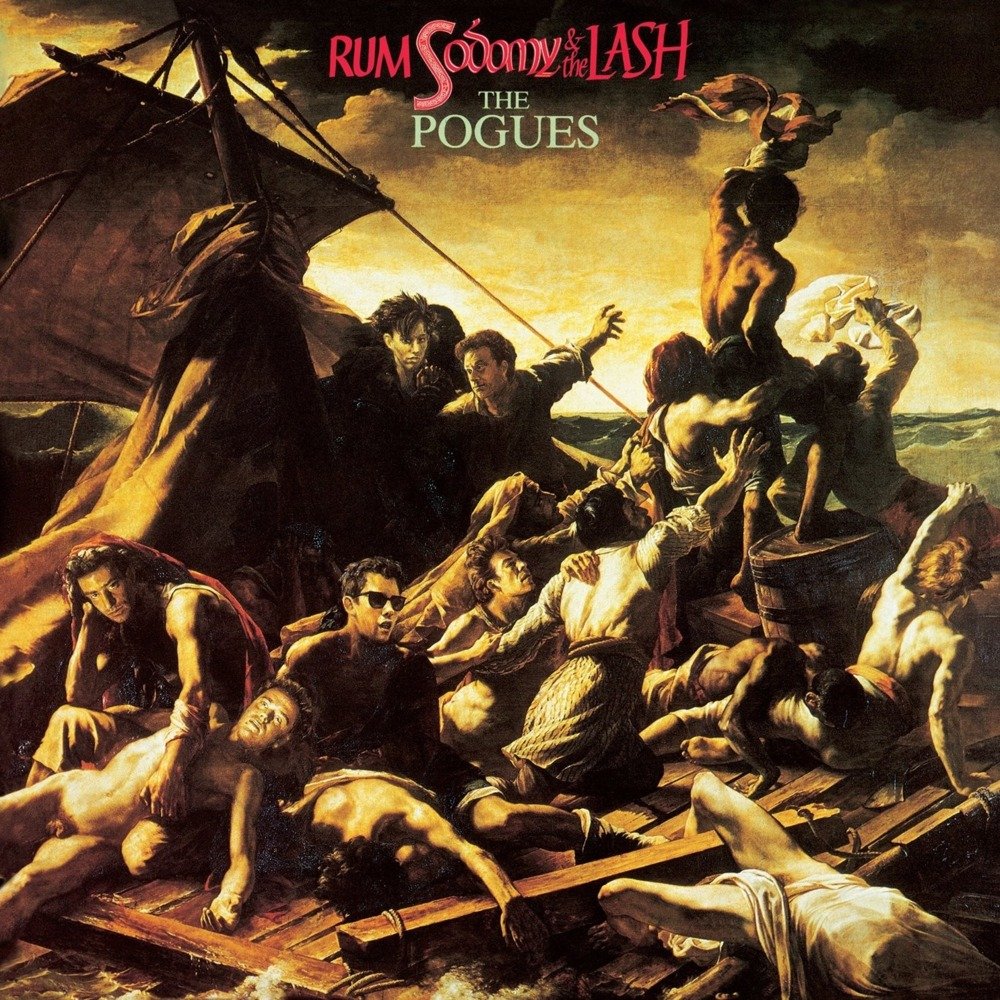 As a bona-fide folk musician (so says Spotify), I enjoyed Bella Caledonia's most recent playlist (Faerie Folk, Frolic and Fiddles).
Though I must say that the eclectic mix on offer, ranging from the 'Lewis Carroll does rock' of Jefferson Airplane to the traditional slip jig of The Dubliners, is fairly telling in that the range of styles, songs, lyrics, and instrumentation that tend to be lumped together into the moniker of 'folk music' make it a confusing genre to pin down.
Simon and Garfunkel are folk. The Pogues' póg mo thóin attitude is folk. Jimmy Shand on the radio is folk. That one guy that gets kicked out a pub on a Saturday night for singing sectarian songs is folk. Even American imitating, Carey Mulligan-marrying Eton alumni are folk apparently.
As you can see, it's pretty hard to define.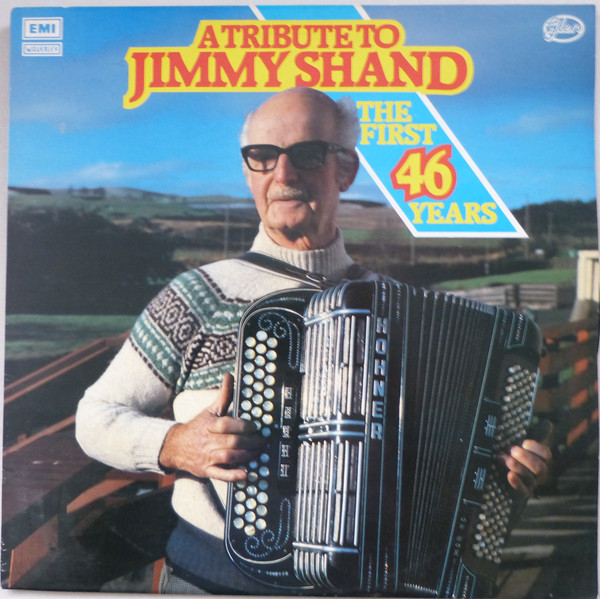 Anyway, under the playlist lay a solitary comment; a contesting viewpoint to the idea that so called 'folkies' reveled only in the medieval idyll, with added goblins and fairies if possible. Quite rightly, it hits the nail on the head in suggesting that folk music is what it is due to a narrative storytelling tradition that predates any of the current banes of recorded music and the fetid tendrils of its associated industry. Knowledge is power, and in few places has the concept of narrative folk music passed down from generation to generation stayed as strong as in Scotland.
In a world in which music consumption is quickly boiled down to buzzwords like 'chill' or 'moody' entered into a search engine, how can such a broad genre be assigned the all-encompassing hashtag #folk? What the folk labeling has become is something to define a style of music that perhaps doesn't conform to any of the other rigid categories of musical demarcation.
Scotland is a country defined by its music, indeed Scottish music, whether you like it or not, plays arguably the most prominent part in Scottish identity.
Now take something cheesy or tartan-tinted like the Skye Boat Song. It would be challenge to find anyone from north to south, as well as across the Scottish diaspora, that didn't know at least the chorus bit or the melody. The song itself is an absolute patchwork of influences; lyrically written as a bit of shortbread-tin Scotticism by a Victorian baronet, based on a traditional highland tune, and inspired by events that had nothing to do with the lyrics themselves. Even by the time of its writing, the tune had clearly gone through several incarnations. Then as it is passed down through history, through narrators as diverse as Robert Louis Stevenson, AC/DC, and even Noel Coward, it both loses bits, and gains bits: for better or for worse. Whatever you think of the song, you are left with a wholly interactive historical narrative that transcends generations and finds relevance with any given audience. It is this string of storytelling, one that people can both take from and give to, which is a hugely important part of Scottish culture.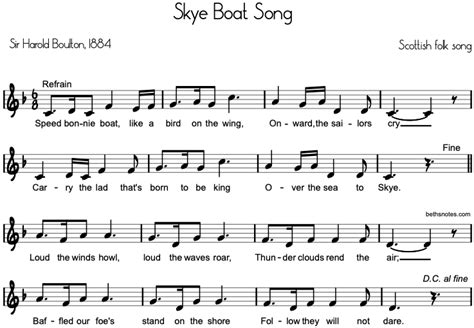 The argument always comes up about how singing songs about maritime disasters, bonnie-but-ultimately-doomed maidens, and highlanders' stolen land has any relevance to a modern audience, and I suppose that out of context it could seem hard to equate said themes to this day and age. However, the concepts of precarious employment, gender inequality, and the effect of privatisation and capitalism on our land and environment are as relevant now as they were hundreds of years ago. The themes don't change, but the way they are told does.
You can follow these narratives all the way from Burns to Travis, James Hogg to Michael Marra, Hamish Imlach to Eddi Reader, Harry Lauder to KT Tunstall. For a nation that celebrates the life of an 18th century poet every year, the concept of narrative storytelling shouldn't be lost on us; in fact the sheer fact that we dedicate so much to the preservation of Burns' work is endemic of its relevance in the here and now. Aye, the themes of Tam o' Shanter flow right through the ages to another, albeit more modern expression of distinctly Scottish narrative, Arab Strap's First Big Weekend. I'm not saying that Moffat and Middleton are aficionados of Burns' tome (maybe they are, who knows?), but fundamentally what was relevant in 18th century Ayrshire could also be found at the Barrowlands in 1996; drink, botched pick ups, fractured relationships etc. Sure, Burns' eponymous hero watched a coven of witches for entertainment while the Arab Strap boys had The Simpsons, but there exists a level of continuity of narrative storytelling that is fairly unique to Scotland. It is no accident that the odd-couple of Aiden Moffat and traditional ballad singer Sheila Stewart were such a success in Paul Fegan's fantastic documentary, Where You're Meant to Be.
The question is where is the Scottish storytelling narrative now? This question seemed at the heart of the misunderstanding between the aforementioned playlist and its solitary commenter. If folk music isn't goblins, lutes et al, but instead an intangible train of popular consciousness, then where is it in modern Scottish society? The answer, I think, is clear. It is in the nation's hip-hop scene.
One of the big hang ups people seem to generally have towards Scottish hip hop is that it simply tries to emulate or ape American culture. However, this is the kind of superficial, aesthetically driven judgement of fashion and style within the hip-hop community that hints at trans-Atlantic imitation, and is thus missing the point completely. Scottish hip-hop, with its visceral, worldly, and above all relevant lyrics, its community expressions of dance and movement, its frankly pioneering use of a Scots language that academics have squabbled over for years, is at the absolute forefront of what many might have previously termed as 'folk culture'. A multi-faceted, multi-cultural Scotland has its own story to add to our traditional narrative, and this story is told through Scottish hip-hop culture.
Now, it might seem a stretch to equate the Skye Boat Song, a 19th century ballad written by an aristocrat, with the cutting rhymes, beats, and physical expressions of artists and groups such as Loki, Stanley Odd, Becca Starr, Orry Caren, and Young Fathers, but I see a continuity as clear as day. Though Sir Harold Boulton, 2nd Baronet, no doubt penned his lyrics about marginalised communities in order to cash in on the Victorian thirst for all things Caledonian, modern Scottish hip-hop continues the narrative of the marginalised, but with the idea of highlighting the social issues that effect a modern, and increasingly urban Scotland.
The kind of Scotland featured 'Over the Sea to Skye' is the very Scotland that is over-represented in the public consciousness. What Scottish hip-hop does is to take that narrative and use it to both rail against the current status quo, and perhaps more importantly, hint towards a society that is both fairer and more progressive in ways that our friend the Baronet could never have imagined. The angles of approach are different, but the two worlds are inherently connected. If that isn't the very crux of 'folk' music then I don't know what is.
Next week, on the 31st of July sees the debut of the HANG conference, a premier event in Scotland dedicated to the empowerment and inspiration of Scotland's hip-hop and grime scene. It provides what I hope to be a springboard for a new generation of Scottish storytellers. An event such as this makes it clear that the Scottish hip-hop carries the torch for the way we narrate our lives.
The idea that folk music, literally music of the people, is confined to some cosy, yet bygone time is far from reality. Narrative storytelling of Scotland's past, especially through song and story, has never been more important to us. We are very lucky to be in a position in which we can have an interactive national narrative, a concept that is quickly giving way to the kinds of populist, blood and soil, flag-heavy ideals that are rapidly expanding across the globe. Our ability to draw from the past and adapt it to the present, helps us stay in touch with the mistakes and transgressions of our history, though more perhaps more tellingly, it gives us the opportunity to verbalise, and thus make relevant, what it is that we want in the future.
'Onward the rappers cry'