Fasting for Peace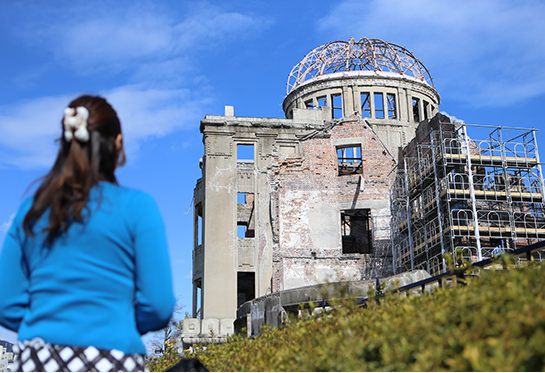 Mike Blackshaw, Manager of the Edinburgh Yes Hub may have resigned from his post as Secretary of the Scottish Campaign for Nuclear Disarmament for health reasons, but he will not let the anniversary of the atomic attacks on Hiroshima and Nagasaki in 1945 go unmarked.
For the past few years Mike has joined Brian Quail, Janet Fenton, Iona Soper and Margery Toller, in three day's fasting in Scotland to mark the US nuclear bombing of two Japanese cities in 1945, Hiroshima on 6 August and Nagasaki on the 9th.
Every year, the International Fast is held in several countries worldwide between Hiroshima and Nagasaki days. Initiated over thirty years ago the fast takes place in sorrow and in commemoration of the deaths by the atomic bombings of Japan and highlights the ongoing harm and danger nuclear weapons present. The fast is supported by organisations around the world The US nuclear attacks unleashed the most destructive, inhumane and indiscriminate weapons ever created and their effect is still affecting new generations through the uniquely persistent, spreading, genetically damaging radioactive fallout they released. Scientists predict that their future use in conflict could disrupt the global climate, causing widespread famine.
In the rest of the UK, the fast is being undertaken in Knighton, London and Barnstaple with vigils and other events (which are reported by the Campaign for Nuclear Disarmament).
Anyone considering joining the fast is encouraged to seek medical advice and to get in touch with other fasters.