The Hypocrisy of the West's Solidarity for Afghan Women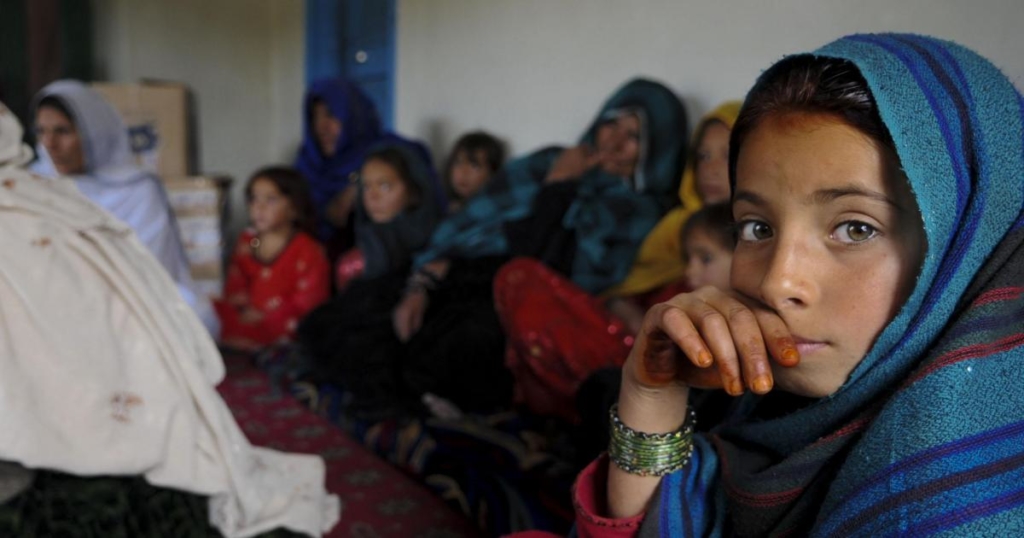 Over the last week I have spoken to committed campaigners with ties to Afghanistan, desperately pleading for their colleagues and friends' lives; asking me for any contacts I have that can help them reach someone with power to give them safe passage out. I did what I could, I connected who I could, and I put the phone down not knowing whether they were safe. I returned to my work where I get to do commentary and campaigning safely, from afar. Those I spoke to, and those they were helping all have something in common; they were all women, and the majority Muslim women.
The last two weeks we have witnessed a sudden surge in support for Afghan women, from some of the very people who have ignored the repeated pleas for equality and respect for Muslim and migrant women across the world. There is no doubt that the current situation in Afghanistan is terrifying for all there and this is a disproportionate threat for women and girls. The Taliban may now know how to create more palatable rhetoric to disguise their violent misogyny, but it fools no-one. Women and girls' education, freedoms and lives are at risk and it is a global responsibility to create safe routes out of Afghanistan, particularly given the role of other nations in creating the current hostile conditions. But the hypocritical outrage at the current situation faced by Afghan women and girls by some of those in power, does little more than act as a shield for their own Governments' reputations. We are in yet another crisis where Muslim women are used as tools to deflect from foreign policy disasters and domestic political fall-outs, all without nuance and all too often, without hearing from the women being pointed at, written about or photographed, crying in fear.
Afghan women and girls are the focus of condemnation of the current terrifying situation in Afghanistan but nothing of real substance is done to support them. Global leaders are calling out the violence they are under threat of, without reflecting with even a little nuance, the violence under which their own political power suppresses Muslim, migrant or asylum-seeking women. A prime example of this lack of self-awareness comes from France's Macron, who stated that Afghan women should "have the right to live in freedom", yet in France the freedom of what to wear is restricted only for Muslim women and girls; who cannot wear hijab in school and are banned from wearing the full veil in public – with the threat of arrest and fines.
Here in the UK, the Home Office's Priti Patel has said that she will prioritise refugee women and girls and that she "has seen the oppression women and girls in Afghanistan have been subjected to". Yet, the UK has pledged to provide sanctuary to only 5000 Afghans over the next year, those who have arrived so far are reported to have been left in Home Office hotels with no money, no clothes, no translation services or legal advice. The Home Office's long-term policy of no recourse to public funds disproportionately harms women and children and there are currently over 3000 Afghan asylum seekers still waiting to know if they will be safe in the UK or deported. All the rhetoric rings hollow whilst the UK Government pursues the Nationality and Borders Bill, which according to the Refugee Council, would turn away more than 9,000 people who would be accepted as refugees under the current immigration rules, and this includes those who have fled war or persecution. Just like those who are lining up outside the airport, where already many have been killed, pleading to get onto fights out of Afghanistan.
This the reality of Government policy both foreign and domestic, no warm words will cover the consequences of these policies for women and girls in the UK, in France, in the US or indeed in Afghanistan.
We speak about Afghan women as if they have no agency of their own – despite the evidence of the last twenty years where Afghan women have been leading the rebuilding of their nation and the images this week of them protesting for their rights. They are too often an addition to a political strategy, used to garner empathy and support for your "side" of the debate – we must remember that this was also a tactic to increase support for invasion into Afghanistan in 2001. They deserve better than this given that their lives are at risk as a consequence of political failures that they had nothing to do with.
During the negotiations of US withdrawal of troops this year, women's rights and wider human rights were not included in any deal. From the scripts released since, it would seem these issues were actively ignored – this is despite feminist activists in Afghanistan pushing to be included in the peace process and negotiations on the transfer of power. Women and girls were not thought about then, and now, for the US in particular, to feign outrage at their treatment is a disgrace – especially as President Biden has still refused to extend the deadline for evacuations; how can you empathise with the women and girls of Afghanistan, whilst refusing a decision which may save many of their lives?
The proof of your human rights advocacy is not in a carefully written political statement, it is in the safe routes you create for asylum seekers, it is in the conditions you house them in, it is in the effort and investment you put in to tackle violence against all women, it is in whether you value Muslim women and migrant women as highly as you value others and whether you do it at times when it is not politically convenient. Everything else is window-dressing and we see through it.

Help to support independent Scottish journalism by donating today.