Land Reform: Re-Shaping Scotland's Social Landscape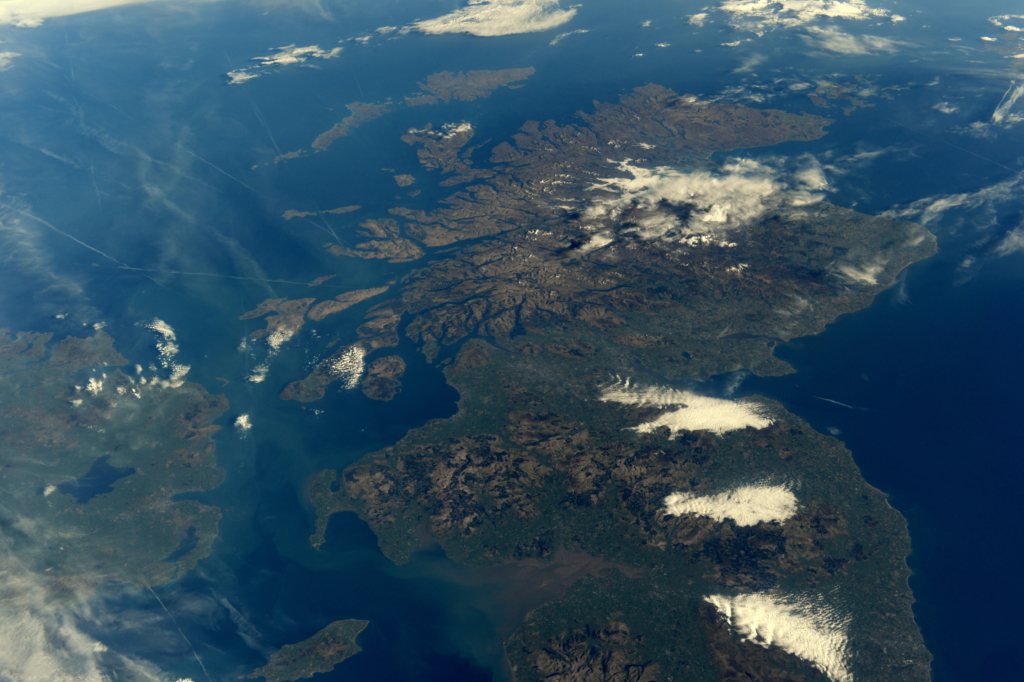 On a dreich December night in 1992, a small flint-eyed gentleman moved across a crowded school hall in the village of Stoer, north-west Scotland. As the gathering of locals hushed down, the harsh voice of the man began to address the hundred or so present:
'Well, ladies and gentlemen it seems that we have won the land. It certainly is a moment to savour, there is no doubt about that. And certainly my immediate thoughts are to wish that some of our forebears could be here to share this moment with us'.
Allan MacRae, the son of a local gamekeeper, was the unlikely figurehead of the ambitious Assynt Crofters' Trust who, for the sum of £300,000, had successfully completed the first community buy-back of private land in Scottish history. With donations flooding in from all around the world, this milestone made international headlines and planted the 'seed of modern land reform' in the minds of Scots everywhere.
Next year will mark the 30th anniversary of this momentous occasion. An act which, against all the odds, enabled the ordinary people who lived and worked on the land to gain control over their own economic future.
In many ways the Scotland of today isn't so different from the Scotland of 30 years ago. While our urban centres flourish, the future of our rural heartland is in jeopardy. A perfect storm of de-population, falling employment prospects, ageing demographics, and a grossly inflated housing market is decimating communities across the country. The economic changes of a globalised world may go some way to explaining these societal shifts, but for the majority of communities the most aggravating factor is the lack of influence that they have over the land that lies beneath their feet.
Scotland has one of the most concentrated patterns of private land ownership in the developed world; just 450 people own over half of the private land in Scotland. This entitlement has survived un-challenged for 500 years, a privilege that has its roots in royal favours and aristocratic archetypes – the laird clad in tweed roaming through his shooting estate.
Economic inequality in Scotland is often portrayed through the lens of urban disparity – the boundary between Drumchapel and Bearsden in Glasgow represents a 10 year difference in life expectancy. However, the influence of landowners on their tenant community should be viewed as the country's most archaic symbol of inequality, one that has endured from the Highland Clearances of the eighteenth century and into our contemporary world.
Many Scottish landowners are hampering sustainable development on an industrial scale and actively work against the communities who live within the borders of their estates. By handing out short-term and grossly inflated rent contracts to residents, taking unfair cuts from the earnings of tenant farmers, or simply neglecting infrastructure completely, many landowners leave a sea of derelict villages in their wake. Agriculturally rich land has been mismanaged through deforestation and overgrazing by sheep and red deer, leaving a barren and desolate wilderness of scrub unfit for purpose.
The actions of a few are having disastrous consequences for the many. Land, as an asset, has been held and hoarded to the detriment to those who have lived there for generations. It is clear that reform is needed and the foundations of this out-dated system are recast in a mould that favours local community needs over the interests of non-native millionaires. The majority of which believe swapping a top hat for a deerstalker allows them to play Monarch of the Glen, while simultaneously denigrating the everyman 'Jock' whose livelihoods rest in their hands.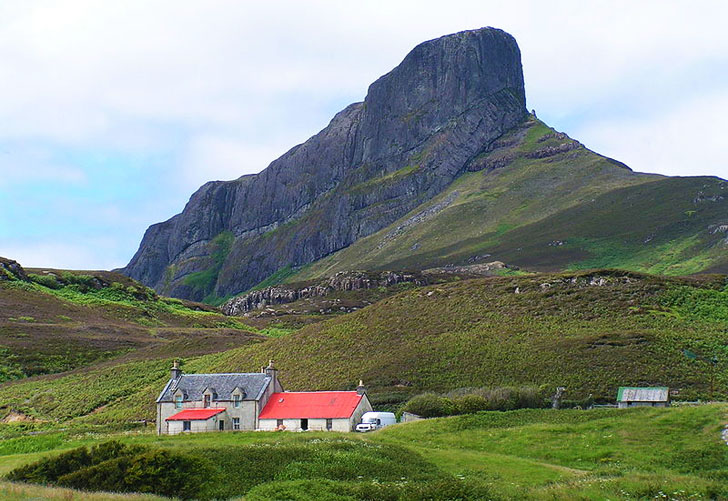 A key strategy to combat this inequality, generating economic growth and attracting families back to our countryside, is to take back the land itself. There have been many successful and well documented community buy-backs in Scotland, none more-so than on the Isle of Eigg.
In 1997, the Community Trust bought the island from their Rolls-Royce racing landlord, Keith Schellenberg, for over one-and-a-half million pounds. Since then, the island's population has doubled. Economic control has allowed the islanders to financially plan for the future; investment in renewable energy produces enough electricity to self-supply the island, making the once widespread use of intermittent and expensive diesel generators a thing of the past.
Economic recovery has been fast tracked with the creation of community spaces such as a shop and tearoom. Furthermore, renovated affordable housing, a new health centre and high-speed broadband has attracted young families to the region, fostering entrepreneurship and allowing tourism to flourish – in 2019 over 100,000 people visited Eigg providing an essential income for the inhabitants.
Inspired by Allan Macrae's Assynt Crofters, Eigg exemplifies how a well-managed buyout can revitalise a marginalised community, placing livelihoods in their hands and shaping a future of their design. This catalyst for change has spread throughout Scotland where community groups now manage over half a million acres in the interests of local residents. Places like Knoydart, Gigha, and North and West Harris, pursued a community buyout to stem the tide of depopulation, and by and large they have succeeded.
Gone are the days of the 'noble' tenant crofter, guardian of the Highlands, custodian of an ahistorical landscape, untouched and untamed. What we need now is a radical reorientation of who controls the land and what they do with it.
Land reform should be viewed as a vital strategy to combat the social issues at the heart of Scotland's future. Scotland is a nation built on resilience, but the ability to bounce back from adversity is worthless if you don't have the tools to create a meaningful future. With the proliferation of remote working, a national housing shortage and young people moving away from more traditional career paths the vision of rural re-population is becoming a reality.
This isn't about reparations for historical injustices nor is it about persecuting those wealthy enough to afford Highland estates. It's about sustainable development, it's about economic control, it's about fostering autonomy for our rural communities and allowing them to flourish creatively in both social and economic enterprises.

Help to support independent Scottish journalism by donating today.