A Fuming Open Letter to America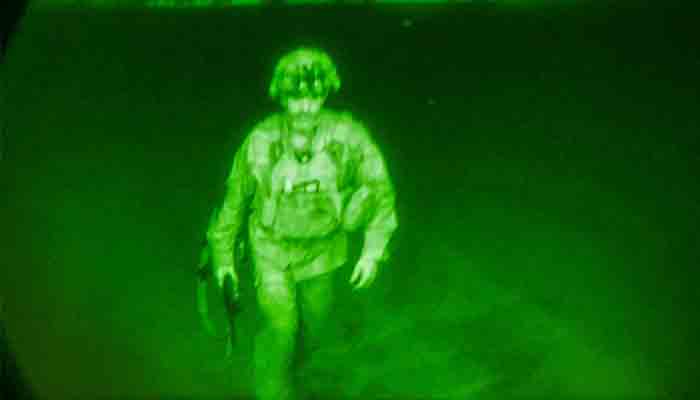 My dear America,
You suck.
But let me add a disclaimer. By 'America', I don't conveniently mean American politicians or American presidents. Not because they don't suck. They suck big time and how. But it is many of you, American voters, who, suck like few people anywhere else in the world do. In enough numbers to determine the behaviour of your warmongering nation as a whole. It's your effing cowboy culture that the slaughterous leadership of your plutocracy replicates in places like Iraq, Vietnam and Afghanistan. It is your neurotic attitude towards guns in general that your pathological nuclear armoury mimics. By the way this fury doesn't emanate from a fashionable, liberal place that laments Biden's withdrawal from Afghanistan because in any case it is twenty years too late. You hoods had no damn business to go in there in the first place. But you're like a homicidal rodent in your top-half and a brassy chacma below the waist, who must go nosing everywhere and then retreat au naturel when someone sprinkles a little acid on your indignant pink hind. It doesn't stop you from repeating your behaviour though, because a rodent is like that. So is a chacma.
It is a different matter though that Biden tied himself in a series of screaming knots like an animated hydra by saying something so brazenly stupid that it was contradicted publicly in just the next few hours. Yet, to be fair, his baloney did not come from mouldering integrity. It came from plain stupidity which, in your disunited states, is usually fathered by your old hallucinogen of wool gathering hyper-patriotic denial. And that my dear again comes from you, the sizable chunk of voters. Because these blackhearts in the White House and the zeros in the Oval office who you only elect, like to magisterially jabber the stuff they know to appeal to your jingoistic flatulence. So what they say is only the symptom, the effuse, but you are the disease. And in large enough numbers to merit being called the Norovirus of diarrheal nationalism. Poor Biden was only trying to clean up the job of some of your past presidents, the ones with poor potty-training. Which doesn't immediately mean that Trump is to blame—although anyone electing that crud must be as farsighted as a cross-eyed three-legged critter walking on his middle leg—since his predecessor of the yes-we-can fame sat on his trifling tushie on viscid matters like Afghanistan, and continued to bombard places like a juvenile delinquent and got the Nobel Peace Prize which is otherwise never given for a fashionably liberal and populist colour of the skin. Which is not to say that skin colour should immediately disqualify a person. I'd better clarify this before you (anti)social media types start outraging that a racist statement just got made and so you must drop everything else for this 'cause', and like any introverted revolutionary, charge from behind the safety of your computer without moving your fast-food-fed fannies exactly like your underperforming role model who is so media sensitive that he never repeated his tan suit after it evoked a deep 'ideological' outrage, strangely, from your guys only, who would be orphaned if Facebook and Twitter were to die.
The moot point is that after eliminating other possible reasons for winning the Nobel Peace Prize—which is jolly well given for peace and not war—the liberal colour of the epidermis can be the only one. But that he did not return the Nobel Peace Prize and continued to bomb Afghanistan and Iraq further confirms he did not deserve it in the first place. Actually he can still return it, especially after what has happened in Afghanistan, but even you delirious dingbats know he won't. Way back in 2002, to embarrass Bush, this caitiff pompously declared that he was opposed to "dumb wars". Then before assuming office in 2008, he vowed to end America's conflicts in Iraq and Afghanistan, and pledged to take the country off what he called a 'permanent war footing'. After expending his first term in an extensive yogic holiday of exhaling hot air, in his second term, there still was a glimmer of hope when he said in his typical logorrhoea, "this war, like all wars, must end." And he added with trademark half-liberal chicanery, "That's what history advises. It's what our democracy demands.". This succinct article in Los Angeles Times titled 'OBAMA'S LEGACY: President Obama, who hoped to sow peace, instead led the nation to war', is spot on in my gentle judgment when it comes to facts but is one of those kindly, forgiving American pieces that forget to look at America outside-in, unlike this other one which catches Obama by the scruff of his collar, the way you'd catch a nutjob in mall or a school on a shooting spree, when it focusses on, 'From Afghanistan to Yemen, we have to acknowledge the full extent of the Obama administration's war crimes'. This article takes cognizance of the sheer scale of innocent blood that is splattered due to an inordinate focus on drones and aerial strikes, Obama's preferred mode of savagery. The Nobel Committee would do well to issue an apology and also the unthinkable—withdraw the prize from the biggest mountebank to have ever occupied the White House and be careful to never again award it to those whose deeds get featured in Human Rights Watch, like Obama here.
There is another valuable perspective in this article that talks of how 'the dangerous erosion of human rights structures and practices under Obama will reach dangerous proportions under Trump'. One line in it caught my eye: 'Despite the hope generated by his famous 2009 Cairo speech promising a new beginning to America's relationship with the Muslim world, Obama's presidency was marked by banality and continuity rather than change.' A double whammy since it is Obama's acknowledgement of America's Islamophobia, and the line concludes that it hasn't changed.
Yet you guys should feel good.
That a charlatan who made a capital ass of the consummate Nobel Committee made an ass of you. Unlike Trump who, by making an ass of Trumpkins and not the Nobel Committee, proved that he could make an ass of asses only. But on this note, we'll have to grant Trump and his Trumpkins a concession. His targeted killing of a General Qasem Soleimani was hideous no doubt, but not as anencephalous as the random bombardment of vast swathes of Iraq and Afghanistan which killed more innocent Iraqis and Afghans, women and children, than any Taliban on earth could ever kill. On that note, since I hear you voicing deep concern about the women in Afghanistan, pray please tell me: when that brummagem Bush was leading you, did the pernickety narcissists in you forget to outrage about the poor women killed? Is your cosmetic obsession with the hijab so great that you forget the dead bodies behind them? Still, hopefully, you know how imbecilic it is to shoot at random, the consequences notwithstanding? And so my dear half-liberal Americans, your Trump was not half as stupid in this respect than his predecessors who were no better in geopolitics than any deranged American who suddenly appears in a school or a mall with a freely available weapon thanks to your unhinged gun laws—that you are fucking still debating and which have their origins in your deranged cowboy legacy—and starts to shoot indiscriminately. The presidents who you voted for and who did these things mirror that nutjob in the mall or in the school, except that their derangement is on an international scale.
Now while we have been sold the notion that the Iraq and Afghanistan story starts from that boner, Bush, another pretentious rapscallion, can you deny it was you who extended popular support to his looney, terrorizing 'war on terror' after your twin towers were brought down. Even though, by the way, they were brought down in retribution after you Americans went on a murderous Islamophobic spree all over the damn world. But before you start outraging silly from the introverted safety of your computers and brain numbing cell phones, this to clarify the obvious: that no one is condoning what happened to your twin towers and the people in there. Indeed the rest of the world has mourned that in genuine shock despite finding you routinely absent in their own bereavement. Here, in this Washington Post piece, is your looney record in just this tiny period from 1980 to 2014. You attacked a shocking 14 Islamic countries in this period alone. Islam is the religion your minuscular hectors are so muscular about. Indeed, the rest of the world doesn't expect any better from you given your indisputable position as the world's biggest pathogen of conflicts. The world is no longer amazed at your diabolism. Instead, what it is shaking its head in disbelief while castigating the pea-sized twin testicles of George Bush, is, that he, after being protected to the point of immortality thanks to taxpayers' moolah, was on a bombing spree that could only put his own supportive idiots (that is you, the taxpayers) at further risk. Because you numbskulls, when you support all hyperpatriotic bombardment of different lands (which you fascinatingly know sweet Fanny Adams about), you are the one who is unsafe. Even when you tweet from behind the safety of your blooming computer or your outraging phone while worshipping a testicular cowboy president, you may well be seated inside the twin towers or equivalent, which are not protected like the black White House or the null Oval Office. To call you hare brained on this account would be an insult to hares.
But Bush was an exceptional chucklehead, so let's leave the farceur alone for a bit.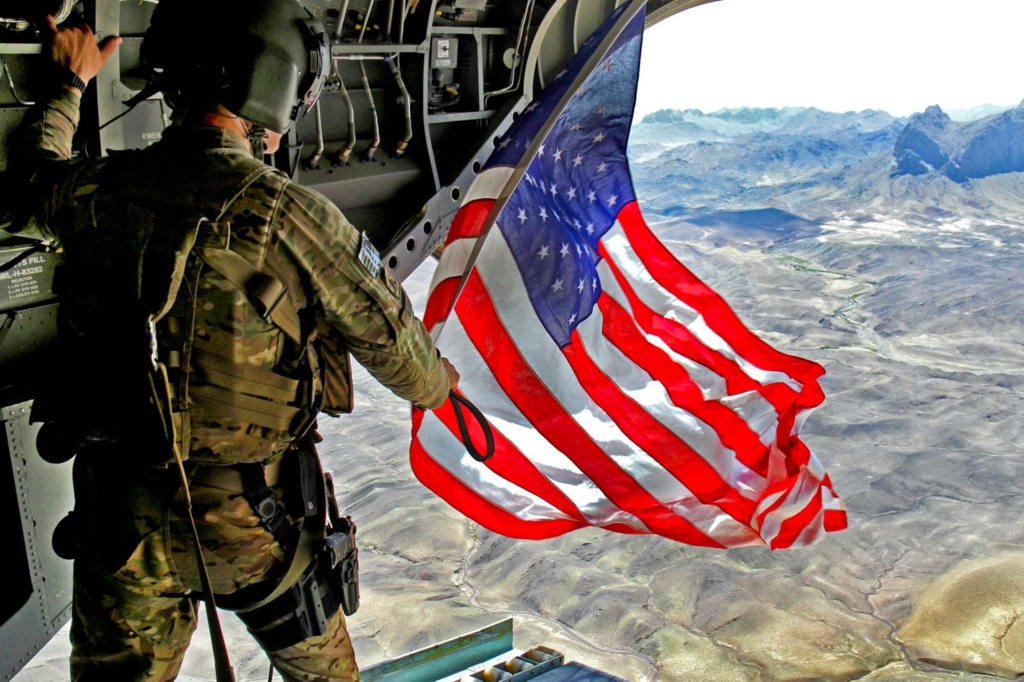 Instead, let's catch hold of tan suited sly boots who hoodwinked even the Nobel Committee and left Trump to carry the night soil of Afghanistan, who smartly left it to poor Biden, who did so as unobtrusively as splaying it on the top of his dining table. I can bet we will see a lot more from this talented president—elected joyously by you in your understandable preference for error over blunder—who has the potential to expose both, your lavatorial democracy and the primeval you. On a slightly different note, is anybody surprised that Sanders was not your choice?
Now listen carefully.
In a sane world, Obama would have been hanged by his berries as a war criminal. Did you scoff at that? Have a count of his crimes? No? I do. But, before that, since I sensed you scoffing, here's a little knock on your fashionable half-liberal head. So, just glance at this news and it will tell you that the possibility of being seen as a war criminal, was in Obama's head as well. And this one mentions only one crime. Obama's list is otherwise quite long.
See, simply put, a 'war crime' is defined as one where the 'laws of war' are violated. And the 'Genocide Convention' is a law of war that criminalizes genocide by defining it 'as an intentional effort to completely or partially destroy a group based on its nationality, ethnicity, race or religion'. As a law of war, it says: 'all perpetrators are to be tried regardless of whether they are private individuals, public officials or political leaders with sovereign immunity'. Which is why your presidents should be tried, and let me promise you they will be, when history puts your nation in its right place like it did to Nazi Germany. Your damn time will come because more than half the world is praying for it. But by the way, did you realize the Genocide Convention includes 'individuals' like you—the baying warmongers—and sees you as 'perpetrators'?
Pause, take a breath. And understand that there are two ways of looking at this.
The first is the convenient chic way which says that politics, being 'the last refuge of the scoundrel', leaves you innocents with no choice other than being fooled. And the second is that you are such a prodigious bunch of dung heads that these scalawags fool you with the same effing formula of flag-waving nudism day in and day out since 4th July 1776, in fact even earlier. I am inclined to believe the latter and I shall do you a favour by telling you why.
Let's peg your disgraceful presence on this planet:
Your present state is a reincarnation of two prior periods in your aboriginal history. I am not sure what they teach you in school but I doubt the facts of your aboriginal ancestry have hit you. If they had, you would have been realistic instead of confusing Hollywood fantasy for historical possibilities and imagining a martial strain in your craven DNA. And then, as a nation you would have shed your military uniform everywhere outside fancy dress competitions. See, your military ineptitude is not just evident from your tail-tucking retreats in the past few decades (I will list them all, trust me) but from the time you were in your aboriginal womb and then in your aboriginal cradle. The former alludes to what you call the American Revolutionary War when the British did to you what you tried to do to the Afghans recently, and the latter is about what the world calls the American Civil War where what you did to native Americans, was not very different from what the British did to you. You wanted the British to leave your land, but chum, the land was never yours. The native Americans, Red Indians or Redskins or Squaw (as some of you racists called the indigenous Paleo-Indians) were the original residents. You robbed it from them. They came more than 12,000 years ago (even if you ignore the 'Clovis culture' which set foot in 11,000 BC) while you pink onions—if you call them 'Red', I will bloody call you 'Pink'—sprouted only in the 1500s. Yet you were in constant conflict with them. It took till about 1770 for you, the white Americans, to realize that most of you settlers now, were not born overseas, and that is when you started thinking that not only did you need self-rule, but strangely, you needed to rule native Americans as well! So you see, double standards have been endemic to you since prehistory.
Also, through this period, you had slaves from Africa. Perhaps the seeds of resenting anyone who didn't look like you were sown right then. In your case, slavery even triggered a revolution, a civil war and a string of rebellions. In 1860, you had 4 Mn slaves. The basis? Colour of skin. Both 'negroes' and 'redskins'. It took the American Civil War in 1861 for you to even pretend to end slavery. Pretend, because the poor slaves became victims of liberal semantics and they were now called 'servants' thanks to your Jim Crow laws that actually enforced criminal discrimination. And guess who epitomized it? The US military. Which is hilarious because—I genuinely hate to say this—the pink onions in your military merely make noises and the only real soldiers you have had, have been black. Don't take my word for it. Read only the 14th paragraph in here (if you don't want to see the full length mirror) which ends with the line: "In 1781, Baron Ludwig von Closen, a veteran officer of the French Army, remarked that the 'best regiment under arms' in the Continental Army was one in which 75% of the soldiers were African-American". Yet, these guys, who won you pink onions your independence, were your slaves! It took you till 1964 to overrule your Jim Crow laws of slavery with the Civil Rights Act. Did they tell you in school that this was two long years after Saudi Arabia abolished slavery? Do you realize that if you were far behind the Muslim world in abolishing slavery, then you may have well trailed them in other aspects of civilized society too?
Delusional self-belief comes easily to you.
For one, why do you think the British were wrong in ruling you but you were right in ruling Afghanistan? Before and during the so-called revolutionary war from April 1775 to September 1783, the Redcoats, your imperial ancestors, the British, treated you badly. They looked down on you, fiddled with you, abused you, brutalized you, and ruled you. And we know that childhood abuse, whether of a person or a nation, can leave deep scars for a long time. While there were many similarities between you then, and the Afghans now, there are also some differences. For one, the Afghans are hardened fighters and you are trinkets in uniform whose sabre rattling at home is rakishly loud while the battle cry on the ground is inaudible. On the other hand, the Afghans only speak through action. So much so that the world learnt only two days before you scooted in choppers from your embassy rooftop that they had being taking most of the country since quite some time and were now just being noble by not entering Kabul so that you could pretend you weren't running for your life and were leaving with celebratory trumpets and with a tearful nation howling how badly it would miss you. Displaying soldierly integrity, they gave you a face saver but soon realized that you were discrediting them and pretending to rule their nation from the damn airport! So they bombed the bloody thing, and with that your backside achieved its traditional escape velocity and your creaky president, from the safety of his remote fort, after losing a war, played a prototypal Rambo speech with a bunch of bitter-loser lines reminiscent of boner Bush, "We will not forgive. We will not forget. We will hunt you down and make you pay." Begs many questions: So what were you trying to do so far, baby? Darling, why don't you go back in from the airport and 'make them pay'? Sweetheart, have you made anyone 'pay' so far? And finally: You joker, why don't you just leave Afghanistan, like right now, instead of playing with people's lives as usual and managing to look utterly stupid at the same time, as always? And, listen. Stop harbouring dreams of giving refuge to your 'allies' because you know damn well that your so-called 'allies' were actually collaborators in the warlordism you had unleashed in the name of a 'government.' And sweetie pie, you really need your head examined, if you think the Taliban gives a flying F to a threat from a fellow who is scampering with his tail on fire.
Now, after the mandatory round of mobbish criticism, just when the world paused to consider appreciating Biden for at least being realistic, he proved to be a moth-eaten version of that ninny, Bush. And so, on this note I apologize for calling your two prior periods aboriginal. Because your present state is aboriginal too. But that should not stop us from tracing your manufacturing defects, and those have to be closer home because Adam and Eve would deny having any truck with people who call Islamophobic bigotry, 'freedom'.
In your first aboriginal period, the so-called Revolutionary war, your Continental Army mutinied many times. Good armies seldom mutiny but yours did. And something that never happens in good armies, happened in yours. General Benedict Arnold defected to the enemy! This tells us two things. Not only do you have a lousy army in rank and file, even your Generals suck. But General Benedict had his reasons, which are covered in this piece from one of my favourite sources about your military history. One line here says so much about you: 'The American Revolution as it unfolded was so troubling and strange that once the struggle was over, a generation did its best to remove all traces of the truth'. Reading this whole piece should take you less time than the total number of times you have said "Oh yeah!" to the bullshit you have so far been sold on the greatness of your military. Did you read it, my dear patriot? Did you note this line which establishes that your Continental Army was more keen on wealth than soldiering, an ailment that makes any army completely useless? 'Having lost once-significant wealth, Arnold embarked on a campaign of secret, and underhanded schemes to re-establish himself as a prosperous merchant. That end—and those means—were not uncommon among officers of the Continental Army'.
So, my dear Americans, yours is a mercantile nation, no more, no less.
Often you even go to war for commercial reasons. So you are bound to make shitty soldiers. While you can still pull off medicine and law with money minded blokes, you cannot have a good fighting army filled with fat-assed traders. It just doesn't work. And I think your soldiers know this. They don't want to fight. They'd rather be like you: obese without guilt, safely tweeting nationalism instead of carrying it out, and passing joints rather than being in a joint UN mission with a bunch of shivering, like-minded pink butts called allies, who will wait for your balmy president to make you shoulder 90% of the fatal shit. They don't mind the heart disease that comes with your dawdling, corpulent lifestyle. It's better than fierce Vietnamese and Taliban fighters shooting rockets into your keister. And again, don't take my word for it. Here is another piece to tickle the clown, your patriotic bone, in the hope that you trade it one day for some sanity. This one line in this piece really grabbed me: 'The story of GI resistance to the Vietnam War was one of the best kept secrets in American history. Just for starters, how many people know that by the end of the war the surveys showed that opposition to the war was greater among active-duty military personnel than among students?' The article supplies some numbers about US soldiers too: that 25% of them opposed the war, 25% showed 'disobedience' by refusing orders, going AWOL, indulged in sabotage, and attacked officers. 37% did one of the two, and 32% more than once (ever heard of indiscipline tolerated in a good army!). And this takes the cake: 55% were on drugs. From 1969 – 1972, your army reported a stunning 551 fraggings (trying to kill your own officer!), with 86 dead and 700 injured. This number is for officers killed by their men with grenades in order to leave no sign! Otherwise the number would be much higher. There were combat refusals, widespread breakdowns and in one instance in May '71, 135 GIs were arrested when as many as 380 military police personnel had to be called in at the Travis Air Force Base which was burned down. And here is a nice number that should tell you to clean the septic tank long overflowing in your sitting room instead of waxing silly about Afghanistan. A survey of black combat soldiers showed that 36% said they would join the Black Panthers, while another 18% said they would 'consider joining'. And here is something that pleased my heart: 54% of black troops expressed approval for the armed overthrow of the US government. Tell me, my beloved Yankee patriot, are you bloody nuts to dream that such an army can even fight mosquitos? Before I forget, here is the source, but promise me you will talk sense henceforth.
There are many reasons an American soldier advances for avoiding combat and not necessarily because he is a coward. Sometimes he is quite simply, not an ass like the voter. He thinks war is hare brained. Maybe he is more realistic about his own army too, which has its issues including even things like racial tensions. This little piece about 150 black soldiers of your army who took to an armed rebellion, can be a therapeutic knock on a hollow head. And if you think this was ages ago, then it only proves you haven't learnt a damn thing from your past. This one happened in 1972 aboard aircraft carrier USS Kitty Hawk off the coast of Vietnam. But if you blame this on the changing times, then know this is how your army has been forever. Take your infamous Pennsylvania Line Mutiny in your Continental Army of 1781. And if that was trite, then this one isn't!
The simple point here is your leadership has a habit of keeping secrets, especially on your army chickening out, its enduring habit. So don't be surprised if your army simply gave up in Afghanistan and that really is the secret reason behind your hasty scamper. I strongly suspect it is. Also, I am dead sure, that if you've come so far in reading this piece, you'll agree that the panic run of the Afghanistan government forces when the Taliban advanced, is now explained by the quality of their trainers! Yet, whatever their quality, it is important to note that while Biden may make a kind grandfather, he needs this disgusting cliché to be drilled into his head: Fools rush in where angels fear to tread. And I am not only talking about foolishly treading into Afghanistan per se. Rather, my mind is still on this little trivia: 54% of black troops expressed approval for the armed overthrow of the US government. Methinks you chaps are not only pushing your soldiers too much, you're pushing your luck. And how patriotic a nation truly is, is clear from how the Soviet Union disintegrated in one day; or how in a day or two, patriotic Nazi Germany turned into a darling. We woke up one morning and a superpower called the Soviet Union was gone. Believe me they were more patriotic than you ever were. But then you have proven time and again that you never learn. Even after attaining independence.
You are always at war . Always.
From 1810 – 1815, you were at war, many overlapping ones. In 1816, you paused to lick your wounds. You could reason it was because soon after your Revolutionary war, with the expansionist James Madison as your president, this was inevitable. I would argue, you paused in 1816 because it was an election year. Your presidents can pause any damn thing when they have to run for that excruciating spectacle, the presidential race. The presidency of the United States largely seems like a job of waging wars between two elections.
So, in 1817, your cowboyitis returned with the Seminole War. From 1818 to 1823, your president James Monroe did not declare a war (barring the Arikara War which was started by the Arikara Indians and not by Monroe) and so his peaceful thinking did not agree with you. You prefer cretinous carpetbaggers; you love conflict and negativity. But Monroe was a statesman with a background in law, not a moneybag or a military lemon who you gravitate to more naturally. His period was called the Era of Good Feelings and so it was bound to repel you. Monroe even had financial difficulties of his own (you prefer presidents with a minimum net worth of $40 Mn and book deals of $65 Mn) and was basically areligious and therefore unsuitable for your conservative plutocracy. Appropriately, he died on your Independence day. Soon, with great relief, you headed into the many wars that pepper your bloody history of the 1800s. Now that the British had left, you went after the indigenous Indians with a vengeance.
Your Apache war continued alongside many others for an astounding period from 1849 to 1924. Some 20 American presidents oversaw this one war and proved you would always be a country that would elect warmongers. Your wars outnumber Imelda Marcos's shoes, and you seem to cherish them as much. Any sane nation would be war weary after this. Not you. It is peace that drives you nuts. Sometimes I think the Nobel Committee gave Obama the Nobel Peace Prize in the hope that he would seek peace thereon. Now one might argue that this period of the 1800s was a phase in human history when swords, spears and cannons made nations. That it took the end of World War II in September 1945 for the world to get fed up with war. Roosevelt and Truman were your presidents then but the latter was not at peace and went to war against China. Remember, China was a very poor country then and so it met your criteria. You always choose poor nations to wage wars on, with a score of white-skinned allies because you are a bloody bully. Still, you lose but that was explained earlier when we touched upon the 'quality' of your reluctant army. So like anyone watching a bully, most countries are overjoyed when poor Vietnam and Afghanistan kick your backsides to kingdom come. Even you know—one lives in hope—that for all your fancy frigates in the South China Sea, if you dared take on the Chinese today, they will gobble you up and pass you out as a refuse of history and put an end to your hooey once and for all.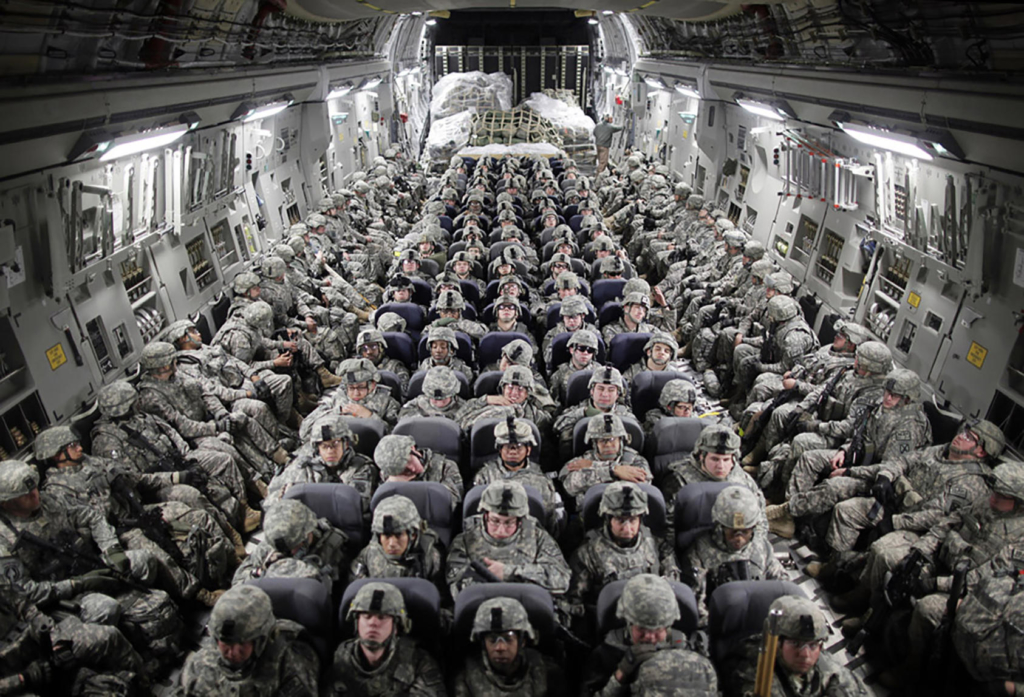 Meanwhile, from 1950 – '53, Truman was at it again in the Korean War, and true to your cowardly tradition, you had some 21 or so allies fighting in what was purportedly a UN force but you were the AIC (Ape in Chief) making up 90% of it. Yet, Truman made your nation look like monkeys and to save face after getting a hiding, he got Louis Johnson, your Secretary of Defense to resign. This incidentally was a war where China intervened and gave you a walloping. Here again, you bombed North Korea like maniacs and ensured that one more nation sees you as cowardly rogues who can only fight from the air and have scant regard for innocent lives. Talk of aerial bombing anywhere in the world and your disgraceful mention is certain to crop up. Maybe that is why Osama was charmed by the idea of driving planes into your twin towers. Blame Osama all you will but do not forget the number of times you used planes on poor innocent civilians in some of the poorest countries in the world, so extensively that there is really no count of the number of casualties. As for the Korean war, there were 3 Mn fatalities and the civilian death toll was more than World War II. When one imagines this World War II number, which was otherwise spread over a vast geography, but was now the pounding of a tiny North Korea, only a corpse would not be enraged at what you did. You are flying skunks, you know. North Korea became one of the most heavily bombed countries ever. Did they tell you in school that this is why Kim Jong-un and his people hate you and would love to return the favour? You've earned their hatred. He MUST stay nuclear because that can be the only deterrence to you sadists. But since your propaganda machine is so fond of casting communist regimes in barbaric light, you better read about the mass killings of suspected communists by South Korea, your capitalist offspring. By the way, you still didn't win that war either. You can only bomb from the air but not march on the ground, which is what you have to do to plant a victory flag. And now your bravery is seen through pilotless drones. You are a nation with a mind boggling excess of technology and a crippling shortage of balls.
The history of the Korean war was not only repeated but turned into a blot of shame in the Vietnam wars that were fought in three tranches of 1955 – '64, 1965 – '73, and 1974 – '75. It takes a prize winning dunderhead to not learn a military lesson from the same geography thrice over. Congratulations, you qualified. You went to war in Vietnam under five shameless presidents. First, Eisenhower, a military lemon, who decided that he would approve the socio-political ideology of every nation, and saw in other people's communism, a reason to justify habitual war. You have to either be an American politician or an absolute idiot to buy this. Under Ike, the CIA transformed into the Central Indigestion Agency and accordingly left its mark all over the world, including in Afghanistan, I might add. This loser was one of your first rogue presidents. He had—hold your breath—over 900 military advisors in South Vietnam. When Eisenhower stood up from the commode of the US presidency in 1960, there was too much to be flushed and so Kennedy preferred to add some of his own. The defecatory relay race continued with the commode now passing to Richard Nixon of the Kent State massacre infame, and finally to Gerald Ford, the Biden of the time. By 1972, Vietnam for you, was like Afghanistan in 2021 and so it is stunning that you learnt absolutely no lesson. Your reason for going into Vietnam? To stop communism, as though it is any of your damn business. To your credit I will concede, there were many of you who opposed the war but sadly only because the body bags of your soldiers made you think at last. I am not sure you would have otherwise realized the genocide you people had inflicted. And I say this because in just a few years you were hollering for Iraq and Afghanistan. It does seem that very few of you have any problem with the hell you unleash on others. There is a pretty thick line between barbarism and patriotism and it is amazing that you can't see it. When you withdrew from Vietnam where you fought for two decades, what was the outcome? Apart from you running with your tail tucked in your pink booty? Well, a communist government assumed power in South Vietnam, Laos and Cambodia. And the reunification of Vietnam happened. So wtf did you go to war for? I mean, are you guys nuts! On that note, I must say I found this piece written by a marine, irresistible. I just adore this last line in there: 'And nothing we have done as a nation since (9/11) has been so catastrophically destructive as what we did when we were enraptured by the warm glow of victimization and felt we could do anything, together'.
Back to Vietnam.
By the way it was much more than a simple defeat. It was, as your own military historian Colonel Robert Heinl, reported in 1971, "By every conceivable indicator our army that now remains in Vietnam is in a state of approaching collapse with individual units avoiding or having refused combat, murdering their officers and non-commissioned officers, drug ridden and dispirited where not near-mutinous."  Enough and more has been said on the conduct of American soldiers on Human rights. It is funny that you stressed so much on analysing your failure in this war because it was not the first time you failed and the objective with which you went to war was so hazy and shallow that it was impossible to achieve in the first place. I'll explain your failure in brief. You went to war for no reason other than barbaric jingoism. Your soldiers are not fighters in any case. So you lost as usual. Clear? Look at it objectively and you may hate me but will see this pattern each and every time. The only trouble with this method is that it calls for the objective truth which you have shown no signs of being able to muster so far.
It is remarkable that alongside Vietnam you were at war in Lebanon, the Dominican Republic, in the Korean Demilitarized Zone—all in line with the perverse Truman and Eisenhower doctrine of containing communism. You see, you are born inventors of motherhood reasons to justify a few wars across decades. The Revolutionary war was the first, your civil war with native Indians was the second, and then you were stalking communism in the cold war period. When this got over, you invented the 'war on terror' despite being the first one to press the trigger of Islamophobic genocide. You are the original terror state and not ISIS which is not a state. And you must poke your nose in every shithole, and that is what ails you.
The outcome in Lebanon was predictable, sweetheart.
It was a Syrian victory. Once again, the US embassy and barracks were bombed by the Islamic Jihad Organization and the international arc lights found your indignant pink bottom as you left the place in a state of civil war. This time you had Jimmy Carter and Reagan playing the fool. Reagan was to later invade Grenada in 1983. No wonder you gave him two terms. But he was no match to George H.W. Bush who consumed his entire term in proving how American he was.
Bush opened his innings with the invasion of Panama, codenamed 'Operation Just Cause', the purpose of which was to determine who would rule Panama, which as usual, was none of your effing business. It was condemned by the United Nations and by the Organisation of American States. But that is like complaining that a stripper's teats are showing. Especially since it didn't stop your elected ecdysiast from waging the Gulf War the next year with 35 allies against a lone Iraq and then declaring sanctions! The provocation? Iraq invaded Kuwait. Tell me, my dear American, can you pronounce Kuwait? Do you know where it is? Does it affect your life at all? If it doesn't bloody matter to you then why does it matter to your President who supposedly represents you? Remember, you are a democracy? And if your President attacked Iraq on account of international condemnation of Iraq's actions, then why did he invade Panama despite international condemnation? Who the F appointed you to police the world? Bush attacked Iraq because it was now an ally of the Soviet Union? Or because it featured in your list of 'State Sponsors of Terrorism'? A list where you forgot to put your own name at the very top, followed by your ally Pakistan who incidentally is once again behind the new Taliban government in 2021. Yes, the ISI is installing that government and your CIA has always known it. Don't forget it was you who supported Iraq in the Iran – Iraq war when Iran was just about to get Iraq to surrender. And then you removed Iraq from your 'State Sponsor of Terrorism' list. My dear patriot, your presidents are fooling you only. No one else is fooled.
Meanwhile Bush was still horny.
He enforced the 'Iraqi No-Fly Zone' from '91 which continued to haunt that country till 2003. Again, the United Nations condemned it not realizing that Bush read it like wolf-whistle to strip more. Once again bombs were dropped and trust me, more civilians were killed than in your twin towers. By 1999, over 1800 bombs were dropped on Iraq. On a side note, Bush was so bright that his warring tenure brought about a recession, which in part, screwed his chances of being re-elected.
And in came Clinton with Monica in the closet and so finally you had a president who was doing one more thing apart from war. By the way, Bush died at 94 after having killed little children. Tell me, my dear patriots, as good Christians (or Protestants) who did you mourn for? You know, in 1992, even after screwing your economy, Bush led the Somali Civil War which Clinton sportingly continued till 1995. Or maybe he forgot to stop it because he was busy in the closet. The outcome? Of the war, I mean . . . Withdrawal of US forces in 5 months and failure to capture Enemy No. 1, Somali National Alliance leader Mohamed Farrah Adid (yes, a Muslim) and a still continuing civil war. You did all this with 15 allies against a single enemy, in fact one man! For a moment, aren't you baffled by your wilful desire to repeatedly lose? And like Afghanistan, Somalia was in the doldrums, plagued by both, a famine and a civil war. How pious of you to choose such a timing. But like Afghanistan, you might want to read why in Somalia they beat the holy shit out of you. I found this sentence quite telling: 'The battle epitomized the desperate struggle of modern urban warfare in tribal terrain – negating many of the advantages that technology usually offers the better equipped force, and drove small groups of fighters on both sides into desperate hand to hand combat that US troops had not experienced in several decades'. Once again, it was your overdependence on technology and your inability to fight on the ground. In fact, Osama bin Laden, who was in Sudan at the time, would quote your humiliating withdrawal from Somalia to illustrate to his people how pathetic you were in soldiering. If for a moment, you can forget it was Osama, and also objectively check how you fared in Somalia, then you'd even agree with what he said. You remain a rare country who not only tops in the number of wars waged, but are perhaps the only one where the number of wars lost, equals the number of wars waged. What is amazing is that you even wonder why you are so universally hated. Barring your pink-butt NATO allies, who join you, but are careful to not front your stupidity, there are only the likes of India and Pakistan who will suffer you. These two kiss your devilled derriere for visas. Not because you are heaven, but because they are hell. The former is in fact ruled by a mutant variant of Trump. And that he has even been re-elected, tells you that Trumpkins have lost their crown of imbecildom. The rest of the world, the big wise world, thinks you suck. You are 15 times the size of Somalia in square miles, have 320 Mn more people and your GDP per capita in 2019 was $63,611 and theirs was $338, but they kicked you out in 5 months. If I were you, instead of call centres, I would subcontract the U.S army to the likes of the Taliban and the Somali National Alliance. I'd pay them well, so they wouldn't attack me. And I'd concentrate on selling weapons to the world because after all I am a plutocracy. In the process, I would genuinely earn the Nobel Peace Prize.
Despite being kicked in Somalia, you were simultaneously kicked in the second half-moon of your sizzling seat in the Bosnian War from 1992 – '95. Now that the cold war was over thanks to Gorbachev, Russia was with you. You still didn't win. Here, with your involvement, NATO finally shed its feeble claim of a defensive alliance and turned into an offensive one. At your instance, for the first time NATO used military force. Yet, the inevitable happened. Even after two decades, Bosnia is a troubled, poverty stricken land. There was no cold war to blame now and so we can attribute it to your genetic derangement. Clinton had two terms and so you'd expect more, which came in the form of the conflict in Haiti and the Kosovo War. Same pattern. A tiny enemy and a mob of allies. This shameful bullying was otherwise explained as the crying need to overthrow an elected president in the former and the latter was widely seen as a diversionary tactic to deflect attention from the Monica Lewinsky scandal. Who could have imagined the martial pun in the word 'blow job'?
And then the 21st century began but you showed no signs of leaving your aboriginal history behind. Your bush with a small 'b' opened your march into the 21st century by attacking Afghanistan in 2001 and Iraq in 2003 and waging wars that lasted twenty and eight years respectively.
Finally, we are in Afghanistan.
And the good question to ask is when exactly did you start getting involved? The answer most certainly is not—after the twin towers were brought down. Your habitual titillation began much earlier even though Afghanistan is on the other side of earth and had absolutely nothing to do with you. But it was and is a neighbour of the Soviet Union, your cold war grouse, with whom it shared a long border. In its neighbourhood, Afghanistan has Iran, Pakistan' and Turkmenistan, Uzbekistan and Tajikistan which were parts of the erstwhile Soviet Union. But Warmongeristan, that is, you, were and are nowhere in the vicinity. But you are like a bitchy virago who is always eyeing someone competitively. And so when the Soviets took an interest in Afghanistan you went on heat. And this was way back in 1979 when George W Bush was a 33-year-old MBA who had just run for the House of Representatives, Texas's 19th Congressional district and lost. To him, Afghanistan might have well been a character from Arabian Nights which he was unlikely to have read mainly because he was unlikely to have read anything at all. It was 1979 then. Jimmy Carter's time in the middle of the cold war and the Soviets had taken more than a passing interest in Afghanistan because something good had started happening there after ages and ages of internecine tribal warfare.
After the Saur revolution of 1978, the People's Democratic Party of Afghanistan had affected a coup and assumed governmental control. This party was a far cry from the fundamentalist tribal warlords and that is why the Soviets liked them. PDPA was socialist in its thinking and progressive in its outlook and was on a path of dispensing with arranged marriages (which is quite something in the East), instituting land reforms and working toward literacy. All this did not go well with the tribal warlords in the rural parts and within the PDPA there were serious disagreements. So the Soviet forces marched into Afghanistan. Now before you scream with hare brained whataboutism that See! They also did it! I will have to rap your delicate pink knuckles and remind you that first, they were neighbours and second, they weren't a nuisance like you, third, they really didn't bomb anyone and four, they left quite fast and without making asses of themselves. They were still resented of course, like any invader is especially if he supports a progressive regime in a tribal land. But when the Soviets moved in, it was impossible for you people to not seek a new shit pit.
Unlike the Soviets who were with the progressive side, with your friend Pakistan, you sided with the regressive elements, the tribal warlords of Afghanistan. The soviets were backing democrats, you were backing the mujahideen. That is how the whole damn thing started. So, own up, take responsibility, and be ashamed of yourself. Interestingly, your allies at that time were Pakistan, China, and Saudi Arabia! How we wish you to stop your holy drivel that you went to Afghanistan to do anything at all for Afghanistan.
Now your CIA and Pakistan's ISI (your guide to Islamic misadventure) worked hard to support the mujahideen, effectively to destroy Afghanistan. One would have imagined that after the withdrawal of the Soviets in 1989 and after the dissolution of the Soviet Union, you would have left poor Afghanistan alone to find its way to civilized society after an inevitable and legitimate struggle like every country, including yours. But, no. For you, my dear America, war and destruction is a passion, and losing, your habit. Now with the Soviet Union out, a big loss to Afghanistan if you ask me, efforts at a progressive socialist reform of Afghan society that PDPA represented, were weakened. And aided by you and Pakistan, a bunch of brutal, uncivilized, and regressive warlords, in effect, not one bit different from the Taliban, moved into Kabul. This was your contribution. It marked the Civil War period from1992 to 1996 in the course of which your president was not George W. Bush, but Clinton and George H.W. Bush.
Burhanuddin Rabbani, a Mujahid and Islamist became the President of the Islamic State of Afghanistan and Ahmad Shah Massoud, an anti-communist, Islamist, and erstwhile member of Rabbani's Jammiat-e Islami Party, became his Defense Minister after signing a peace and power sharing agreement. But other warlords never accepted this planted government and continuously put Kabul under attack while directly controlling large parts of Afghanistan. No government can be stable if it is supported by a foreign crutch and that too an overused, ineffectual one, and stability is unfortunately vital for growth. But you never let Afghanistan stabilize and find its own feet. You continued to meddle and created a situation of civil war where the mujahideen were now competing with each other in religious fundamentalism. Otherwise (likely, you wouldn't know), even the Taliban was Deobandi in origins—a peace-loving philosophy to which even Hindus contributed funds (they believed in composite nationalism), but were later turned into Wahabbism militancy aided by your ally Pakistan and CIA to fight the Soviet Union.
Did you get that?
YOU took a peace-loving, all-inclusive Deobandi Taliban and turned it into a militant Wahabbi Taliban. Pakistan was your ally then and your navigator in Afghanistan. Your perverted presidents have known this all along but you are unlikely to know it for the simple reason that you have a congenital inability to go to root causes. Otherwise you would realize that the root cause of the present day Taliban is obviously not the Taliban. It is you. When you read this link, try not to patriotically skip this particular statement in the 3rd paragraph: 'In an effort to aid the anti-Soviet insurgency, the US government covertly provided schoolbooks promoting militant Islamic teachings and included images of weapons and soldiers in an effort to inculcate in children a hatred of foreign invaders'. And you may not know this but the Taliban started with the goal of ending warlordism but by using the sharia and that is the reason they took the sharia. This impressive research paper by the Washington Institute is worth every bit of its long read but here is a sum and substance in one sentence: 'Nevertheless by delegating responsibility for arms distribution (to each Mujahideen group in Afghanistan) to the ISI (Pakistan's intelligence agency), the United States created an environment in which radical Islam could flourish. And with the coming of the Taliban, radical Islam did just that.' I mean, if you supply Stinger missiles to the Mujahideen, then isn't it a no brainer that you are weaponizing them? That's what you did though the ISI.
Well, Kabul was under constant attack by Gulbuddin Hekmatyar (who the CIA and Saudi Arabia funded!) and the Taliban. The Taliban surrounded Kabul in 1995 (after refusing to join government) in a bloody siege and Massoud fled in 1996 to Tajikistan and formed the Northern Alliance which barely controlled 5% of Afghanistan till he was killed in 2001 by which time he had positioned himself as a moderate alternative. And the western world swallowed this bullshit not because they did not know it was bullshit but because they were damn hungry and that bullshit was the only food available. There was no way America could have entered Afghanistan without some mujahideen group leading it and yet allowing it to take the credit. Massoud too, had everything to gain from this symbiotic parasitism. After the twin tower attacks of 9/11, it was with the help of Massoud's Northern Alliance that you went into Afghanistan and ousted the Taliban from Kabul. It was a good combination. You had technology in plenty. While they had the balls which you . . . And so you took to fighting from the air like you always do, and the Northern Alliance fought on the ground, without which, fat chance you had of taking territory anywhere. You see, you are aerial warriors . . . you know the rest! Your military is purely symbolic. It is fond of claiming to have hit a target by the dint of panicky premature ejaculation. I hope I haven't hurt your feelings. I'm only the instrument, a mere pen. God and History have done this to you.
But now that you were in Afghanistan, the fun started.
Worse, you had started believing in the myth of your victory to the point of chest thumping in place of the self-flagellation that you should have been doing instead. Fighting alongside the Afghan warriors should have made your soldiers give up on war. There is a joke I heard once. That your Special Forces are called Special Forces because they have been (e)specially forced to engage in combat.
Now in Afghanistan, your boys were like chacmas on a hot tin roof and their pink toffee at the back was certain to melt. The funny thing was that the Taliban had been supported by both Pakistan and Saudi Arabia and you might recall these were your partners in crime when you supported the mujahideen against the soviet backed PDPA. Here you were battling a Frankenstein monster of your own making however indirect it might have been. This was till 2001 and the Taliban had Pakistanis and Al Queda's 055 Brigade in their ranks in sizable numbers. Incidentally, even the Al Queda which entered Afghanistan in 1996, was supporting the Mujahideen against the Soviets. Funnily, when Clinton was president, the US asked Massoud to surrender to the Taliban and he refused. It was only in Bush's time in 2001 that you decided to support Massoud. Without which you would have not even been able to land in Afghanistan in 2001 and you landed in Northern Alliance's Panjshir valley. Your paratroopers are the most unique ones anywhere on earth. Paratroopers are usually supposed to land behind enemy lines unless they are only showing-off in a parade. So you know what yours were doing.
Now let's talk a bit about your partner, the much celebrated Northern Alliance.
You guys are fond of pretending that Ahmad Shah Massoud, an Islamist and former member of Jamiat-e Islami, a mujahideen and warlord, was a great guerrilla in the vein of Che Guevara. Which is only one tenth of the bullshit in the Afghanistan propaganda you are subjected to. See, the Northern Alliance was not created by only Massoud but was co-created by his erstwhile arch rival whose name your leaders try to play down. Cross your heart and tell me if your mainstream media has mentioned this man as much as Massoud. Abdul Rashid Dostum. He partnered Massoud to form the Northern Alliance. A notorious Uzbek warlord, he switched sides at the drop of a hat. First, when the Soviet Union departed, Dostum left PDPA's President Najibullah and played a key role in pulling that government down and defected again to the Mujahideen. When he realized the odds were in their favour, he and Massoud captured Kabul before the inevitable civil war. But sensing another collapse, he left Rabbani this time and joined forces with Gulbuddin Hekmatyar, and believe it or not, once again returned to Rabbani. When the Taliban took Kabul, like Massoud, he fled and returned in 2001 to form the Northern Alliance when the US invasion began. This man was not only a turncoat and a key functionary in the US backed government but a sex pervert who used bloodcurdling torture. All the traits of a typical CIA backed warlord. He was interim President Hamid Karzai's Deputy Defense Minister and Chairman of Joint Chiefs of Staff of the Afghan army and later the Vice President of Afghanistan in Ashraf Ghani's US backed government. Dostum, who lived in palatial opulence, was by the reckoning of many, far ahead of the Taliban in oppression, rapes and torture, one of which involved suffocating thousands of Taliban Prisoners-of-War in hot metal shipping containers. This was your choice of Joint Chiefs of Staff of the Afghan Army. Tell me you truncated liberals, how is this any better than Hitler's Jews in gas chambers? Dostum has been repeatedly charged for and is known to be a serial rapist of men, women and minors, including political opponents. Even Hitler was no match but was labelled a war criminal. Dostum is said to have murdered his first wife as well. He was Massoud's choice of partner. What does that say about Massoud? Why was Massoud, then fighting the Taliban while partnering a version much worse than them? For the same reason as you. It was never about principles—freedom, justice, and democracy, your favourite excuses for war crimes—was it? Dostum was America's choice of Vice President and for as many as six years till the very end. This Wikileaks cable quoted in Jacobin magazine sheds light on the murk that is Dostum.
In truth, the Northern Alliance, sold by America as a virtuous anti-Taliban moderate bunch, was a hell hole of criminal warlords like Dostum. It just so happens there was no way America could have navigated the mountains of Afghanistan without the Northern Alliance or an equivalent. There was no need to form a government of such rogues though, but that would only hold if you are indeed serious about governance in the first place. America was only an occupation force with not even the appetite or wherewithal of being able to fight on that terrain. In truth, while your Afghan partners raped Afghani women, your soldiers raped your own women soldiers. That's quite a conscientious way of ensuring 'freedom, justice, democracy', isn't it? Read this.
And here are the other fine choices your leaders made.
Amrullah Saleh, the Vice President of the recent government. His claim to (in)fame is extrajudicial detentions, tortures of all including even minors, and all manners of human rights abuses. The NDS, Afghanistan's intelligence agency, which reported to him, was dreaded and hated for its malpractices that included killings and even sheer robbery. They used armed extortionists for all this which is documented by the United Nations.
Now, guess what would be a critical minister in the Afghanistan scheme of things? The Defense Minister of this holy, America backed, non-Taliban government, Bismillah Khan Mohammadi, was a former member of the Northern Alliance and a key member of the fundamentalist Jamiat-e Islami. He evoked so much trust that he was once feared for affecting a possible coup. Another human rights nightmare, Mohammadi specialized in killing innocent civilians. The UN has documented reams on his methods of torture, which again, included minors. Like many members of the American backed government, he made a largesse out of awarding contracts that rarely saw light of day. So please don't go by the money America pretends to have spent on Afghanistan (your money, taxpayers' money), which was mainly meant for the pockets of these warlords. Mohammadi, with his voluminous record of atrocities, was your choice of a Defense Minister for the wellbeing of Afghanistan. Way back in 1993, under his command in West Kabul, the Northern Alliance indiscriminately shelled civilian areas and resorted to rapes, torture, killings, and even looting, on a manic scale.
Then there was another 'talent' identified by America—Atta Mohammad Noor, a former commander of the Jamiat-e-Islami, and later your choice of Governor of Balkh province—whose own list of deeds ticked all the text boxes of warlordism: misusing militia in government for usurping land, political vendetta, drug trafficking, protection of criminals, and extortion. The Economist called Noor 'extremely wealthy'; he owned and controlled most real estate in his province.
And finally, there is Hamid Karzai, your choice of president, a man with mind-numbing corruption charges, and with suspected links with the Taliban! Here is a rich account of this double agent, your holy choice as head of your 'non Taliban government!
Still, let it be noted that even so the videos of people scrambling to leave Afghanistan as the Taliban took control, are real. But many of these people are those who feared action for supporting America and its installed criminal government for two decades. It is not how the story is being painted: in came a knight in shining armour in 2001 to first wage a 'war of terror' and then install a just, fair and benign government. Balls. America simply did what America always does. Like a deranged quarrelsome neighbourhood shrew, poked the nose where there was no need and got it bitten like Suparnakha of Hindu mythology, a witch who simply couldn't keep her dirty mind to herself. Talking of women, the least you can do is to stop voicing your fake concern for the women of Afghanistan. What they went through under the warlord government of Ahmad Shah Massoud, backed by you, is detailed at length here by Amnesty so less said the better.  Amnesty quotes a woman saying of the Northern Alliance territories, "During the Taliban era, if a woman went to a market and showed an inch of flesh, the Taliban flogged her; now she's raped." Still not convinced? Here, read this October 2011 report by the UN Office of the High Commissioner for Human Rights to know what your country had set up in Afghanistan in the name of a 'government' and feel free to compare it with the Taliban! The gist of this is that if you go purely by the atrocities, you will find them to be no different than the kind of atrocities you have been accusing the Taliban of. Read it and I'll be surprised if any sane person is not hugely relieved to see America and its installed criminal puppets kicked out of Afghanistan in the humiliating manner that they were, the fig leaf of a word called 'drawdown' notwithstanding. So, you can expect these very things, if once again, aided by the ISI and the CIA, the same Mujahideen including Massoud's son, were to advance on Kabul. Now if that doesn't tell you that your best alternative is to stay away, then nothing will. But I doubt you will.
Because you're like marital rapists.
You have the girl forever but you still rape her. Animalism is Americanism. That's the damn truth. And you call everyone who stands up to you and especially those who kick your butt back, 'terrorists'. The biggest terrorist is you. There is no nation as murderous as yours and the facts, the numbers, confirm it. The Taliban is a little bee with a short life in comparison. You've been an immortal monster. You are aerial barbarians. You lead a mob called NATO with you as the chief coward of the wolfpack. If only you could hear the curses heaped on your nation from the sheer multitude of geographies. But you are so bloody inward looking that you can only hear your own heartbeat. You can't hear the wailing of others, children, old people and civilians that your losers, the world's most defeated army, killed. Didn't like the word 'loser'? So much so that you skipped the poignance of the rest?
Typical of you.
And so I must leave you with this piece boldly titled 'The Myth of American Military Dominance', which I stumbled upon. It gives a third party endorsement to my third party certification to your feckless military. I salute the author and the publication for sitting right there surrounded by bullshit but speaking the truth without charitably leaving any room for ambiguity. The piece gives evidence to support its underlying premise: 'The assumption on historical military dominance (of the US), often understood as a fact, is almost entirely unsupported by meaningful evidence.' By the way, the Mission Statement of this publication must not be missed.  
Thus and therefore, more than the ruling warlords it is America that stands exposed.
Yet, let's shrug off Biden's Dubya-like cowboy quip after the bombing of Kabul airport in the middle of evacuation, as a face-saver which it probably is. Let's grant him the ballotters' pardon because after all, in barely seven months of assuming office, finally you have a president who made news for pulling out of a war instead of waging it. Don't troll him simply for making you look stupid because then he will do something more stupid, like taking your useless army back in somewhere, sadly with the same inevitable result. And then you all will look stupid and not just he. So instead of focusing on Biden's neophytic image management, let's grant him the last word for the artless truth in it. That there was really no honourable way of cleaning up this mess. No way other than leaving Afghanistan to the laws of the jungle like the British once did to your cowboy country. On that note, I can't resist but rib you once again with this one from Smithsonian Magazine which I often call 'my favourite source of your history'. It publishes unfashionable stuff like this piece which proves that you've left the blacks out of your history. Still, my dear Half-liberal Outraging White Americans, #BlackLivesMatter may be the latest collection on your outraging ramp but my unfashionable eyes don't quite agree. Not just because one of your most useless presidents was black, or because of my own 'white supremacist skin colour' (no, my dear, even physically I am equidistant and far from your black and white worldview), but because your outrage was hugely disproportionate to the reality and served only to polarize instead of allaying, which of course, is rather typical of online outraging. Black lives do matter my dear, and the truth is, that they have for long, and many are quite profitable as they should be, but some mostly for the colour of the skin, and that it should not be. The blacks are everywhere in today's America and are doing quite well, and have nearly caught up, thank you. For once I will compliment your nation for being inclusive unlike most others who have the temerity to ride that populist fashionable hashtag from their communal and casteist lands. Sure, racism is still an issue, but relative to many others, its flames have died to ember, and nothing that fans the flames again should be done, not even fashionable hashtags. They might only deflect attention from more wanting areas. You see the telling symptom of inane capitalism is not how it deals with the present but how it expunges historical truth not realizing that the recent past is being created in real time and the social order keeps sorting itself out while the plutocrat stays busy making money and expunging the distant past. So forget it. You turned that black corner long ago and have been on course since. Where your blacks are missing is in your history. Your hashtag would have been less sensational but more truthful had it been #BlackHistoryMatters but that's not what hashtags for, are they? Yet it would have made you look into your history and resurrect the black American and also the native Indians whose country it is, first and foremost.
Because metaphorically, the nose is meant to point only into your own affairs.
And therefore, on Afghanistan, let us admit that Biden had the courage to do what his predecessors did not. Rather, it is time to celebrate Afghanistan's sovereignty as it restarts what was stalled two decades ago—the struggle to grow into a progressive nation even if it is through an inevitable, internecine fight for tribal supremacy before settling into the humdrum of a civilized society. Remember, you did so too in your history, but since you haven't yet shed your warring tribalism, you'd do well to stop patronizing Afghanistan. They may have been one cultural extreme but your hippie culture and druggie army is another. So don't hallucinate and appoint yourself the Almighty. Your contribution to Afghanistan was to delay their march into a civilized society by two decades by not letting them make their own choices, by planting a bunch of warlords and criminals and quaintly calling them a government. If you ever have a statesman, this is how he would likely see it. But I think a statesman is born only once in a very long while and when the people deserve one. You'll get your long pending statesman when you are ready to purge your motherhood excuses especially your current one, the (Islamophobic) 'War on Terror'. For which you virtual outragers may have to hashtag #DownWithIslamophobia.
Trust me, the blacks won't feel neglected.
Believe it or not, I've come to the end of my fury.
Now you can choose what you want to do. In a sense, the choices are obvious. One, you can curse the likes of me (an easy job because there are hardly any) for the next 245 years of your independence (see how bloody old you are and see how you behave!) and continue to support the warmongering occupants of the White House and keep pretending that anyone who wears a uniform of the state should be feted for legally authorized terrorism. Or two, you could broadcast something on the following lines on behalf of yours truly—a peace warrior who uses the Intercontinental Ballistic Missile called 'The Harsh Truth'—with the hashtag #IfNoPeaceThenNoVote: "Dear President, I will not condone the terror state we've become."
Imagine what the world gains, fella, if America stops warring at the frequency of brushing its teeth. Wars will reduce by 90% and then even I will pen off like good ol' tan-suited sly boots with a 'God bless the United States of America'.
Else, you can expect another letter from me as soon as your reluctant army or your brave drones take off timidly to your rousing battle cries on Twitter.

Help to support independent Scottish journalism by donating today.