Bards vs Rappers
As a storyteller and an artist determined to keep Scottish folklore traditions alive, much of Louis Rive's recent article resonated with me.  Not least of all because I'd just finished working on a collaboration with Scottish rapper 5'th Element.  We thought we would respond to and echo Louis's rallying cry for the continuation of Scottish folk traditions in rap and traditional storytelling.
Stories from Bards Past – Eileen Budd
In just a few months my book Ossian Warrior Poet will be published.  It is a new, illustrated edition of the Poems of Ossian, a book of poetic stories from 3rd Century AD Scotland, collected by James Macpherson in the 18th Century. The stories tell the tales of Fingal, a Warrior King, and his son, Ossian, a warrior and a bard, the storyteller, chronicler for his family.   The book is full of battles between the Caledonians, the Picts, the Scandinavians and the Romans.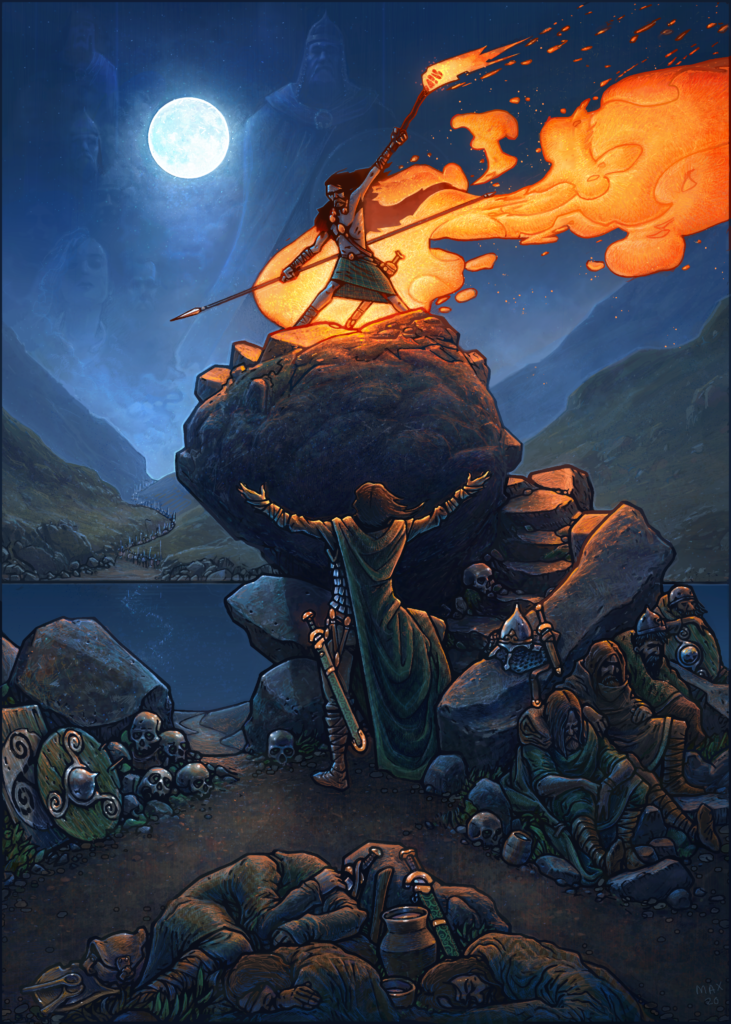 I grew up in Perthshire hearing local tales from folklore and when I read the Ossian stories they threw petrol on my already ignited imagination.  The images they created in my minds eye, of brave warriors battling each other in the hills are as clear to me today as they were then.
Yet as I got older I realised very few folk knew the stories and so, 3 years ago I felt compelled to write a new edition, one with contemporary illustrations and, crucially, real world maps, as many of the Ossian stories can be based in a specific location. Our landscape is rich with folklore and Ossian stories have been a part of that landscape for centuries.
As I was researching these maps I was reminded of more and more of this rich seam of folklore, history and legend buried in our hills.  I began recording forgotten pieces of history and the folktales that gave rise to place names so that my partner and son could learn them.  Then I started sharing them on Instagram and YouTube.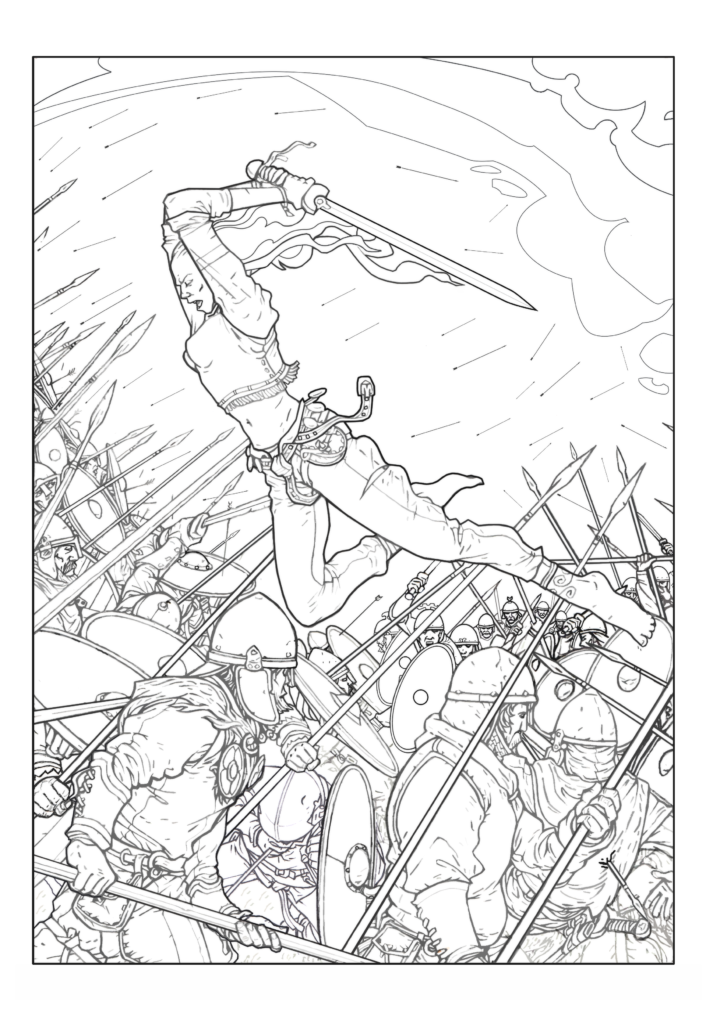 These stories are a living part of our heritage, being familiar with your own legends, culture and history influences your sense of self and confidence in your identity. Property, heirlooms, stories and records of lineage are kept with great care for generation after generation in wealthy families. However, the encouragement, or sometimes the opportunity, for ordinary people to do the same is not there and relatively few records of ordinary peoples history exist.
That's one reason why sharing folklore from our past is so important.  Within folklore there are strands of history, peoples history.  What was important to us, how we lived, what we ate, what we feared, what we loved and who we are is all tangled up in stories of Kelpies and Urisks and its often the only record we have of the lives of ordinary folk.
Our stories are worth telling because they are the roadmaps showing where we came from and the starting point for the next generation to move from.
Stories from Bards Present – William Bell
I am a Producer, Rapper and Beatboxer from Clydebank.  On stage I go by the name of 5'th Element as part of a rap trio of the same name.  Will grew up listening to a lot of music from folk giants like; The Corries and Wolfstone.
Throughout the 90's I was going to my families houses where my cousins were listening to the likes of Cypress Hill, Nwa, Snoop Dogg, Funkdoobiest, House Of Pain, Tupac and Biggie.  The lyrics of these songs really struck me.  The stories they were telling about places they grew up in were geographically thousands of miles away, yet I heard and felt the similarities between their experience and my own growing up.  These were songs that really spoke to me and made me think
"I want to do that."
Not emulating American rap, though, speaking about my own life in Clydebank.
When I first started out I came up with the name 5'th Element as I saw beat boxing as the 5'th element of hip hop alongside MC'ing, DJ'ing, Graffiti & Breakdancing, although these days the 5'th Element is seen to be knowledge.
I'd grown up with my father listening to a lot of folk music from the likes of; The Corries and Wolfstone.  There are similarities between hip hop folk music, such as both genres emphasis on poetic lyrical flow coupled with almost tribal drum beats.
There's a similarity with expression of experience too.  The main rule in hip hop is, maintaining authenticity, keeping it real, so the lyrics that we write as a group are what is real to us individually, whether it's things we have seen, what we've been through in our past; our political views; or just how much our country means to us.  It's all about what's real and true to us, just as it was in traditional folk music.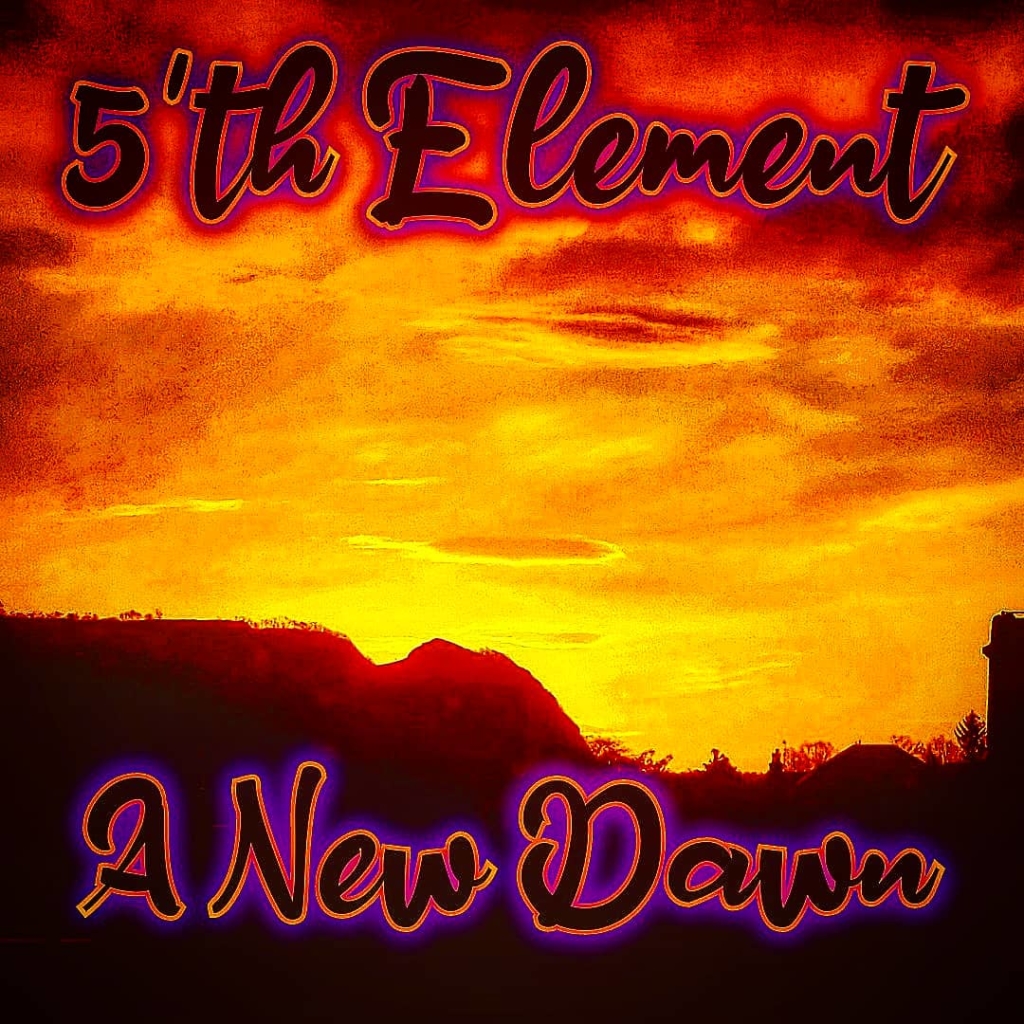 There is nothing I enjoy more than playing live; seeing people enjoy our music, hearing our stories.  Our set lists are usually a selection of upcoming songs with a few of our older ones thrown in that we have noticed get the crowd going. Much like a storyteller reacting to and with a live audience, responding to their energy in bringing words to life.
The Scottish rap scene these days is huge. Although there are more Drill artists coming out, there are some amazing MC's out there staying true to real hip hop and creating amazing poetic music, telling their stories of the here and now.
Rap is one possible future for Scottish storytelling and folk music. Hip hop is the biggest selling music genre in the world and being a part of that platform, sharing our experiences, like the poets and song writers of the past did, is a blessing.
Our stories are still being written.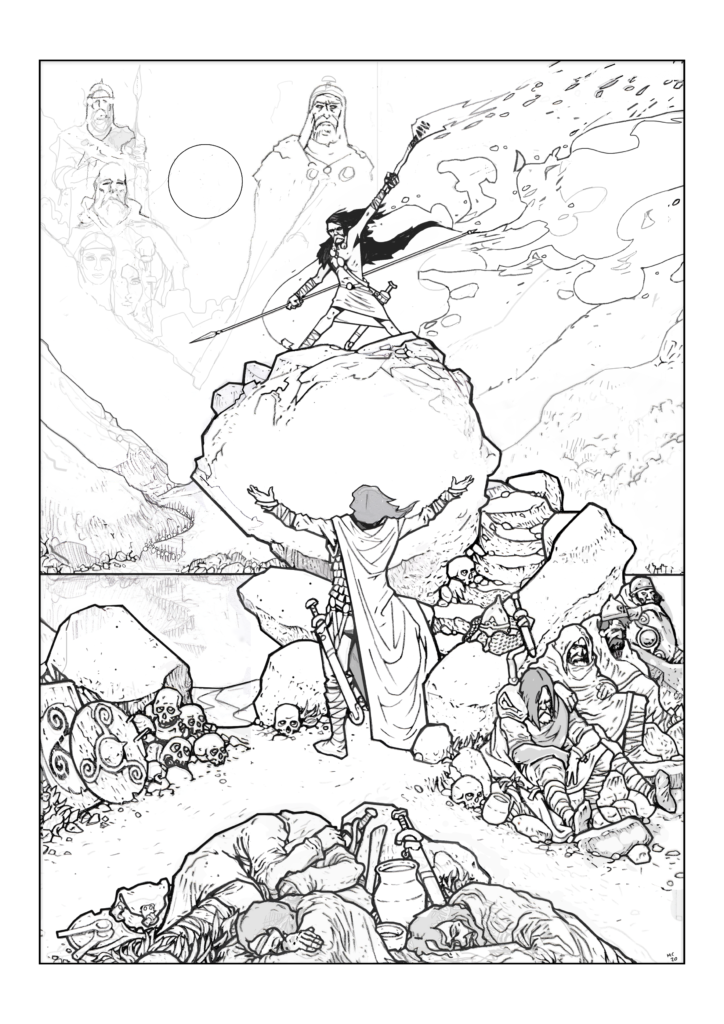 5'th Element are working on a new album, 'A New Dawn' and a new EP 'Honest Rap' by RC Jnr.  All their music can be found on Bandcamp & YouTube here: https://linktr.ee/5thElement
Eileen Budd's illustrated Ossian Warrior Poet is due to be published this year.  You can find more information about it and even pre-order a copy through the publisher's website here: https://wideopensea.co.uk/ossian/  and you can find her folklore on instagram: @eileenbudd

Help to support independent Scottish journalism by subscribing or donating today.