Torygeddon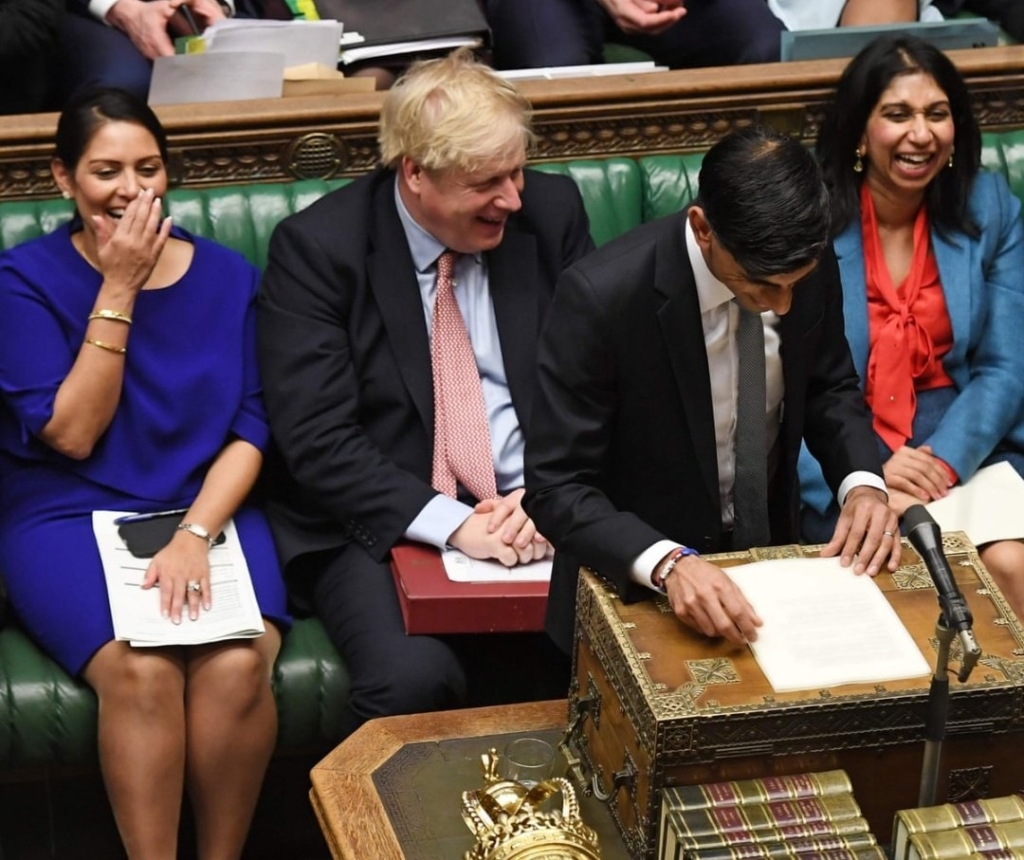 The hashtag "Tory Scum" is trending on my feeds as the Conservatives gear up for the
imminent £20-a-week cut to universal credit
, which will leave millions of people unable to cover basic living costs from food to energy bills.
As autumn looms and the pandemic staggers on in new forms
413 parliamentary constituencies across Britain will see over a third of working-age families with children hit by the planned cut to Universal Credit and Working Tax Credit on 6 October. To get a sense of the scale of the impact, that will mean more than one in three (37%) families with children in Scotland will lose £1,040 per year.
Katie Schmuecker from the Joseph Rowntree Foundation, said:
"We are a month away from the UK Government imposing the biggest overnight cut to the basic rate of social security since the Second World War. This lays bare the deep and far-reaching impact that cutting Universal Credit will have on millions of low-income families across Britain.
Plunging low-income families into deeper poverty and debt as well as sucking billions of pounds out of local economies is no way to level up."
Whether it's leveling-up or trickling-down we know it's all pish from the government you didn't elect. At the time when there's hollow talk of a "just recovery" and the end of furlough looms the Tory manifesto are just a series of broken promises over social care and the NHS. The government are punishing the poorest who have born the brunt of lockdown as front-line staff, precarious workers, carers, nurses, parents in poor housing, hospitality staff and the multitude of invisible-made-visible essential workers.

None of this is new. The pandemic landed on an already broken Britain. As we reported last year there were "deeply concerning figures on destitution in the UK, with around 2.4 million people having experienced destitution in 2019, a 54% increase since 2017."
Late-stage Anglo-Britain is  quite the spectacle. Double-Booker prize-winning author Hilary Mantel tells La Repubblica of the "dark side of Englishness" and that she feels "ashamed" by the UK government's treatment of migrants and asylum seekers and is intending to become an Irish citizen to "become a European again". She talks of how Boris Johnson "should not be in public life". Meanwhilethe toxic brew of coronavius and Brexit continue to mingle and splutter into life and find new forms. Yesterday the the UK government said that polluters can dump risky untreated sewage into rivers as Brexit shortages disrupts water treatment centres.
As a metaphor the fact that Brexit has created a situation where England literally can't process it's own shit is unsurpassed.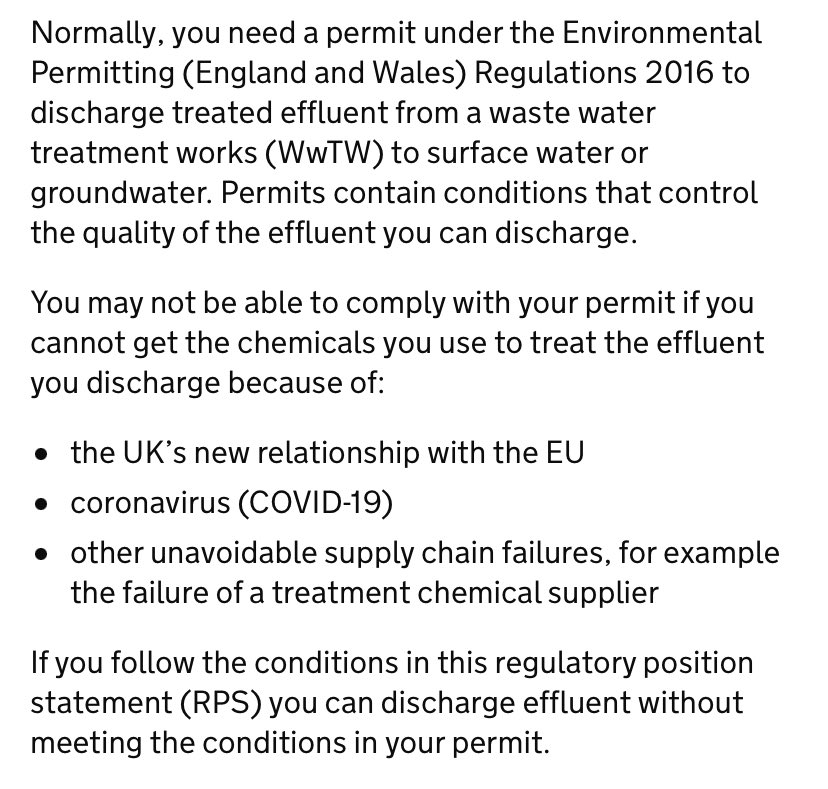 In other news Prince Charles was up in Scotland to open things and generally dither about. He was seen in public for the first time after his Cash for Honours scandal involving his former valet Michael Fawcett was accused of helping arrange a CBE for the Saudi billionaire donor Mahfouz Marei Mubarak bin Mahfouz. Leaked emails suggest Mr Mahfouz, 51, was "promised" an honour after he donated £1.5million to restoration projects of interest to Charles.
The scandal takes a new twist as Open Democracy reveals "Prince Charles' embattled charity has been bankrolled by major Tory donors, whose names are engraved across its headquarters in Scotland. The Prince's Foundation's has been supported by a host of leading Conservative donors, including hedge fund manager Michael Hintze, finance and property tycoon Wafic Said, and David Brownlow, who funded the controversial renovation of Boris Johnson's Downing Street flat. Transparency campaigners have raised concerns about the the super-rich buying access to the Royal family."
Sue Hawley, executive director of Spotlight on Corruption, said on the Mahfouz donation: "It is increasingly clear that wealthy businessmen, including from highly corrupt jurisdictions, see making donations to the governing party and the royal family as a way to gain influence and access. It's gone from feeling like John Major levels of corruption to Nicolae Ceausescu levels of sleaze and patronage. Balmoral-Land Jockland has emerged as a sort of Victoriana royal safe-place.
Now Randy-Andy has bobbed-up again with Fergie in-toe.
Scotland it seems is the go-to place if you want to escape the London press-pack, or avoid being served legal papers on sexual allegations. The Metro reports: "Prince Andrew has flocked to the Queen's Balmoral estate in an apparent attempt to dodge sexual assault papers by US prosecutors, it's been claimed. The embattled duke is facing a civil legal claim he sexually abused paedophile Jeffrey Epstein's former sex slave Virginia Giuffre when she was 17, which he denies. Andrew was pictured in a black Range Rover yesterday with ex-wife Sarah Ferguson making the near 500-mile journey to Scotland from Royal Lodge in Windsor. According to reports, Ms Giuffre's legal team has made 'multiple attempts' to issue court papers on Andrew and his lawyers at Windsor, but his security has turned them away."
Is this really the best plan?
As Brexitland Britain bifurcates itself along lines of class and nation and between essential and (by definition) 'non essential' people, and between subjects and royals the very fabric of 'Britain' itself seems to be pulling apart held together only by the tragi-comic umbilical cord of Andrew and Fergie's '500-mile journey to Scotland from Royal Lodge in Windsor ..'.
Meanwhile up here in the Windor's Safe-Zone the Scottish Tories are doing their very best to curate a new parody of themselves. Here the Conservative MSP Rachael Hamilton – who has been involved in lobbying scandals and who has been linked with two controversial fox hunting groups – the Lauderdale and Duke of Buccleuch hunts – where members have been accused of illegally killing ­animals – shows the quality of debate the Tories bring to Holyrood:
So fed up of this pish. pic.twitter.com/Np7ivrw53d

— Sarah Mackie (@lumi_1984) September 8, 2021
The reality for poor Mrs Hamilton and her cohorts is that there is an escape-route from this hell-hole and once the pathway is illuminated we can expect a dash for the exits.

Help to support independent Scottish journalism by subscribing or donating today.