Janey Godley is NOT the victim in this story
When a series of racist, ableist and homophobic tweets, messages and comments by comedian Janey Godley came to light this week it surprised a lot of people. She had been riding the limelight in recent years and had become a regular in everything from National Theatre Scotland productions to public information films. It's hard to imagine how all this could have happened without even a modicum of background research or 'due diligence' but it did. Anyone who had cared to, could have found the offensive material easily, it wasn't hidden away, it was not from an earlier time when language and societal norms were different, and it wasn't from her reckless youth. It was consistent, across all of her work from podcasts to social media, and run right up until 2017, just about the time when her "Trump Is A Cunt" placard had elevated her profile significantly.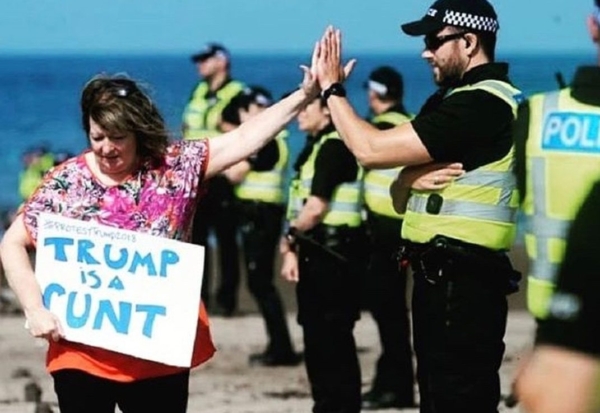 I do not have anything to add to the many who have analysed her deeds and motives, from political chancers to amateur psychologists. I don't have any demands or calls for cancelling. What I want to do is look at how Scotland and in particular Scottish Twitter has reacted to the revelations. That has been revealing and, in some cases quite shocking to me. I am going to concentrate specifically on her many racist "quips" which is where I stepped into this after initially refusing to comment or get involved. When I saw a video of her "apology" in a newspaper, her opening sentence angered me. The issue, to Godley, was that "as a comedian" she had assumed that nobody would take words or phrases "out of context". What a shame, if only we put those words back in context everything would be fine again, right? Wrong, the context was that she was using racist terms for laughs. When her co-host on her podcast says "you can't say that" referring to Godley's question "isn't he a Tinker Gypo?" she says it again, they both laugh, and move on. This was a podcast, not a live blooper, it could be edited, but it was left in, like so many other comments, over such a long period, up until relatively recently. This was an ongoing deliberate part of the act, not a mistake – THAT – is the context.
Of course, there are other contexts to why this has blown up so quickly and, it seems, so devastatingly for Godley. Firstly, the launch of an official Govt. video re COVID featuring Godley who, until now, had played the role of voiceover comedian making people laugh at the serious Govt announcements on the pandemic. This was quite a step but it did put her up there as a Govt spokesperson with the scrutiny that comes with it. This meant that, for some, this was about criticising the Scottish Govt. There is nothing wrong with that but, beyond pointing out that it was a stupid appointment and calling for Godley's removal from the campaign there isn't much mileage in it, it's not exactly a "heads will roll" moment. It is, after all, just an actor in an advert, Godley wasn't appointed to a ministerial role in the new SNP/SGP Govt. Some opposition politicians gleefully embarked on a campaign of anti-racism from a position of being blind to any perceived problem on their side, as if racism in Scottish politics began and ended with this. This led to counterarguments from SNP supporters, how can you complain about Godley when Douglas Ross also has a history of problematic racist remarks re Scotland's Gypsy Traveller communities. When it comes to racism, whataboutery is a parlour game for white people. At some point it would seem, a gong will go and scores will be tallied up with both sides claiming victory, like a by-election result.
The worst of the whataboutery moments was, in my opinion, the many who imagined that calling out Scotland's only black Govt Minister Humza Yousaf was some sort of gotcha hot-take. To those triumphalists it would seem that Yousaf calling out racism in the past was a problem that could only be rectified by him admitting that some on his side were also racist. As if this would be news to him, as if he doesn't know that these problems are rife and underlying throughout our society.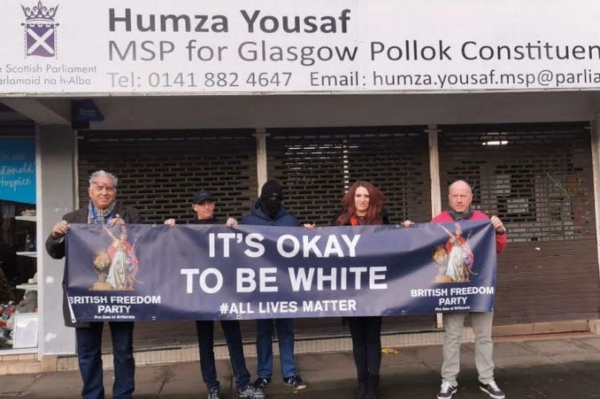 The Second "context" to this was that it came after the previous week had seen an unedifying ding-dong between supporters of football teams trying to prove that the other lot were also racist, that somehow their own fan's racism becomes acceptable if they can show that many others are also bigots. Again, Yousaf was the focus of much of this. The motivation seemed to be finally put him in his place, how dare he speak about racism anymore if we can show that everyone is at it. Scottish twitter became like a game of chess where all the pieces are white, the actual victims of the abuse, the black, Asian, Muslim, Traveller people and communities could sit back and watch while everyone went overboard trying to highlight other examples of racism or somehow prove that they were the real anti-racists – not that other lot. And watch was all they could do because they were not being asked to comment or reply.
Everyone could clearly see the hypocrisy in those whose Twitter handles carried union flags and orange lilies becoming warriors against racism, some who got equally as animated by other campaigns such as Ban the Bhurka or angry about refugees getting benefits. Seeing hypocrisy is one thing, how we deal with it or call it out is another. The jarring result of this was people who would normally claim to be anti-racist, actually complaining about others complaining about racism.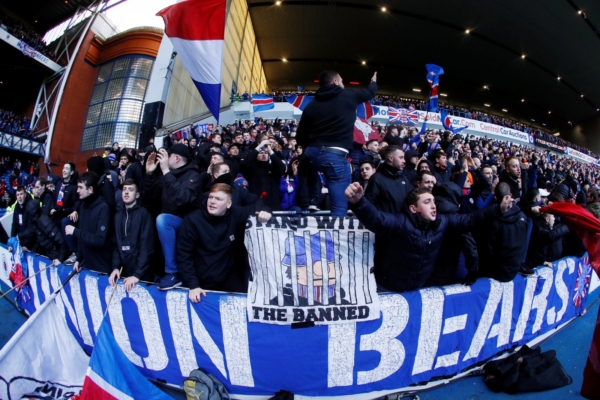 That sort of reaction led to the third worrying aspect of this for me, Godley's defenders and those who wanted her rehabilitated and restored quickly. Those people would again ignore the real victims and make sure that it was Godley herself who would be seen as the victim in all of this.
This is very typical in Scotland's tiny arts village, we have seen it happen so often when it comes to racism and other forms of discrimination such as homophobia. When it turns out that one of your own is on the dark side, excuses are made, origin stories are spun, the Scottish Twitter wagons are circled.
I can understand why people do this, often it's a very basic instinct of solidarity and protection, often it is a worry for the well-being of the person involved caught in a storm of their own making but without the means to steer themselves through it. But to me, what is wrong with it, is doing it publicly. By all means, reach out to your friend, make sure she is OK, ask what you can do to help. But taking to the internet in her defence, before anyone has addressed the actual issue – the racism – is ill-judged. By doing that you are taking space away from those who are the real victims.  We often think that these "casual" "throwaway" racist phrases and words have not hurt an individual and therefore the concerns for the victims are maybe less urgent. But that's how racist language works, it's constant, it's everywhere, it's every day. The damage is long term, it's an undercurrent, it's insipid, it drip feeds into everyday attitudes and allows these words to become acceptable and the norm. But it is also instant, every time. As an example, I saw a tweet from a Tory politician with a letter attached. He was calling for a theatre to drop Godley from her role in their forthcoming panto in Aberdeen. I also saw a reply from an SNP politician claiming this was unfair, a witch-hunt against Godley. Meanwhile, a Traveller woman that I know from Aberdeen was planning to take her grandchildren to the panto as she would every year. Following the leak of Godley's podcast "Gypo" comments, she had decided to return the tickets this year. She wasn't calling for Godley to be cancelled but didn't feel she could take part if Godley was on the stage. When the theatre did cancel Godley she decided that the family could safely go to the show. That's the reality for the victims of racist "comedy" – they have to make decisions about this stuff all the time. Not to score points or look good on social media but because it is the day to day reality for them in Scotland. While the white twitterati search for the outcome that suits their political party or preferred football team the victims carry on and nothing, absolutely nothing, changes.

Help to support independent Scottish journalism by subscribing or donating today.