Push the Boat Out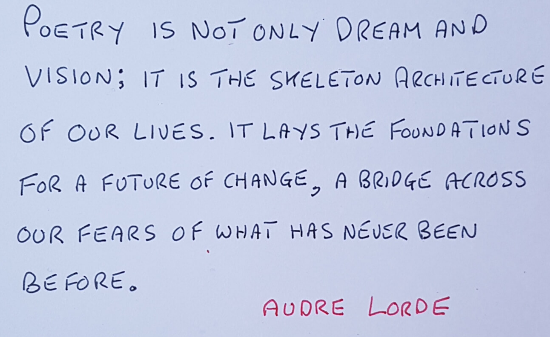 PUSH THE BOAT OUT, 15-17 OCTOBER
Push The Boat Out is the dream that wouldn't die. Despite all the preparations that were undertaken last year to create Edinburgh's first ever International Poetry Festival, Covid pole-axed the plans. But the ideas and creative vision behind this festival were too good and too original to be stopped and now, a year later than envisaged, from 15-17 October a poetry festival like no other poetry festival will make its debut at the Summerhall Arts Centre.
Taking its name from a line in a poem by the first Scottish Makar, Edwin Morgan, and some of its guiding attitudes and ethos too, Push The Boat Out (PTBO) will fuse poetry readings, spoken word performances, and hiphop, with art installations, poetry walks, a mini film festival, workshops, one person shows, curated takeovers, a darkened audio room, discussions, debates, and much more.
PTBO runs over three days and locating it all in the incredible labyrinth and courtyard of Summerhall gives us a chance to create an informal poetry place where writers and readers can wander around together, mix socially, and enjoy the collective experience of being together in one big space.
It's hard to do justice to the full remit of what's going on in one article. Director Jenny Niven and myself have poured so many our best, most idiosyncratic, and provocative ideas into making the content of this festival unique and a wee bit populist too. Elitist poetry wasn't Edwin Morgan's ethos and it ain't ours either.
Taking just one of the days at random – the closing Sunday – there's a real eclectic mix to get your teeth into. Between 10am and 9pm you can:
Go for a walk with a weel kent poet around Edinburgh's specially curated Poetry Mile. Stopping at places of note for their connection to poetry, hearing specially commissioned poems, poems read by the poet, chatting with other festival goers, while basking in the warm autumn sunshine. (Usual terms & conditions re: Scottish sunshine)
Sunday 17th October is the 100th anniversary of the birth of the Orkney Bard, George Mackay Brown, and we'll mark this with a star-studded event featuring Roddy Woomble (Idlewild), George Gunn (Caithness Makar), Mallachy Tallach, Naline Paul, Gerry Cambridge and Linden Bicket.
Arusa Qureshi has a new book published by the always irrepressible 404ink called Flip The Script: Women In HipHop. Three quality practitioners of hiphop will be discussing Women in Hiphop with the author and performing their work. Featuring 2020 SAY Award winner Nova Scotia The Truth, Don Chi and Bianca Ali.
PTBO intends to engage with the politics of here and now. On the Sunday afternoon we'll have 3 separate debates around: What's The Point Of Poetry When The World's Collapsing?; Poetry and the Art of Resistance; and Never The New Normal. Some of the very fine poets are participating in these include Don Paterson, Malika Booker, Kate Fox, Jen Hadfield, Nadine Aisha Jassat. Check the programme for full line ups.
Dotted throughout the Summerhall complex on the Sunday will be events and workshops featuring some of the most innovative and acclaimed poets writing today. We're talking Roseanne Watt, Gail McConnell, Alycia Pirmohamed (pictured), Anthony Anaxagorou, Calum Rodger, Sam Riviere, Liz Berry.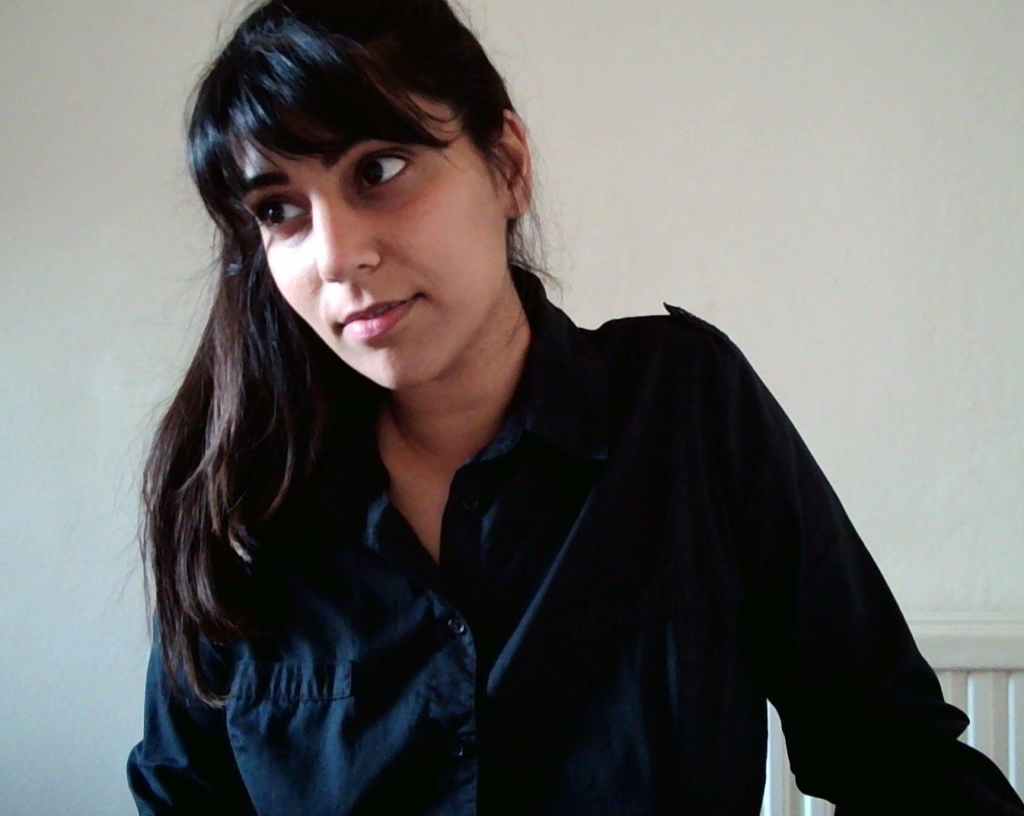 One of Edwin Morgan's legacies was his creative championing of sci-fi or speculative poetry. Mapping possible futures. We'll have a takeover of an atmospheric Summerhall space on this infinitely rich subject by the appropriately named Shorelines Of Infinity.
Stewed Rhubarb is one of the bright young things of Scottish poetry publishing and will be taking over another of the spaces for a jamboree of all things Stewed Rhubarb.
Long before The Queen's Gambit came along, Bobby Fischer put chess on the global news headlines in 1972 when he played Boris Spassky in Iceland for the Chess World Championship. PTBO hosts a fascinating concept piece by poet Tom Sharp and Jim Sutherland who have taken one of their games – GAME 6 of the event's title – to create an artistic fusion of poetry, chess, cold war politics, contemporary design, all underpinned by information overload.
My Neu! Reekie! partner-in-crime Michael Pedersen will be joined in a very special Forward Prize partnership event with three highly acclaimed poets whose work you really need to discover: Kayo Chingoyi, Fiona Benson and Cynthia Miller.
If this wasn't enough, a mini poetry film festival is running all weekend in the newly vamped up Summerhall Cinema, featuring (on the Sunday) Burmese Story which is an incredible hauntingly beautiful testament to poetry's role in the Burmese resistance to military rule. The festival will conclude with Chilean director, Alexander Jodorowsky's surreal and appropriately named autobiographical masterpiece Endless Poetry.
And here's the thing… this is only a glance at one day of a three-day festival! The other two days are just as varied, wide-ranging and ambitious. We hope PTBO will do poetry and Edinburgh justice. It's aimed especially at locals and tickets are reasonably priced. Help us make it a success by firing straight in for some tickets. You know you want to!
Hope to see some of you there.

Help to support independent Scottish journalism by subscribing or donating today.