Imagine – Scottish International Storytelling Festival 2021
The Scottish International Storytelling Festival 2021 kicked off this weekend. Although it's a welcome return to theatres and live audiences, to keep serving international audiences and to reach those who cannot attend in person, the team will also continue to develop the festival's digital programme. A series of small-scale and safely distanced person-to-person events, including ones in outdoor locations will also form part of the 2021 programme.
Expanding from the Festival's Edinburgh base there will be over 190 live events across the country from Dumfries to Orkney. This year's festival will also host a special opening weekend of events celebrating Orkney and the poet, author and storyteller George Mackay Brown on the 100th anniversary of his birth. George is the Founding Patron of the Scottish Storytelling Centre and the festival are delighted to host an Orcadian celebration in his honour on the 16th & 17th October.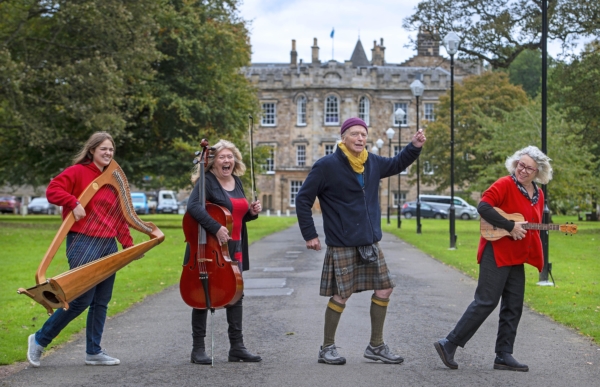 The programme will also include an opportunity to see the recently created film of George Mackay Brown's early play The Storm Watchers, performed by a cast of Orcadian women filming in their homes on mobile phones during lockdown. A powerful and poetic piece, the drama presents the lives, anxieties, regrets, fears and memories of women as they deal with the waiting and the aftermath of a storm with all their men at sea. The screening is presented in association with the St Magnus International Festival and will be followed by a short Q&A with director Gerda Stevenson and composer Alasdair Nicolson.
Speaking at the Festival launch Scottish International Storytelling Festival Director Donald Smith said:
"Stories and songs are vital for human survival. They carry our emotions, memories and values. They bind us together as families, communities and a nation, especially through tough times. As we emerge from the restrictions imposed by the Covid-19 pandemic, the Scottish International Storytelling Festival will continue to engage, inspire and entertain as we travel through stories.
Our festival commissions invite us to imagine different pasts, futures, or timeless others, to challenge what we know and create the images of what we are yet to discover. These stories form the core of our live programme, whilst our Guid Crack and Global Lab sessions offer online participation in unique storytelling ceilidhs and workshops."
Other highlights include:
Oracles, Millennial woman, Sarah Grant, struggles to live up the legacy of her Grandmother, the "Oracle of Glasgow": she who sees all, hears all, tells all. As a modern storyteller, Sarah tries (and fails) to translate traditional storytelling to see how it might work in places such as the family WhatsApp group chat, on TikTok, marketing adverts and many many more. How can the lessons learned at our ancestors' knees survive in the digital world? Does the legacy of women passing down stories end with the current generation? Oracles is a story about family, legacy, womanhood and traditional storytelling, grounded in a mix of traditional storytelling and spoken word.
Ladies Who Like it, storytellers Marie Louise Cochrane and Heidi Docherty imagine a world where women could tell and hear each other's joyful, life- affirming stories about sexuality, shared with warmth, compassion and knowing laughter. With musical accompaniment and original songs from Suzanne Fivey they will host an evening of humorous, inspiring and informative contemporary collected tales about sex, presented for the wellbeing and inspiration of other women, and for those who care about them.
Legendary conservationist John Muir is celebrated in a new show by  Richard Medrington and Rick Conte from The Man Who Planted Trees and storyteller Andy Cannon. They invite us to follow Muir from a window ledge in Dunbar to the brink of a crevasse in Alaska to find out what connects this conservation pioneer, a remarkable dog and an indigenous tribe clinging on to their culture and their land.
There's also a host of family events running throughout the festival including Super Duper Story Generators! by Beth Hamilton-Cardus from Good Yarns who has created an epically interactive story session that's 100% powered by YOUR imagination. During each session Beth will work with one child/family at a time to create a tale that's super bespoke to them. Claire and Fergus McNicol invite families to join them for dancing, stories, rhymes and raps in Hip, Hop, Story, Stop and visitors to Imagine Utopia: Kamishibai Workshop Experience the art of Kamishibai storyboard with renowned storyteller, harpist and Urasenke Japanese Tea Master Mio Shudo. Along with enchanting harp music Mio will welcome children and their adults to the world of original Japanese storytelling and show them how to create Kamishibai and some secrets tricks! The workshop will also teach Manga drawing techniques, story composition and performing skills.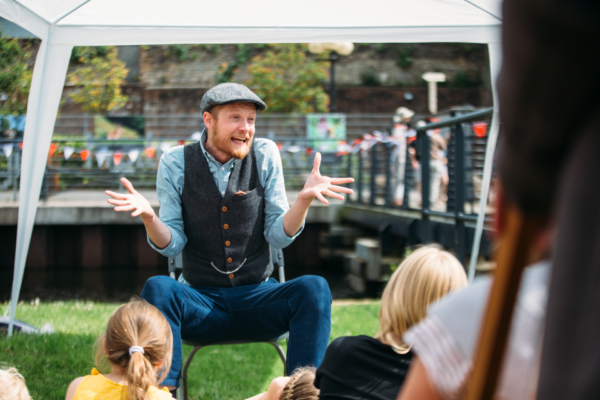 Ticket details and full programme are available at https://www.sisf.org.uk/