Want and Need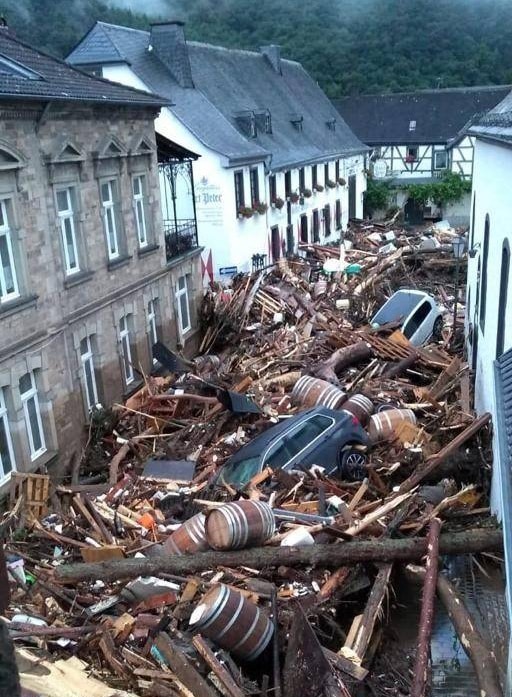 WANT AND NEED: From The Province Of The Cat by George Gunn
One of the great linguistic tragedies of the English language is that want and need are not the same word. If they were I believe that many of the ecological disasters currently befalling our planet could have been avoided. Because they are not we, as a species, are running through the ashes of want towards the flames of need.
If language is a development system which acquires, maintains and develops, over time, complex systems by which we (humanity) communicate with one another and if that inherited codification is English – even if it is not your native language – then all English speakers are in a deep crisis of meaning and reality. English has become, through its relationship with power, a language of inversion rather than clarity. Nothing means what it is supposed to mean. English is the chosen language of the lying tongue. For example, if it is true that humanity cannot think in non-linguistic ways then English speaking Scots are in big cultural, political and environmental trouble. How can we believe what we think, know who we are or understand the world around us if we cannot tell the difference between want and need or recognise the damage this linguistic separation and denial (of our own native language) is doing to us by pulling us out of ourselves and into the Anglosphere and the damage that denial that is doing to our cultural world? As the Kenyan novelist Ngügȉ Wa Thiong'o once wrote, "The language of my education was no longer the language of my culture."
In Scotland we cannot even wholeheartedly acknowledge our own indigenous languages of Gaelic and Scots. We are encouraged to view our own native languages as inferior, to process reality through the filter of the English linguistic majority which erodes our cultural instincts and alienates our identity. As a result we are pushed further way from political independence. Instead of feeling secure in our own languages we shiver in the Sun-less linguistic fields of the American-English of the internet and industrial capitalism. English has become the language of the on-going ecocide. It is the language of the International Monetary Fund and the World Bank.
The media is full of stories about COP26 and running thorough all of them like a message through a stick of rock is the incredible naivete that somehow the very creators of this 21st century environmental omnicide will be the ones who will, miraculously, act to undo it. Somehow we are expected to believe that trashing the planet and hiding the money is a perversion of capitalism. Well, here is the real news: it is capitalism. This is corroborated by what is revealed in "The Emissions Gap Report 2021", published by the United Nations last week. According to the UN the world is squandering the opportunity to "build back better" – the thing Bojo blathered on about through the Covid-19 pandemic- and faces disastrous temperature rises of at least 2.7C if countries fail to strengthen their climate pledges. (Guardian, October 26th). Rishi Sunak in his recent budget, which failed to acknowledge either Brexit or the pandemic, pushes against a green agenda by cutting taxes on domestic flights which will lock the UK deeper into its fossil-fuel dependency and is an appalling signal to send out just a few days before COP26.
António Guterres, the UN secretary-general, described the findings of their report as a "thundering wake-up call" to world leaders, while experts called for drastic action against fossil fuel companies. "The Emissions Gap Report 2021" warns that countries' current pledges would reduce carbon by only about 7.5% by 2030, far less than the 45% cut scientists say is needed to limit global temperature rises to 1.5C, which is the aim of the COP26, a manifestation which lands on Glasgow like some alien invasion.
It should be some gathering on the South side of the Clyde. Throughout it the English language will pour like raw, untreated sewage into the Clyde. The Scots will have to suck up the fact that as far as Westminster is concerned – and by extension the rest of the world – our country doesn't exist. Want and need can meet up with hunger and death somewhere around the back of the Scottish Exhibition Centre and watch the tide come in, then go out. Our language of inversion will drown along with meaning. Everyone within a targeted radius, whilst they sleep or sip their freedom lattes, will have their fingerprints scanned and their eyeballs weighed by Home Secretary Priti Patel's secret surveillance squads of velvet slippered cyber-goons. No indigenous people, either from the Gorbals or the Amazonian rain forest, will get anywhere near COP26. Not a word of their language will be heard. The 5% of the world's population that nurture 80% of the world's natural bio-diversity can whistle. Or perhaps enjoy some of the delights of "Culture at COP", Creative Scotland's Climate Focus? Why not sing along to the lyrics delivered in American accents by Dundee Rep in their brand new show "This is a Love Story", "a musical about the enduring yet strained relationship between the planet and humanity"? Or you can shed a tear at the well-meant words of Creative Scotland's Chief Executive Iain Munro, who informs us through his blog, that
"As Scotland's lead national body supporting art and creativity across Scotland, the creative response to this crisis is our core business. We all have a vital role to play and want to work together with partners across the creative sector and beyond to help bring about the changes required."
There's the want word again. Poor want. Still looking for need. But never fear. There are other uplifting messages to be had. According to the Scottish Government,
"We must all play a part in tackling climate change. By making changes to how we travel, what we buy, reducing our waste and changing how we use energy at home, we can help to reach net zero emissions by 2045. Find out what actions you can take now. Scotland, let's do net zero."
Indeed, lets. If only we knew what it was? But, hey, we can shake our environmental pom-pom's. Personally, my heart grows sore and I grow weary. No matter how many poems, plays or novels I write each one, it seems to me, is no more or less than a quest to find some set of elusive definitions. The want and need to speak the truth as I see it, more often than not, dissolves though observation and revelation into irony. This may be because of my cultural conditioning and history or through the vagaries of the English language. Or of having to think in one language and write in another. Whatever it is the ultimate irony is that there is nothing more irritating than irony for it neither mocks nor attacks what is addressed, but rather it is annoying because irony (itself) denies certainty by unmasking the world as an ambiguity. COP26, as an event, is all ambiguity, even though the choices we face are quite stark. There is nothing certain other than the corruption which has brought the world to this crisis. Another "ultimate" irony – and this is a fantasy – would be if no-one turned up, either to lie through their teeth as delegates or to protest sincerely in the Glasgow streets. But that is not going to happen: neither side can resist the spectacle. Both sides want and need it.
What the British government want at this present moment is a diversion. This is how they view COP26. They need anything to divert attention away from the growing mess of Brexit, empty supermarket shelves, food rotting in the fields, growing pressure within the NHS, increasing poverty and the Scot's bellowing on about independence. Usually how the UK achieves this diversion is by picking a fight with someone, more often than not the EU. This is how this current Tory cabal understands freedom. It is a freedom to renege on all past agreements. As Dominic Cummings put it earlier in the month, "Cheating foreigners is a core part of the job." It is the freedom to use "sovereignty" as blackmail as they have done in Northern Ireland over the European Court of Justice. It is the freedom to do and act as they please whenever it suits the Prime Minister or the Chancellor of the Exchequer. Their need and their want supersede everything else. Especially those of the people. The people's collective need and want has been dissolved by the corrosive ego and vanity of a few individuals. Scotland and its Parliament doesn't count either. £342m, courtesy of the Westminster government from the leveling-up fund, whatever that is, directly to local authorities marks the manifestation of a new form of direct rule as baw-bees from the budget. It is designed to exact maximum annoyance from the SNP government. The truth is nothing matters to this set of Tories other than their own survival. That persistence will be at the expense of everyone and everything else. Their continued wealth ensures more floods, fires, storms, droughts, hunger, conflict, grief and anxiety across the globe. They have no interest whatsoever in cutting carbon emissions by half by 2030, then half again by 2040 and again by 2050. There's no profit in that. That is why they are in power, after all.
And so the dance macabre goes on and sometimes the music stops to allow the press to salve their liberal conscience. For example whenever there's a leak of documents or an email trail to and from some remote islands or obscure parts of the British Empire where rich people hide their money, such as last month's release of the Pandora Papers, ordinary people ask how such things could happen? How have we ended up with a global system that enables great wealth to be transferred offshore, untaxed and hidden from public view? Politicians, when the camera is on them, condemn it as "the unacceptable face of capitalism". But it is far from it. It is the true face of capitalism.
In Gaelic the word dìth means both want and need. Contained within the Gaelic language is the balancing dialectic the society that uses it depends upon. Historically, throughout the Highlands and Islands, wanting what you didn't need was a foreign idea. Such accumulations were seen as destructive. Gaelic society could not tolerate or support such exploitation. And now it turns out neither can the planet. The Scottish people want independence because they need it. We require it now, not after this pandemic is over, but to protect ourselves against it. Scotland needs independence now to undo Tory austerity and to create an equitable country. England can only be contained within her own borders. She should have no influence within ours. We can achieve nothing forever shuffling up and down the cul-de-sac of devolution. COP26 has shown us that politically we do not exist. Nicola Sturgeon is not at the table. She is not even in the building. As James Kelman so memorable said, when accepting the Booker Prize in 1994 for his novel "How Late It Was, How Late", "My culture and my language have a right to exist."