A Parcel of Brogues
A host of top writers spent the week predicting "The Beginning of the End" for Nicola Sturgeon. Mike Small suggest the obituaries are premature and it tells us more about the state of the media.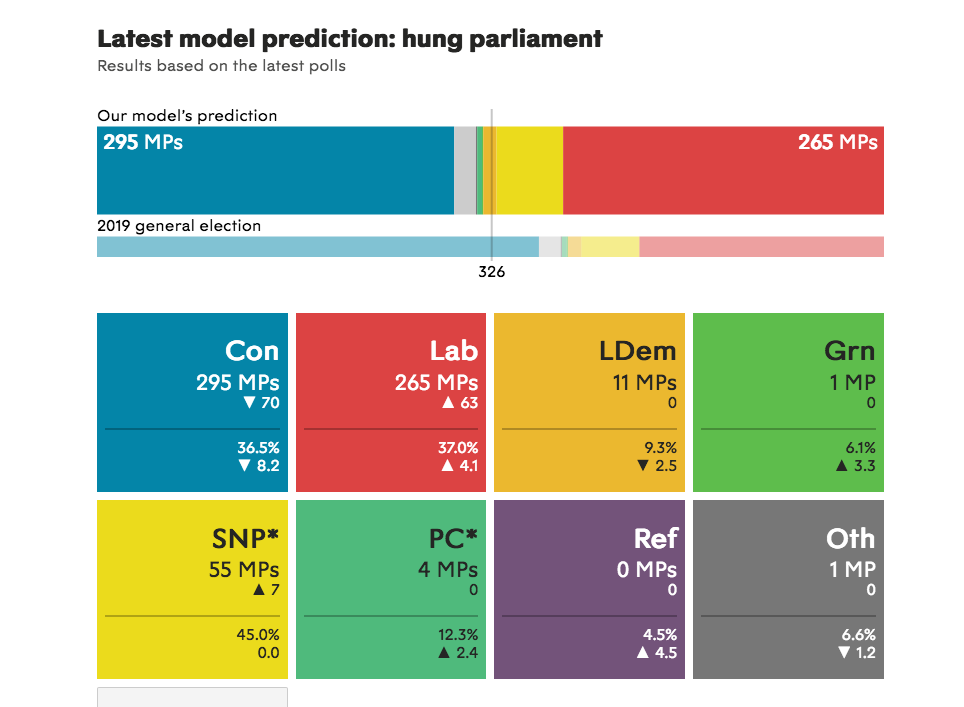 This week saw hacks and pundits queuing round the block to announce the death of the independence cause and Nicola Sturgeon's political obituary on the basis of a drop in her approval ratings and an interview with Laura Kuenssberg.
The feeding frenzy has been frothing for days. Big Oil enthusiast and nuclear lobbyist Brian Wilson writes ('Independence is going nowhere') "The Scottish Nationalists held their National Conference in September during the party conference season and now they have their Annual Conference in November. Oh well, a lot can happen in two months. For example, North Sea oil has lurched from bedrock of their economic case to pariah status, to be closed down post haste."
In actual fact the economic case for independence being based on oil revenue was dropped many years ago. Wilson either knows this and pretends he doesn't or doesn't know it, either of which is pretty damning.
Next up came the remarkably predictable Alex Massie at The Spectator asking: 'Is this the beginning of the end for Nicola Sturgeon?'
The answer of course was an enthusiastic yes. Sturgeon, the SNP and the prospects of independence are all doomed explains Massie:
"There is no prospect of an independence referendum at all, let alone one on the timescale favoured by Nicola Sturgeon and her party."
"Boris Johnson is not blocking a plebiscite; the people of Scotland are."
"The SNP ask us to believe that Johnson's government — currently busy building a 'wall of indifference' on the national question — will buckle and accept that a referendum cannot be avoided. But if, as the SNP aver, the nationalists would win that referendum, why should Johnson agree to hold a referendum he would lose? What's in it for him?"
The problem for this slightly desperate narrative is that it gets contradicted by reality that Nicola Sturgeon is the only UK political leader with a positive approval rating. YouGov polling this week showed Scottish Labour leader Anas Sarwar's rating had plummeted to  -1, while Keir Starmer, has also seen a drop in his approval rating, which now sits on -35. Boris Johnson has an approval rating of -62. A massive 78% of people say he is doing his job poorly.
Beyond this a new poll out today (see The New Statesman) puts the Tories on losing 70 seats, Labour gaining 63 and the SNP up 7 to 55.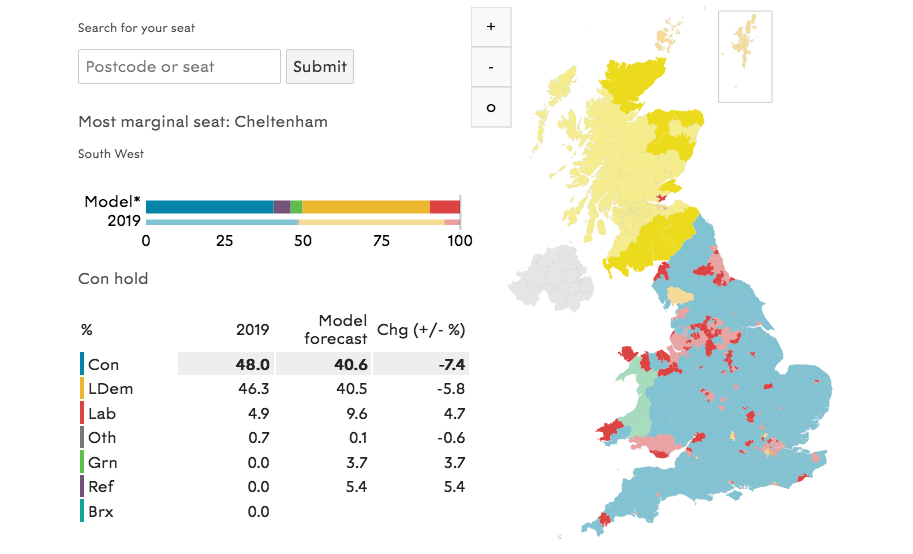 That's a mandate on top of a mandate on top of a mandate, but it will make little difference to the commentariat who are content with relentless attacks on Sturgeon while Patel and Johnson rule the country we are tied to.
Britain Predicts — model update:

Hung parliament

CON: 295 MPs (-70)
LAB:265 (+63)
SNP: 55 (+7)
LDEM: 11 (-)

Drilldown:https://t.co/PQSqzHr7Ej pic.twitter.com/3G8IzZjpDa #Labour #ToryCriminalsUnfitToGovern #JohnsonOut #JohnsonTheCorruptPM https://t.co/IeS63jKHRS

— Jerry Hicks (@JerryHicksUnite) November 27, 2021
The entire "Will Sturgeon resign?" non-story ran all week – with media outlets feeding off each other to sustain it.
It's true that Sturgeon's popularity has dropped, no doubt due to her government's disastrous handling of the drugs death crisis; failures in education and ongoing failures in health. It's also true that there are considerable obstacles to getting – and then winning – a referendum. It's also probably true that some of the momentum has gone out of the independence movement with people exhausted by the pandemic and scunnered by the lack of progress. It's also true that there is an inherent tension between the SNP's electoral success and their constitutional failure (more on this tomorrow). But the febrile attack-mob of the 'lead writers' is a spectacle of people who can't face electoral reality and don't really rate democracy. As Neil MacKay writes:  "When it comes to the future of Nicola Sturgeon, mass hysteria seems to have gripped some commentators. Like the Dancing Flagellants of the Middle Ages, or hillbillies mistaking Venus for a UFO, they're a prisoner of their own fantasies?"
Unfortunately, so are we.
That the SNP could deliver an electoral result of 55 MPs after this length of time in office is remarkable. Massie and his ilk play a dangerous game. Their casual disregard for electoral mandates has potentially dangerous consequences. If elections don't count, if people are ignored, something has to break. Imagine being (nominally) Scottish, watching the past two weeks of the Patel-Johnson Shitshow and thinking the best thing to do is celebrate Boris Johnson's "wall of indifference."