In Caithnesia: From the Province of the Cat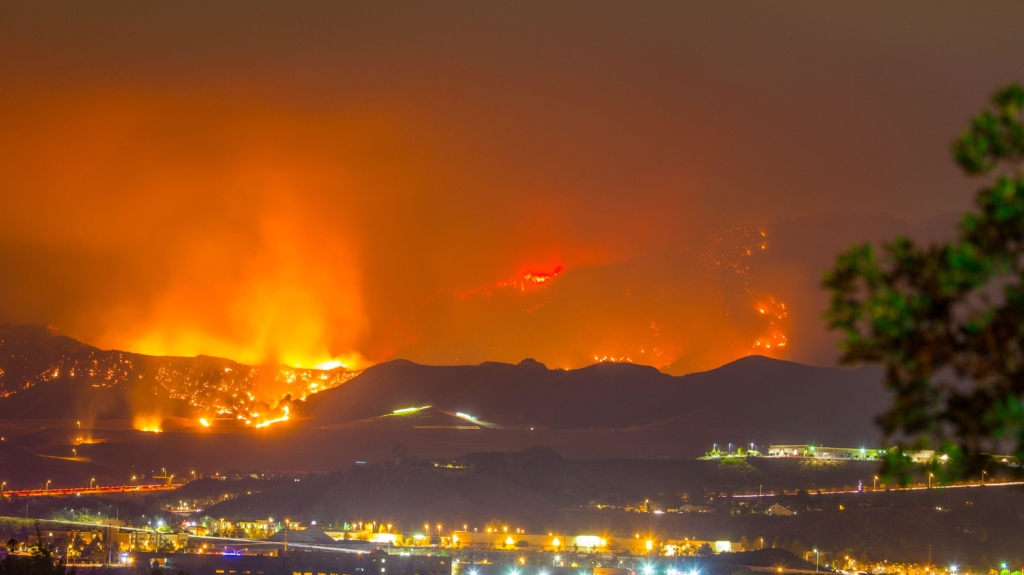 The recent 100 mph gales and boiling seas, with days of face slashing sleet and snow, which hit the far north of Scotland, termed by the media as Storm Arwen, with its night time temperatures plummeting to well below zero, has reminded all of us who live here on Scotland's Atlantic coast just how precarious our existence really is. Power cuts. No heating or light. No broadband (oh dear, how can we live?!). Worse still, no TV! The roads like taboggan runs. No ferries. No trains. There are no planes flying anywhere from Wick anymore anyway so, hey, aren't we lucky? Lots of people suffered genuine pain and grief. Just one Arctic blast and our so-called modern society ground to a halt. Our instinct is to deny it is happening, or to treat the storm as a media event, as if we had never seen one before. Sometimes I think I no longer live in Caithness but in Caithnesia: the land of forgetting.
Why should this be? Well, because of our delicate consumerist bourgeois sensibilities, our general urbanised lack of a connection with nature and our complete ignorance of history due to our education, this set of events came as a shock. But it shouldn't have. For example, on the 24th of July in 1883, Angus Mackay, an 80 year old crofter from Strathy Point on the north Sutherland coast, told the Napier Commission hearing in Bettyhill,
"Strathy Point is two miles in length on one side and three upon the other. The westerly wind blows upon it, the north-west wind blows upon it, the north wind blows upon it, the north-east wind blows upon it; and when a storm comes it blasts the croft, and the people have no meat for the cattle or for themselves."
He concluded his "evidence" with the accurate observation, that for crofting, in his opinion, Strathy Point was "the worst place there is in the district." What Angus Mackay would have made of the Thurso people's nervous desperation that they couldn't get to Tesco's or to Inverness for Black Friday one can only imagine? The 21st century has rendered a once resolute and independent minded society into one where there is an economic vulnerability and a dependency on outside providers of basic services such as foodstuffs and transport, heating and light. It is the unthought through and accepted normality. We have no control over any of it. Our service economy is something that happens to us, something we have no power to generate. We in the north Highlands are at the far end of a corporate consumer cable. As Paul Bassett put it in his brilliant piece in Bella on 26th November,
"Ferries, trains and buses in Scotland happen to, not with, people. It's their business, not ours. Like it or lump it."
Here history repeats itself, or like the recent storm, comes at us in waves. "Like it or lump it" was the historic case with crofting, which Angus Mackay did his best to explain to the Napier Commission in 1883.
"It would be a very hard heart but would mourn to see the circumstances of the people that day (of their forced removal from Strathnaver). He would be a very cruel man who would not mourn for the people."
Crofting is not some rural idyll as many people imagine. It was created to keep the forcibly evicted people, such as Angus Mackay, from emigrating to Canada and available to provide labour for either the kelp manufacture or the herring industry, both of which were intended to make the landlords and property owners money. For Angus Mackay is was a couple of acres on the most miserable ground the estate managers could find. Just enough ground so that the tenant would not starve. You can't work if you are starving. The better, more fertile ground of the inland straths, was given over to sheep and then later on to deer, both of which, ironically, inevitably, turned these once productive districts into an empty, barren, wet desert. Strathnaver and the Strath of Kildonan are still physically beautiful, but it is a beauty empty of humanity. It is a landscape without people or culture. Something that was unknown in the preceding six thousand years.
One thing that crofting did achieve was to facilitate an increase in the population. The advent of the potato, along with kale, milk and fish, provided a healthy if somewhat dull diet. The result was that more children survived the lottery of their early life. More people, more crofts. More crofts, more rent paid to the estate. This increase of what was once considered a "redundant population" was both a blessing and curse for the landowners. The increased population in the north of Scotland wanted and needed land upon which to live. Landowners were loath to give it to them. This denial of land to live upon was the major social tension in the late 19th and early twentieth centuries and remains the main area of economic conflict now. Land is the root of everything. In the Highlands and Islands an empty landscape is a landscape of poverty. Huge sporting estates restrict humanly sustainable and environmentally compatible development. It encourages emigration. Landownership is human scarcity. It is artificial, damaging and represents a prolonged past that we must shed.
COP26 showed, if it needed showing, that human society cannot continue as we have been doing if we want an inhabitable world. The actual reality of COP26, once the circus left town, was to make all progressives despair. But we achieve nothing if we believe that there is nothing we can do, that the process of climate change is irreversible and that environmental disaster is inevitable. In the 19th century the Highland landowners thought that their imagined future was inevitable and that their treatment of both the land and the people was irreversible. What the Napier Commission led to was the Crofters Holding Act of 1886, which technically put an end to the Highland Clearances by giving the crofters security of tenure so that they could not be evicted. So the arrogance of landowners was checked. Over time their dreams of endless wealth from their people-less estates also took a battering. Now Highland estates are cash sinks for Danish billionaires and hedge funds. Nothing is irreversible and inevitable except time and death. But the business of life is for the living.
The elite class of corporate tycoons, the real ruling class, will never make the changes necessary to keep the planet safe for the simple reason that the changes now needed will be so radical they will, effectively, destroy them as a class. That is why change is necessary. The elite will try to maximise their profits while the world burns and to increase their chances of success they are attempting to steer all democratic governments around the world towards greater authoritarianism. Including our own Scottish government.
In a recent essay Rebecca Solnit (Guardian 18th November) attempts to chart a different, more optimistic future. Her "Ten Ways To Confront The Climate Crisis Without Losing Hope" are:
1, Feed your feelings on facts.
2, Pay attention to what is already happening.
3, Look beyond the individual and find good people.
4, The future is not yet written.
5, Indirect consequences matter.
6, Imagination is a superpower.
7, Check the facts (and watch out for liars).
8, History can guide us.
9, Remember the predecessors.
10, Don't neglect beauty.
COP26 may have had more oil company lobbyists than any other sector but, whether the big oil cartels like it or not, the era of fossil fuels is over, no matter how long they strive to prolong it. Also it is a false dawn to put any faith in what protocols on anything come out of greenwash events like COP26. As the American journalist David Roberts put it,
"Whether and how fast India phases out coal has nothing at all to do with what its diplomat says in Glasgow and everything to do with domestic Indian politics, which have their own logic and are only faintly affected by international politics."
In other words, if you believe in the future of your world you have to believe, like Angus Mackay of Strathy in 1883, in the ground beneath your feet and speak out to change your situation. He was a precursor to Rebecca Solnit: he fed his feelings on facts. Angus Mackay wanted the best for himself and his people and as he knew instinctively, and tried as best he could to articulate to the Napier Commission that, as Rebecca Solnit articulated, "The only obstacles are political and imaginative." On one hand we cannot be fobbed off by the green-washers into thinking that changing our consumer choices and habits is the way to combat global warming, which lets the likes of Exxon-Mobil and Lockheed Martin off the hook. But on the other hand addressing what is happening locally is the first and practical place to start. Successful climate activism can be in campaigning for the abolition of landed estates so that in the Highlands we can turn our attention to a sympathetic husbandry of both the flora and fauna of our empty glens and straths. Nothing in the struggle to protect our beautiful world is insignificant. As Rebecca Solnit so passionately puts it,
"Movements, campaigns, organisations, alliances and networks are how ordinary people become powerful – so powerful that you can see they inspire terror in elites, governments and corporations alike, who devote themselves to trying to stifle and undermine them. But these places are also where you meet dreamers, idealists, altruists – people who believe in living by principle. You meet people who are hopeful, or even more than hopeful: great movements often begin with people fighting for things that seem all but impossible at the outset, whether an end to slavery, votes for women or rights for LGTBQ+ people."
Nobody knows what is going to happen in the future so it is our duty to believe that a good future is possible. Action and belief are sisters. In the 1880's the cleared crofters and landless cottars told the Napier Commission of their shared, terrible experience and in so doing they made a better future possible. Without their dreams of a better world there would not be not one single person living in Sutherland and west Caithness today. Theirs was a powerful collective desire that, in the end, nothing could withstand. They were a robust and honest people and we who live here still owe them a great debt.
COP26 highlighted to the world the predicament humanity finds itself in. It also made plain that the environmental ills created by industrial capitalism and colonialism cannot be undone by their 21st century equivalents. Storm Arwen has shown that however sophisticated we think our society is we are, in reality, little better than green beetles on a dockan leaf – as vulnerable, dependent and delicate as that. But we can undo that. In the far north, for example, if the inner straths were opened up and land given to young people to live and work on then we could produce our own food and our own economy. No need for Tesco's or Black Friday then. We could reduce our vulnerability, our dependency on the corporate cartels. We could empower ourselves and rid ourselves of governments we did not vote for. In short, we could create our own country.
Rebecca Solnit ends her essay with this clarion call to all Earth dwellers,
"I believe we now need to tell stories about how beautiful, how rich, how harmonious the Earth we inherited was, how beautiful its patterns were, and in some times and places still are, and how much we can do to restore this and to protect what survives. To take that beauty as a sacred trust, and celebrate the memory of it. Otherwise we might forget why we are fighting."
Angus Mackay, in 1883, did not live in Caithnesia. He remembered who he was and what his people had once been. He knew what he was fighting for. He told his story. He made a world.
©George Gunn 2021