The reality of being a naturalising immigrant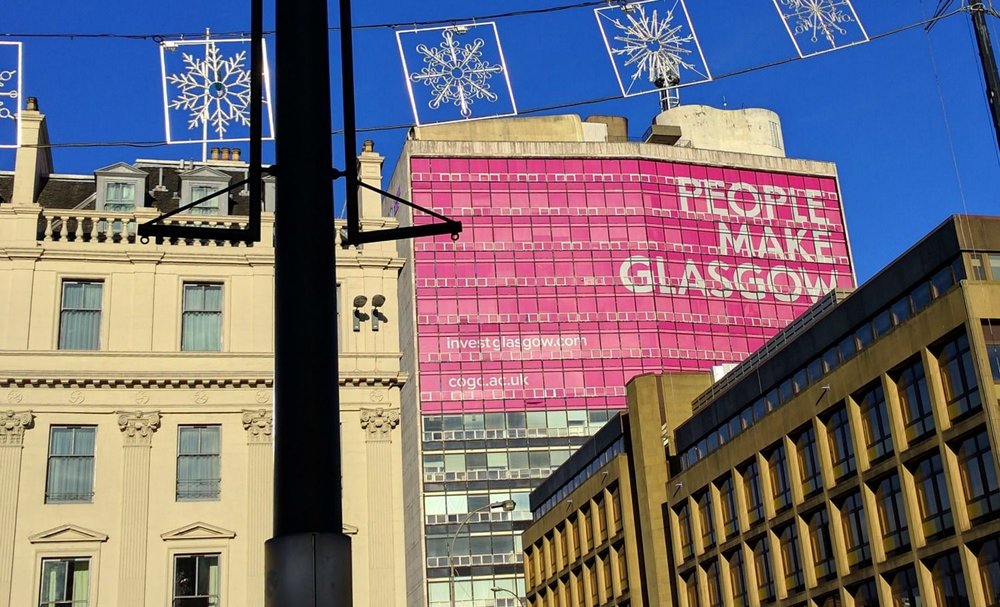 I came across Kurt's account while scrolling through TikTok at four in the morning. Dance challenges, comedy sketches and cooking tutorials – yes, that's what I was after, no shame about it. Recent times haven't provided me with much fun after all, and with all due respect, the government advice to light the candles and watch the birds out the window doesn't really do it for me. After seeing one video, I visited his profile to find out more about him. I noticed that Kurt, originally from Malaysia, now lives in Scotland, just like myself. His videos include dancing in a kilt, rating Scottish sayings and exploring the country. I looked at the comments – they were mostly positive – with the exception of those in which Kurt describes himself as Scottish or admits he'd like to be so. 
One person told him to get out of the country. "Thinking you can come over here and get anything you like," the boy wrote. I know I should say that the comment shocked me. It didn't. The worst part of it all was that I knew the guy. I attended his birthday party before the pandemic hit. I've seen him out on the town several times. He's a mate. He couldn't have been nicer to me, never had a problem with me being Polish. In fact, he told me he had other friends from my country. Why did he write that then? 
For the last few years, Scotland's been a home to me. Not just a place where I can earn a few quid or get a degree, although there is absolutely nothing wrong with that. I'm based in Glasgow and having lived in four other big cities before, I can easily say I've never felt more respected and supported. After looking for so long in so many places, I finally feel like I found it. 
Scottish hospitality is a thing. So is People Make Glasgow. "We want you to stay" is the message of the Scottish government. Scotland's First Minister Nicola Sturgeon expressed her support and appreciation for the EU nationals after Brexit many times. Scotland is a place of residence to 234,000 European citizens after all. "Scotland is your home, you are welcome here," she wrote in the letter addressed to those who chose your land to be theirs too, in one way or another. The policy of unlimited support towards EU nationals is, without a doubt, one of the best advertisements Scotland could have.
I got in touch with Kurt shortly after discovering his cheery content on TikTok. I wanted to compare our experiences. I told him about the microaggressions I often have to deal with. Just to be clear, I don't mean people coming up to me to spit in my face and call me something bad. By microaggressions, I mean questions or statements that aren't necessarily intended to be offensive or unkind but usually end in awkward silence. The likes of "Do you study in English? You speak really good English for a Polish person" or "Polish can't make a decent cup of tea". My absolute favourite, thrown at me after introducing myself to someone: "Oh, you're Polish? I had Polish neighbours once but they always had a domestic. It's a shame, their son, just a wee boy, always walking around so quiet, like he's scared to say anything."
"People are always surprised when I tell them I only moved to the UK 10 years ago because I sound English," Kurt tells me. "I also get asked about the missing Malaysian planes, a lot. And of course: "Did you learn English in Malaysia?" Like as if the only way I could've learned English was in the UK. Yes, I learned English in school, from kindergarten."
Unemployment is one of the main reasons for migration, that's a fact. However, not every case is the same. Some people want to start fresh. Not everyone has a lovely family to drink hot chocolate and watch Gogglebox with. Some people experienced trauma, a painful heartbreak or lack of acceptance in the places they were born. In my case, it was the combination of the last two. I come from a working-class background and I couldn't afford luxuries but I was doing alright. Most importantly, I wanted to be myself. I wanted to have a boyfriend that isn't in the closet. I wanted to be able to mention my sexual orientation to a group of people in a conversation without them going quiet or whispering behind my back. I wanted summer Pride events to be celebrations, not fights and battles, where I might end up with pepper spray in my eyes. I can flip burgers in exchange, no problem. 
"Scotland has so much history, traditions, quirks…" says Kurt after I asked him why anyone would like to live in Scotland. "If people like myself take time to try and embrace the Scottish culture, it makes you feel really proud to call yourself Scottish. I think it's one of the most progressive countries! The first country to have free sanitary products, LGBTQ+ lessons in schools etc. Loving Scotland earns you the love of the Scottish people and I've never felt more at home than in Scotland." 
I am in the process of naturalising. Having been in the UK for more than five years, and in Scotland for more than four, I often find myself using Scottish, and more specifically – Glaswegian phrases and slang. Not because I am "trying too hard". The only time I speak Polish these days is when I'm on the phone to my parents. I only have one Polish friend here, and whenever I see her, we mostly speak English as her flatmates don't understand our mother tongue. My friends get that it comes naturally. I hear those phrases almost every day of my life. But whenever strangers and newly met people hear that I'm "pure raging", they look at me funny or laugh. Is accent a deal breaker? I asked Kurt for his opinion on what makes a true Scot: 
"I think becoming Scottish is more than putting on a kilt and reading poems by Robert Burns," Kurt tells me. "It's appreciating how Scottish people are so alike, yet so different at the same time! Take stovies, for example. No two Scottish households can agree on how to make 'proper' stovies. Every family has their own recipe and will fight to the death for it. Yet most Scottish people I've met will agree that Tories are the enemy."
Kurt touched on an important point. It has always fascinated me how one of the friendliest countries in Europe can be so divided at the same time. It seems as everyone belongs to a camp here. Catholic or protestant, posh or working class, thick or light accent, royalist or hating the royals, West End or East End, Celtic or Rangers, Glasgow or Edinburgh, Union or Independence… We could go on for ages. One thing, however, appears to be a mutual characteristic – aversion to English people. Whether it's a genuine feeling or just a recurring theme in Scottish popular culture and art, it's there. 
"Obviously, because I'm English, I don't have it as bad as some people do. Saying this, I have too been a victim of microaggressions," I hear from Megan, a 23-year-old student from Ayrshire. "There is a large population of Scots who take it out on individual English people for Westminster's screw ups. It can come out in jokes with my partner's family, such as 'aw bedding down with the enemy son' or being called a 'sassenach'. Generally speaking, people imitate my accent back at me and I had a few instances of people rolling their eyes behind my back, laughing and asking "is she English?" when I've been out for drinks…"
"The opportunities here are great," said Megan when asked why anyone would like to live in this country. "Especially with all things education. The nature of the Highlands is truly breath-taking and I do believe the diversity up here is also getting better."
Starting fresh in another country is never easy. It doesn't matter if you travelled 4000, 800 or 150 miles to get there. You might be fluent in the language spoken there or only speak your native one. You could have lots of friends waiting for you across the border or just be by yourself, scrolling through job offers in a café, taking one day at the time. No person is the same, so putting everyone in the same boat isn't nice. 
Kurt won't be applying for a British passport. Malaysia doesn't allow double citizenship and he isn't keen on giving up his current one. These rules don't apply to Poland, so if everything goes according to plan, I will have my own British passport and citizenship in late 2022. Will anything change then? 

Help to support independent Scottish journalism by subscribing or donating today.