Plague Positive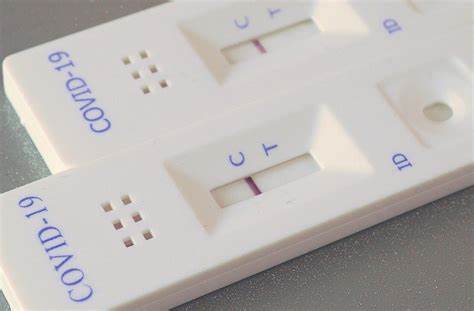 The inevitable has a habit of happening. Second week back at school after the winter break and it did, I tested positive for Covid for the first time. Amazing I'd avoided it for so long, spending my working day marinating in 20+ families, only adults and one pupil wearing a mask. I think I had a pretty good innings.
I thought I just had a cold, lots of that goes around schools of course, and the LFTs on Monday and Tuesday were clear, so I went to work, not 100% fit, but good enough I thought. Then early Wednesday morning (I'm LFTing daily, have been since the rise of Omicron.) there it is, faint, but there. I phone my head teacher, book a PCR for Myshele and I and try not to worry.
Thursday's LFT is unequivocal, scuppering any hope of a false positive, the PCR result late morning only confirms it, though just for me. Miraculously my asthmatic wife has avoided infection so far. Good. Conversations follow with test and trace and I sink further into a fevery, shivery, coughing heap.
This gives me time to ponder. I have many thoughts, some fitful semi-fever-dreams, some even more surreal, even some rehashes of Time Bandits that I'm pretending to watch as a wallow. All my musings are less than charitable about our "leaders", part of me casting around for blame. As Myshele puts it there's, "plenty of blame to go around among the global elites who let this shit get out of control for the sake of 'the economy,' not to mention anti-vaxxers and selfish fuckwits who think the rules don't apply to them."
Beyond that though there's a collective thing going on. It's not just Boris and chums who have decided this, it's broader than that. There's a resigned shrug of a decision been made to let this virus sweep it's way through society. We seem to have given up. The mood music is all, "learning to live with it," "moving from pandemic to endemic," and most irritating of all, "getting back to normal." It's like it all just got a bit too hard.
Why the fuck are people in such a hurry to "get back to normal" and "live with the virus?" Some of the columnists, politicians and pundits sound almost gleeful as the push the line that our current condition was inevitable. There is nothing inevitable about where we are. Politicians made decisions and those decisions are killing people. Covid is still killing us. So why are so many happy to swallow this bunk? So keen to return to some vague reboot of 2019?
I could see the attraction if the world we'd left behind pre-Pandemic was somehow fantastic. If the economy had distributed goods and services fairly and efficiently, if there was education and opportunity and potential for all. If the system we used to organise our world wasn't careering towards a cliff edge of existential environmental disaster.
Our economy is a collective suicide cult. We know it's grinding down our planetary life support system in a range of astonishing ways. Like some apocalyptic smorgasbord. Why then are so many of my fellow earthlings keen to side with the economists, politicians, death merchants and their acolytes in their grim calculations? Happy to just accept a percentage of the population as a willing sacrifice for their god of "getting back to normal?"
Perhaps it's all they've known? The familiarity of the cosy old system that brought them and their immediate family a good standard of living. (Or the promise of it in some undefined future…) Big house, couple of cars, lot's of gadgets, screens and logos. They never had to choose between heating and eating, never really experienced any hardship under the old economic arrangements. Maybe they've bought into it and believe that it was the best of all possible worlds? Or they had to struggle but still believed the promise of luxury just round the corner and it kept them on the treadmill?
Maybe they have spent so much of their lives striving inside it's systems, invested in it's ideas, and internalising it's rules they can't admit it's a deeply flawed system and they may have been fooled? If it's not the way, the truth and the light, what were they doing with their lives before the plague?
Or perhaps they knew all along that it was a deeply unjust system, raping the planet and exploiting people far away so a minority can live in luxury? They knew the facts, but kept quiet and carried on, after all, they were doing alright out of the arrangements. Who cares if some poor sods on the other side of the planet weren't clever enough to be born in "the west?" This is the bit where people get defensive. Folk rationalise and obfuscate endlessly, even laugh it off. Either that or when you challenge their philosophy with evidence you'd think would change their mind, all too often they double down. They defend the indefensible with angry, outraged claims of hard work and the deserving rich. This cognitive dissonance will kill us.
Tribalism is in the mix too. People want to fit in. They don't want to be the one rocking the boat, saying the uncomfortable truth. It's scary to think outside of group-think, especially if you never have beforehand. As Greta Thunberg said in an interview in the Washington post:
"It feels like many today — neurotypical people, people in general — are so focused on following the stream, doing like everyone else, because they don't want to stand out. They don't want to be uncomfortable. They don't want to cause any problems. They just want to be like everyone else. And I think that's very harmful in an emergency where we are social animals. We're herd animals. In an emergency, someone needs to say that we're heading towards the cliff. And everyone is just following, saying like, "Well, no one else is turning around, so I won't either." That could be very dangerous."
It's like our states needs collective therapy or recovery or parenting. Do we have time to allow society to go through that process? Not if the IPCC reports are right.
We live in a world where the mood music is the sound of the privileged stamping their collective feet and demanding ice cream for breakfast, with all the toys. A society acting like toddlers. Things got a bit hard, needed a bit of effort and our "leaders" folded so the money men could carry on piling up their winnings and beguiling others with promises. It's disgusting.
This attitude applies to the Climate Emergency as much as the Covid Pandemic. There's an emptiness, a hollowness, we're trying to fill with sweet treats and shiny gadgets. We want our nice things back and we're happy, shielded by our vaccines and expensive medicine, to let the plague rip. As the virus sweeps through poorer, exploited, parts of the world, it's a very different story. It's as if we can't see the pandemic will only end as vaccine apartheid does. It will only end if it ends for all of us. In the meantime, we cross our fingers and just hope that the next variants aren't worse.
Our flaccid reaction to the Pandemic doesn't fill me with confidence that folk are ready to make the changes we'll need to save our life support system. But I'm not willing to give up just yet, and there are positives in the change we need, better things than the shiny baubles of capitalism. A different story about how to live, shorn of constant material striving. Way back at the beginning of the Pandemic there was a glimmer of it in the huge outpouring of solidarity and mutual aid efforts, online and in real life. People reached out for community and connection. That's where hope lies. That's where real satisfaction and meaning lie. When we come together we fill that void in a way the latest consumer goods never will.
We need change, huge, difficult, unpalatable change. We will not be able to carry on with the world the way it was in 2019. We will have to put away some of the shiny things, have less ice cream and accept that we have no right to everything we want, whenever we want. This is a lesson my eight year old pupils grasp. Our culture needs to grasp it and act with the maturity that will allow those 8 year old children a future.
Change is coming. It can still be positive and despite the massive obstacles we face, I remain hopeful. Patel and Moore said it better than me in a book I read over the last week, between coughing bouts, "While we might despair of ever seeing systemic change, the history of revolutions is the history of the unexpected, and the impossible, happening." [1]
There's never been a better time to demand impossible change.
[1] Raj Patel & Jason W. Moore, A History of the world in Seven Cheap Things, Verso, 2020, p.220.

Help to support independent Scottish journalism by subscribing or donating today.