Cost of Living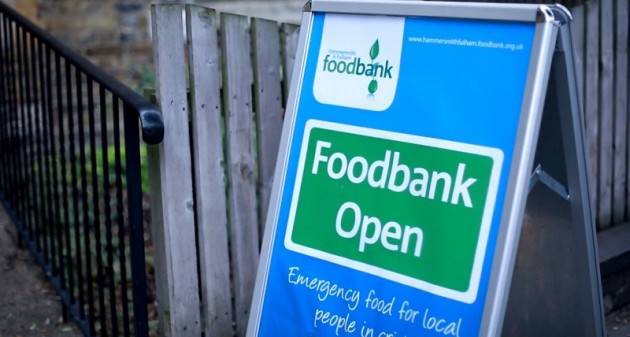 As part of a series of personal testimony from people experiencing the cost of living crisis.
I arrived in Scotland in the 1990s and it was already an expensive place for costs of living. As a Bavarian I was particularly fascinated with the prices for booze, it made no sense to me at all. A bottle of wine in my home country costs a third, why would they do this to their people here? But I muddled through, you had to be creative.
And I stayed, because I love Scotland, I just think the people here are so wonderful. That special mix of modesty, delusions of grandeur and conviviality, just the kind of people I want to hang out with.
Then the Tories happened. I will admit that I had no idea about politics, I was in my Twenties and cared about art and pubs. Actually, turn that round, pubs came first. I had no clue what politicians were doing and didn't know that they were starting to turn public opinion thoroughly against people out of work and people incapable of working. They also began to turn the money off so these folk would find it harder to survive.
I know the Tories did much other harm, but this is the bit I want to go on about. I'm also aware that they weren't in power in Scotland, but what could we do but follow their rules and be influenced by their media?
By 2014 we were already not really doing that great. I had noticed this, little unpolitical me, and fought for an independent Scotland. The answer was no, in my opinion mainly due to Westminster influence on the public before the referendum, they even came up here to lie to people's faces. Something we would see a lot of in the future, but at that point was still kind of a new thing.
In 2016, the saddest day of my life, we got that damn Brexit and all the lies the radio had spouted became obvious. They had told us that if we dared to separate from England the costs of living would be going up . Instead with Brexit the country was going to some kind of weird economical war with itself and everything became more expensive.
Austerity is like a bad word for me, you wouldn't inflict it on anybody, and yet it brought us here. Together with Brexit it created the perfect storm. And the pandemic served as an excuse for English overlords to take more from the poor, take down the already underfunded NHS another notch, and just generally create a chaos that only the people at the top could benefit from.
I go to the supermarket now and stare at prices, wondering if my memory is playing tricks on me. Things are more expensive by a whole pound. Wine went up in the last couple years to it being 'normal' to start at £6. I only bought the £5 bottles that were reduced to £4 before.
When I read that food banks are now asking people to donate cold foods as folk can't afford to heat up food from tins I just wanted to cry. What kind of time is this we are living in?
And I don't see any solution to this. The country has been wrecked, the poor have been suppressed into a state of desperation where it becomes really hard to fight, you just want to survive. Workers are visiting foodbanks, this is so wrong on so many levels. What state allows this to happen?
All I can wish and hope for now is Scottish independence. But this doesn't help millions of English people who are on the breadline and gnawing on their last crust. Westminster has taken it all. And it is planning to take more.

Help to support independent Scottish journalism by subscribing or donating today.