Fresh Hate, from Partygate to Pastagate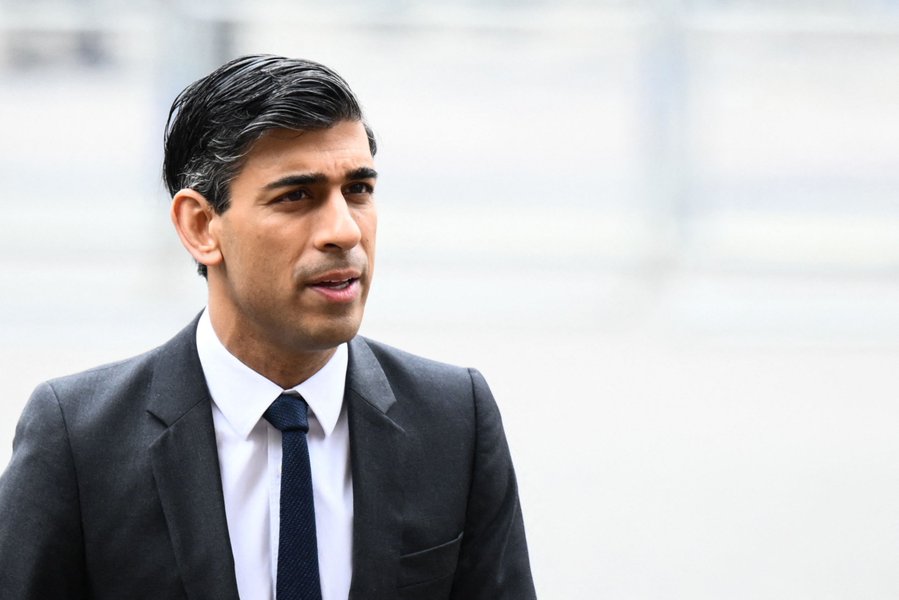 The waves of raw contempt for ordinary people that are emanating from Westminster and the 'upper' (sic) echelons of Anglo-Britain are like a stench. They come in layers.
Layer One – Blue on Blue Tory Wars
As partygate disappears into the rearview mirror of public life, obscured by Tory hypocrisy, Kiev PR stunts and The Next Tory Corruption Scandal, life goes on at Nos 10 and 11. In this context commenting on the UK governments extraordinary 'energy strategy' policies is difficult as we are all transfixed by the scale of elite collapse and 24/7 rolling-revelations.
First up the Prime Minister is basking in his colleagues chaotic demise as allegations about Rishi Sunak's Green Card status and his wife's tax-dodging swirl around them. Sunak is as unprepared for the dark arts of Tory politicking as anyone, having arrived fresh-faced and unblemished – a gilded Cuckoo parachuted in to a safe seat then quickly arriving as Chancellor. Sunak is the epitome of privileged Britain. But the non-dom and tax-dodging is more than the latest front page news, it is also the first time the ideology of the Sovereign Individual has really taken centre stage. This is a bizarre far-right libertarian idea (see The Sovereign Individual: Mastering the Transition to the Information Age, co-authored by William Rees-Mogg) that suggests:
"The definition of a "sovereign individual" has come to describe individuals that choose to live a selective lifestyle and is used by many persons of this belief. Some of these beliefs are the perception that the human being is owned by the individual and government has no claims to their person as being property. They maintain an active obligation to the rights of the individual.  They hold no trust in a political democracy,"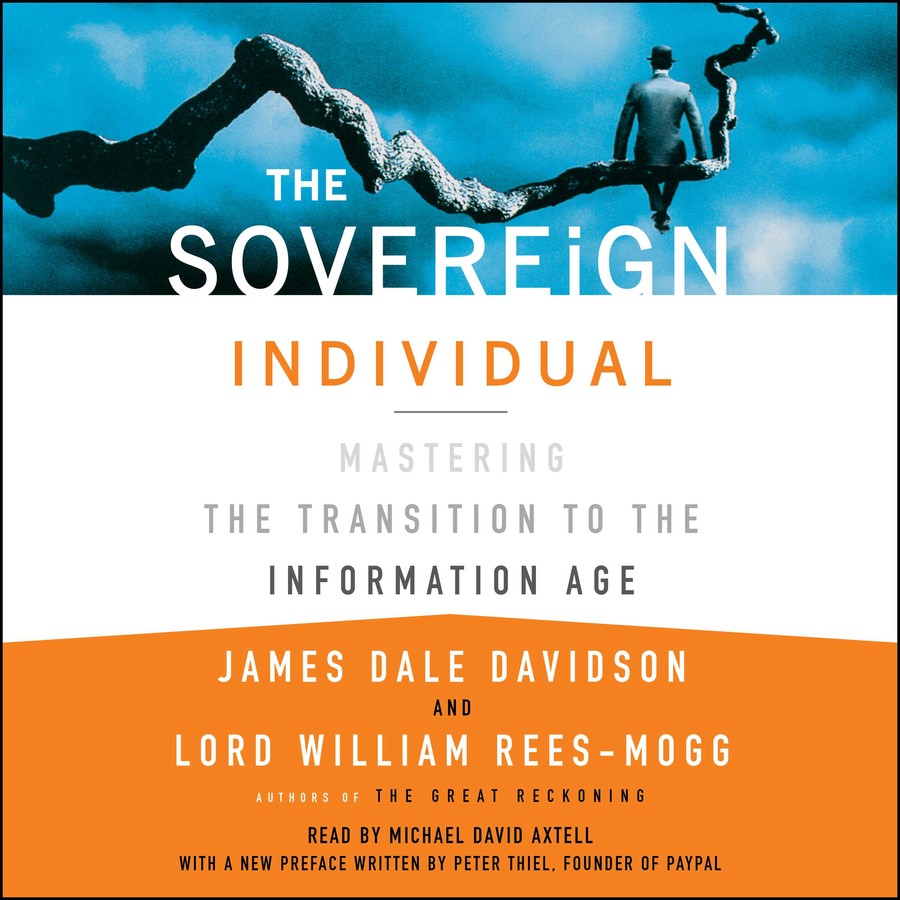 "Their beliefs maintain the right to both financial privacy as well as personal privacy. They are enthusiastic to think and act outside of the government imposed box. They do not hold respect to be obligated to being ruled by existing Nation States."
Layer Two – PastaGate
But if the Tories are chock full of offshore accounts, tax-dodging and senior politicians who don't even know if they want to live in the country they nominally run, that's not really much surprise, though their chaotic mishandling of the narrative is. But the raw contempt shown by such casual arrangements spilled out in another way as Kevin Edger, partner of Conservative MP Elliot Colburn tweeted in response to a nurse talking about how she misses meals to feed her kids:
Yet you can buy a big bag of dried pasta, that would feed a family, for about £0.50p….

If you shop and cook properly, you can eat healthy meals really cheaply.

I would love to see how she spends her salary… https://t.co/p02LyMJ6WN

— Kevin Edger (@KEdge23) April 11, 2022
Predictably poor Kevin was schooled by Jack Monroe who tore him apart in this magnificent rant ('
It's not about the pasta Kevin
') before throwing down a challenge:
"…it's not about the pasta, Kevin. And we both know that really. Its about the ghoulish, dogged insistence that the Better-Off repeat, day in, day out, that they would be better at being poor than actual poor people would be. That they, with their Blossom Hill White Zinfandel aspirations and pompous declarations on their rancid social media trash fires, could do this shit with their eyes closed.
So I threw a gauntlet down to Young Kevin, and challenged him to put his bone-dry pasta quite literally where his mouth is, for five days straight. 
A 500g bag of budget pasta is, as we established, 29p. That's 5 meals there of 100g of plain pasta, with no butter, no salt, no sauce, and no nutrition, and a whole 147 calories per gruesome meal. That's only 441 calories per day, but hey, it's not as though nursing is a physically demanding job that requires you to be on your feet all day every day and night, working shifts, is it? (Note, this is sarcasm. My mother was a nurse.) Operating at a calorie intake lower than half that of the guidelines for Auschwitz prisoners is apparently perfectly sustainable according to the Magic Pasta Brigade. So I have a challenge for them all. Walk to your local Asda or Tesco and pick up three packets of Magic Pasta for just under a quid. That's 15 meals, apparently. Eat nothing but 3 meals each consisting of 100g of plain pasta for five days straight. Nothing else. No salt in the cooking water. No butter. No oil. No pepper. No sauces. No proteins. No vegetables or fruits. No snacks. No Mcdonalds. No wine. No other meals. Nothing in the storecupboard. No help. No cheating. No tea. No coffee. No squash. No energy drinks. Just five straight days of this Magic Pasta that you all trumpet as the answer to everything. And come back to me five days later …"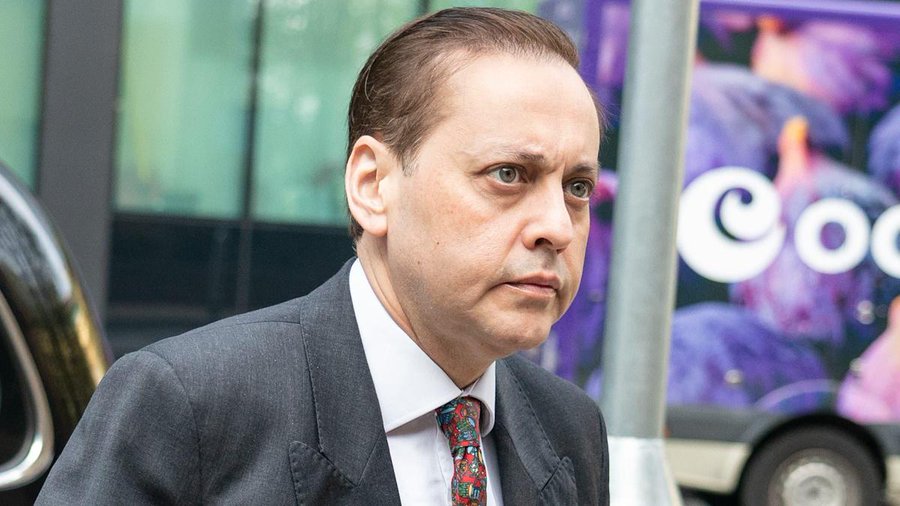 Layer Three – Predatory MPs
But if pastagate and the chancellors misfortunes expose a pattern of contempt, so too does the tale of Imran Khan and then the subsequent actions of Conservative MP Crispin Blunt.To refresh those leaders stunned into a state of delirium by the tsunami of sleaze, the Tory MP Imran Ahmad Khan was found guilty at Southwark Crown Court of sexually assaulting a 15-year-old boy at a house in Staffordshire in 2008. 
Khan tried and failed to ban press reporting of the case, saying his life could be at risk were the case against him made public.
He argued that as an Ahmadi Muslim, the consumption of alcohol and homosexuality are strictly prohibited within his faith, and the reporting of those matters would expose him to "a risk to his safety both here and abroad".
The court heard that Khan had plied the boy with gin and tonic before dragging him upstairs to watch pornography and groping him in a bunk bed.
Incredibly Khan was SELECTED then ELECTED as a Tory MP in 2019 despite the party being made aware of allegations of historic child sexual abuse PRIOR to the election.
Incredibly Khan refused to stand down so was eventually sacked. Hours after Imran Ahmad Khan was expelled by Conservatives, MP Crispin Blunt defended him. He said: "I am utterly appalled and distraught at the dreadful miscarriage of justice… his conviction today is nothing short of an international scandal"
In a classic non-apology Blunt – who resigned as chair of the LGBTQ+ parliamentary group said:
"Blunt said on Tuesday he would be resigning as chair of the group. "It is a particularly difficult time for LGBT+ rights around the world and my statement risks distracting the APPG on Global LGBT+ Rights from its important purpose I have today offered the officers my resignation so a new chair can be found to continue the work of the group with full force."
From Expenses to Backwards Britain
Layer one is contempt for democracy and contempt for any sense of collectivity to be part of a society; layer two is open contempt for ordinary people and seismic exceptionalism and hubris; layer three is contempt for the rule of law and a sense that sexual predation is somehow normal or acceptable.
While none of these behaviors are new they do seem more intense and more out of control, Previous governments have made efforts to either hide their behaviours with good PR or messaging which holds some narrative about their strategy, however misguided, irrational or deceitful it actually is. This government can't even do that.
How did it come to this?
It's worth remembering where this coterie came from.
As John Harris writes: "The awfulness of the government's current image is largely about what privilege looks like in the midst of massively rising living costs, but there is also something to be said about recent political history. Johnson and Sunak, let us not forget, are where they are because of the victory of the Leave side in the Brexit referendum of 2016, and its successful tapping into a lot of people's longstanding view of politicians as a distant, cosseted elite. That kind of opinion had been given a new intensity by the Westminster expenses scandal that broke in 2009, revealing that mess of "second" homes, publicly funded swimming pools and receipts for packets of biscuits. The result was a white-hot fury about the gap between power and everyday life which fed into the referendum, and still lingers.
In the wake of the vote for Brexit, the people who first took control of the Conservative party seemed to have decided on a response to all that resentment. If you want a flavour of the thinking at work, have another look at the speech Theresa May gave to the Conservative conference in the autumn of 2016, chiefly famed for its somewhat ugly jibe at "citizens of nowhere". May talked about "a sense – deep, profound and, let's face it, often justified – that many people have today that the world works well for a privileged few, but not for them".
It's astonishing to remember but its true, from the rhetoric about 'the Red Wall' to Taking Back Control the energies and momentum that created these governments came from a sense of betrayal and exclusion (not for viewers in Scotland).
This disjuncture between failed elite rule and a movement against failed elite rule has seemed to have passed everyone by.
In a piece that failed to make any distinction between England and Britain, but was otherwise insightful, Hardeep  Matharu writes:"Inward-looking, insecure and with delusions of past grandeur, 'Global Britain' in a world of Putin's aggression, a global crisis in democracy and climate catastrophe cannot reconcile its infantilised state with the demands of reality.  With no new ideas, and imagination deeply lacking, it finds itself in a pathetic and perilous position – in retreat as an apparent form of advance."
All of which is true, but very well known.
These layers of contempt are part of a wider and longer story about Austerity Britain, in which, for Sunak and Co, they are tax-dodging billionaires and hangers-on who don't even know if they want to live in Britain, but insist there's not enough money to help people in a cost of living crisis they have created. In all of this, tragically Keir Starmer leads a useless, feckless timid Labour opposition, seemingly terrified to take the historic moment.  Astonishingly, given what is laid-out above … Starmer is down:
Keir Starmer Approval Rating (10 Apr):

Approve: 27% (-4)
Disapprove: 32% (+1)
Net: -5% (-5)

Changes +/- 3 Aprhttps://t.co/MMwyUYuhtS pic.twitter.com/yQxgeH8ZUj

— Redfield & Wilton Strategies (@RedfieldWilton) April 11, 2022