Catalangate: The Surveillance State in Spain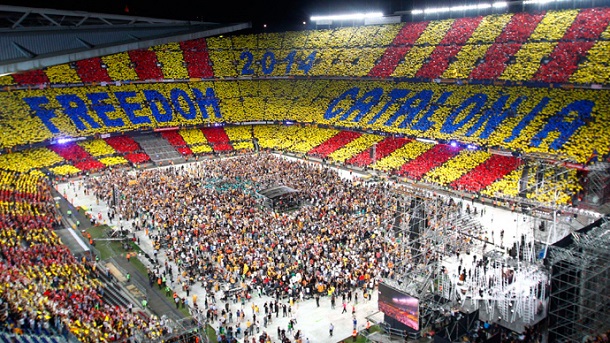 On the 18th April, The New Yorker uncovered in an extensive report [1] the biggest case of espionage in an EU country. The Canadian organisation Citizen Lab had documented [2] the spying on 65 pro-independence Catalans with the Pegasus and Candiru programmes. The case was dubbed #Catalangate.
Dictatorships spy. The Washington Post estimates that, worldwide, some 50,000 mobile phones have been victims of Pegasus. But this cannot be an acceptable practice in countries that claim to be democratic and respect rights and freedoms. That is why it came as a shock to discover that Poland and Hungary had spied on opponents with the flagship programme of the Israeli company NSO Group, which claims it only sells it to states to fight terrorism and crime.
Now it shocks the EU that Spain (what other state could it be?) has illegally spied on a large number of its citizens since 2017. And it has not done so because of the threat of terrorism or criminality, but because it has violated the privacy of people who are part of a political movement that is entirely legitimate, non-violent and democratic, albeit contrary to the interests of Spanish nationalism.
There are 65 documented cases (MEPs, members of the Spanish Congress and the Catalan Parliament, lawyers, journalists, activists…), but many more could be affected. In fact, I myself, who am no one important, suspect that my mobile phone was infected because, in August 2019, it did strange things, such as recording phone conversations and even sent a message, which I did not write, to a relative.
In reality, we Catalans are not surprised to have been spied on, nor is it the most serious thing that has been done to us. The Catalan conflict has driven Spanish nationalism crazy –Spanish nationalism permeates the structures of the State and is not even considering a democratic solution. They are using the force and levers of the state to try to find their solution: to destroy our political movement. In the 1980s against ETA, Spain created the terrorist group GAL to murder Basques, as the courts proved years later, with convictions and subsequent pardons for the guilty. Against Catalan independence, a peaceful and democratic movement, they are equally resorting to a dirty war.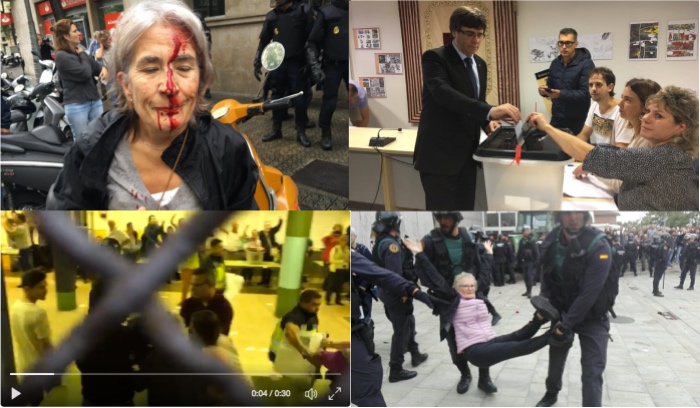 They sent 10,000 riot police officers to Catalonia to prevent the 2017 referendum, beating and injuring 1,065 peaceful voters. They sentenced the leaders to 9- 13 years in prison for having carried out a coup d'état (false, because if, with 2,300,000 activists, had we attempted a coup d'état, there would have been deaths and we would possibly be independent, but we are a democratic and peaceful movement). After 4 years, they had to pardon those imprisoned because the case would not have withstood the appeals to the EU Justice. Likewise, more than 3.500 activists who have pending sentences have been prosecuted. And, on the basis of hypothetical embezzlement, the Court of Auditors demanded bail of €9M from some forty pro-independence activists, which has now been reduced to €5.6m. This will also end up being shelved before the case reaches EU justice, because they could not prove embezzlement, but above all because the aim was not to investigate anything but to destroy the pro-independence activists economically with these exorbitant bails.
So we were sure that they would also attack our privacy. The millions of pro-independence activists have lived knowing that our privacy could be violated. Not only to obtain evidence against those under investigation or to learn about plans and strategies, but possibly for a more unspeakable crime: to obtain compromising information about the leaders, in order to blackmail them and curb the movement.
But the most disturbing aspect of Catalangate has been the reaction of the Spanish press, which from day one hid the information. And when they could no longer hide it, they did not present it as something serious, but as something normal and acceptable against a movement that they interpret as a threat to Spain. Moreover, they took for granted the Spanish government's statements denying having anything to do with the matter. In short, the media and politicians follow the line of hiding and justifying, to the Spanish population, all the abuses they have been perpetrating against the Catalans, this becoming a dehumanisation typical of regimes of other times. In this way it seems impossible for Spanish citizens to understand the seriousness of the matter and demand accountability.
Until now the EU has been looking the other way and has allowed Spain to do all this. Always repeating the mantra that you cannot interfere in the internal affairs of a member state. Now that this illegal espionage is shocking the Western world, we will pull the thread to bring out all the foul play that Spain has been practising –totally contrary to EU standards–, and to make it clear that, by invoking the "just cause", the Catalan national minority has the right to free itself from this subordination to Spain that plunders and subjugates a modern, pluralistic society with its own way of doing things, such as the people of Catalonia.
[1] The New Yorker, Ronan Farrow: https://www.newyorker.com/magazine/2022/04/25/how-democracies-spy-on-their-citizens
[2] Citizen Lab: https://citizenlab.ca/2022/04/catalangate-extensive-mercenary-spyware-operation-against-catalans-using-pegasus-candiru/