Understanding Scotland: politics, systems and the human dimension
As part of our Bella Classics series in which we look back at seminal texts, we review James Kellas, The Scottish Political System, Cambridge University Press 1973-89 (four editions).
Seminal and significant works tend to suffer from caricature, selectively quotation and invite sharp critiques from those less capable of offering anything comparable.  And so with James Kellas's The Scottish Political System.  First published in 1973, the book went through four editions until Professor Kellas called it a day.
Perhaps he knew that The Scottish Political System had already made its point effectively and there was little more to add except elaboration and updating.  There is a sense of this on re-reading each edition (1973, 1975, 1984, 1989).  He was, however, disappointed that his publisher showed no interest in a third edition of Modern Scotland, another of his books, which had a wider compass and had gone to two editions.  Others have tried to engage with the central contentions post-devolution but none have really succeeded in having the impact.  As Chris Berry, his Glasgow colleague noted, 'all subsequent scholars followed in his footsteps' and, even now half a century on, we still do.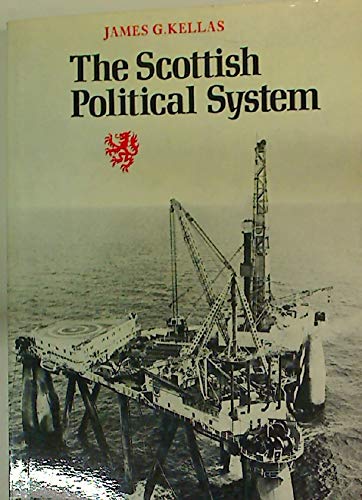 'Location, location, location' may be key to selling property but 'timing, timing, timing' and a good title are vital to selling books.  The Royal Commission on the Constitution (Kilbrandon) was published in November 1973 and the SNP had its first nationwide breakthrough the next year.  A second edition of The Scottish Political System in 1975 took account of these developments.  But the first demands closest attention.  
It was here that the central thesis was expounded with greatest clarity.  At one level the book is dense, packed with information and of more interest to historians than student of politics today (though no serious student can neglect this background in seeking to understand Scottish politics).  The enduring thesis is the notion of a Scottish political system.  It may seem strange today but the orthodox view had been that the UK was unitary and uniform apart from the odd detail and embellishment.  As he remarked in an article in 1980, 'Practically no political science publications on Scotland existed before the mid-1960s, except for a few works on nationalism.'  Others had challenged this orthodoxy but none as comprehensively, covering political behaviour, political culture, institutions and policy making as Kellas.  His approach was summed up in his review of political theorist David Miller's 1996 On Nationality which rejected empiricism and was heavily theoretical, 'Nothing wrong with that, but there ought to be a link between the two approaches in the studies of nationality.'
The study of politics suffers as much as any discipline from fads, fashions and reinventions of the wheel.  Longevity is the final test.  And in this respect Kellas passes with flying colours.  It is less the 'political system' per se than the ideas implicit in the term that remain relevant.  But 'political system' allowed him to grab attention.  David Easton had defined 'political system' in an influential book published in 1971 as the 'interactions through which values are authoritatively allocated by society'.  Kellas also nods towards others – Karl Deutsch, the great scholar of nationalism and communications, is quoted referring to political systems as having 'cohesion and covariance'.  And Talcott Parsons is quoted referring to a political system as a sub-system of a social system.  Each of these scholars acknowledged that political systems come in different sizes and forms and none saw a system as a closed box unaffected by its wider environment.  The engagement with these ideas in the book is light and seems designed partly to provide social science validation.  But the empirical detail and effort to make sense of the relationships within Scotland and between Scotland and the rest of the UK or, more accurately, with London endure.
The title invited caricature and criticism and it sure received a lot of each, with suggestions that he thought a separate Scottish political system existed.  Throughout the book, Kellas repeatedly and emphatically refers to the vital role played by UK institutions, Westminster and Whitehall, in Scottish society, politics and economy.  'The concept of a "political system" as applied to Scotland must take account of these two "activity areas"'.  Entitling the book The Scottish Political Activity Area might have more accurately captured his argument but was not as snappy.  It might be contended, as indeed Richard Rose would suggest, that there was a Scottish sub-system within a wider UK political system.  Most subsequent engagement with Kellas objected more to the terminology than his analysis, less a case of being unable to see the wood from the trees but disagreeing on whether what was visible was a forest, a wood, a copse or a grove.
There is a neat, perhaps too neat, diagram at the start of the book setting out the 'Territorial governments of the UK' noting the three 'levels of government' including local authorities.  Local government not only is given a chapter in the book but there are frequent mentions of the relations between Scottish central administration (Scottish Office) and local authorities throughout.  It is the relationships (notably pl.) between the various 'activity areas' that was and remain contentious, both in contested interpretations of how the system(s) worked but also in whether and how they ought to change. 
While earlier chapters in the book considered formal institutions, his focus changed towards the conclusion, 'Instead of asking what makes up the system, the enquiry is directed to the question of how decisions in certain fields of policy are made, and by whom.'  The nature of the boundaries between Scottish and British/UK systems varied as Kellas explored especially well in the chapter on policy-making process.  In some areas, it was sharp, in others blurred and non-existent in still more, a 'sliding scale of boundaries rather than one boundary'.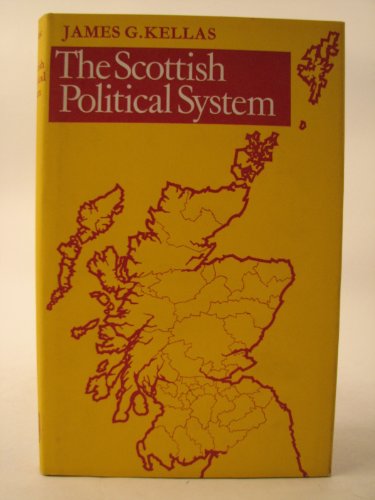 The same could be said about relations between local, Scottish and UK Governments today.  He focused on three broad policy areas to illustrate the varying degrees of authoritative decision making in Scotland: economic planning, social services, and law reform.  In each area, he found some measure of Scottish autonomous decision making, even in economic planning where Whitehall departments largely called the shots.  There tended to be more autonomy in social services which had 'separate "worlds" of their own', a reference to the what would later be called policy communities and networks.
The notion of a 'Scottish legal system' was already well established and Kellas argued that its existence was 'one of the strongest cluses to the existence of the Scottish political system'.  David Walker's 1959 book The Scottish Legal System contributed to the establishment of that idea.  In reviewing Walker's first edition (1959), constitutional lawyer J.D.B. Mitchell praised the work for filling a gap but also for producing a book with an 'individual character' which should 'make life easier both for students and for Professor Walker's colleagues by providing signposts'.  The same could be said of James Kellas's The Scottish Political System.
It was a start that would be built upon by others.  But how has devolution affected matters?  Most obviously, it altered the formal institutions – that diagram at the start of the book would need a little amendment, replacing 'Scottish Office' with 'Scottish Parliament and Scottish Government'.  But what has been much more important has been the policy making process, the complex of relationships within and between the three 'levels of government', and the consequences for citizens.  Yet strikingly, these have not changed as much as many expected, hoped for or feared.  As Kellas noted in 1989, 'To understand Scottish politics, it is necessary to examine both the structure of political institutions in Scotland and the political behaviour of the Scottish people.  I have described both in the Scottish political system and in that system each interacts with the other.'  Creating new institutions alone does not lead to new politics.  Exploring that relationship post-devolution Scottish politics would require a new book (perhaps with a new title) but drawing on James Kellas's seminal work.