On the Buses
Imagine 'cloaking yourself in someone else's courage' as someone put it, as Boris Johnson did today speaking remotely to the Ukrainian parliament and evoking the spirit and language of Winston Churchill. It was he said Ukraine's "finest hour" before choking-out some Churchillian blah-blah-blah, a deeply cynical diversion from not only his own personal fiasco but also too the deep shame of his economic crisis and the dark bitter hypocrisy of his own Russian links, appeasement and collusion.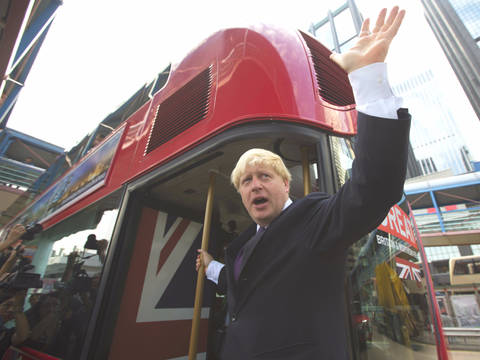 Interviewed by Susanna Reid – who No.10 maybe thought was going to be a soft touch? – the PM was utterly humiliated by a series of revelations about a 77 year-old pensioner, Elsie. Her pension is £170 per week and her energy bills have gone from £17 a month to £85 a month. She eats one meal a day and rides around on the bus using her Freedom Bus Pass to avoid using energy at home.
The response to this story from the Prime Minister of the country is to claim credit for having invented the Freedom Bus Pass (he didn't).
.@susannareid100 tells the PM about 77-year-old Elsie who eats one meal a day and stays on the bus all day to avoid using energy at home.

She questions the PM about the comments he made about people having to make choices about what they spend their money on. pic.twitter.com/26b7kPuBNh

— Good Morning Britain (@GMB) May 3, 2022
Labour has said that Boris Johnson's Good Morning Britain interview showed just how "out of touch" he is. It issued this statement from Jonathan Ashworth, the shadow work and pensions secretary.
"It is utterly shameful that pensioners have no choice but to sit on the bus all day to avoid racking up heating bills at home, or are left shivering in blankets and only eating one meal a day. For Boris Johnson to respond by boasting about the London bus pass reveals just how out of touch this narcissistic prime minister is. The simple truth is Boris Johnson has just imposed the biggest real-terms cut to the pension in 50 years and charities like Age UK are warning this will be a year of hell for Britain's retirees."
Elsie is not alone.
As Frazer Scott, the CEO of Energy Action Scotland reported last week: "One month on from 54% increase many many people are already struggling, #FuelPoverty deepening. Desperate accounts of people burning furniture, flooring, clothes to keep warm. All this before further price rises in October."
But if the bumbling tone-deaf PM treating people with complete contempt came as no surprise, let's put this in a wider context of Tory failure after X years in office.
The journalist M.A. Jones has broken down the extent of some of the Conservative's problems and self-inflicted scenarios. On almost every indicator you look at: housing, inequality, debt, healthcare, or fuel poverty people are dire straits.
Here's a sample of some of them:
Real wages will be lower in 2025 than in 2008: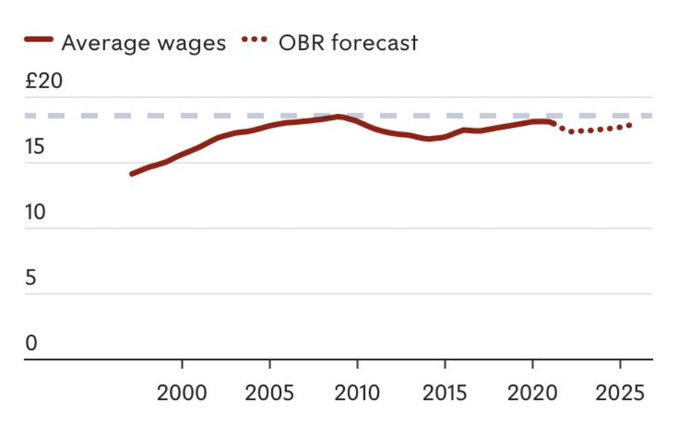 The value of outstanding student loans at the end of 2020-21 reached £160 billion: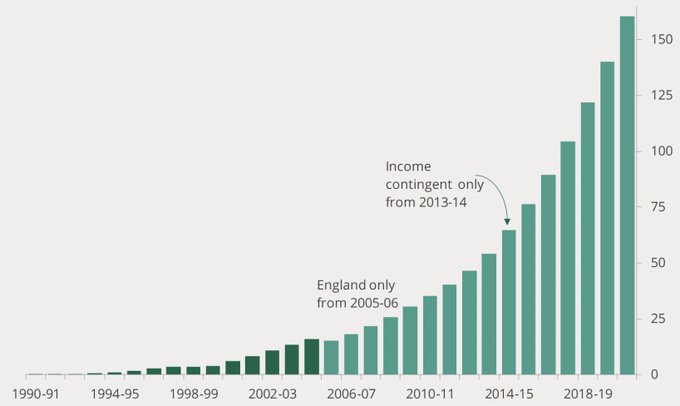 The average house price is 65 times higher than in 1970 but average wages are only 36 times higher: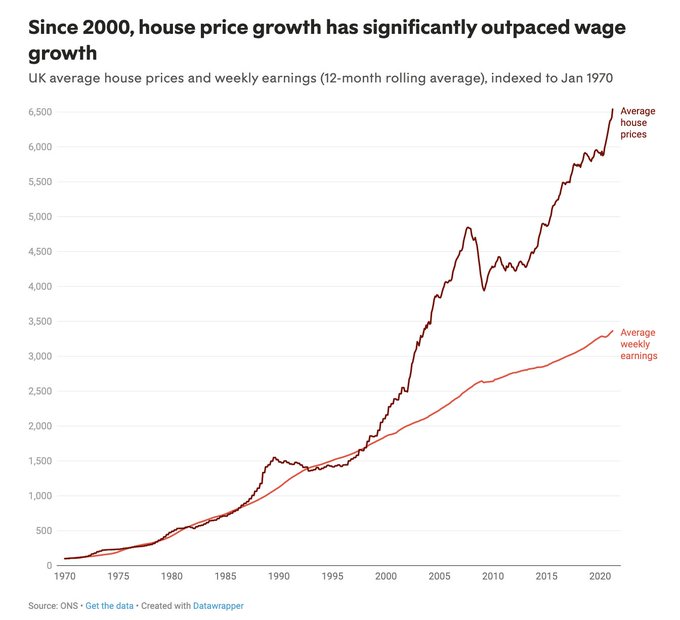 Record numbers of young adults in their 20s and 30s are living with their parents: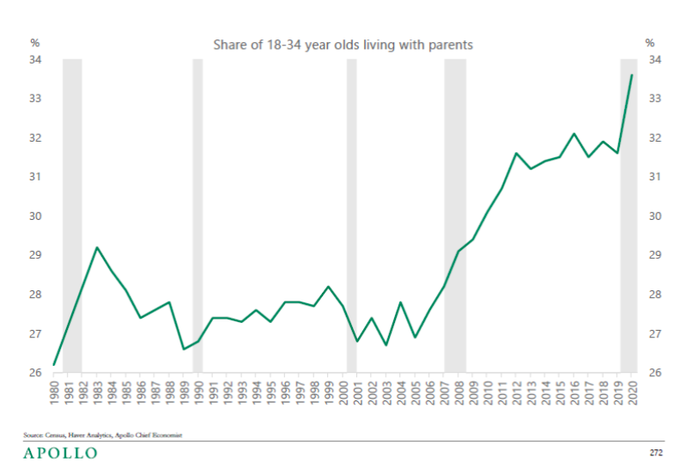 The IMF is warning that Britain faces the worst inflation shock of all major advanced economies over the next two years: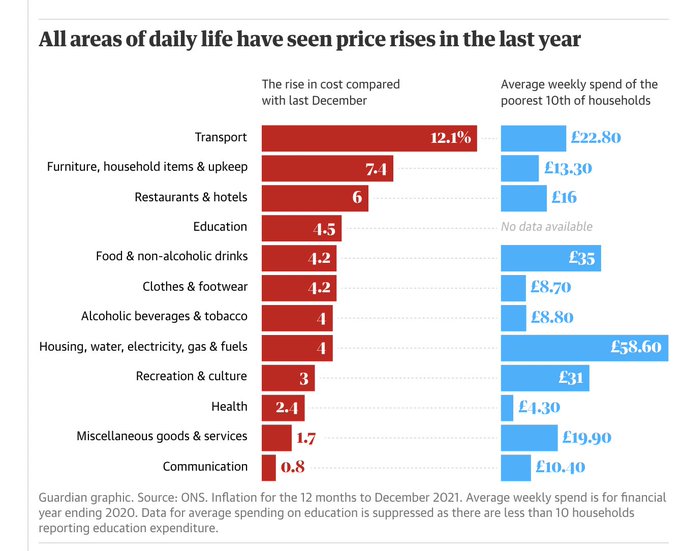 British households face a record 54% energy bill rise as the price cap is raised: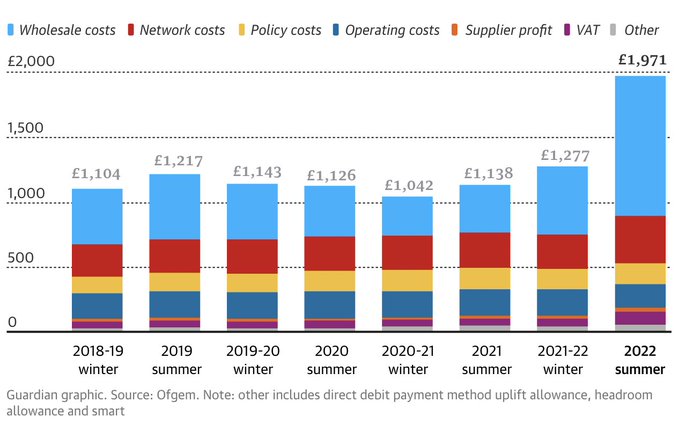 Comparison between weekly Universal Credit standard allowance in 2021/22 and £70 destitution threshold (source Trussell Trust):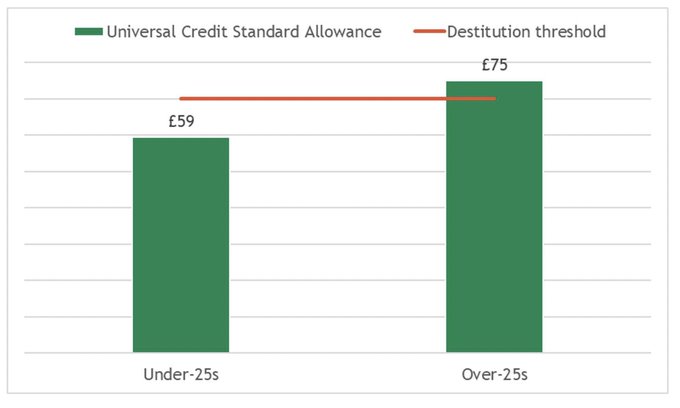 In 2008, roughly 1 in 30 of the poorest UK households incurred catastrophic healthcare costs. By 2019, that had doubled to 1 in 14: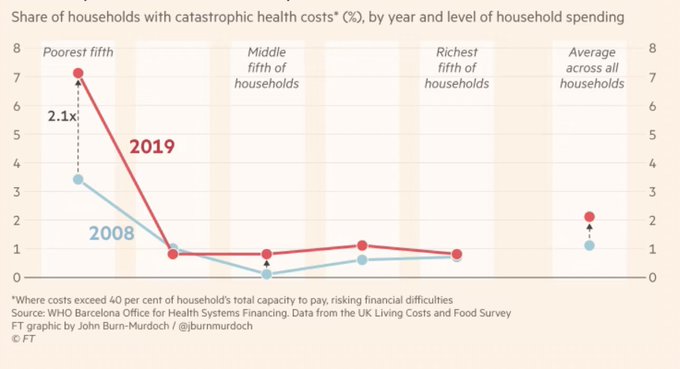 Inequality has risen again. The gap between the middle and wealthiest 10% has increased by £44,000 mid-crisis (on top of a £350,000 increase in the pre-crisis decade):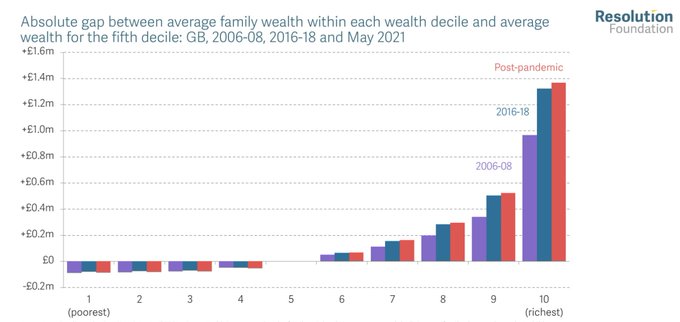 Bus Culture
Follow M.A. Jones @technopopulist full thread here.
Historians in the future may be confused by the continual references to buses in this period.
But what we are left with is a Prime Minister who is high on rhetoric and low on empathy. It's like living through the fag-end of the Tory party and the dregs of late-capitalism. The local elections won't give anyone a 'bloody nose' or anything like it. This is a broken society that needs rebuilt, not patronised with energy saving tips or a 'protest vote' or even a media moment.
On every index looked at Britain isn't just doing badly, it's in deep crisis and pushing people to new extremes. I recognise the push-back from communities saying "we've been in crisis for years/ever". But the question for the British state is can it somehow survive this real-life experience for so  many millions of people?
When  is it Elsie's "finest hour"?