Protocol
"Yes, I agreed it (NI protocol), I hoped and believed our friends (the EU) would not necessarily want to apply it." – Boris Johnson
It's suffocating to have to live through this. There isn't a visible set of policies or ideas you can contest because it is all just a contrived shit-show of orchestrated chaos. If we're bored and exhausted by the constant flow of lies and distortion that spews out of the Prime Minister's mouth it is also mesmerising.
Future historians will look back at this period (from 1990 – today) and wonder how a tiny faction of the Conservative Party (literally classmates) and a tiny faction of the Northern Irish population, held four nations to ransom and oversaw social chaos. We should wonder too.
Meanwhile at a meeting of the Treasury select committee Andrew Bailey, the governor of the Bank of England, and deputy governor Dave Ramsden, gave evidence.
Bailey's account was astonishing.
At least 80% of the underlying causes of inflation he has no control over at all, he said.
He could only sit back and let the rise in energy prices continue, he said.
"I don't want to panic you," but there would soon be a food crisis, he said.
There was nothing he could do about any of it.
Bailey blamed the war in Ukraine for the highest inflation in the UK for three decades, and warned that "apocalyptic" food prices caused by Russia's invasion could have a disastrous impact on the world's poor, before repeating his call for workers to "reflect carefully" about taking a pay rise amid concerns it could fuel inflation. He let slip that he too had taken a "pay freeze" (though admittedly on a salary of £575,000).
Staring at a coming disaster our glorious leaders go in front of parliamentary committees and just hold their hands-up and say there is nothing they can do at all. Faced with people's actual hunger and cold and poverty, our leaders response is just to shrug.
Actually it's far worse than that.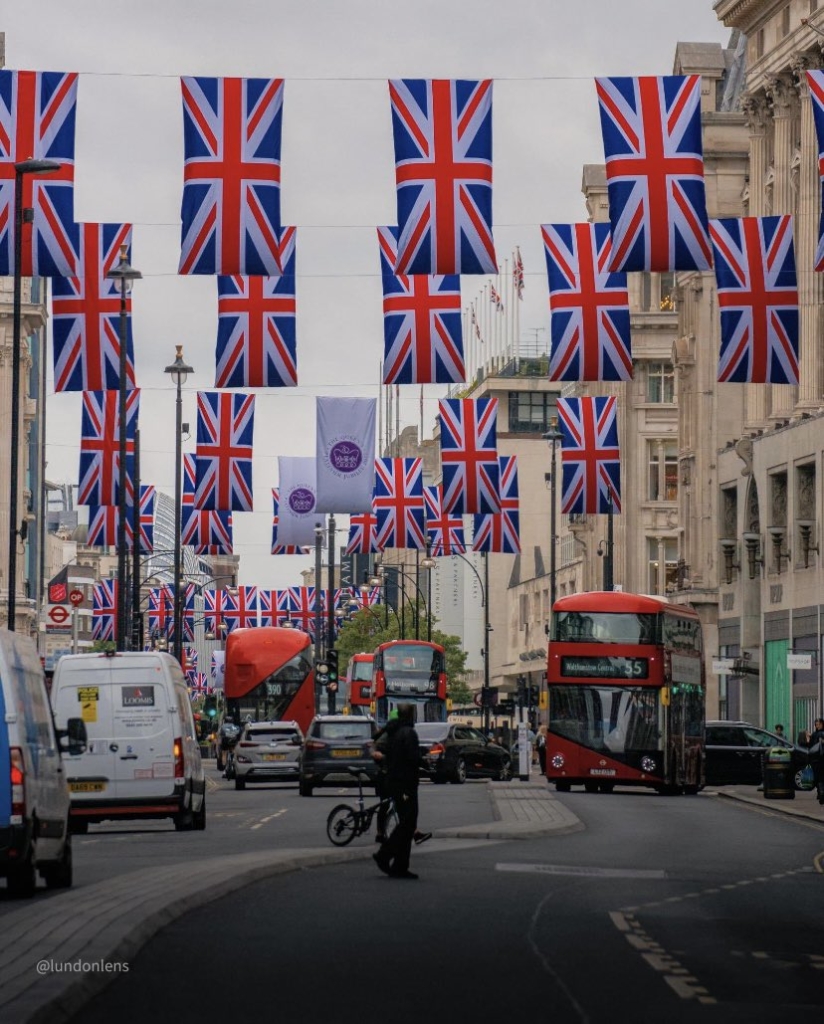 Concentrating Minds
The government's response to this is a mirror of Bailey's complete intransigence, and, while the sort of disgraceful comments by Rachel Maclean create shocks they are coming – and will continue to come – thick and fast from the Conservatives. They will continue with bromides about foodbanks, budgeting and a cascade of contemptuous comments about people living in poverty.
Good Morning Britain asks plaintively: "Should you work harder to get by? Journalist Sophie Corcoran asks what is wrong with giving people the option of working longer hours." The ubiquitous Corcoran is just the latest invention of an ideological surround-sound of vacuous culture war media.
As Frances Ryan, author of Crippled: Austerity and the Demonisation of Disabled People puts it: "It would be easy to dismiss such comments as thoughtless anger-bait, but they serve a political purpose. Discrediting food banks or casting work as an easy route out of poverty suggest that hardship isn't down to low wages, benefit cuts, high energy prices or unaffordable housing, but rather that working-class people are too stupid to budget properly or too lazy to look for a better job.
This reduces the fact of millions of people going hungry and cold in this country to a few families who can't cook. Fundamentally, such remarks attempt to shift responsibility from the government and place it firmly on the individual. If a single mum is wasting her universal credit, why should ministers increase benefits in line with inflation? Tory MPs are playing their get-out-of-jail cards, taken from the old deck that if only the poor tried hard enough, they wouldn't be in poverty. Or as right-wing commentator Isabel Oakeshott put it recently: having to survive on low rate benefits "concentrates the mind".
So we have the sort of studied, patient indifference of politicians and bankers as a new deeper wave of poverty washes over society. They can and must do nothing at all. That is an ideological choice. So the outbursts of 'terrible views' that blurt out of politicians aren't a mistake, they aren't an aberration or an embarrassment, they are completely inevitable. They are also the outcome of a long-line of a curated story about class and poverty and they are playing to the crowd.
But this may no longer be tenable in the way that it has been in the past.
Demonising the poor and ridiculing people relies on divide and conquer – the creation of the myths of the "deserving" and "undeserving" poor. But if economic forecasts are right things are going to get much worse very quickly. As millions of people descend into further economic chaos that trick of playing folks against each other will have diminishing returns.
ONS reports UK business investment fell by 0.5% in the first quarter of 2022, despite the corporation tax super-deduction being specifically designed to bring investment forward to 2021-22.

Hard to find a more worrying chart for the future of the UK economy than this 👇 pic.twitter.com/ZANqwShWsK

— Ben Chu (@BenChu_) May 12, 2022

The evidence is everywhere.
A new report out today 'The Price to Play Report', reveals the bleak outlook for grassroots football clubs in Scotland as a result of the deepening cost of living crisis. The report details how 32% of Scottish parents said the cost of living crisis will impact their ability to afford football (for basics like subs and kits), and a further 26% of Scottish parents said they will not be able to afford football in the very near future. 20% of Scottish parents said they are only just able to send their child to football, because they have made sacrifices elsewhere. This might not sound important but it's the sort of basic healthy activities that give people exercise is a vital life-line for family mental-health and socialising.
Elsewhere we're told that soaring food inflation could soon force schools to choose between offering smaller portions at lunchtime and using cheaper ingredients, according to the boss of one of the UK's largest food wholesalers. As someone who has worked on school meals I know we are already starting from a very very low bar of quality and spend, and as food campaigners have been telling us for years, the importance of a school meal to the poorest kids is critical.
Reports all tell the same story. According to the National Institute for Economic & Social Research (NIESR), more than 250,000 households will "slide into destitution" next year, taking the total number in extreme poverty to around 1.2m, unless the government acts to help the poorest families hit by the energy price shock,
They won't.
The research tells us that more than 1.5m households will see the rise in food and energy bills outstrip their disposable income, forcing them to rely on savings or extra borrowing to make up the shortfall, said the thinktank, which blamed welfare spending cuts since the Brexit vote in 2016 for leaving millions of families in a vulnerable financial position.
Yet another report yesterday tells us that 45% of adults in the U.K. have less than £500 in savings. There's nothing to fall-back on. They have created a profoundly unstable society. What has this got to do with the Northern Irish Protocol? What does Britain's social chaos and rapidly deepening poverty have to do with the constitutional crisis in Ireland? Just the lies. Just the constant lies and complete abdication of responsibility.
In a (re) shared moment of 2020 Ed Miliband  berated Johnson and really tore him apart about the shambles of the Northern Irish Protocol. "For the first time in your life it's time to take responsibility for something" he said. Of course he won't – but here is the bitter irony. While political leaders act with complete impunity, the consequences for everyone else are appalling. As the Johnsonian political world descends into farce and a bizarre surreal series of staged performances large sections of society are catapulted into crisis. All of this is presided over by a media class that looks more and more like a oleaginous cult.
The anger-bait and blame-shift that goes on daily needs to be avoided and called out without it consuming us.
The problem for the established order is that they are entering unchartered waters along with the rest of us.
The divide and rule / tabloid class and culture wars may have worked before but it has less leverage when millions more are tipped into the social category that is supposed to be the object of derision. And the Trumpian tactic of 'flooding the zone' with chaos and disinformation might work as you are tossing bait to your mates in the press and manipulating the backbenches of dense Tory functionaries – but it doesn't really work with the EU who live in another world.
Finally we are experiencing the most extreme profiteering from fuel poverty in the history of Britain, and while that is survivable as Britain's enters a summer of climate emergency 'heat waves' – it is un-survivable after that.
Your Dogma Ran over My Korma
This reality often provokes the question: why aren't we rioting in the streets? Or the far less exciting: why isn't Starmer 40 points ahead?
We probably thought that the degeneration of British politics into weird tabloid bile reached its peak the other week with the 'It was really all Angela Rayner's fault' followed by (somehow) 'Beergate is the same (or worse) than Partygate'. It was such a farcical conclusion that it sent Starmer's Heir to Blair Labour Party into a tailspin of terrified paranoia.
Apart from the dressage of sincerity that Keir Starmer's entourage are engaging in – and avoiding the obvious flaw that goading Boris Johnson with the idea of 'principles' is an exercise in futility – both point to a Void Level of meaninglessness. The Labour Left have no credible strategy to cope with their own irrelevance and the Tory Right engage in these escapades with a gay abandon of a political group who simply don't care about anything at all. British politics has a structural problem that all discourse and framing has been long-ago reduced to the level of Channel 5 era Big Brother, a sort of bored ultra-cynical staged moronism.
Meanwhile, other outlets juggle with the historical moment of Sinn Fein's breakthrough victory and the Continuity SNP's annoying success with puerile glee. The ubiquitous Tom Harris foams and froths that: "In embracing Sinn Féin, Nicola Sturgeon has shown her true colours. She calls herself a 'civic nationalist'. But there is nothing civic about Sinn Féin's brand of politics…"
For some Sturgeon is a Fifth Column Secret Republican, for others, she is a deep mole at the very heart of a vast conspiracy (Abla/Murray etc etc). Clearly these things can't all be true, but this doesn't matter, we are in post-truth, post (ish) Brexit mania in which the Tories are Untouchable, and Labour are Unelectable.
Up in fair Scotia the (presented) polls veer from pro-indy hysteria (55!%) to "nobody is interested!".
There are of course structural problems in Scotland/Britain about the SNP gaining momentum and breakthrough too. This adds to the overwhelming feeling of stasis that pervades everything.
To say that all of this experience is depressing or that 'standards in public life have been eroded' is to miss the point and engage with a level of banality that is beyond expression and beyond cliche.
To discuss whether Angela Rayner uncrossed her legs (phoar!) or whether 'Sir Keir' had a curry is just to descend into the vortex of imbecility you are presented with. But if this used to be the territory of the red-tops and Freddie Star, it's now pounced on by the rLeft as a sort of replacement for serious politics.
Just the latest cynical Brexit stunt. Nearly 6 years on and still Tories & DUP can't bring them to be honest about the realities of Brexit, geography & consent. pic.twitter.com/NtFrarntya

— Claire Hanna (@ClaireHanna) May 17, 2022
But among this torpor there is hope. The British government are suppressing democracy in Scotland and ignoring elections in Ireland. People's patience has run out. Shutting down all of the avenues for democratic expression might have seemed like a good idea, but it really isn't. As Vice-President Maroš Šefčovič statement following today's announcement by the UK Foreign Secretary (Liz Truss!) said: "Unilateral actions contradicting an international agreement are not acceptable."
The 'party of law and order' is the party of misrule illegality and lies.
None of this is defensible. For those who have supported the Union in the past it is time to observe this unravelling social and constitutional disaster and wake up to the reality of the state they demand we claim allegiance to.