Boris Johnson and Nicola Sturgeon: The limitations of mainstream politics and leadership
Gerry Hassan assesses the state of the nation (s) and the broken politics of the moment.
UK government and politics are not in a good place. They have been traduced and trashed in ways once unimaginable. Boris Johnson has presided over an administration that is, from top to bottom, almost unbelievably incompetent, and worse. It lies naturally and serially, scorning the law and due process, and is, in effect, vandalising government, the civil service and public standards.
However, fifteen years of SNP rule in Scotland have not left us in a good place either. All across society and public life there are questions about government, its competence and issues of judgement and accountability – from ferries to trains, to education, hospitals, police and local government.
This current state of affairs across Scotland and the UK seems some kind of milestone. Westminster and Whitehall have become broken, discredited institutions whose commitment to public service and decency have been lost along the way, for all the undoubtedly decent civil servants still trying to meet high standards.
Boris Johnson's shoddy, careless leadership is part of this story, but it is not the whole story. He has dramatically diminished the office of Prime Minister and status of the Cabinet, though these have been in long-term decline for decades. This raises huge questions for the UK and Scotland. How do we get out of this mess? How do we put government and leadership back together?
The moral debasement that is Boris Johnson's Premiership and modern Toryism
The crisis of Boris Johnson's Premiership has been much written about and will be more again over the coming days and weeks. But it has to be seen as part of a bigger story, which is not just about Johnson and his shortcomings as a human being and politician. How on earth did the Tory Party come to elect such a person as its leader? The simple answer, in terms of Tory MPs, was electoral desperation.
An additional factor in all of this is the transformation of Toryism and how it does politics. Government has become about saying you are doing things, pretending that you are doing them, rather than actually getting your hands dirty by doing the difficult tasks and business of government.
In many areas, keeping a distance between themselves and actual government works for the populist right. They can use failures of public policy – the £37 billion PPE contracts; the grotesque, indefensible crony capitalism involving their close pals – to discredit the very idea of government and decent public standards. They can use it as an excuse to outsource and further corporatise public services, cynically undermining belief in government as a force for good, which creates in voters a sense of fatalism and powerlessness.
UK Government will not return to some kind of 'normal service' post-Johnson. Rather the forces within Toryism – the obsession with Europe; the hostility to immigration combined with xenophobia and racism; the weaponising of so called 'culture wars'; the accruing of powers within the UK to central government, while increasingly riding roughshod over the rule of law and due process, are now deeply embedded within the party. All of this while waxing lyrical about a mythical idea of Britain – a superpower in tech and soft power, leading the world as Tory ministers claim on Ukraine. Post-Johnson, the Tories will still be defined by such a heady cocktail of bigotry and posturing.
The notion of a Labour Government riding to the rescue, putting back together the broken government and public services of the UK, is unfortunately not as available as it was in previous times. A major constraint is that Labour need to win 120-130 seats to have an overall majority of one seat; and the reality is that even a majority Labour Government with a slender majority would not have the room and political capital to effect major change.  If the Tories are defeated, a much more likely scenario is one in which a minority Labour Government, with all the instabilities that entails, refuses to make common cause with the SNP, just as they refuse to enter into any pre-election 'progressive alliance' against the Tories.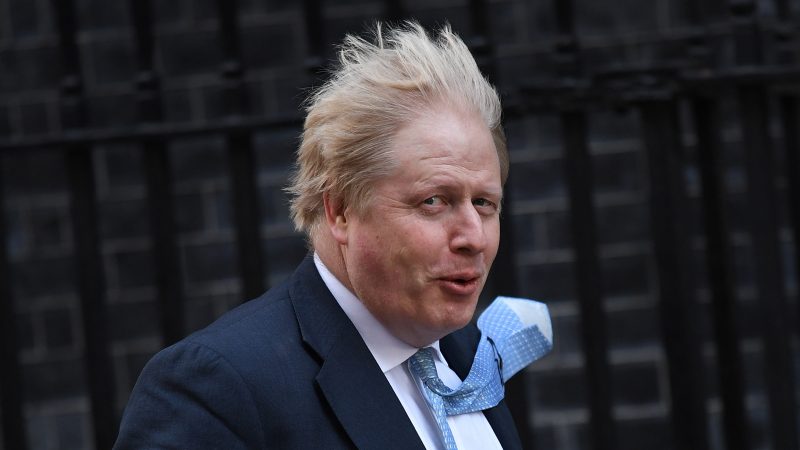 The state of Scottish politics after the SNP's fifteen years in office
In Scotland, government and public life is not in the degenerate state it is in Westminster and Whitehall. Yet the fact that Scotland has not fallen as far and markedly as the UK has, is not cause for celebration. Indeed it is the wrong measurement, allowing for complacency and even in places self-congratulation.
After fifteen years in office, the SNP under Nicola Sturgeon seems to be bereft of political strategy, feel and purpose. The Daily Telegraph's Tim Stanley might describe the SNP as 'a left-wing nationalist government' but no one who knows and follows Scottish politics would misrepresent the SNP and its inherent centrism in such terms.
Sturgeon is now the longest serving First Minister in the two decades of devolution: 7 years and 186 days when she surpasses her predecessor Alex Salmond today. She has many qualities – she is an able, gifted public communicator who can talk in a connected, concerned human way about issues of government. She is a proven manager and administrator who, unlike Johnson and the Tories, clearly cares and is passionate about government and public services. And she is still, seven and a half years into her time in office, relatively popular – surprisingly popular, in fact, given the record of her government.
But it has been obvious for a long time that Sturgeon, for all her qualities, is not really a leader. A leader sets a direction and has a strategy; it is clear that Sturgeon has neither in terms of her domestic agenda or on the subject of independence. Instead, she is drawn to micro-management and command and control from the political centre, which has increasingly degenerated into firefighting and the erosion of political antennae at the heart of the Scottish Government.
There has been a conspicuous lack of delegation and trusting others, even including SNP Cabinet ministers and senior members. She has failed in her seven years at the top to build a collective team around her who could support her and act as soundboards to keep her from being isolated. She is really an administrator, someone whose qualities rose to the fore in the COVID pandemic, and who as a technocrat and manager would have been ideally suited to the era pre-Scottish Parliament when the country was run by such people.
The limits of mainstream politics from Toryism to hollowed out social democracy
Of course, in many ways the differences between Boris Johnson and Nicola Sturgeon could hardly be wider. They have little in common as politicians in their priorities and styles as leaders. But they do share some commonalities governing in an age of anti-politics and anti-government.
The first is that the clocks are now ticking on both of their periods in office. Whatever the Tory reaction to the Sue Gray report on serial lawbreaking in Downing Street in the immediate and how the Tory mood evolves if they face significant by-election losses in Wakefield and Tiverton and Honiton, Boris Johnson's days as Prime Minister are now clearly numbered. In very different circumstances Nicola Sturgeon becoming the longest serving First Minister begins the countdown to her end days, with it being increasingly apparent that she will not serve a full term and stand again in 2026 – taking it as a given there will not be an independence referendum in 2023.
The second is that from opposite directions neither has managed to reinvent government or find a credo for the state and public services. With Johnson this is because he does not have the character or discipline to do the hard work and focus, and instead has 'governed' in a haphazard way with a catch-all kind of administration, while at times giving raw meat to the hard right in the party and media.
Sturgeon's shortcomings are more complex. Partly it is the nature of the SNP's thin commitment to social democracy; partly it is the desire to keep together the party's 'Big Tent', which means it has to straddle the centre ground and not take distinct, bold positions; partly it is the absence of any serious electoral challenge to the SNP (so far) which encourages an air of complacency. But part of it has to come down to Sturgeon's style as a leader – which has been to avoid strategy, long-term direction, making priorities or being explicit about tough choices – and this is, crucially, true about government and independence.
Historian Tom Devine assessment is that Sturgeon's reign has failed to reduce the 'continuous blight' of poverty, increasing social inequality and challenges in education. James Mitchell of Edinburgh University thinks that the Sturgeon years will be remembered as: 'A series of avoidable policy failures, over-hyped promises and lack of focus on the everyday concerns of most Scots.'
Johnson and Sturgeon will, in retrospect and in different ways, be seen as transitional leaders who did not face up to the big issues of the day. Johnson will leave UK government, public life and standards in a sad, sorry state, the repair and renovation of which may prove to be beyond the wit of future leaders and governments, irrespective of their political colour.
Sturgeon's legacy and the world after her period in office is more difficult to gauge. Some of it will depend on the nature of her exit from government. But it is clear that she will leave office with the Scottish Government, SNP and society, having deliberately postponed the big debates and choices which face Scotland – from public services to independence and our collective future.
If we are to get out of the mess that we are in and put government and public services back together, in Scotland and in the UK, we are going to have to ask some difficult questions. It is fairly clear that shambolic populist Toryism is ill-suited to address the big issues, but so is the SNP's uber-cautious incremental centrism – which, while not being morally repulsive and venal like Toryism – is about postponing and ducking the topics we need to confront.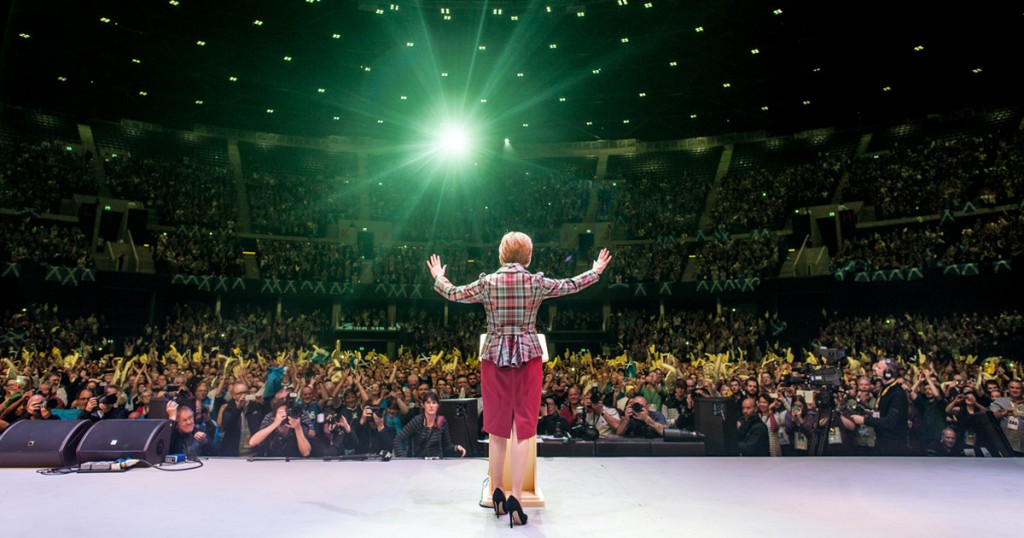 We live in a world of disruption, dislocation and constant change. Politics in Scotland and the UK has proven unable to properly deal with this. Post-Johnson and post-Sturgeon, politics is going to have to map out a terrain after both traditional Toryism and the SNP's tepid, apologetic social democracy. We should start thinking about the parameters of the centre-left politics now: addressing runaway capitalism, corporate capture and climate change, along with how we reinvent government, public services and democracy.
Looking back on recent years, it is now incontrovertible that the leaderships of Boris Johnson and Nicola Sturgeon – two people and politicians different in so many ways but both starting with significant popularity and as proven election winners – have shown the limitations and inadequacies of what today passes for mainstream politics.
UK politics, government and democracy are irredeemably broken, but Scottish politics has no room for self-congratulation and has to look candidly at itself, and do much better. That only starts with an honesty about the inadequate nature of the politics which claims to govern us and represent us both here in Scotland and the UK.

Help to support independent Scottish journalism by subscribing or donating today.