Tired of the Fringe
In an opinion piece written in March 2022 Shona McCarthy the chief executive of the Fringe Society boldly claimed "we are working to make Edinburgh Fringe the best version of itself". The March article also links to the largest survey of Fringe workers ever undertaken. McCarthy highlights how 90% of workers would like to work at the festivals again, and yet neglects to tell us that 54% of workers were earning less than minimum wage, 36% of workers were not paid for any over time and 48% of workers were working above the legal maximum number of hours a week. Shockingly 12% of workers reported experiencing poor working conditions or discrimination, and a further 9% reported they had seen poor working practices and not experienced it themselves. If we scale those numbers and statistics up to the 6000 workers who support the festivals every year, that's 3240 people earning less than minimum wage and it's 720 experiencing discrimination. Those numbers are mind boggling to me.
And yet, just days after McCarthy wrote that change was coming to the festival she also claimed bad working practices only occurred in small pockets.
Since the initial articles, we have seen this very same society advertise for jobs using set fees, meaning employees are guaranteed to earn less than a minimum wage during the festival period. This itself is an illegal practice, HMRC makes clear guidelines as to when it is or isn't appropriate to use set fees, and why hourly rates are important. The Society itself claims to be a real living wage employer, whilst demonstrating it clearly does not understand what that means.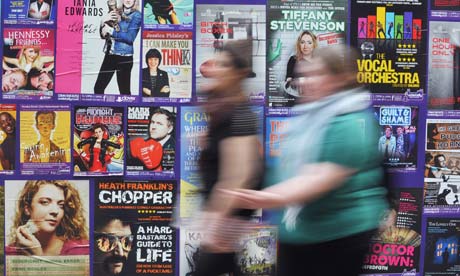 The Scottish Government issued The Fringe Society with over £1.2mil to distribute to venues, and were confident these venues would have fair work embedded within them. However, these same venues are using identical illegal hiring practices to the Fringe Society. The Pleasance, Assembly, ZOO and Gilded Balloon all, at time of writing, have positions advertised based on set fees. 
I am tired. The sector leaders who are supposed to be steering us out of a pandemic which has compounded socio-economic deprivation, impacting those lowest earners in the arts the most, are lying to us. We are being told that good practice is happening, whilst time and time again venues and organisations are demonstrating otherwise. The Fringe Society distributing government funds, taxpayers money, is itself using bad working practices and showing a lack of knowledge on how to support low earners. It is notable that the research data gathered by the Fringe Society is dated in 2017, 5 years have passed since then and McCarthy is claiming that now is the first time the society has engaged with widespread discussions. The society has had half a decade to tackle the issues highlighted within their own research. Poor working practices have been left to stagnate in that time. 
The impacts of poor working practices are felt most by those of us from marginalised backgrounds. Low income intersects with LGBTQIA+, BIPOC+, people with disabilities, those with caring responsibilities, women and marginalised genders and of course those from working class backgrounds. It's notable that the society launched a Working Class Producers Mentorship recently. It does not offer producers wanting to bring projects to the festivals with the money to do so, rather just £250 accommodation and travel money, £50 stipend for 3 days at the festivals and a year-long programme of support sessions including goal setting, marketing and finding accommodation. Working Class people, and those from low incomes in the arts know that the thing we need most isn't training, it's money. Folk from more privileged backgrounds can just afford to bring work to the festivals, not because they are better at setting goals, or marketing or finding accommodation, but because they have the cash to do so. Shockingly, the whole scheme is costing the society just £2000, that's equal to less than a week's wages of the chief executive.  
This is not the radical change needed to make the festival a more equitable place, it is tokenistic.
What I find most upsetting, is the appointment of Benny Higgins as chair of the Fringe Society. A millionaire who profits from private land ownership. Higgins manages the Duke of Buccleuch's land, of which they recently sold back around 8 square miles to residents in Langholm, for a whopping £3.8 million. With a further 375 square miles under his belt, Higgins is managing land that rightfully belongs to communities in Scotland, at the worth of over £200 million. A socially just Scotland cannot happen without collapsing the private land ownership which negatively impacts working class Scottish people the most. Furthermore, the Duke's land ownership has been linked to tax havens  meaning the money Higgins makes from private land, won't even go towards supporting citizens here in Scotland. The system is rigged. And this is the man who was chosen by The Fringe Society to sit as their chair and lead their organisation. It is no wonder that they have no idea about the kind of support and strategies needed to support working class creatives with Benny Higgins at their helm.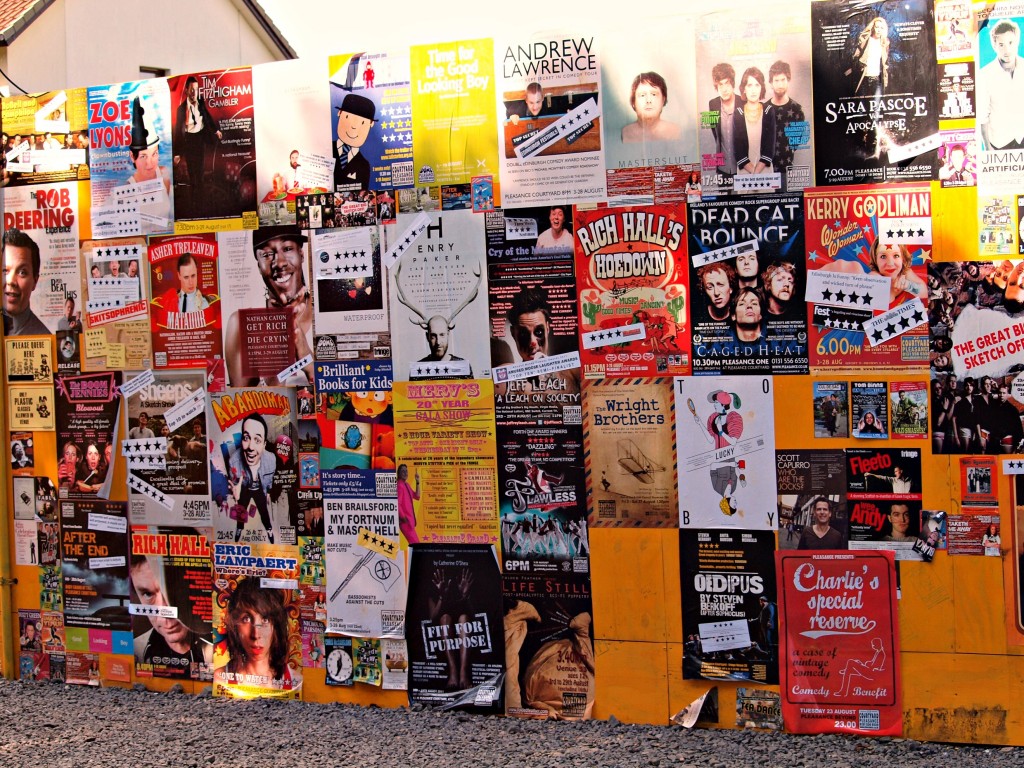 I love the festivals; I love living in a city that explodes with theatre and dance and music and comedy every year. But I don't love a festival built on the backs of low paid staff. If, as the society's own research suggests, 54% of workers were earning less than minimum wage and 48% working illegal hours, that's anywhere between half a million and 3 million pounds, owed to staff working at the fringe every year. I would urge anyone who has worked during the festival and not been paid an adequate salary, to report this to HMRC who can request the compensation you are owed. 
I don't necessarily have a solution. But I also know that the society doesn't have one too. I would suggest, instead, that they step aside and stop claiming to be able to enact positive change. They're taking up vital space at the table which should be filled with artists, communities, creatives, and cultural workers. We need our own society, one which genuinely engages with the complex intersectional nature of the arts and supports those most vulnerable and financially fragile the most. We need a fringe union, by the workers for the workers. We need a change. 

Help to support independent Scottish journalism by subscribing or donating today.