Cosplay Tories in Housing Debacle
The disinterred remnants of truly terrible social policy was this week re-presented by the Conservative government. Trying valiantly to climb out of the deep hole they've dug for themselves – the Thatcherite re-treads are busy casting about for anything that looks like a policy that can be flung out to distract the world from their rolling catastrophe. This week the Tories decided to make the already dire housing situation worse with a fantastically bad suggestion, that people on receipt of benefits to put them towards a mortgage, a regurgitation of Thatcher's famous Right to Buy policy.
Maggie's Right to buy created the notion of a ​'property owning democracy' in British political thought and brought Thatcher into power in 1979 through a mass of working-class votes. It was both very popular and famously disastrous draining local authorities of housing stock and setting up millions of people to default on mortgages.
[I realise this is an England-only policy]
While this is red-meat to the tory faithful NEF points out: "the sales of council homes have not been accompanied by investment to replace the social homes lost to right to buy. Rather, investment in new social housing has been consistently slashed since the 1980s, with government investment instead going to paying the housing benefit bill. In addition, right to buy actually disincentivises the building of new social homes. Why would councils pay to build homes, only to sell them at a discount, lose income from future rental payments and not receive the full sale receipt?"
"When homes are sold at a discount under right to buy, this represents a loss to public finances – an estimated £75bn over the lifetime of the policy since 1980. Extending the policy to housing associations will only extend this disincentive to more providers of social housing, slowing social housebuilding when it needs to be sped up. It is estimated that the government may have to compensate housing associations by £14.6bn in a decade if the policy is extended."
Also, and crucially Simon Hill adds: "the right to buy has added to the declining perception of social housing, furthering stigma. Inherent in the policy is the idea that homeownership is a superior tenure, and that social housing should act as a stepping stone to the aspirational homeownership. With social housing in such short supply, it has become a tenure for the very poorest, as only the wealthiest social tenants can make use of right to buy."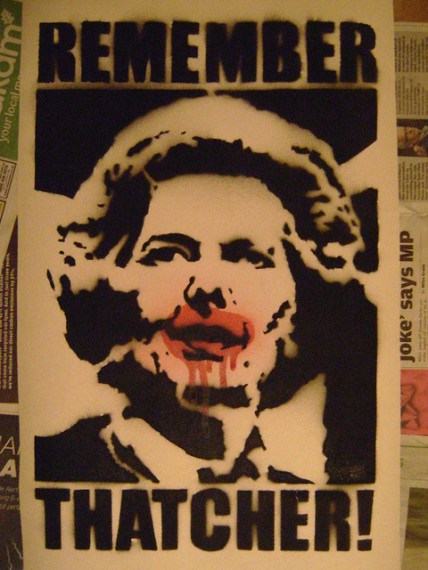 On the continent this stigma simply doesn't exist and gives room for large-scale municipal housing, district heating and a massive affordable rental sector. As always, Britain is the exception and it's an entirely ideological construct.
The idea is that people who are already struggling with the 'cost if loving crisis' will have the opportunity to buy their own house. It's crazy when you actually write it down.
Blundering on Boris announced that to help renters save for a deposit, he would sell more rented homes, so there would be fewer of them, which will make rents cost more, making it harder to save. Got it? Johnson called this a "housing revolution" The New Economics Foundation called it "totally detached from reality".  Shelter called it "baffling, unworkable and dangerous"
For a scheme as batshit as this there is only one women for the job …
"Has anyone on benefits come to you and said 'I really want a mortgage'?"

Eddie Mair grills Work and Pensions Secretary Thérèse Coffey over the plan to allow people to use housing benefit to pay for mortgages.@eddiemair | @theresecoffey pic.twitter.com/Ka4cll5Fp0

— LBC (@LBC) June 9, 2022
The policy stems from a pathological obsession with 'ownership' and an inability to change the housing market by creating affordable houses, intervening in rents and controlling exploitative landlords. This is largely because the political class is the landlord class, the political elite is a property owning class.
The real irony here – as Johnson tries to revive a Thatcherite populism is that Maggie's 'right to buy' policy was such a disaster it drained local authorities of income and housing stock while diverting money to the treasury. Inadvertently the policy was the cause of homelessness and the root of the current housing crisis. You couldn't make this up.

Help to support independent Scottish journalism by subscribing or donating today.