The Scottish Greens in Government
What happens when a party labelled 'anti-monarchy, anti-wealth eco-zealot Marxists' join the government?
If you were to believe a
recent blog by two Labour members for the Tribune
, the Scottish Greens have transformed overnight from Scotland's most radical parliamentary party into a weak-willed outfit of unambitious neoliberals. If that were actually true, it would come as some surprise to our members and voters, never mind the SNP and our opponents in Parliament.
That being said, despite some inaccuracies and misunderstandings, theirs is probably the best Left critique yet written of our first nine months in government. I'm grateful to Coll and Finn for the healthy challenge they've provided and to Bella Caledonia for the chance to respond.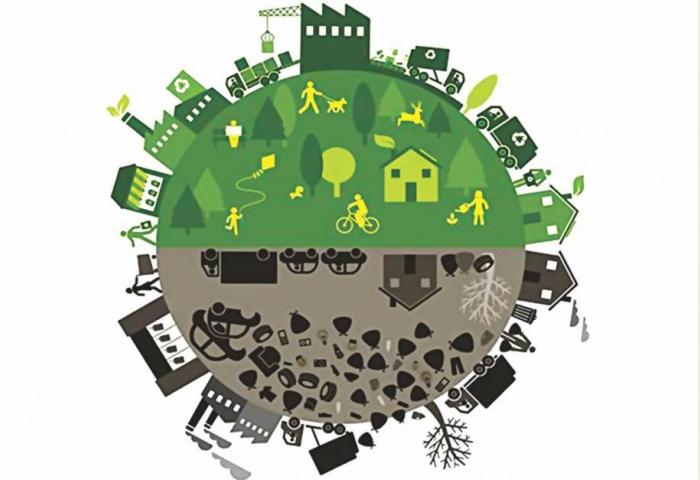 Government moves slowly, but, in the nine months since the Greens joined Scotland's, we can point to any of a number of examples of policies which are resulting in tangible improvements for people and planet.
One of the first, delivered while our co-leaders were still getting their feet under the ministerial desks, was a new requirement that any business bidding for a government procurement contract pay at least the Real Living Wage. You could say such a condition is so obvious and reasonable that it should have been done years ago – and you would be right. That doesn't change the reality that it has only happened as a result of the agreement I co-authored and our presence in government.
The outcome will be that thousands of low-paid workers' will see their wages  boosted. This clearly doesn't go far enough – everyone in Scotland should be paid at least the Real Living Wage. But for as long as wage rates remain reserved to Westminster, this is where we can make progress.
Similar wage conditions for all public sector grants and a wider conditionality package around fair work and climate action are also now in the works.
Our most recognisable Green achievement, free bus travel for everyone under 22, has been genuinely transformative for many young people. As the cost of living crisis deepens, it is allowing  families across the country to save thousands of pounds a year. This is where climate justice and social justice come together.
The rollout of the scheme has come in for some criticism though, and I'll be the first to admit that it hasn't been nearly as smooth or accessible as it should have been. Uptake was always going to depend on local councils signing up their young people en-masse but this has been inconsistent, and the online application form was far too onerous for many. In addition, the planned publicity blitz to coincide with the launch in January was shelved due to the omicron wave of covid.
Those processes have been systematically improved in recent months and nearly four hundred thousand young people now have access to free bus travel. Again, this would not have happened without Greens working to ensure that it did.
That constant troubleshooting and refinement doesn't make headlines in the same way that failure does, but that's the reality of government. I know better than most that being in opposition gives you the luxury of constantly campaigning in poetry whilst your adversaries in power have to plod along governing in prose.
Now it's our turn to do the plodding. It won't always go perfectly and it often won't look very exciting but that doesn't change the reality that, thanks to the Scottish Greens, hundreds of thousands of young people have a card in their pockets which makes their lives tangibly better. One care-experienced young person told us that it had 'opened up the world' to them. That is what eco-socialism looks like in practice.
The greatest barrier to the kind of radical structural change the Scottish Greens want to see isn't the SNP, the civil service or any lack of will on our part – it's devolution itself.
The proposed National Energy Company presents the clearest recent example of the deradicalizing nature of the devolved settlement. A state-owned company generating clean renewable energy and providing it at cost to households is exactly what we need right now. It's not some ideological commitment to the free market which is preventing the Scottish Government doing this, but rather the tedious reality of being a national government without capital borrowing powers.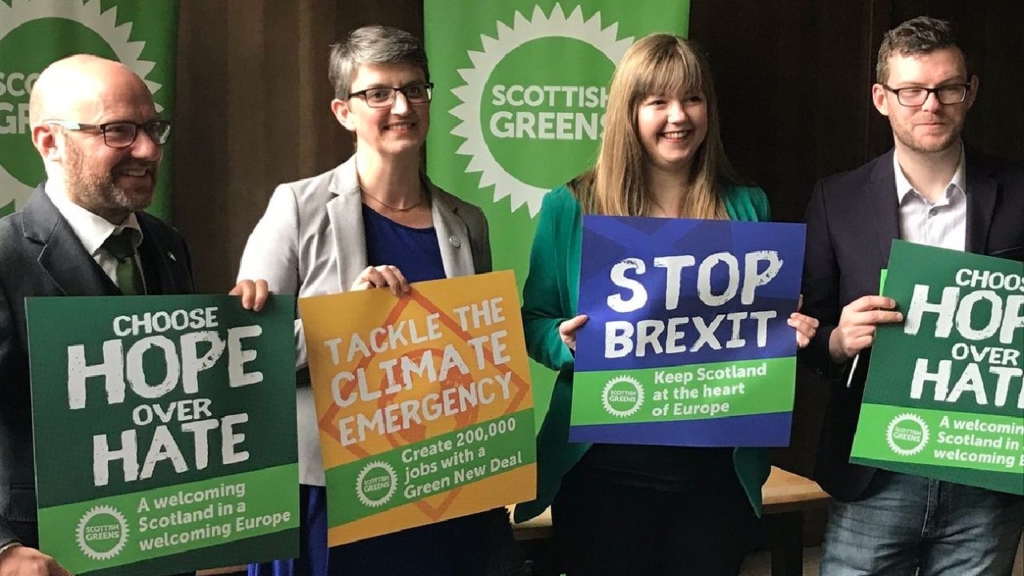 To buy or build the infrastructure required to generate electricity at anything approaching a meaningful scale would cost billions. With Scotland's modest capital spending budget already being cut by Westminster, and the pressing need to deploy it in other areas such as the construction of affordable housing, that just isn't an option.
So what about a retail company to compete with the private providers?
That would leave the Scottish Government buying energy from the companies who generate it and then either selling it to consumers at the same outrageous price as other providers or using its own revenue budget to cut the price. In effect, this would be a roundabout and inefficient way of creating a new social security benefit. It would cost hundreds of millions of pounds a year, also well beyond the capacity of the already overcommitted Scottish budget.
Parliamentary games designed to accuse us of voting against our own policy might generate headlines for a day or two, but whilst politics seems to be exactly that to Scottish Labour, just a game, the Greens are actually delivering essential relief for families from within government.
The Scottish Child Payment is being doubled to £20 and then raised again to £25, the Tories' cruel benefits cap is being mitigated, we're capping the cost of school uniforms, raising wages through the Living Wage conditions already mentioned and introducing the four day working week in the public sector with no loss of pay. And that's far from an exhaustive list.
The Scottish Green Party is anti-capitalist, committed to the replacement of this ruinous economic system with a model of eco-socialism which puts people and planet first, not profit. We're also smart enough to know that while Holyrood can do great things right now, it is only with the full powers of independence that our Parliament will have the potential to become the source of genuinely revolutionary change.
Last summer we could have maintained our ideological purity but at a cost to the people who urgently needed our help. We could have settled for the comfortable role of opposition, but instead we seized the historic opportunity to move a centrist government firmly to the left, albeit within the frustrating confines of the devolved settlement.
It is clear that left wing voters in Scotland agree with us. Our recent polling and electoral success is evidence enough, but even if it had proven otherwise, I wouldn't have regretted it. The Left has a moral obligation not just to fight for people and planet at every opportunity but to actually win. As Podemos founder Pablo Iglesias says, radical politics will be judged by the public just like all the others, by its results.

Help to support independent Scottish journalism by subscribing or donating today.