Should the people of Scotland become completely self-governing?
The alternative question at the referendum should be: "Should the people of Scotland become completely self-governing?"
Here's why:
I feel very disappointed by Nicola's handling of the referendum bid. I seems to me that she and the SNP leadership are behaving in a way that is a mirror image of what is to be expected from the British State. It is a failure of the imagination and of courage. What will happen now is a tediously long-drawn-out process of eventually discovering how the legal and state establishments in both Scotland and England make of her request.
At very best, the outcome will be a re-run of the 2014 ding-dong battle between the YES campaign and the NO campaign, with various prestigious actors wheeled out say their bit and influence the outcome. Supposing this time YES gets 51% and NO gets 49 %, are we to think that that will be democracy in action? I don't. Are we to think this will resolve the matter? I don't. It means that things will go on exactly as before, with the bigwigs of the Scottish and British parliaments continuing to be the main actors on the stage, still governing the ever-more-centralised Scotland as before. That is not self-government. That is the status quo ante.
It is not democracy at all, in any significant way. It is another round of elective dictatorship. We the people are still the impotent audience.
We now know much more about ancient Athenian democracy than we did in 2014. See for example Robert Garland's Athenian Democracy (2018) and Brill's Companion to the Reception of Athenian Democracy from the Late Middle Ages to the Contemporary Era (2021, edited by Dino Piovan and Giovanni Giorgini).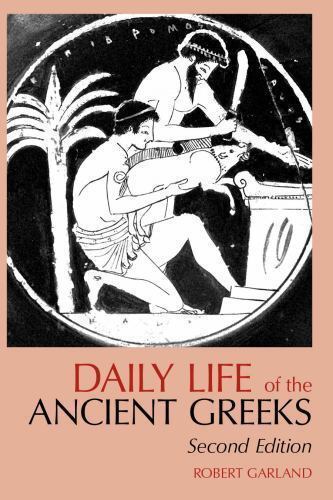 In Scotland, and also in Britain, the referendum is simply a method whereby a dominant elite in a country attempts to get the population to go for a broad grain outcome they (the elite) want. It bears no significant resemblance to reorienting the way a people and a country are structured and what democratic power ordinary people have.
A referendum is simply a two-sided punch-up like a boxing match or Rangers v Celtic at the New Year. Divisive and unproductive, leading to piss-ups and violent assaults.
If the SNP leadership were really serious about democracy, they would ask the whole people what they really think and feel about a core set of dimensions and along a number of key vectors. They would combine a referendum question (reworded as I have suggested) with a serious investigation of popular opinion. In Scotland right now, they would invite each one of us to:
Rethink the relationship between direct popular participation, representation and leadership.
Rethink the relationships between women, men and children, getting to the heart of the sex, gender and power questions, not as something to scheme and metaphorically shaft each other about in the corridors of power, but to dialogue about in every family, street and community in Scotland.
Restructure and reorient Scotland's government structure geographically. Why on earth have the SNP failed to abolish and replace the structures imposed over the last 50 years by the big is beautiful brigade? Why on earth do we still have Highland Region, Dumfries and Galloway? Wy do we still have Edinburgh and Glasgow burgeoning up and out? Big is NOT beautiful. The real purpose of these structures is to keep the population pinned down in front of their TV sets.
Let's rethink and restructure the ownership and management of the Scottish landscape as if people and organic life actually mattered in the long term.
Let's ask ourselves: do we really like the the unitary, highly centralised British state and can we look at how we can change it without installing customs and a border at Berwick.
What do we – each and all – actually think about the continuing farce, the medieval pageant and rip-off called monarchy, and the continuation of feudalism in the forms of inherited land, wealth and titles?
Let us ask ourselves what we actually feel about a schooling and higher education system based on ruthless competition for unequal rewards , and now also on exploitation of students from across the globe.
Let's ask ourselves what we as people actually think about work and unjust income differentials and the lack of resourcing for lifelong learning.
Let's ask ourselves about what kind society, and country, and ecology we want to create, and how long we think we might need to reorient and restructure it along sensibly agreed lines.
By rethinking the referendum along these lines, we the Scottish people might actually begin to take responsibility for our own self-government as communities and persons-in-relation, rather than allow ourselves to be treated as isolated individuals on a downward spiral.
Nicola, I have always liked and admired you as a well-grounded person who believes in social justice. But I am beginning to feel right now that you are behaving more like Alex Salmond or Boris Johnston. Is this the way you want your period of stewardship to close? I urge you to rethink the referendum proposals. Downgrade the independence theme and go for full self-government. Involve the people directly, and listen respectfully to their views. With women in the lead and good cooperative relationships with the people of the other countries of Britain and Ireland north and south. And our friends in the European Union and in northern and Eastern Europe. You can do it!