Searching for the Young Soul Punk Rebel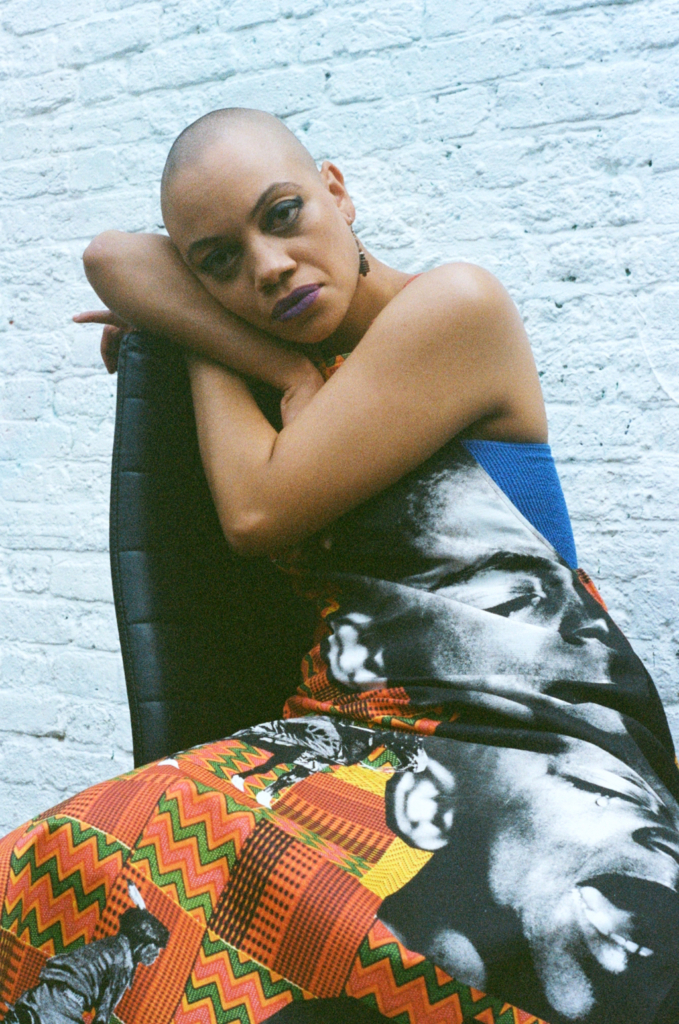 Iklan's new record Album Number Two is the righteous inheritor of a mantle so badass it's hard to figure their continued modest profile. The collective's jagged electronic soul is prima facie evidence for the continued superiority of The Specials' fusion of punk and ska, the Jimi Hendrix Experience's atom smash of acid rock and free jazz and Sly and the Family Stone's West Coast milkshake of psychedelia and funk over more vanilla contemporaries. It's like Funkadelic versus Earth, Wind and Fire if George Clinton were white. Massive Attack versus Sneaker Pimps.
Soul Punk is the label and production team behind Iklan as well as the incendiary solo records of their vocalist Law Holt, and also launched the careers of both the Mercury Prize-winning Young Fathers and Scottish Album of the Year-shortlisted Callum Easter as producer and manager. The label is headed up by producer and Iklan mainman Tim London, previously best known for Soho's rave earworm Hippychick. Yet chart success has so far eluded his new project. While other modern black music occupying a similarly leftfield such as Sault has critics drooling with mouth-watering superlatives, Soul Punk's eponymous tendencies are forced to subsist on much leaner fare. Despite Sault's gimmicky anonymity, their heavy rep as producers and artists in their own right has a clear parallel with London and Soul Punk, as a UK versh at least.
And herein lies an uncomfortable irony. While Iklan's spiky trip-hop lyricism rails against endemic racism rooted in bitter personal experience, their square peg has none of the round hole street cred of a Sault or Soul-II-Soul so beloved of commercial pundits. Too black to trespass on post-punk's virginal whiteness or not black enough for UK dubstep or grime? Take your pick. Prejudice's corrosive censorship can take many shapes. And so now we have a moment to reconsider. Indeed, the set's almost perfunctory title suggests a weary resignation at a world that has so far failed to run the slide rule over a musical equation whose solution is the new Wild Bunch multiplied by On U Sound.
"Everything is wrong about Iklan – the age ranges, the way the music challenges, our multicultural make-up with the noise we make. But that's what I've been dealing with ever since Soho. Young Fathers the same. Law Holt the same. Who gets to say what kind of music you're allowed to make? Selling it is hard though. Journalists do like an easy story," calculates London with some justification.
The record is the soundtrack to a post-apocalypse road movie, a plague pit time capsule for future music fans. Yet it seems the rest of the country is too busy working out who paid for Boris Johnson's wallpaper while the UK as a sovereign entity slides to its inevitable consignment to the dustbin of history. London is an auteur and Album Number Two is nothing less than a Spectoresque inner city symphony for our times: a What's Going On for 21st Century Britain, Goldie's Nineties masterpiece Timeless rewound. 
"Album Number Two was designed before Covid, but recorded through the lockdown. I was determined to make an album that didn't reflect the time. But lyrics snuck in naturally, especially as Lauren (Law Holt) was working the Covid wards as a nurse. We didn't fuck about – the recipe was about reducing everything to hooks followed by hooks. I edited ruthlessly. There's a fair amount of guitar throughout – for years I struggled to get dance heads to love music with non-funky guitar and finally gave up caring. We recorded way too much music, some of which came out on the Freetape release this January gone. The influences here are dancehall beats, electronic pop from Africa – I love Gqom but feel guilty for nicking it, The Four Seasons – minus Frankie, 1966 – the year, and Nineties r'n'b," he explains. 
Add that schizophrenic sonic palette and fluid, almost contrary work ethic to his background in punk bands and love for the sparse invention of early house and techno tracks and you have what London describes as Iklan's quest for a "dark compression."
"Album Number 1 back in 2017 was an experiment in making house music without a kick drum… My aim then was to use a lot of tough ambient sounds to surround the more upbeat tracks. We did this live a couple of times and it works surprisingly well, as long as there is something to look at. It's a strangely calm album, considering the frenetic noise on a lot of tracks. The EMS Synthi is all over it, it sounds like a guitar being killed in a cruel fashion… By the time I've finished, a perfectly danceable, disposable house rhythm has become something to listen to, not built for the dance floor."
Album Number Two quotes from the same subversive yet paradoxical songbook; for every jet-lagged jukebox joint such as Karaoke there's an uplifting ray of redemptive pop gospel such as Come to My Church. Indeed, this kind of stylistic chiaroscuro is often contained within the same song. Certainly most groups would trade their black hearts for a feel good riddim like Ola Ola. Soul Punk could remix its implausibly catchy hook á la Althea & Donna's Uptown Top Ranking say, the resulting single a shoo in for equivalent summer smash gold. But rather than stick with the same safe formula, the album track breaks down into an unhinged digital howl of anguish at love gone bad. As we've already noted, London, and Soul Punk, are about more serious business than just music business. London's early experience with major labels as Soho was the proverbial Hunter S. Thompson money trench but it did buy him the time to experiment with his own deal.
"Hippychick was a big hit in the States so we toured there a fair bit, did telly and the radio stations. Met various people, didn't hang out with them though… Los Angeles is a bucket of smoke," recalls London. "Running a label is almost as thankless as being a manager when you're skint. All the creative production blurs into one – it becomes a sort of art and business project, mainly art – the business is almost accidental; I don't have the hip-hop killer instinct which would result in the kind of generic music that would make us all some proper Ps. Who cares. We get by." 
Getting by and long gone unfortunately, at least from the Scottish capital. Formerly directing operations from their Leith nerve centre in Edinburgh, Soul Punk has since split town. London now lives in Birmingham with his partner Jacqui Cuff, Pauline's twin vocalist of Soho and Iklan. Law Holt is based back in London. So the search – for wider recognition, for dark compression, for a brighter day dammit – goes on.
Image: Law Holt by Zeinab Batchelor