We need to talk about the British Empire and the endurance of the Empire State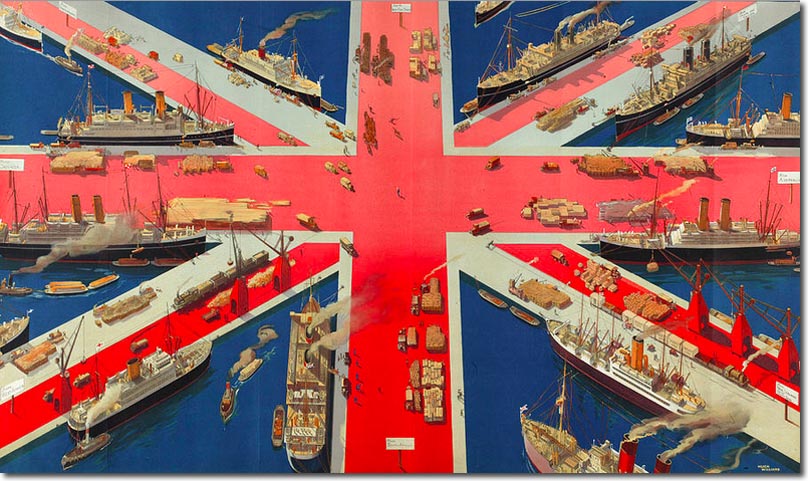 Gerry Hassan looks at the Empire State of Mind which informs and emboldens Britain's far right and the politics of racism.
The legacy of the British Empire is everywhere. Its ghosts still haunt us; landmarks, people and dates that connect to it abound – while its myths, deceptions and omissions are regularly invoked.
This should not be understood as an arcane debate about some long-lost past. At its core it is about the present and how we see ourselves, how we became who we are, and how we understand how we fit into the world and how we share a common humanity with others.
For many years serious historians involved themselves in uncovering the complex mosaic of the British Empire – placing it in a wider global context of mercantile capitalism and competition, exploitation and appropriation, and the legacy of slavery and the slave trade.
But in more recent times a new revisionist perspective associated with right-wing populists and ultra-right dissemblers has arisen that claims that this is some sinister plot to shame and humiliate Britain. Rather, they argue, we should walk tall about Empire and many of its associations – occasionally admitting error but seeing it as part of a 'great British civilising project'.
Seven Ways of Defending Empire
The historian and academic Alan Lester has studied and written on this subject extensively. His Deny and Disavow: Distancing the Imperial Pasts in the Culture Wars explicitly looks at the interpretation of Empire which exists in the present and in everyday discourse. He identifies seven arguments that right-wing revisionists use in attempting to excuse, apologise or make the case for the British Empire. As they surround current discussions, these views are worth exploring further:
FIRST: 'To highlight racism in the past is self-flagellating', and anti-British' making 'Britons today feel ashamed and guilty.'
Raising awareness of Empire and its associated racism is, in the words of Boris Johnson, a sign of 'cringing embarrassment about our history, about our traditions and about our culture' informed by 'self-recrimination and wetness' when it is nothing of the kind.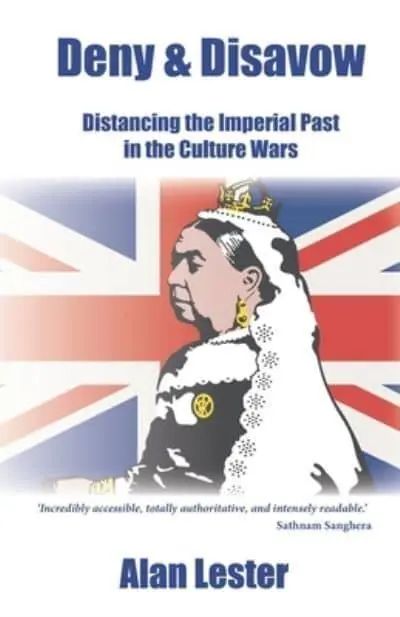 SECOND: 'You shouldn't project today's values onto the past. You can't expect the Victorians to have had the same attitudes as us today.'
This argument is not about projecting onto the past, but about interpretations and debates today and dismisses the reality of historical experience. 
THIRD: 'You criticise the British people when they were no more flawed than any other people.'
David Olusoga has observed that, 'Whenever I mention the British Empire in Africa, people will say "but what about the Belgians in Congo?"'. He notes that 'these aren't actual forms of dialogue … they are ways of silencing people.'
FOURTH: 'You must not appreciate the benefits of being British/living in Britain if you criticise your country like this.'
This suggests that criticising any aspect of contemporary or past Britain is not just knocking Britain and talking it down, it is in effect being 'anti-British'. This tactic is one of the most age-old attempts to control and neuter debate by negatively labelling the characteristics of critics – such as being 'anti-American' during the Vietnam War.
FIFTH: 'Your account is not balanced because you look only at the negative aspects of British imperialism and not the positive.'
Thus, any critical take on Empire ignores the humanitarian, liberal, developmental aspect of colonialism which imbued the zenith of 19th century British imperialism. These facets were deeply superficial at the time, as indeed they were in the UK itself, and camouflaged extraction and exploitation.
SIXTH: 'All lives should matter in history, not just black lives.'
This is a tautology as clearly all lives matter. But at the same time the experience of white supremacy, racism and Empire cannot be ignored.
SEVENTH: 'You are driven by Critical Race Theory (CRT) – a militant, Marxist-inspired, 'woke' doctrine that plagues current academia.' 
This is a deliberate red herring. CRT now widely cited on the ultra-right as part of a global conspiracy of 'cultural Marxism' is grounded in the experience of Black Americans and why when formal civil rights were achieved any real sense of equality has remained elusive. Understanding the forces of Empire and colonialism does not draw from, or need to root itself in, CRT.
Apologists for British imperialism can be found across media and public life, but not surprisingly lengthy, scholarly accounts are now rare. An exception is the recent Colonialism: A Moral Reckoning by Nigel Biggar, who tries to dispute that the British Empire was an explicitly avowed project of white supremacy, racism and brutal exploitation.
This takes point three of Lester to the level of caricature, writing that the British Empire 'was not essentially racist, exploitative or wantonly violent'. He concedes that the Empire 'did contain some appalling racial prejudice', but that this was at the margins, stressing implausibly that 'the Empire's policies … were driven by the conviction of the basic human equality of all races.' In this he ignores a welter of politicians at the height of imperialism such as Liberal Prime Minister the 5th Early of Rosebury saying 'What is Empire but the predominance of race?'; or Foreign Secretary Arthur Balfour addressing the idea of a League of Nations endorse a resolution on equality in 1919, saying he found it unimaginable 'that a man from central Africa could be regarded as the equal of a European or an American.'
The debate about this in Scotland is centred upon two strands. Firstly our involvement in Empire, and secondly the experience of Scots in being suppressed and exploited in such periods of brutality as the Highland Clearances and the nature of that oppression. There are plans to develop a Scottish Museum of Empire and Slavery which gathered recent attention after former Scottish Lib Dem leader Willie Rennie's public support – after the Lib Dems did not do so in the Scottish Parliament. Although his logic was the spurious one that it was needed to break the myth that 'colonialism was a uniquely English project.' And there is also a Glasgow Life post entitled Curator of Legacies of Slavery and Empire with a remit to advance awareness and knowledge in this area.
The fault lines and fissures of this debate came to the fore in the past week when Kenny MacAskill got into hot water with some of the Nationalist community for writing in The Scotsman: 'Scots were not victims of the slave trade, but they did help perpetrate it.' This brought forth a welter of invective from people who had seemingly on the evidence learnt their history from social media.
Empire State Britain is alive and with us today
The heated debate about the British Empire may be mystifying for some, but should not be. The British Empire never really went away and is still with us in many forms. The British state is still at its core an Empire State created for dominance, asserting its authority and militarism and military intervention. The British Empire as a legal concept only ended on 1 January 1983 – its 40th anniversary passing unmarked and unmourned by anyone (the afore-mentioned date being when the concept of a 'British colony' was removed from British law).
Add to this how the Empire came home to the UK with waves of post-war immigration as decolonisation kicked in and the UK needed fresh inputs of labour. This resulted in 'the Windrush generation', the decades long scandal of how they are still being treated, and the racist discriminatory policies of the Home Office and successive Home Secretaries. The shadow and remnants of Empire still hang over and shape much of present-day Britain.
The politics of both left and right are imbued with the language of Empire and relationships defined by dominance and servitude. How could it be any other way when, for decades, this is how the British have understood and practiced power and its dynamics? On the left Tony Benn regularly asserted that 'Britain is a colony' – meaning of the EU, IMF and NATO. Only a few days ago the former Greek Chancellor Yanis Varoufakis invoked those words saying: 'The great Tony Benn had made that point decades ago: Not having any more colonies to run, Whitehall is running Britain as its last colony.' On the right a widespread way of describing the UK's relationship with the EU post-Brexit from the likes of Tory Jacob Rees-Mogg has been to talk of the UK reduced to the status of 'a vassal state'. Such is the prevalence of such language and how it saturates UK politics that it is little commented upon.
Underlying all this is a contested discussion – not just about the past and history, but about the very character and nature of Britain, its stories, values and future. It is no accident that the past has become so prevalent in recent times. There is a link to how the forces of reaction and populism want to assert themselves against what they see as the inexorable tide of progressive historical studies and ideas. 
On one extreme there is denial and deception on the right about the nature of Empire. Elsewhere there is an even commonplace cultural and political amnesia which can be seen in one person telling me at a Burns' Supper earlier this year: 'No one can say anything to persuade me that the British Empire was not a good thing.'
Talking of which, the book I then recommended was the meticulously researched Legacy of Violence: A History of the British Empire by Caroline Elkins published last year. This is a devasting work of scholarship which lays bare case-by-case country-by-country the mass violence, murder and genocide regularly used by British authorities to maintain rule. Even more so, Elkins shows that Empire was based on 'legalised lawlessness' and the limits of positivism: law which derives its validity from authority, and from this the shortcomings of much of Western liberal thought.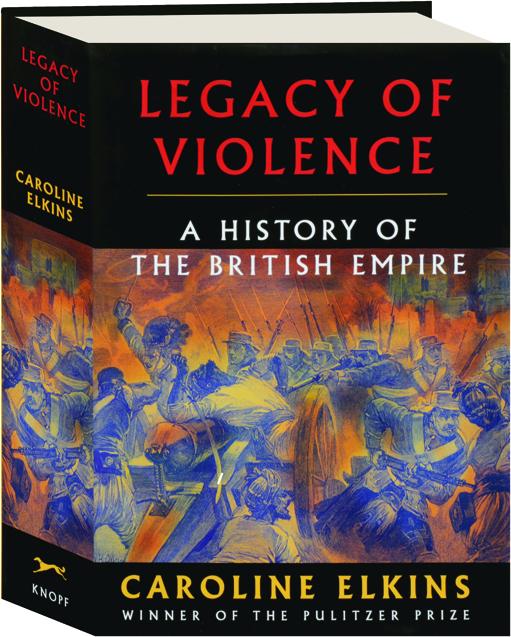 The last defence of Empire is to argue inaccurately that all this was a long time ago and nearly everyone was up to it, or at least the Western European coastal nation-states. In an age where British exceptionalism and delusion is ever-present, this last ditch emphasises that on this the British were just like the French, Spanish, Portuguese and Danish. This is then undercut by the still evident pride British imperialist apologists get from reflecting on how successful the British Empire was, and its size and reach at its peak. It is impossible in any coherent way to hold both views at the same time.
Beyond this the threadbare nature of any good stories about present-day Britain has heightened the acute way in which the past and Empire has come back with a vengeance. Many will no doubt wish for a quiet life and an end to 'culture wars', but this is not going to happen anytime soon. The British Empire is alive and kicking, and not been completely killed off. 
Not only are there apologists for the Empire project – and racist, xenophobic politicians prepared to play to the worst aspects of Britishness – two implications flow from this, First, this defence of imperial Britain sits in the global context of the neo-con critique of 'the war on the West' (Heritage Foundation, Henry Jackson Society, etc) which paradoxically makes its case on the grounds of defending illiberalism and illiberal democracy (today: Douglas Murray; previously Milton Friedman and Friedrich Hayek).
Second, this has contributed to the maintenance of the UK which at its core remains an Empire State. We never became a properly functioning democracy and modern country; people are still not citizens but subjects and strangers in their own land, and we have no fundamental rights because governments can do what they like and make and unmake whatever laws they want.
This myopic world of Britain can only be ended by breaking through the deception, deceit and political and cultural amnesia which so define and make up historical and contemporary Britishness. But that will require a kind of revolutionary transformation that makes the UK into a 'normal country' that is prepared to face up to its part in global and national exploitation and inequality. Who in mainstream politics is going to champion that?