From Glenrothes to EWNI
Norman Dombey puts a geopolitical question over at the Guardians Comment is Free:
"What will be the fate of "Britain's" nuclear deterrent if Scotland becomes independent? If the result of the Glenrothes byelection on November 6 mirrors that of Glasgow East, an answer may soon be needed. This is the biggest conundrum among a series of challenges concerning Scotland's stance on defence if the country were to become an independent state – leaving England, Wales and Northern Ireland (EWNI) as a separate independent state."
Norman seems quite clear which way the wind blows, summarising thus: 'The SNP Conference in Perth this week will have plenty to discuss. Their decisions could reshape the strategic map of Europe.'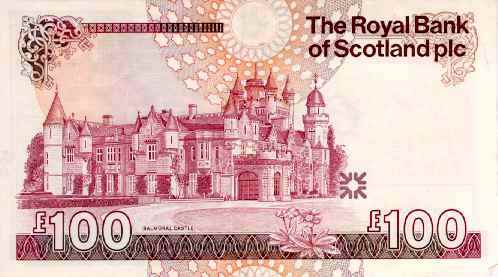 At the same time his assumptions seem fixed in the current military-industrial complex. Many of us would prefer that Scottish civil society was realigned not to be dependent on military bases dotted around the country. The question seems stuck around the bizarre issue of 'how would an independent Scotland send troops to Afghanistan.' Rather than the blindingly obvious alternative: what else could we putting our resources into other than this mad imperial misadventure?
Less optimistic – or perhaps far more – Hamish Macdonell, the Scotsmans Political Editor writes in praise of Iain Gray, Red Wendy's replacement heading up the Scottish Labour Party in Holyrood. In an incredible passage Macdonell writes:
"There have been several reports from the constituency of canvas returns showing a hardening of the Labour vote, of SNP supporters moving over to Labour, of voters wanting to demonstrate faith in the Prime Minister and even of Tory switchers moving to Labour simply to make sure the SNP doesn't win it."
Now then where might these 'several reports' have emanated from, exactly? One wonders. It's a stretch not so much of credulity as credibility that a senior journalist could pen these words and attempt to maintain a scintilla of political detachment.
The idea of SNP supporters going over to Labour is quite ridiculous while the party remains convincingly ahead in You Gov polls (as the First Minister mentions in the weekends Politics Show).
However the idea of Tory's voting for Labour – particularly at a time of a 'national crisis' (which obviously sparks the questions: who's nation? who's crisis?) is not so difficult to imagine. After all, what would possibly be the policy issue that would prevent them?
However, whether Macdonell's musings are manufactured, imagined or carefully placed is irrelevant. There's no doubt that Brown is benefiting not so much from having led us into this disastrous financial meltdown, but seeming to be the person to turn to in such a crisis, as the realisation has sunk in that the Tories policies are equally hopeless. But quite whether Macdonell's extraordinary suggestion that: "Some Labour MSPs are secretly allowing themselves to dream of a in next months Glenrothes by-election."
The efforts by Labour to make political capital against the independence movement on the back of the collapsing failure of capitalism is as doomed as Bradford and Bingley shares portfolio.
Having assiduously cultivated the sense that they are the friend of big business, banking and finance deregulation and private capital, it's going to be very difficult for Labour to now pretend that they are the ones who will stand up to and regulate the banks. This is the old stick of fear that Labour traditionally uses to beat down independence.
 This is politics a la Carl Rove.
It failed last year and the year before as charicatures' of independence were put together to instill fear into peoples minds. At the last Scottish elections arch unionist dinosaurs like John Reid and George Foulkes were rolled out to persuade voters that if they voted SNP the skies would darken over and their first born would be seized. It's the politics of failure. The failure to articulate any alternative vision of a good society or to innovate beyond bailing out failed banks and a crumbling degenerate economic system. It's not going to win them Glenrothes, never mind save the Union.