BOA Constrictor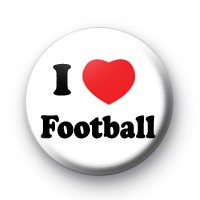 Two football stories jump out this week  – both share the common feature about a real lack of democracy in the game. One is about a club run by a fat-cat oligarch, the other is about the imperial disdain the English football authorities have over their home nation colleagues, fans and players. Both are questions of "exceptionalism". Why should footballers be above the law, and why should England dominate and bully British Olympic football?
Hearts (officially Scotland's dirtiest team) have not had a great season. After the shame of the attack on Lennon the club reached a new low this week with its response to and handling of defender Craig Thomson's behaviour. Last week, Thomson pleaded guilty to two charges of indecent behaviour for lewd and libidinous behaviour towards two girls, aged 12 and 14.
Hearts fans are rightly upset that he sought out and was allowed to work with young girls despite repeated complaints about his behaviour. Instead we're faced with the pathetic reponse that: 'The player has apologised for his crimes and Hearts said his "grave error of judgement" was due to "naivety and possible wrong outside influence". Whatever that's supposed to mean.
It gives credence to the widespread belief that this is one football club that is deeply in denial about its place in society and acceptable standards. It's not just Hearts fault, its about vastly overpaid people behaving appallingly then venerated in tabloid sleb culture.
Thomson's apology and the clubs follow-up statement are truly bizarre and should be deeply worrying to all true Hearts fans.
This has a history. In 1996 Rangers sought to protect their prize-player and circled the wagons when campaign group against domestic violence, Zero Tolerance, joined the church organisation, the Network of Eucumenical Women in Scotland, in condemning the club's silence on their player's behaviour last week at Gleneagles Hotel. Whether it's the spitting Gazza, shagging Rooney or the long long history of violence that trails England football seems to be exempt from law or censure, mostly because it makes alot of money.
The other story that has trundled along all week is 'Team GB', a concept first trailed by Gordon Brown and Tory-Seb Coe. The British Olympic Association have made a right Andy Hunt of it. In a confused wave of enthusiasm for promoting womens footbal, flogging tickets and old-skool anglo-centric myopia, this weeks 'historic agreement' turned out to be another slap in the face for Scotland, Northern Ireland and Wales.
Amongst a welter of tub-thumping jingoism, Louise Taylor at the Guardian leads the charge. Taylor seems to live in a world where 'FIFA assurances' are like gold-plated promises from on-high. Didn't the Guardian the week before lead the attack on FIFAs corruption? I'm confused. Is FIFA corrupt and useless or trustworthy and believable? Utterly corrupt or unimpeachable? Depends what side of the bed English football journos get up on.
In barely disguised disdain she writes: "As the FA is the IOC/Fifa designated national governing body for Olympic football, mandated to represent not just the English but their Welsh, Scottish and Northern Irish counterparts, the agreement is legally binding and there is nothing those outraged Celtic neighbours can do about it." So there.
NI, Wales and Scotland have been crystal clear on reasons for not wanting to take part. Yet their views have been consistently disregarded. Taylor again:
"In reality many non-English British footballers of both sexes may jump at a rare chance to participate in a major tournament."
Yes I'm sure Darren Fletcher (who's trophy cabinet includes four Premier Leagues, one FA Cup, two League Cups, the UEFA Champions League and the FIFA Club World Cup) is desperate to walk out in an England top in front of 3000 at Hampden for Team GB.
It's all a bit odd and a bit desperate.
As Gerry Hassan writes: "This despite of all that Sepp Blatter and his FIFA cronies have done to humiliate England and the game of football. To the world of FIFA the four nations of the United Kingdom has always been an anomaly, one to live with for the time being, but if the opportunity were to offer itself, rectify and rationalise. The English have curiously failed to recognise that the existence of a 'Team GB' isn't just a threat to the Scots, Welsh and Northern Irish and their place on the global stage of world football (including the occasional presence at World Cup and European Championship finals). But the English too."
What to do? Clubs need to be made accountable, and it's probably fans that need to protest to their own people. The Olympics fiasco is probably less important, as the Team GB is likely to be England X plus Gareth Bale or some Rangers half-wit.