FED – Ideas to Sustain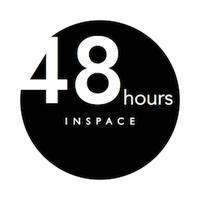 Realpolitik and Bella Caledonia present 'FED – Ideas Worth Sustaining', a one-day program of talks, discussions, and, most importantly, ideas. FED takes its cue from July's TEDGlobal Edinburgh conference – but while TED costs an eye-watering £3,700 to attend, FED costs a more modest fiver.
That's an austerity-busting saving of £3,695 (!) Go here to book your place. Full programme here…
First session – IDEAS (1.30 – 3.30)
Robin McAlpine – The Habit of Thinking
Lorna Waite – Nonviolence and Self-Determination
Kevin Williamson – Direct Democracy and Technology
Jim and Margaret Cuthbert – Economics, Scotland and the Future
Break: 3.00 – 3.20
Second session – PRACTICE (3.20 – 4.50)  
Kevan Shaw – Banning Lightbulbs, A convenient truth?
(Kevan Shaw BSc, PLDA, IALD, MSLL is the Director of Sustainability at PLDA and runs KSLD).
Tom Kane – Opening Up Schools to Debates in Medical Ethics
with Medical Practitioners (Dr Tom Kane heads Prescience Communications in Edinburgh).
Elevator Pitches from the Floor – At the start of the day attendees will be asked if they have ideas or projects that they are working which they would like to discuss/present on. There will be a whiteboard for suggestions and 5-8 participants will have 2 minutes each to present to the audience.
4.50 – 5.00 Short Break
5.00- 5.40 Reflections on the day with  Kate Higgins.
5.40 – 6.30 Poetry of the Head, Heart and Hand from Elspeth Murray followed by drinks