Silence of the Lambs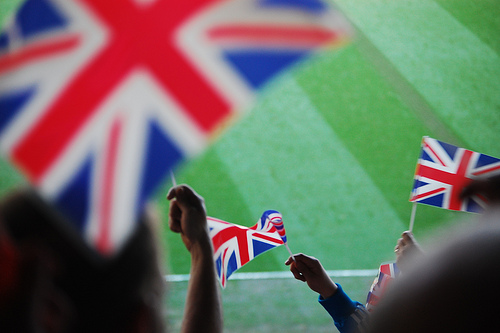 "Quite simply, it could be one of the biggest sporting scandals the UK has ever seen. On the one hand you have the Big Tax Case where the revenue says Rangers owe almost £50m in unpaid taxes.
Alongside that, there's the issue of player registration. Because of the club's tax arrangements, it is possible they fielded player after player without telling either the Scottish FA or Scottish Premier League about those players' full salary details.
If they didn't tell them – and this is still the subject of investigation – every match they played in could be forfeit to the other side 3-0, and a whole lot of silverware will leave Rangers to be re-engraved and presented to another club."
– Alex Thomson, Channel 4 News.
Why has no Scottish journalist written or said those words? This has been and continues to be an almost total dereliction of duty.
The case against new media is well worn. They / we are based on second hand sources and spout opinion, not news. There's few credible alternative revenue streams and most act as carrion off the mainstream dead-word media whilst simultaneously slagging them off. All true, up to a point. Though I think we can all see the trajectory, and the 'goal' as in so many things is not to replicate the existing models. Participatory journalism has a different set of values and indicators, and making money isn't necessarily one of them.
But for the many thousands disinterested in Indymedia or alt services there's more who care about football. Rangers Tax Case is Scotland's Al Jazeera. The blog is one year old this week, and it serves as good a model as any of the new media forms strength.
Large parts of the Scottish media are embedded, either in the party political apparatus of Holyrood or the lounge bars of the SFA and SPL, or just wrapped up in the low-rent churnalism of professional hackdom.
How else do you explain the deification of Sir David Murray, the 'blind side' of Craig Whyte, the pathetic farce that is Stewart Regan or Neil Doncaster's reign of error and the ongoing inability to get what's going on? This is a toxic mix of deference to authority, particular 'professionals' and 'experts' from outside Scotland, and a cosey and complacent culture of Glasgow tabloid-media-world. This has Chick Young and others on BBC Scotland describe the ten (count them) SPL clubs demanding change as 'rebels'. Neither language nor arithmetic seem to be these journos strong-points. Mind you, these are the same broadcast journalists who regularly report the capitals Hibs or Hearts as 'provincial clubs'.
As Rangers Tax Case wrote:
"It struck me as surreal that last Monday afternoon alone I spent more time talking with various English journalists than I have with all Scottish media outlets combined in the last year. Without the story of the corruption of the Scottish media, this would have been a parochial sports story of no more interest in London or Manchester than today's Kilmarnock vs. Motherwell game.
The year long history of this blog should tell any objective reader that we have information on this story and know how to interpret it. Yet only one Scottish journalist has contacted me to discuss this case. Over a dozen journalists from outside Scotland were able to get in touch. That tells its own tale. The Scottish media- tabloid and broadsheet & sport and business- do not want to cover the biggest story in the history of Scottish football or the biggest Scottish business story since the Darien Disaster."
Remember this is a question of allegations of large-scale long term fraud and corruption, this is not about football allegiances. Your community – not just your football club – has to ask itself what would you do with the X million of unpaid taxes?
So how are the good folks responding to Alex Thomson's investigations?
"I'd expected the paranoia, insults, spin etc – hey – this is "fitba" after all and I welcome it good, bad and ugly, from fans within and without Glasgow. Indeed I've gone out and asked for it. What I didn't expect were the insults (and in at least one case a direct physical threat) not from fans but from Scottish journalists."
This is 'succulent lamb journalism', as described by Graham Spiers: "Succulent lamb journalism means a culture – and I hold my hand up here too – a culture of sycophantic, unquestioning, puff journalism that went on around Rangers generally and Sir David Murray particularly."
The problem doesn't begin or end with Rangers. It's about (lack of) public accountability. As I wrote in Huckster Nation two years ago: "It's transfixing like a multiple pile-up. You feel slightly soiled just to be observing the process, and it's difficult to keep up with the unfolding carnage. The deluge of sleaze has become a sort of blur as the slide of political integrity continues."
But the Purcell era could not have continued without the same lamb journalism as followed Sir David Murray for years.  It's not the case of having a party (jelly and ice cream on hold) – I think the party's over.
As David Wearing wrote: "The overriding issue – linking the banking collapse, the pressure from international finance to hastily pay off the resulting national debt by slashing public services, the expenses scandal, the News Of The World's apparent impunity on wiretapping and the generally corrosive effect on political discourse of the corporate media – is the extraordinary and demonstrably destructive influence that small concentrations of disproportionate wealth and power have on the way our country is governed. The challenge is to wrest control of our politics – of our society – away from these concentrations of power and to build civil society vehicles capable of doing that."
This is as true today as then – and if we can see this truth through the prism of the Rangers Tax Case and think what that means for wider Scottish society, all the better.