5 Ways for the Scottish Government to stop missing climate targets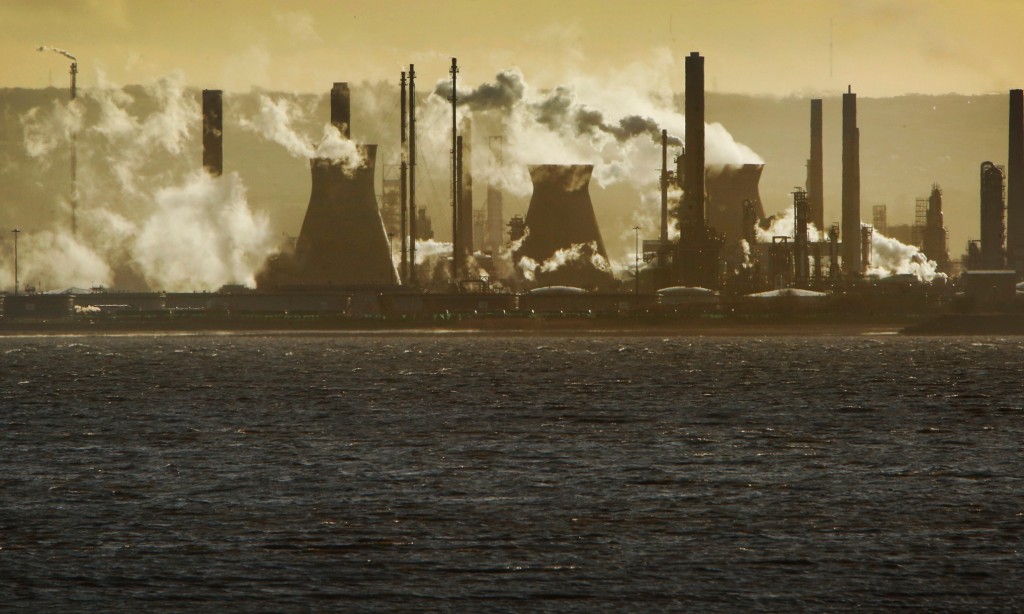 Gary Dunion on Scotland's missed targets.
Taking a lap of honour at the Copenhagen climate summit in 2009, Alex Salmond trumpeted his government's newly-minted Climate Change Act as "the most ambitious climate change legislation in the world." That description may have been characteristically bombastic but it was not unjustified.
Six years later, SNP ministers continue to parade the Climate Change Act, but their actions have made it a somewhat tattered banner. The government has failed to meet every one of its "legally binding" annual targets in the four years since the legislation, with no apparent judicial repercussions.
With it becoming ever-more apparent that the UK Government is determined to do all it can to wreck our hopes for a liveable climate, the Scottish Government will need to think and act much more decisively if it is to turn around its record of failure.
To that end, here are 5 ways for the Scottish Government to stop missing climate targets:
1. Ban Fracking
The SNP has won a lot of plaudits for its moratorium on unconventional oil and gas extraction, but it is only a temporary measure pending a "public consultation" and a "public health assessment". Industry sources seem confident that, notwithstanding the delay, they will bring fracking and other unconventional extraction to Scotland.
Currently-explored oil and gas reserves add up to much more than is required to thoroughly cook the planet. We can't even burn what we already have, so there's clearly no need to discover any more.
The Scottish Government could put a lot of worried minds at rest, particularly in Falkirk and Lanarkshire, and send a clear signal about the future of energy. They should scrap the festival of lobbying that is their planned 'assessment', and announce an immediate and permanent ban on unconventional oil and gas.
2. Cancel the Airline Tax Giveaway
One of the SNP priorities in the Smith Commission discussions was the devolution of the power to cut Air Passenger Duty, the tax that's applied to every plane ticket, by 50%.
The cost of this handout will be borne by everyone either in raises taxes elsewhere or in cuts, while the benefits go to those who fly most often. It would increase greenhouse gas emissions by 60,000 tonnes per year.
Airlines already enjoy tax-free fuel; they don't need another tax giveaway. The Scottish Government should cancel its APD cut or, better still, replace APD with a landing charge so half-empty planes don't dodge tax and airlines are encouraged to run fewer but fuller flights.
3. Insulate Everything
The announcement this month that retrofitting buildings to improve energy efficiency will be a 'national infrastructure priority' is very welcome. Insulation programmes cut carbon, cut bills, improve health, and create skilled jobs and training opportunities.
But we haven't had the detail of the scheme yet and it needs to be big. Really big.
WWF Scotland calculated that meeting the Scottish Government's target of 36% emission reductions from the housing sector by 2020 will take £4.6bn. Meeting their commitment to eradicate fuel poverty increases the required investment to £6.3bn.
The good news is that retrofitting is exactly the sort of high-return public works project our economy needs. It will pay for itself: according to the IPPR, £1 spent on retrofitting returns a £3 increase in GDP.
That means that the Scottish Government can and should use the new borrowing powers that are on their way, and release local authorities to use existing borrowing powers, to meet this urgent need for investment.
4. End Car Culture
This government has shown a remarkable enthusiasm for building as many roads as humanly possible. They've greenlit billions of pounds in roadbuilding including the Aberdeen Peripheral, dualling the A9, and new motorways from Baillieston to Newhouse and across the Forth, among many other schemes.
Decades of experience have shown that new roads generate new traffic. We need to be bringing the age of the car to a close, and developing a transport system that is offers more efficient, accessible, affordable and socially-inclusive travel without the environmental cost. Instead we are pursuing an infrastructure policy based on locking in the dominance of the private car for at least another generation.
The Scottish Government should cancel its planned road building except for safety improvements, and put the money into public transport, cycling and walking. The huge roads budget could fund dramatic transformations like reopening long-lost railway lines, extending free public transport for young people to delay car-buying decisions, increasing public transport frequency in car-dependent rural areas, and making cycling as safe and easy in Coatbridge and Aberdeen as in Copenhagen or Amsterdam.

5. Stop Putting Big Oil First
Despite the cast-iron knowledge that we cannot burn all of our oil reserves (and if we do, they will run out), we have no credible strategy for transitioning the Scottish economy from fossil fuels to renewables. Instead the Scottish Government repeatedly puts the short-term needs of oil companies first.
They have lobbied at the very highest level for UK subsidies and tax breaks for oil and gas corporations, contributing to the $10m of Big Oil handouts the world's governments make every minute (more than they spend on healthcare). When Jim "JR" Ratcliffe threatened to take Ineos out of Grangemouth, the Scottish Government scrambled to lavish grants and low-cost loans on the firm. A year later, the government stood by while innovative Scottish wave power firms Pelamis and Aquamarine went to the wall.
A new Energy Jobs Taskforce has been established, with an "initial focus on oil and gas". That "initial focus" includes subsidies for the re-employment of apprentices that have been laid off – subsidies that are only available to oil and gas companies.
If we play our cards right, Scotland's natural gifts in renewable energy could dwarf the discovery of North Sea Oil. But if the Scottish Government persist in putting the energy of the past ahead of the energy of the future, we will miss out.
Placating rapacious oil corporations who we know can't offer us a long-term energy future is merely denying the inevitable. The government need to offer a clear plan for how and when we're going to proactively redeploy the immense skill and experience of our oil workers and universities to make the switch from fossil fuels to clean energy.
In energy, as in everything else, the Scottish Government has to recognise that the free market has proven itself incapable of addressing the catastrophe of climate change, and as such a strategy based on trimming and nudging the status quo cannot succeed.
To meet the great challenges our country faces, from climate change to inequality, only bold, decisive, transformational leadership will do.