Bella's Festival Preview
In the olden days, the festival was so cheap you could go and see loads of stuff and if some of it turned out to be crap, it didn't really matter. Now you need a spirit guide to see through the telephone directories of festival programming and cut to the good bits. To offset any returning weary fringe cynicism, we asked five folk for their top-tips on what to see at this years festival (s). The only criteria was: no comedy.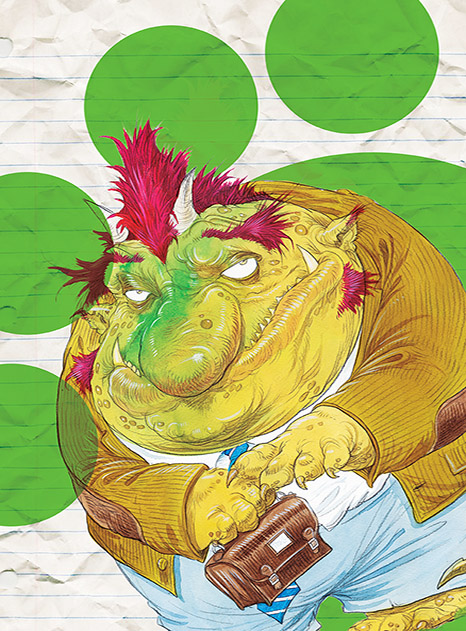 Tony Reekie, Director of the Imaginate Festival
The Fringe has a huge amount of shows aimed at younger audiences but these rarely get much of a mention when it comes to the previews. This is a shame as these days you can be guaranteed some world class work. Obviously I'm making an enormous assumption that Bella readers a) have children and b) want them to enjoy themselves richly in a cultural sense, but here are my top three choices. And I know this is mental but these shows can also all be enjoyed by anyone over ten. All three choices are at Summerhall, which is gaining a reputation for presenting good quality work for a broad age range.
Our Teachers a Troll: Paines Plough and Half Moon. (7 and up). This is a smart production of a fabulous script by Dennis Kelly (Matilda the Musical, Utopia, Pulling) about that common problem when your headmaster is replaced by a Troll who eats everyone, pupils included. Deliciously high quality gruesomeness.
Grandad and Me: The Letter J.  (5 and up). A young girl, a missing grandad and a tale of loss and longing. Enough to hold on to for the young ones, and a richness that draws in the older ones. And a gorgeous interpretation of the Shipping Forecast to top things off. Lovely.
The Voice Thief: Catherine Wheels. (9 and up). A promenade adventure in the basement of Summerhall. It's scary, moving and a huge amount of fun as you enter the Insitute for the Encouragement of Vocal Harmony. As the Guardian said in it's 5 star review its "Everything a piece of theatre should be" and I'm not about to argue with that.
And, as I'm greedy I'll quickly mention two others … Anonymouse by Ipdip Theatre at the Botanics for 0-3's and The Man Who Planted Trees by Puppet State Theatre at the Scottish Storytelling Centre for 7 and up which has the best puppet in a performance. Ever.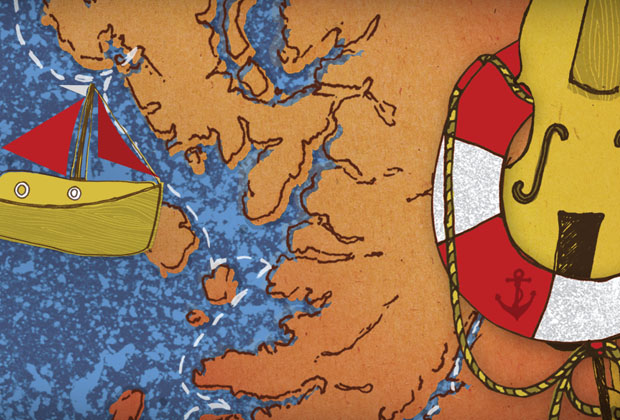 Mairi McFadyen, National Collective
As an ethnomusicologist and researcher in ballad and song, I'm looking forward to Wayfaring Strangers at the Edinburgh International Book Festival. This wonderfully rich book, written by Fiona Ritchie and Doug Orr, tells the story, through song, of Scots and Irish immigrants to North America, many of whom settled in the Appalachian Mountains. These ancient songs have stood the test of time, crossing mountains, valleys and oceans and are the basis for folk, bluegrass, roots and country music today. The event presents the book with live performances. 15 Aug 7.30-9.00 pm
I'd also recommend Mike Vass' In the Wake of the Neill Gunn at the Acoustic Music Centre at St Brides. Inspired by Gunn's sea voyage around Scotland's West Coast, this performance vividly evokes the moods of the sea, weather and landscape together with the power of Gunn's writing – a favourite writer of mine! Mike is a playful composer and has a knack for creating lyrical melodies and building rich atmospheric textures. Featuring an all-star nine-piece band of some of Scotland's finest musicians, this performance blends traditional and classical and electronic elements with film, photography and spoken word. 20 – 22 August
Lastly, I'm looking forward to Theatre Objectiv's Wojtek the Bear at the Scottish Storytelling Centre. This is the story of the Polish soldier bear who fought at Monte Cassino and died in Edinburgh Zoo – a journey from the Soviet Gulag and Persia to the Middle East, Italy and Scotland. This production incorporates storytelling, physical theatre and music. 6-11, 13-18, 20-25, 27-31 Aug Get tickets here.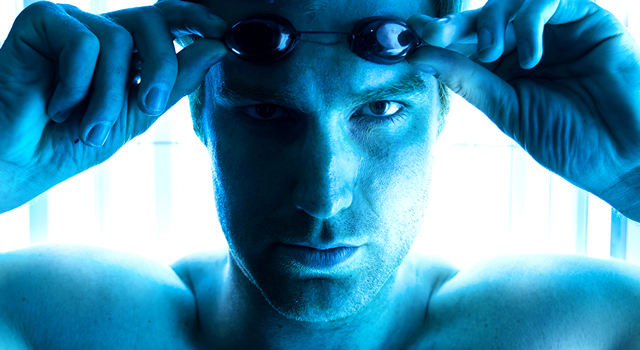 Iain Heggie, playwright
I've given myself these ground rules: 1. Theatre only. To narrow things down. 2. Nothing at the Traverse. because they don't need any help 3. Nothing by people I know, so I can bask in my moral purity, also ups the gamble element which is part of the fun of the Fringe 4. Nothing where they tell you the 'issue mix' because I feel I'm being browbeaten into liking what I ought to like 5. Nothing where it talks about the media mix. I'm not against multi-media, or site-specific or immersive or physical theatre. But you sound like you're harassing me with your coolness and if you feel the need to tell me that I worry your eyes are not on the main thing. 6. The main thing I want is a story teaser but not a story spoiler and just enough to give me confidence in the artists.
Derby Day because its American, and their writers tend to work without recourse to adjectives and it's not about double identities and dark secrets from the past. Gilded Ballon 5-31 August.
Oh Hello because it's about Charles Hawtrey a regular from the Carry On films, which I never liked much. But I always wondered about him: how is it possible to be like that? Assembly Hall, the Mound, 7-31 August
Raz, by Jim Cartwright because he wrote two lines of dialogue in ROAD which pleasured me and have stayed with me 'MUM: Get summat down yer! DAUGHTER: No YOU get summat down YOU!' 'A bitingly comic new play for a boozed-up Britain', by Olivier Award winner Jim Cartwright (The Rise and Fall of Little Voice, Road). Assembly Aug 6 – Aug 31 at 16.00 each day.

Kieran Hurley, playwright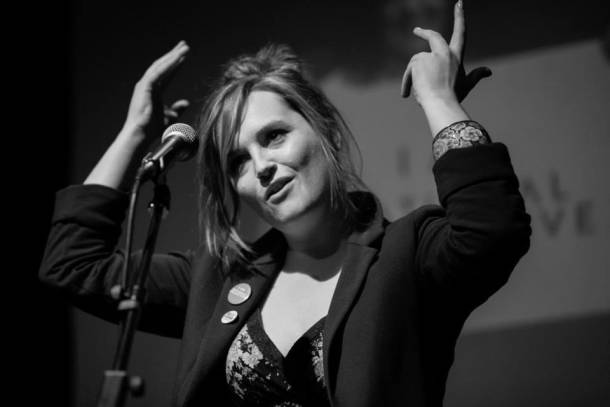 SHIFT: A Best of Spoken Word. Spoken word poetry in Scotland is in really great shape these days. The urgency of the work, the range of voices, and the DIY energy of the whole scene are all really thrilling, so it's really super exciting to see some of that harnessed and given a platform at the Edinburgh Fringe through this incredibly cool project. SHIFT is a collective of some of Scotland's best spoken word poets: Harry Giles, Rachel Amey, Sam Small, Jenny Lindsay, Bram E. Gieben, Rachel McCrum and Ali Maloney, each presenting a different solo show on a different day of the week at Summerhall for the duration of the Fringe. It's a brilliant idea, and promises shows about 'drone warfare to power and alienation; Scottish culture to Lovecraftian buffoonery; borders and colonialism to messing around on boats; love and ecstasy to revolutionary nihilism' with 'an unabashed blurring of the lines between poetry and performance, theatre and spoken word.' Oooft. My advice is if you're in Edinburgh for a week, go every day.
Forest Fringe. Sitting outside of the official Edinburgh Fringe programme – and slightly outside of the city centre in their new home in the Out of the Blue Drill Hall in Leith – Forest Fringe has been providing a space for experimental, ground-breaking and risk taking work for two weeks in August since 2007, when they occupied the upstairs space in the old Forest Café, and has become a reliable Edinburgh home for some of the best, most exciting artists and companies working in the UK. Ok, so it's not a show, more of a mini-festival unto itself, but since it's only on for half the month and some of the shows only on for a few days, I think its fair game to just recommend making sure you get along to the venue for at least one visit. This year the programme is frighteningly good including the likes of Action Hero, Jo Bannon, Tania El-Khoury, Brian Lobel, Christopher Brett Bailey, Little Bulb, Rosana Cade, Scottee, Made In China, and loads more. And it's totally free. Yes, free. So go.
The Gospel According to Jesus, Queen of Heaven by Jo Clifford. If you want to see contemporary work by one of Scotland's most important, prolific, and influential living playwrights then you don't need to look any further than The Gospel According to Jesus, Queen of Heaven by Jo Clifford. In the 1980s, alongside writers like Peter Arnott and Chris Hannan, Clifford (then living and writing as John) was part of a groundbreaking generation of playwrights who helped make new Scottish writing a truly international concern. These days, she continues to be one of our most important and well-loved artists. In this show, performed by Clifford herself, she imagines Jesus as a transgender woman and re-tells the Gospel 'to consider its message of inclusion and open-ness.' The show is returning to the Fringe after much previous success, this time as part of the Made In Scotland programme, alongside a number of other real gems.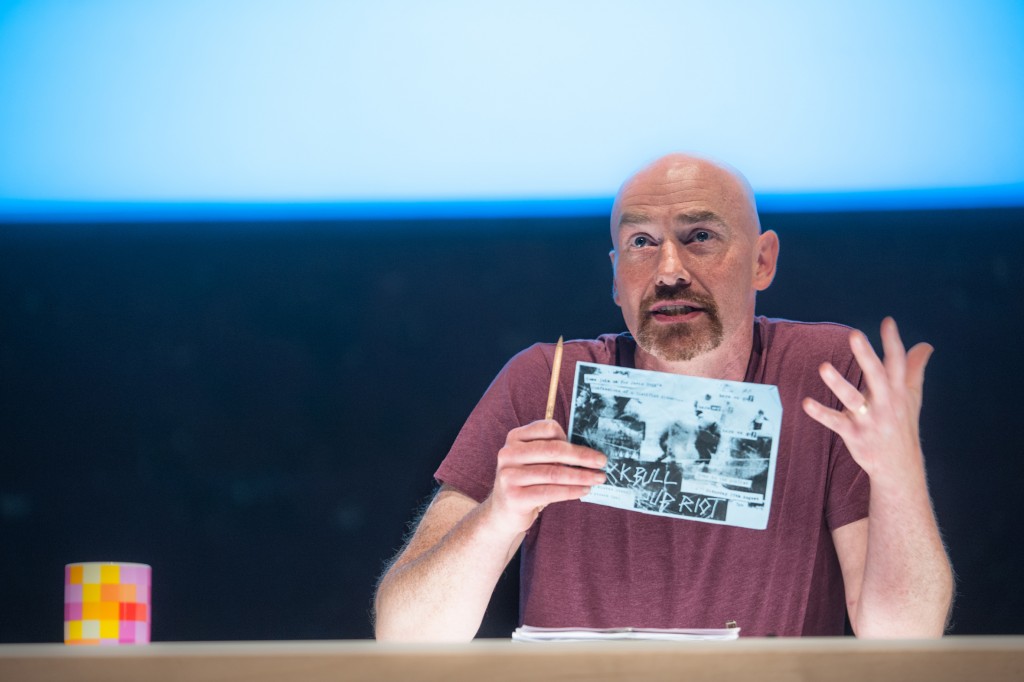 Neil Cooper, Arts Writer and Critic
Paul Bright's Confessions of A Justified Sinner. When Stewart Laing's Untitled Projects, who were recently turned down by Creative Scotland for Regular Funding, brought this meticulously observed show to the stage in 2013, it ostensibly told the tale of a radical young theatre director who staged a production of James Hogg's novel, Confessions of A Justified Sinner, in the 1980s before vanishing from an increasingly safe artistic scene. In actual fact, its mix of film footage, archive material and a performance by actor George Anton tapped into a hidden history of underground theatre-making in Scotland that reclaimed it in the most playfully inventive of manners. Already acclaimed internationally, Paul Bright (pictured right) has now been picked up by the Edinburgh International Festival for dates in the Queen's Hall, a venue integral to Anton's story. Edinburgh International Festival, Queens Hall, August 19th-22nd

Our Ladies of Perpetual Succour. When Alan Warner's Saltire Society-winning novel, The Sopranos, appeared in 1998, it was one of the funniest, most potty-mouthed and ultimately tragic stories to come from any of the 1990s wave of writers. Following the adventures of a teenage schoolgirl choir from Oban over one day in Edinburgh, a film adaptation was mooted for several years, but has yet to appear. In light of a certain iconic TV show, this new stage version presented by the National Theatre of Scotland has seen Billy Elliot writer Lee Hall rename Warner's story for a production that marks former NTS artistic director Vicky Featherstone, now in charge of the Royal Court in London, return to the company for a play with music for a look at the lives of six devil-may-care young women on the verge of change. 
Edinburgh Festival Fringe, Traverse Theatre, August 18th-30th, then on tour to Glasgow, Aberdeen, Inverness, Kirkcaldy, Musselburgh and Newcastle.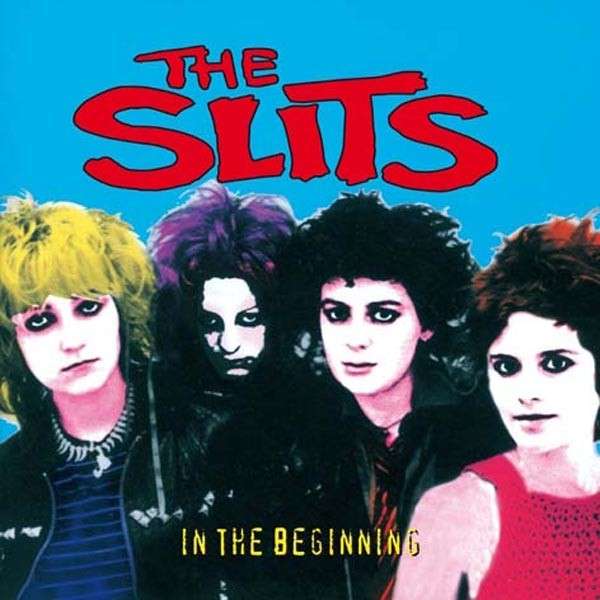 Viv Albertine with Ian Rankin – Words and Music: Memoirs of A Punk Rocker. The first time Viv Albertine came to Edinburgh was when she was the guitarist with The Slits, the all-female punk band who, along with Subway Sect, Buzzcocks and The Jam, supported The Clash at the Edinburgh Playhouse date of the headliners May 1977 White Riot tour which kick-started auld Reekie's own music scene into life. When her book, Clothes, Music, Boys, appeared, it may have charted that period with guileless candour, but it also told how Albertine dropped out of music completely for a life of domestic bliss before returning with equally warts and all album, The Vermilion Border. Albertine talks about all this and more in conversation with crime writing music fan Ian Rankin. Edinburgh International Book Festival, August 23rd.

Tadeusz Kantor Inbetween Structures. Polish theatre director Tadeusz Kantor and his Cricot 2 company key figures of late twentieth century theatre and art. As was often the way of things in the 1960s and 1970s, Kantor was first brought to Edinburgh's attention by Richard Demarco, as a famous image of Kantor performing at Forest Hill Poorhouse in front of an audience who included a moustachioed Sean Connery makes clear. On the 100th anniversary of Kantor's birth, the Polish Institute and curator Dr Marc Glode look at the intersection between Kantor's performance and visual art work through assorted paintings, drawings, collages, gouaches,and photographs. At the show's centre, however is  Attention….Painting!, a rarely seen film that won the prize for experimental film at the 1958 Venice Film Festival, and which here shows a master of what we now call cross-artform or intermedia practices, but which then saw Kantor blaze a trail as a maverick polymath in a show that follows its Edinburgh run with dates in Germany at the Polish Institute for Berlin Art. Summerhall, August 5th-September 4th.