Storming the Barricades in Robes of Ermine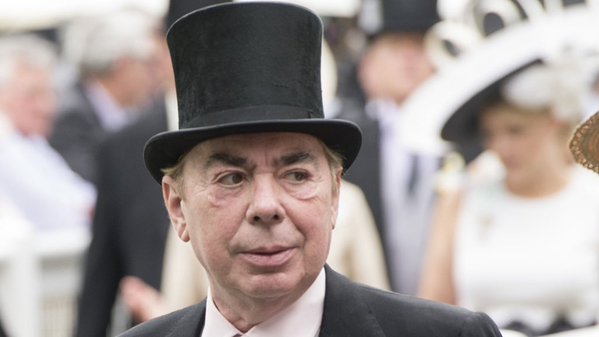 It's a degenerate form of democracy we live in, stained by illegitimate unelected toffs and tossers. None worse than Andrew Lloyd Weber (who's worth an estimated £650 million), who flew from New York to help bolster numbers in the House of Lords backing a totally discredited scheme which would affect one in five families next year. This sharply regressive attack on the poor is a new low but it does expose the whole charade of British politics. The Tories are left bleating about the 'unelected Lords' in levels of hypocrisy that would have you choking on your expenses-paid vole-au-vents. Tory backbencher Edward Leigh said: "Not for 100 years has the House of Lords defied this elected House. This is a serious matter and I ask for the speaker to give a statement to protect the rights of the elected representatives, not just for us but for the people of this country." Theresa May's Parliamentary Private Secretary, said: "It should and hopefully will have consequences for the House of Lords."
Dark threats from a minority government elected on a minority vote who have no support at all in large swathes of this divided land.
Iain Macwhirter writes: "Of course, the Lords should be reformed. People who have not been elected to parliament have no place in the legislative process, let alone well over 800 of them. It is a democratic anachronism composed of ex-hereditaries, government toadies, businessmen, lawyers, bishops and assorted members of the "great and the good". And the not so great, like Lady Mone."
But no, the House of Lords should be abolished, not reformed. It is unreformable.
It's hard to see who comes out of this farce the worse. John McTernan manages to turn it into an attack on the people in the Labour Party he hates, writing:
"For the key fact of the defeat over tax credits was that the government was defeated by the Lords and not by the Labour Party." But the Labour position is hilariously equivocal. As the FM writes: "I'm no fan of the House of Lords but, if you are a Labour peer, why would you abstain in a vote to stop tax credit cuts?"
This kind of ceaseless prevarication against a starkly obvious wrong that has massive opposition in the country leads you to utter despair about the Labour Party.
Perhaps funniest of all is the Red Baron (pictured) himself tweeting: "Labour Govt. would now be replacing Lords with Senate of Nations & Regions if SNP hadn't helped Tories back to power".
As I wrote yesterday, the media is now filled with grand celebrations of our system and our wonderful constitution. In the Guardian the imbeclic Simon Jenkins writes; "If you are leftwing, last night's House of Lords vote on tax credits was a triumph." No it wasn't, it was a tragedy which will be used to prop up this ridiculous feudal pile. The consequences are either a reactionary Tory backlash under the veil of 'parliamentary democracy' or an unelected chamber celebrated in the media, or both. Meanwhile the victory everyone is countering on about is just a temporary delay till Osborne gets his spin right.
As the show trundles on, it's worth noting that Ruth Davidson, fresh from chuckling her way through Have I Got News for You (The Lucky Pig) is trying to distance herself from her own government.
We're told that Davidson raised concerns about the Chancellor's plans at the Conservative Party conference earlier this month. Before the vote, Davidson apparently told the Mail On Sunday that the cuts were "necessary but needed to be introduced more carefully". Whatever that means.
"The idea that there's a cliff edge in April before the uptake in wages comes in is a real practical human problem and the Government needs to look again at it," she said.
On Tuesday, Alex Johnstone, a member of Holyrood's Welfare Reform Committee told BBC Radio Scotland's Good Morning Scotland programme: "She was concerned about that and she was the one who first raised the problem with the Chancellor from a Scottish perspective."
"I think it's important that we remember that we all need to work together the ensure that the policy applies appropriately across the country. With a limited representation of Scottish members of parliament in Westminster, the Chancellor perhaps didn't have that opportunity as early as he could."
He continued: "But Ruth Davidson attends (political) cabinet meetings on a monthly basis, and she took the opportunity to make sure he knew."
This is utter nonsense. The idea that the Scottish Conservatives can distance themselves from their own policies, or the myth that Davidson has some kind of influence at a UK level needs exposed.  Davidson, for some inexplicable reason, gets a completely free ride from the Scottish media. I wonder if a more critical edge will emerge from this or will we all just chuckle along?