Hinterland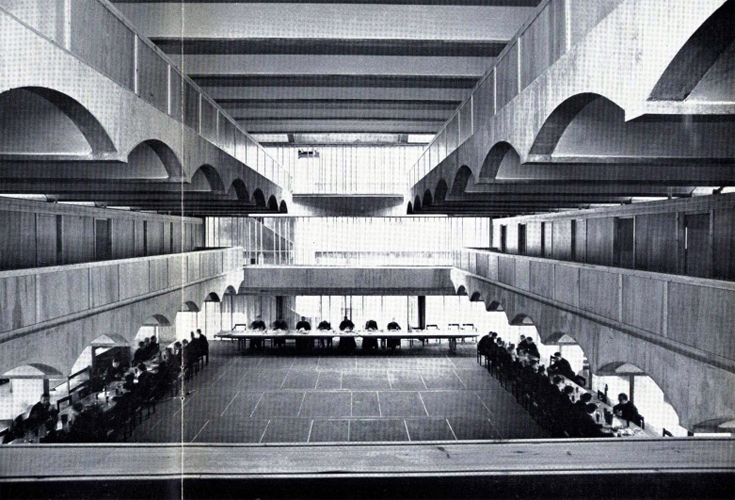 This week news broke that work on the £7.3 million restoration project to Cardross Seminary – led by arts charity NVA – will start next year. The project will transform the 50-year-old Grade A-listed structure into an international arts centre named Hinterland.
St Peter's Seminary was designed by architects Andy MacMillan and Isi Metzstein, but fell into disrepair after its closure in 1984. It's now regarded as a lost classic of architecture. On MacMillans death, Gavin Stamp called it 'the finest modernist building in Scotland' and wrote:  "In these buildings, and in their masterpiece, St Peter's Seminary at Cardross, Metzstein and MacMillan gave a distinctive poetry to the European modernist tradition, combining admiration for the achievement of Le Corbusier with a wide and idiosyncratic knowledge of history."
NVA's director, Angus Farquhar has dedicated himself to its restoration, in a scheme that many would have found too daunting given its epic scale and cost. The challenges of the project were exacerbated by the buildings location, extensive disrepair and the presence of asbestos on site. Undeterred Farquhar's proposals include a 600-seat performing arts venue and a heritage exhibition alongside indoor and outdoor teaching spaces. It's work of this scale and ambition that we need to be acting on.
The project stands as statement of unrestrained adventure itself: reclaiming a lost building haunted by the failures and crisis of the Catholic church; regenerating and restoring a landscape around the building that will be as important as the structure itself, but also, crucially, creating a world-class arts venue for Scotland.
The building will be the venue for the launch of the Festival of Architecture. See more here. Hinterland is produced by NVA, creators of Speed of Light for the Olympics and Ghost Peloton for the Tour de France,
In this film Angus describes the building and the restoration project …(watch full screen)