Discos and Drugs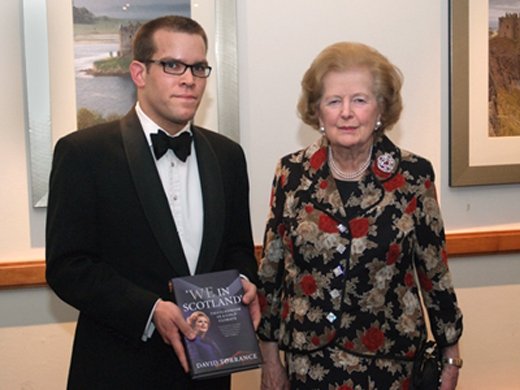 The period between Christmas and New Year is a difficult one for journalists and this year has proved just so for poor Iain Martin caught spluttering a barely coherent post-Santa rant that makes you think he'd maybe been overdoing the chocolate liqueurs. Hogmanay has been ruined by those darned Nats, apparently.
In other news, apparently Tories are *****.
In news that has taken the world by storm, it turns out BOTH David Willets AND Oliver Letwin are bastards. Willets, then a young advisor to Thatcher (pictured top right with a  non-aligned, politically neutral journalist).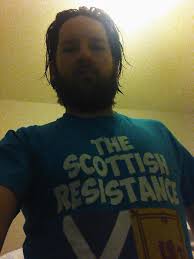 The papers ("Pampered Scots' should face deep cuts, David Willetts told Thatcher') report: "Downing Street papers released by the National Archives on Wednesday show that he tried to win Thatcher's backing by telling her that her "wider economic philosophy" was not fully applied in Scotland, where public agencies such as the Scottish Development Agency and the Highlands and Islands Development Board continued to flourish."
A slightly over-optimistic David Willlets reported (in 1986) that "Ultimately, the question is a political one. The position of the Conservative party in Scotland is so bad that it might not deteriorate any further…"
That went well.
Meanwhile, the Independent reports that Oliver Letwin (in 1985): "claimed that white people were not prone to disorder and suggested that a scheme to encourage black entrepreneurs would only result in them investing "discos and drugs". Mr Letwin poured scorn on proposals to spend heavily to improve facilities in riot-hit neighbourhoods by arguing that rioting in London, Liverpool and Birmingham that year had been due to "bad moral attitudes".
Well. We're suffering the result of the long 1980s, these people have now been in uninterrupted power for decades.
As this cascade of truth lets the scales fall away from our eyes this Hogmanay, give thanks to Alex Massie and the Sword of Truth that is David Torrance for helping heal the wounds between Scotland's media and the wider electorate.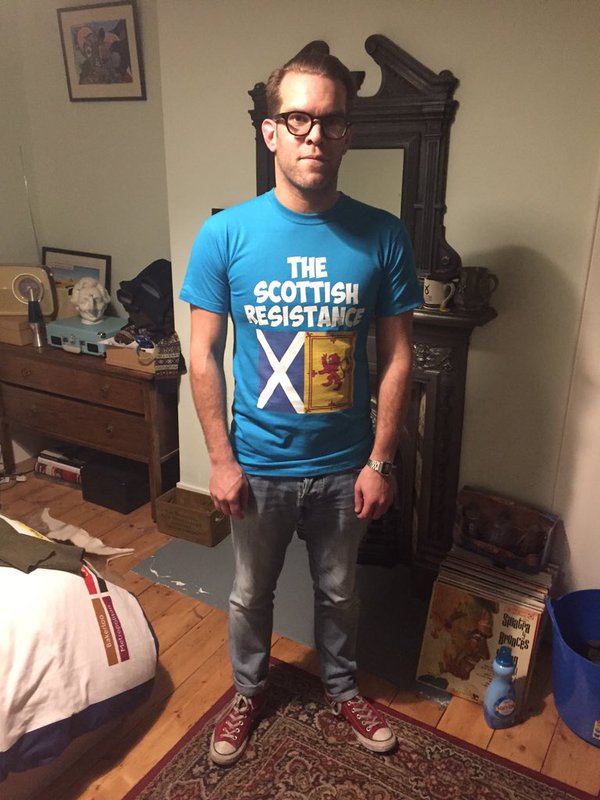 Both are at the vanguard of the movement to convince us that the very notion of imbalance in the media is the sole retreat of  unhinged bampots. David, who worked for a year and a half  as Parliamentary Aide to the Shadow Scottish Secretary David Mundell, still fills column inches proclaiming his supreme independence on all constitutional issues. Taking a nod from his elder and better, David leads the charge to rebuild trust with this tweeted photo mocking the 'Scottish Resistance', then bleats to his tribe that 'it's all getting a bit weird' when people dissect his self-promoted selfie.
Reality bite. Tories, whether in the 80s or now have behind them a deeply objectionable concept of society. This oozes out of them despite sophisticated efforts to pretend otherwise. It's not contingent on them being 'good' now or 'bad' in 1980something, it's implicit in their worldview. The Scottish Resistance may be open to ridicule, but Scotland's Fourth Estate tread a tricky path of, on the one hand , demanding respect, whilst dishing out contempt. This is a media class incapable of realigning to new realities, who we will see sinking further beneath the waves of their own hubris and ego in 2016, as they post self-confident and contemptuous messages to the world they loath.
Happy New Year!