Taking a Fresh Look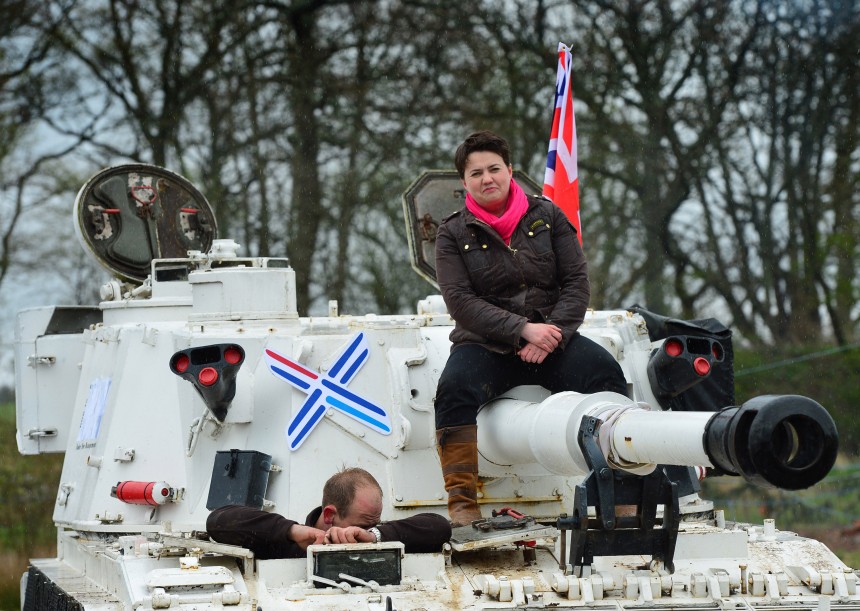 Before we get too celebratory about women in Scottish politics – with our triumvirate of female political leaders – it's worth reflecting on a few harsh truths. It's true that Nicola Sturgeon has taken the SNP to new heights, that Ruth Davidson gets plaudits for not being as bad as her predecessor and that Kezia Dugdale is less awful than Jim Murphy. But all three face real – if very different – problems. Nicola Sturgeon may be leader of a political juggernaut but she is still surrounded by a hostile media and faces a different set of criteria for success than any of the others. She will be measured not just by her time in office but her ability to achieve epic constitutional change.
On the face of it, Ruth Davidson is doing well. In fact if the polls are right the Tories are now close to overtaking Labour as the main party of opposition at Holyrood. Davidson's party has reached a record high of 17 per cent according to Panelbase, just four points behind Labour. But is this really because of her? What she has done to achieve this isn't actually so clear. As Labour conduct an alien autopsy of it's own, picking apart its electoral corpse, the reality may be less about Tory triumphs and more about Labour (and Liberal) catastrophe. With just 100 days to go till the Holyrood vote, Kezia has been in London to brief the Shadow Cabinet as indicators show that the party may lose every constituency seat in Scotland.
In this context Dugdale's efforts to rebrand and salvage Scottish Labour from the referendum ignominy look spectacularly doomed. Some of this is outwith her control. Deborah Mattinson, the founder director of research and strategy consultancy BritainThinks, yesterday told the BBC that 'Dame' Margaret Becketts report on why Labour lost the general election was a "whitewash" and a "massive missed opportunity".
Others are more scathing. Andrew Rawnsley charts the months ahead:
"All eyes are now beginning to focus on the first major electoral tests for Corbyn Labour, the May votes for the Scottish parliament, Welsh assembly, London mayoralty and many English council seats. Kezia Dugdale, Labour's leader in Scotland, will brief the shadow cabinet this week on the party's prospects north of the border. If her account is honest, this will be grim listening for Labour's top table. Very level-headed people think it is entirely plausible that Labour will lose every one of the constituency seats that it currently holds in the Scottish parliament. It is also feared that Labour will lose its majority in the assembly and suffer serious reversals in the English council contests…I suppose if that turns out badly as well, Dame Margaret Beckett is always on hand to compose another report explaining why it wasn't really Labour's fault."
John McDonnell was good on George Osborne's 'sweetheart' deal with Google – Scottish Labour are right to focus on our housing crisis – and Jeremy Corbyn  was right to go to Calais. But none of this matters when, as an unpublished report "Emerging from the Darkness" states today that "For Scottish voters Labour are indistinguishable from the Conservatives – just less competent."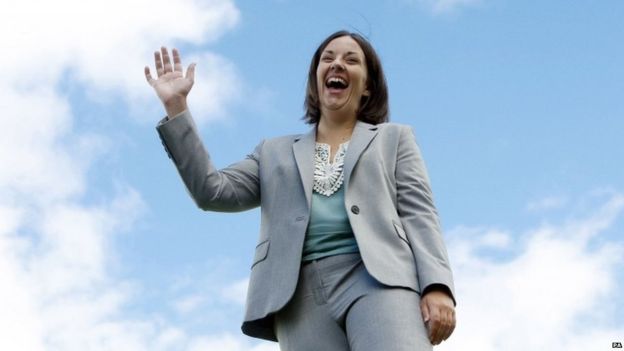 If Labour's crisis is clear, we shouldn't get too over-excited about Ruth Davidson's party either. She clearly has many fans in business and the media. As Cap X editor Iain Martin wrote in the Telegraph after a leaders debate: "What was most encouraging for anyone who thinks that modern Scotland is a tragedy in the making, with an economically illiterate political class suffering from a moral superiority complex, is that Davidson spoke up strongly and clearly for ideas that hardly ever get a hearing in left-wing Scotland. She talked about public spending restraint, enterprise, self-reliance and reforming public services."
Rachel Cunliffe gushed ("Ruth Davidson is just what the Tories need"): "She's a proud Scot from a working class background, representing her party in May's election and promising to stand up for the wider electorate, not just "those who've already made it in life". And she could be just what Scotland needs right now. No, I'm not talking about Nicola Sturgeon. I'm talking about Ruth Davidson."
Chris Deerin even went so far as to call her "one of the two best politicians in Britain right now".
Despite this, if truth be told, Davidson's Scottish Conservatives are still a toxic brand propped up only by a marginal and declining demographic. Their cherubic leader is regularly lauded in the media, but her performance at Holyrood and her political strategy is a huge failure. As Alex Massie informs us: "As recently as 1992, the Tories won 25 per cent of the vote in Scotland. That amounted to 750,000 voters. Even when, five years later, they lost their last 11 Scottish seats, they still managed to take 17.5 per cent of the vote. At no election since, whether it be for Westminster or the Scottish parliament, have they done so well. Last year the average Tory candidate won 7,358 votes."
With Iain Duncan Smith doing a good impersonation of Kylo Ren, the full implications of EVEL still to be recognised and the snarling Anglo British xenophobia of the No to Eu campaign yet to be unveiled, the Conservatives in Scotland are doomed, and may only be gaining some temporary gain from the electoral remnants of the right of the Liberal and Labour carcasses.
If we take this account, Davidson and Dugdale and Margaret Beckett look more like Trümmerfrauen for failed political projects than politicians capable of reclaiming or reframing their parties reputation.