Cringe Worthy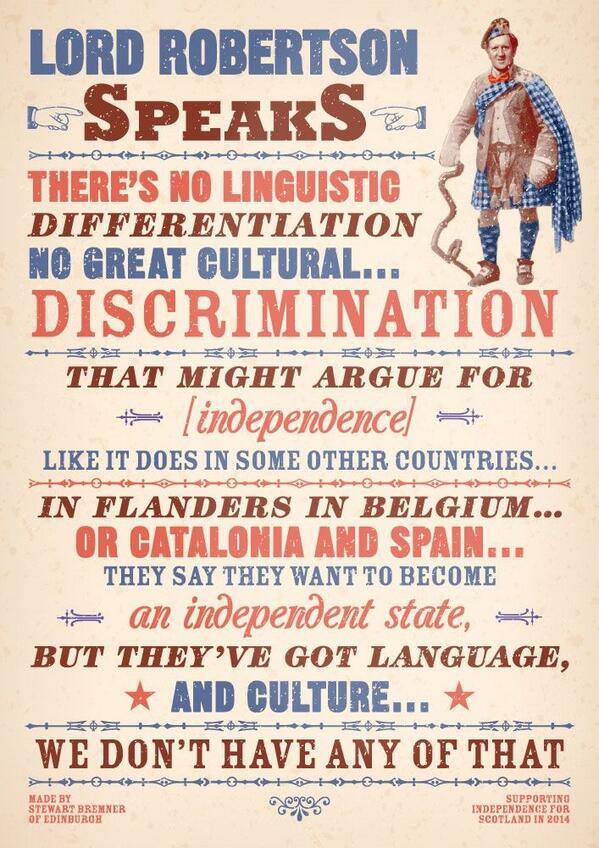 Poor Alex Massie embarks on some predictable snarky cultural commentary in his wee corner of the Times today. But what has upset him so much? Before anyone has even appointed the new Makar he is getting anxious: "So farewell then, Liz Lochhead, whose term as Scotland's national poet, or "makar" has come to an end. I doubt I am alone in failing to recall any of the poems your wrote" he writes, dripping in disdain. The standfirst to the article: "those individuals who refuse to acknowledge the prevalence of the English language are only fooling themselves" makes the agenda very clear. This is Borg-like anglicisation. Cultural resistance is futile. In a comic twist he continues: "Let me make a very modest (sic) prediction; whosoever successes Ms Lochhead will not be a publicly declared Unionist…The new "makar" will have to pass a mysterious and unacknowledged "Scottishness" test. And why not? This is a country that loves lying to itself."
Clearly Mr Massie is upset. But why? What is the need for this fervent cultural orthodoxy? What existential threat does having some small modicum of culture expression hold?
The use of inverted commas around makar are thudded-out onto to Massie's keyboard with a terrible force. Why so vulnerable? What's the problem? After all we are told that the panel of former First Minister's who will choose the National Poet includes those terrible nationalists Jack McConnell and Henry McLeish, and the entire process is presided over by the New Zealand-born Robyn Marsack, Director of the Scottish Poetry Library. The process to come up with a shortlist includes representatives from the Association for Scottish Literary Studies, Creative Scotland, Literature Alliance Scotland, National Library of Scotland, the Saltire Society, Scottish PEN and StAnza (Scotland's poetry festival), it's hardly a hotbed of blood and soil nationalism is it?
If anything the emergent live poetry scene in Scotland is characterised by its openness, its vibrancy, its focus on the contemporary and every day. It's not interested in national identity. Where do Swedish-born Agnes Török, or British-American Sophia Walker, or Jim Monaghan fit into Massie's paranoia? Similarly, the Scottish Poetry Library is marked by its internationalism and its lack of ideology. Massie is clearly confused.
Continuing rambling across his cultural unconscious he goes on: "Very few people actually write, or read, Scots today" without pausing to think why that might be. In fact, as we launched our Scots and Gaelic pages, one of the very first comments we received was a reader writing: "I never realised I could write the way I speak."  It's a plaintive cry and one that would seem ridiculous in any other modern European country today.
Scots, as all language, is a living moving fluid beast. It is not, as Massie suggests, to be confined to Dunbar and Henryson but is a reflection of all of our day-to-day lived experience. But this culture reflection is an anathema to those people who want us to understand "we speak English here" – and any deviation from that is simply unacceptable. In a country were few of the key cultural institutions are led by Scots, or even people with an in-depth understanding of Scottish culture, the very idea that you might ask that of your national poet is considered treasonous. It is a 'lie'.
What threat do Jackie Kay, Don Patterson or Douglas Dunn pose to Massie? What terrible impact would Patterson, author of "40 Sonnets" (2015) and "Reading Shakespeare's Sonnets" (2012) have on Massie's monoculture? What exactly does Kay represent that's so threatening, and how exactly does she represent some narrow Scottish archetype? It's a very vulnerable British culture that can't accommodate the merest of representation within this "family of nations". It tells us a lot about how fragile the political project is that it can't withstand the slightest diversity. The clue is of course in George Robertson's famous quote from the referendum. This is to be a cultural desert. To recognise culture difference would recognise difference, and history, and that is intolerable.
I'm all for the makar role being changed, expanded, revitalised. It should be taken out of the (Scottish) states hands. It should be a role that is open to public and popular appointment. It should operate as a gateway to expression and creativity and encourage writing and speaking in every tongue. In doing so we would prove a genuine cultural confidence.