The Myths of Scottish Nuclear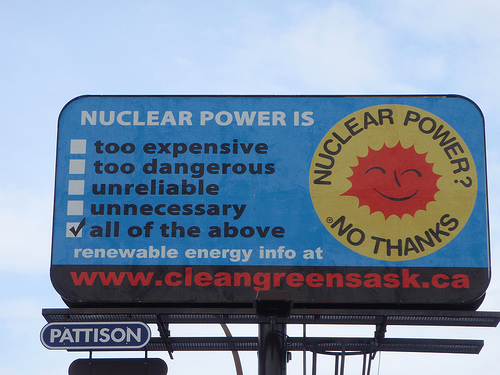 Today it was announced that Torness nuclear power station would remain open until 2030. The announcement wasn't made by the Scottish Government (or even the UK Government) it was made by the French company, EDF. If ever there was a potent sign of the failure of devolution, the futile narrow nature of our putative democracy this was it. This is a massive strategic decision, and, whether you are a supporter of nuclear power or not, it's telling that we have no control over it.
Good Morning Scotland
The signal event was heralded by BBC Scotland who rushed on an energy expert – Professor Paul Younger from Glasgow University – to tell us about the magnificent safety record at Torness and how renewables were all a terrible failure and how nuclear power was "low-carbon". The astonishing account was left wholly unchallenged by the 'interviewer' who seemed to be lacking even the barest facts to quiz or confront their guest. It's a media experience that simply wouldn't happen on Radio 4 – or an equivalent news channel, where the presenters are well-briefed and, at least, inquisitive. Still, as one media fails, another succeeds. The Ferret yesterday reported:
"Over 3,800 nuclear safety events have been reported at 37 civil and military sites across the UK in the last 14 years, according to an official report. The UK government's Office for Nuclear Regulation (ONR) has published a list of all the incidents at nuclear power and weapons plants between 2001 and 2015. They include multiple safety breaches, fires, leaks, spillages, equipment failures and workers being contaminated with radioactivity. Since 2009 the number of incidents reported every year has doubled from under 200 to over 400. But ONR says that this is "consistent with a positive, proactive and developing safety culture" and should be welcomed as "a mature and open reporting culture". ONR stresses that the vast majority of the events – 3,857 out of a total of 3,866 – were minor and of "very low" safety significance. Eight events were more significant and one – a leak of 83,000 litres of radioactive liquor at Sellafield on 20 April 2005 – was defined as "serious".  The huge nuclear complex at Sellafield on the Cumbrian coast had by far the highest number of reported incidents – 456. There were also 286 incidents recorded at the Torness nuclear power station in East Lothian and 266 at the Hunterston nuclear power stations in North Ayrshire. The Dounreay nuclear site in Caithness, which is currently being decommissioned, reported 106 safety events. Some 311 "unintended incidents" took place at military sites, with the most – 137 – at Britain's nuclear bomb factory at Aldermaston in Berkshire. One of the more serious incidents occurred at Aldermaston on 10 October 2010 when corrosion was discovered in structural steelwork. This forced the closure of the top secret A45 facility that makes enriched uranium components for nuclear warheads and fuel for nuclear submarines. The event was rated as level two on the international nuclear event scale. This means that it involved "significant failures in safety provisions, but with no actual consequences."
So much for that magnificent safety record. None of this is new.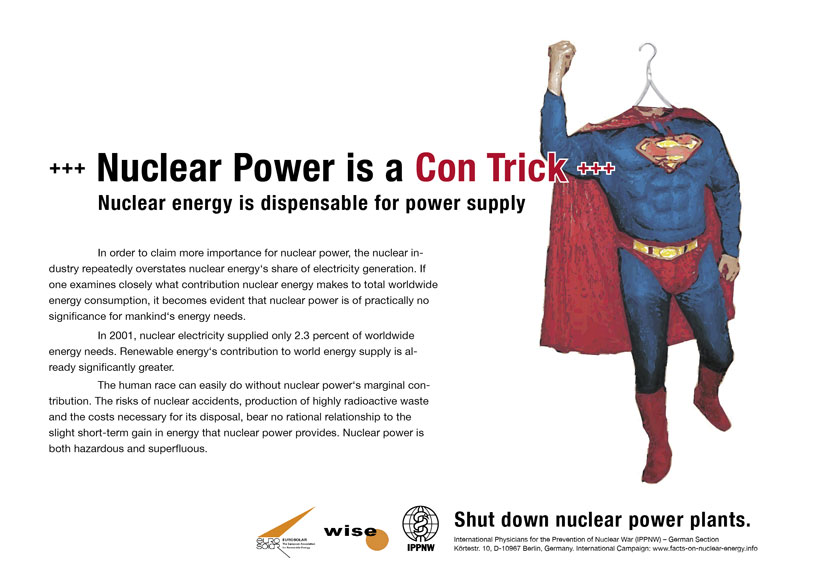 But what about the claim that our renewable energy field is an unmitigated disaster, as repeated by Iain Gray MSP shortly after?
Despite facing unprecedented attacks from Amber Rudd MP, the Scottish renewables industry is a major success story. In fact green energy projects are now the largest generator of electricity in Scotland, according to recent figures (Department of Energy and Climate Change statistics showed almost half (49.7%) of Scotland's electricity demand came from renewable sources in 2014.) The renewables sector north of the border employs 21,000 people directly and last year produced almost a third (29%) of the UK's renewable energy. In 2015 Lang Banks, director of WWF Scotland, said: "Given the urgent need to reduce global carbon emissions, we should all celebrate the news that half of Scotland's power needs are now met by clean renewable sources. "That renewables are now the largest single source of power, ahead of coal, gas and nuclear is a major achievement we should be proud of." But we're not.
But what about the idea that this fantastic clean low-carbon nuclear energy is cheaper than that nasty failed renewable stuff? Writing today Richard Dixon explains:
"It's not hard for EDF to have a life extension because, basically, they just announce it, they don't actually need anyone's permission.  So in one sense it is meaningless as more of those fractured reactor bricks, cracked turbines or jellyfish incidents could make it shut any day. EDF have announced the life extension for Torness  and other reactors in the UK today because they are trying to distract attention from their terrible financial results and their repeated failure to make a final decision on whether to build the Hinkley Point reactors in Somerset.  Hinkley was supposed to be cooking your Christmas dinner by 2018.  Now it will be 2025 or later, if it ever gets built.  With its other two reactor projects, in France and Finland, years late and billions over budget, EDF have been putting off making a decision about whether to fully commit to building the £18bn station.  Their unions have been telling them to give up on Hinkley because it would drive the company into bankruptcy.  And the French nuclear regulator has just told them they need to spend eye-watering sums making their existing reactors safer.  They are so far from making the Hinkley decision that it is not even on today's board meeting agenda."
Awkward.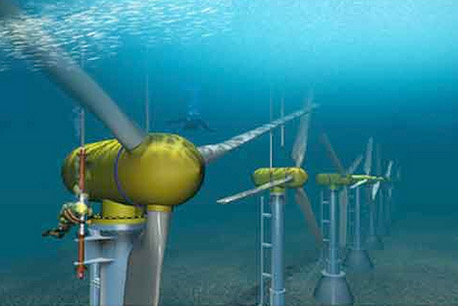 What about the idea that 'baseload' is an obstacle we simply can't overcome?
Ignored by all on GMS is the most well-known and tested alternative – pump storage hydro – which we already have at Scottish Power's Cruachan plant and at SSE's Foyers plant. This is ingenious. When the wind blows it pumps water to the top of the hydro facility, 'storing' that energy for when we need it, then releasing it when demand requires. Both Scottish Southern Energy and Scottish Power want to expand their pump hydro provision. This isn't sci-fi and it isn't thirty years off, it's here and now. Added to this take the Mey Gen's exciting tidal energy project in the Pentland Firth – the world's largest tidal stream project: "When completed, the project will include up to 269 turbines submerged on the seabed, generating enough energy for 175,000 homes in Scotland. The total first phase (Phase 1) of the project alone (61 turbines / 86MW) is expected to provide enough electricity for 42,000 homes in Scotland. Construction is expected to begin later this year, with the first electricity anticipated to be delivered to the grid by 2016."
Or how about the world's first floating offshore wind farm run by Statoil off Peterhead?
The Missing Narrative
But listening to the BBCs expert and the ex-Labour leader you'd be forgiven for thinking it was time to stock up on batteries and candles. What is missing in all this story isn't just the investment in innovation and research to make genuine clean energy possible but a complete energy descent plan to take us away from growing demand.
Insulation, smart technologies and – more importantly a civic commitment to reducing demand across the board planned strategically and towards which we all take responsibility – with a binding legislation to assure corporate compliance – is the key to transforming our energy futures.