Willie's Big Bold Package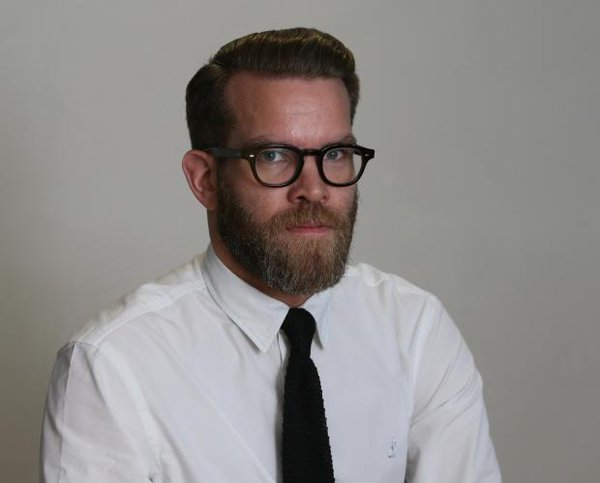 Nicola Sturgeon took the opportunity at SNP conference to slaughter the Conservative Party's attacks on the most vulnerable. It was a bit like shooting fish in a barrel. But while the Tories slump at 13% of the vote, the Liberal Democrats could be facing a 'extinction event' at the Holyrood elections. Jo Coburn put that to leader Willie Rennie on the Daily Politics show citing polls of his party bumping along at 4%. His response? "Oh, come on, none of this dismal talk". "We've a great chance of growing this time". "We have a big bold package for this election".
"Oh, come on, none of this dismal talk" @willie_rennie tells @Jo_Coburn
"We've a great chance of growing this time" https://t.co/d1vLKTPbJW — DailySunday Politics (@daily_politics) March 14, 2016
But if Rennie talks tough – if unconvincingly – in the face of annihilation, other voices on the right are not feeling quite so positive. The impression that Scotland is divided by people just experiencing  a different daily reality is becoming more and more pronounced. The Brian Spanner account is an example not just of misogynist hatred and the Edinburgh establishments shameful omertà, but more than that it's indicative of a political class that has lost the argument and has nothing useful to contribute to political dialogue.
Poor old Iain Martin sounds like he is losing his grip arguing ('Blood and soil Nationalists are an embarrassment to Scotland'): "…the attack on Question Time was more than ridiculous, it was deeply embarrassing, and as a Scot I was embarrassed by these clowns who were complaining and making their country and mine look ridiculous in front of the rest of Britain. Scotland is a terrific country with a lot to offer. It has long been outward-looking, it ran a third of the Empire which never gets mentioned."
Quite right Iain, we should all celebrate the glorious empire more often. Developing his Nazi-inspired theme, the grim editor of CapX continues suggesting: "Perhaps non-ethnic Scots north of the border or those with an ambiguous accent can be compelled to wear a badge (a yellow thistle?) so they can be identified? Just an idea."
This is the standard of journalism that is being pumped out by these people who will, presumably, next week be asking us to cry crocodile tears for their dying industry. The pro-indy movement as Nazi's hasn't had a run-out for a few months so it's great to see it resurrected.
Over at the Herald the peevish David Torrance is festering away: "while Yes Scotland's Project Fear was wrong on almost every front, Better Together's was more or less bang on" and poor Alex Massie at the Spectator seems to be getting into a new paroxysm. The SNP should hold a referendum now, or they shouldn't, or they should. It's not very clear. Either way they are a bad thing.
"There are no plans for IndyRef2, at least not yet" we're told before complaining that "Asking it to respect something as trivial as a referendum result asks the party to cease being itself. You might as well wish for the moon. Without independence, or at least the idea of independence, there's no point to the SNP." So they lose if they respect the referendum and they lose if they 'disrespect' the referendum. Not that you should, expect much clarity from a magazine that publishes 'Liberals are the true heirs ofNazism' or that it's the fault of anti-Trump protestors that the Trump campaign is awash with violence ('The anti-Donald Trump mob is Making America Scary').
This is all lightly-bonkers stuff, but the impression that the unionist right is semi-detached from reality is gaining momentum. And, in the face of electoral meltdown, this detachment will only accelerate their confusion.
If these results are as polls suggest at least two of the three Scottish party leaders may have to resign. The commentariat will continue to write in indignant incomprehension at what is going on and platforms, such as the Herald and Spectator will continue to publish them in the name of 'balance'.
Martin may feel that we should celebrate the Empire, and the ubiquitous Torrance may argue that Project Fear was actually the Yes campaigns mode of working, but the reality is that their Britain is sliding away, losing credibility every day. A Britain in which a Tory minister 'wants UK pensioners to be low-wage fruit pickers', a Britain in which homeless people will be evicted in their thousands from hostels as a result of government plans to cap housing benefit payments to vulnerable tenants, a Britain in which a growing number of people are sleeping in bins, is one in which most people in Scotland simply don't want to be associated. As disability benefits are cut and people are sanctioned, it is this reality that people are experiencing as more and more of us fall prey to precarity and the disorienting world of austerity. This isn't a Britain it's easy to love.
A harsher more brutal Britain is emerging that simultaneously withdraws state protection whilst increasing state intervention. The surveillance state is growing. As Michelle Stanistreet writes: "When the British state has a total disregard for the protection of sources and whistleblowers then there are severe consequences for all journalists and press freedom."
With George Osborne's next round of cuts (forecast at £4 billion) in the offing, the irony is that these conservative pundits are nowhere to be seen. Where is their libertarian ire? Where is their focus on the ideological spell being cast over society by a government we didn't elect? It's nowhere to be seen because the enemy remains Yes voters and the SNP. Better Together won the referendum with a campaign built on fear and loathing but they cannot maintain this veneer of reality in the face of the ugly truth of British Tory rule as it unfolds before our very eyes. The notion of Britain we are asked to invest in is being dismantled. The union cannot withstand the social contract being broken. It has little left to sustain itself.
The departure of the Liberal Democrats may be an insignificance in Scottish politics but it is just part of the changing landscape that the commentariat is struggling to get adjusted to.