The Rand Corporation, Nuclear Weapons, War, Torture and the Scottish Funding Council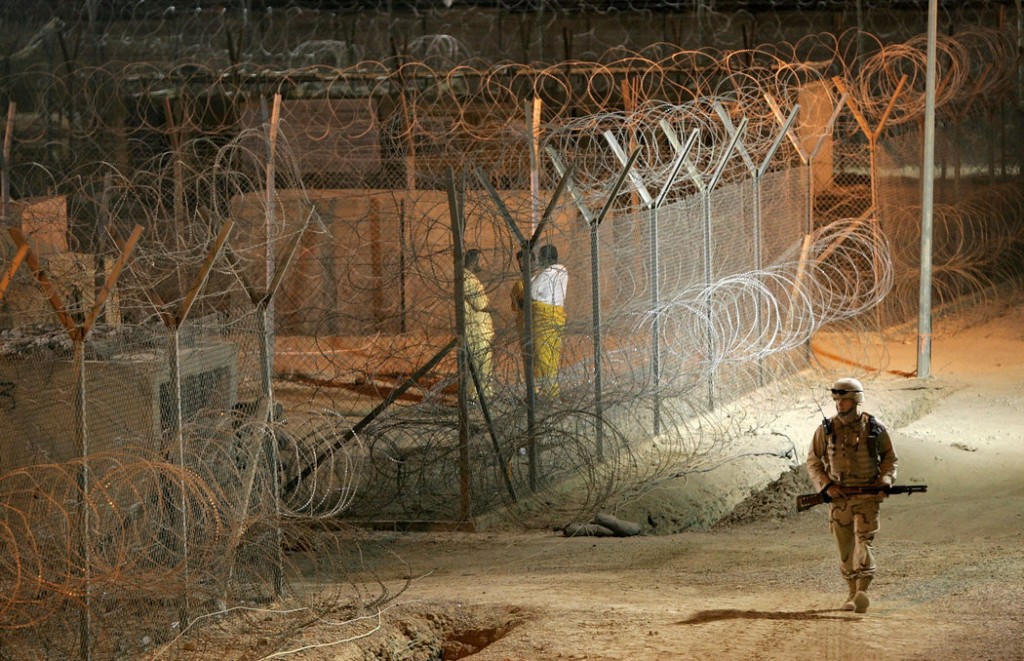 The body that funds Further and Higher Education in Scotland, The Scottish Further and Higher Education Funding Council (SFC) has been providing public funds to the Cambridge based UK/European division of a US military think Tank, the RAND Corporation, that has been implicated in every US war since 1945, including Vietnam and Iraq, and as revealed by Pulitzer Prize- winning journalist James Risen, was involved in devising and promulgating the torture methods used in Iraq – most egregiously in Abu Ghraib.
I reveal here that through the SFC, a non-departmental public body directly responsible to the Scottish Government through John Swinney, Cabinet Secretary for Education and Deputy First Minister of Scotland, the Scottish public has been providing substantial funds, over many years, to RAND's UK/ European offshoot, RAND Europe. The present situation arises, however , due to an ambiguity of higher education devolution, where although Research is a matter reserved Westminster, due to historic dual funding obligations (known as dual funding), devolved funding councils retain an obligation to provide research infrastructure. Whitehall exploits this to impose its own research policy imperatives on the Scottish body – thereby undermining the devolved status of Higher Education.
Despite RAND's long record as a cold-war and nuclear war protagonist and its role in torture, Freedom of Information (FOI) requests reveal SFC as a long-term client and funder of RAND Europe through SFC's English counterpart the Higher Education Funding Council for England (HEFCE).
James Risen is an estimable man. For his critical work in revealing a botched CIA covert effort during the Clinton administration to undermine Iran's nuclear program, the New York Times reporter and investigative journalist was subjected to prolonged threats from the 'liberal' Democrat Obama administration to identify his sources, or go to jail. Obama and his Attorney General Holder eventually backed down, but only after six years of worry and uncertainty for Risen.
Despite this harassment, Risen went on to reveal that the American Psychological Association (APA), the professional body of psychologists working in the USA, secretly collaborated with the administration of President George W Bush to provide a legal and ethical justification for torture in the so-called war on terror after 9/11. Risen identified contract psychologists James Mitchell and Bruce Jessen as architects of the CIA's so called 'enhanced interrogation techniques', subsequently accepted even by the Obama administration as torture which according to Human Rights First document: Leave No Marks : Enhanced interrogation Techniques and The Risk of Criminality (see the document here: http://www.humanrightsfirst.org/wp-content/uploads/pdf/07801-etn-leave-no-marks.pdf) including waterboarding, stress positions, exposure to extreme cold, sensory and sleep deprivation, and isolation. He also revealed that the RAND Corporation was deeply implicated in the process that brought psychological justifications for torture from the CIA Frankenstein labs of their creation, to the torture chambers of Abu Ghraib.
Cambridge-based Rand Europe according to its website is :
"The European arm of the RAND Corporation, we share its mission and values".
Perhaps it is time for the Scottish Government to look more closely at the "mission and values" of this organisation with which it contracts using public funds.
In his book, Pay Any Price: Greed, Power, and Endless War (in the chapter titled "War on Decency") Risen presents irrefutable evidence of RAND complicity in the US torture programme from an inside source. Scott Gerwehr was a RAND Corporation analyst with close ties to the CIA, the Pentagon, and the APA. Gerwehr died in a motorcycle accident in 2008, leaving behind an archive of personal emails, which Risen obtained while conducting research for his book.
Gerwehr had risen to prominence after 9/11 in the field of 'deception detection' and was recruited by, and formed close contacts with, Kirk Hubbard, a CIA psychologist heading its Research and Analysis Branch. Hubbard hired Mitchell and Jessen to focus on "psychological assessment of spies and potential spies".
According to a subsequent highly critical official independent report set up in the wake of Risen's revelations (see below), Hubbard worked closely with "CIA contractor and RAND Corporation analyst Scott Gerwehr", who "organized conferences at which behavioral science academics met with national security psychologists from the CIA, Department of Defense, and the FBI on subjects such as 'detecting deception' " – a euphemism for torture:
"This was a vitally important concept to Mitchell and Jessen in implementing their apparent theory that harsh interrogation techniques can actually yield accurate information if the interrogators are able to determine when the interrogation subject is lying".
Their theory had no scientific merit – torture yields anything but 'accurate information' – a fact well established by reputable science. As in many other fields where science and academia are suborned by government interests, what we see here is 'policy-driven research' not 'research-led policy'. And yet the UK government has entrusted elements of research policy to RAND Europe – and Scotland is dragged along.
Risen's book and articles in the New York Times led directly to the APA establishing a Special Committee under the auspices of the Sidley Austin legal firm, to establish the facts, and investigate the ethics surrounding its members' design and participation in the torture techniques that resulted in the horrors of Abu Ghraib and elsewhere. The outcome was the:
REPORT TO THE SPECIAL COMMITTEE OF THE BOARD OF DIRECTORS OF THE AMERICAN PSYCHOLOGICAL ASSOCIATION: INDEPENDENT REVIEW RELATING TO APA ETHICS GUIDELINES, NATIONAL SECURITY INTERROGATIONS, AND TORTURE
A PDF of the report can be downloaded by pasting this in a browser.
The Report concluded that:
Based on the evidence available to them (the investigatory committee) of important interactions between APA and parts of the government, they believe that the only logical explanation for APA's action is collusion or close coordination with the government. They describe APA's apparent motive and intent in different ways, from a desire to curry favor with the government to an intent to help government officials engage in torture. And some are convinced that a comparison of the timing of APA's actions and the timing of the Bush Administration's actions establishes that APA was acting in explicit and close coordination with high-level Administration officials. Some label APA's actions "criminal," and have called out by name the APA officials and employees most involved with this issue, with a request that they be prosecuted. They have said that APA's refusal to strictly limit—if not prohibit—the involvement of psychologists in national security interrogations on ethical grounds created an indelible stain on the entire profession, and a warped and improper definition of what it means to be a psychologist
Among its findings was that the collaborations between Hubbard, Gerwehr, Mitchell and Jessen:
".. developed into a close and friendly working relationship between the four of them as they planned CIA- and RAND-sponsored conferences in 2003 and 2004".
In his book Risen states (Pay Any Price, p195):
"After 9/ 11, Scott Gerwehr began to make his mark in the burgeoning field of deception detection. In 2003, he was deeply involved with a conference on the topic that brought together leading experts from RAND, the American Psychological Association, and the CIA. The conference, funded by the CIA, marked Gerwehr acceptance into a tight-knit network of behavioral science experts all playing roles in the war on terror. Mitchell and Jessen, who were then at the height of their influence within the CIA, attended the conference along with Hubbard. ….
….In 2002, the American Psychological Association issued subtle changes to its ethics rules that, in effect, gave greater professional cover for psychologists who had been helped to monitor and oversee harsh interrogations. Perhaps the most important change was a new ethics guideline: if a psychologist faced a conflict between the APA's ethics code and a lawful order or regulation, the psychologist could follow the law or 'governing legal authority'. … This change introduced the Nuremberg defense into American psychology."
Thus the RAND Corporation and the CIA were progenitor and midwife to the psychological torture methods, that have so disgraced the USA in recent years.
But it is no surprise that the CIA and RAND should have worked so closely together in the design and implementation of torture – there are those who would argue that RAND and the CIA are one and the same organisation.
Formed in 1946 as a tax-exempt think tank by airforce generals to offer research and analysis to the US armed forces, RAND was created by and for the military industrial complex (MIC) and is the world's largest private research center for military strategy and organization. With an annual budget of $160 million, the Rand Corporation is the biggest and most important private research organization of its type in the world.
Presided over by James Thomson, among its administrators are Frank Carlucci, Deputy Director of the CIA during the Carter Administration and president of the notorious Carlyle Group, the elite private equity investment corporation deeply involved in Iraq profiteering and armaments trading. Condoleezza Rice and Donald Rumsfeld were formerly RAND administrators. Zalmay Khalilzad (George W Bush's ambassador to the UN), and was an analyst there. Khalilzad can be seen here introducing Donald Trump to make a " a major foreign policy speech" at an event sponsored by the US conservative National Interest magazine. John Major, that nice, mild-mannered chap that the BBC loves to use as an unbiased expert commentator on international affairs and the Middle East, who presided over the Gulf War – the first attack on Iraq, was Carlyle's European Chairman. Tony Blair is not the only warring ex-prime minister involved in war profiteering – some are just a bit quieter about it.
The late Professor Chalmers Johnson, was a repentant cold-warrior and author of numerous books including, most recently, three examinations of the consequences of American Empire: Blowback; The Sorrows of Empire; and Nemesis: The Last Days of the American Republic – books that reveal the 'blowback' consequences of the US imperial adventure. Johnson states that the Air Force generals who set up RAND aimed to perpetuate the wartime relationship between the scientific and academic communities and the American military, that spawned the Manhattan Project to develop and build the atomic bomb:
"RAND was instrumental in giving that empire the militaristic cast it retains to this day and in hugely enlarging official demands for atomic bombs, nuclear submarines, intercontinental ballistic missiles, and long-range bombers. Without RAND, our military-industrial complex, as well as our democracy, would look quite different."
According to Johnson, RAND was instrumental in justifying and promoting the Vietnam war under its doctrine the that the US should support "military modernization" in underdeveloped countries, and:
"…that military takeovers and military rule were good things, that we could work with military officers in other countries, where democracy was best honored in the breach. The result was that virtually every government in East Asia during the 1960s and 1970s was a U.S.-backed military dictatorship, including South Vietnam, South Korea, Thailand, the Philippines, Indonesia, and Taiwan."
Until the torture debacle, RAND's most notorious writers and theorists were the nuclear war strategists, caricatured in Stanley Kubrick's 1964 film: Dr. Strangelove, Or: How I Learned to Stop Worrying and Love the Bomb. One of them, Herman Kahn, even demanded royalties from Kubrick.
Given its history and purpose, RAND's interest in university research is no real surprise. A military industrial 'think-tank' – its ostensible role – will naturally seek to engage with academia. But its real nature, as an arm of the intelligence agency of foreign power that has brought murder, war and mayhem across the globe for the last seven decades, would suggest that such engagement in UK and other European has a more sinister purpose – particularly since the aim of the 'war on terror' is as much about subduing domestic populations as it is about maintaining US imperial hegemony.
Hence the role, remit and activities of RAND in the UK, including Scotland, go much further than merely liaising with academics and industry. Beginning with Blair's neocon New Labour regime to the present, RAND has been given a progressively more central role by the UK government and the bodies through which it funds universities, in processes that determine the design, selection (and rejection) of the type and nature of research, and increasingly the teaching, that goes on in UK universities, including Scottish universities. In other words, RAND and other right wing neocon think tanks are being offered opportunities to influence the nature of what is taught and researched in our universities. Not only that, but we are all paying them to do so!
The main vehicles for this influence have been the Research Excellence Framework (REF), and the so-called Impact Agenda. RAND has its fingerprints on both.
During the neoliberal revolution over the last thirty years universities have been remodelled as businesses, and transformed from self-governing scholarly communities, to top-down managerialist corporations, whose role was seen solely or mainly to provide economic outputs.
The Impact Agenda, is just its latest outcome, representing a gear-change in that process. According to Professor Mark Olssen of Surrey University :
"The effects of assessing impact signal a revolutionary new emphasis in neoliberal technologies: no longer concerned solely with demonstrating productivity and the quality of research outputs in all disciplines across the UK in order to inform the UK funding bodies' allocation of money for research (but) to 'sanction' research selection over the types of research being undertaken in terms of the contribution and significance for wider society" .
The Impact Agenda – "to focus academic research in areas aligned with the UK's industrial strengths" that had resulted by 2009 in the UK research councils investing £106 million (and many more millions since) in areas identified as "key areas of economic potential" – is one of the more overt manifestations of New Labour's neoliberal project – continued and expanded by both the Coalition and the present Tory governments.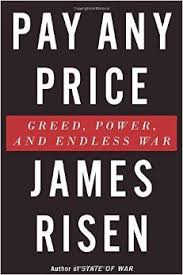 The sponsoring Labour ministers were MP David Lammy and Lord Drayson – who was the subject of the so-called Powderject scandal, with BBC News reporting in 2005 that he:
"was made a lord and then the UK defence procurement minister after giving New Labour more than £1m."
Lord Drayson donated £100,000 in 2002 before PowderJect Pharmaceuticals plc was awarded a £32 million contract for a smallpox vaccine to be issued in the event of a "terrorist attack". He donated £505,000 on 17 June 2004 six weeks after being appointed to the House of Lords by Tony Blair and a further £500,000 on 21 December 2004. Unfortunately for all concerned (except one suspects Lord Drayson) – it was the wrong smallpox vaccine.
A report by independent research body, the Potomac Institute, raised doubts about whether the vaccine would be effective in the event of an attack. This also raised questions about the government's decision to award the contract for the supply of smallpox vaccine to a company run by a Labour donor. Well, ok, anyone can make a mistake – Tony awarded the contract in good faith – and hey – it's good to know that good honest commerce can benefit from something as awesome as the 'war on terror'.
But Research Impact wasn't Drayson's idea. Like so many of the 'initiatives' inflicted on higher education these last 30 years, it too was fostered by none other than the RAND Corpration. But even then, the UK got it second-hand – it was first punted to Australia as the Research Quality Framework (RFQ) but rejected as unworkable by a new Australian government .
But of course as noted above, Impact was neither the first nor most prominant of the RAND Corporation's selfless contributions to Freedom and Democracy – its commitemnt to nuclear weapons, foreign war and the 'war on terror' – as we note above – are all well documented.
Not only did RAND help devise and monitor the Impact Agenda, it is also involved in implementing it through the Research Excellence Framework (REF). This seeks to score UK research quality -"assessing research quality at universities" .
The involvement of RAND Corporation in the design, implementation and now in the capture of that data at the behest of the UK bodies responsible for funding, and increasingly controlling its universities, is a further extension of the neoliberal influence such bodies seek to exert of civil society, particularly Higher Education.
RAND (through its 'associate' company RANMORE) helpfully offers to provide:
"analysis and advice package to support universities in their preparations and, crucially, to help them evaluate the impact of their research portfolios".
Thus RAND gets unrivalled access to the intellectual output of every UK and European university that signs up. UK Universities are placed under enormous pressure to do so, since their funding is tied to how they score in the REF.
Thus we have the UK/European wing of an organisation, and that is fully committed to "its mission and values" which one must assume include an open and long-term advocacy, of nuclear weapons, US foreign wars, and researching and promulgating methods of torture, being actively involved in setting national research agendas in the UK and other US vassal states in Europe.
One must assume that ministers, including Scottish ministers are satisfied that such information will not be used for nefarious purposes?
For not only does RAND Europe get access to our research results, and is consulted on research policy and its implementation, but our governments (UK and Scottish) also pay them for the privilege.
A Freedom of Information Request (FOI) (https://www.whatdotheyknow.com/request/engagement_with_and_payments_mad) reveals that SFC paid a total of £35,427 through its English counterpart, the Higher Education Funding Council for England (HEFC): "£24k of the total £280k RAND contract cost in 2014 and "£11,427 of the total £95k RAND contract cost in 2015".
A similar request to HEFCE (https://www.whatdotheyknow.com/request/value_of_all_contracts_given_to_3 : ) shows that the English Council admits payments of at least £295,493 to RAND for years 2008-15 but admits that these may be under-estimates since HEFCE, having initially omitted some of the above data, admits that it cannot account for the period 2000-2008 because: "HEFCE's retention scheme states that contracts and tendering documents should be held for 5 years after expiration of contract".
But links between HEFCE and RAND and Impact go back a long way. In June 2002 Sir Gareth Roberts, President of Wolfson College, Oxford, was asked to review research assessment on behalf of the UK higher education funding bodies (The Roberts Review of Research Assessment, May 2003) We know from this document that: "a programme of nine workshops with practicing researchers (was) undertaken for the review by RAND Europe". Since HEFCE can no longer find the tenders and contracts for these, we don't know how much this cost.
Given that RAND's own website shows that reports to HEFCE go back at least until 2003 when a work entitled: Assessing Research: The Researchers' View Vol II, was published, describing the results of a project that must have taken at least a year to complete, it is highly likely that UK higher education funding councils have been paying RAND for work at least throughout the present millennium, and that contributions to these payments have been made by other UK funding councils, including SFC throughout this period. It is worth noting here that other devolved UK national research councils play a subsidiary role to HEFCE in this – as in most other matters – all money for RAND is invoiced through HEFCE.
The same search of RAND's website indicates that between 2003 to the present no fewer than 27 items of work and reports were completed for HEFCE, the latest dated Feb 22nd this year. A large proportion of these include acknowledgements of SFC support in addition to that of HEFCE.
For example, in March 2015 RAND Europe's Professor Tom Ling and Dr Catriona Manville, presented on "Evaluation of impact in the Research Excellence Framework" at REFlections (see what they did there): Evaluation of the Research Excellence Framework (REF) 2014 and a Look to the future, at the Royal Society, an event sponsored by HEFCE, SFC and the Higher Education Funding Council for Wales.
It is therefore highly likely that the clear inadequacies of the FOI responses mask a substantial contribution from both Councils beyond their admitted £36.4k (SFC) and £295.4k (HEFCE). What the RAND documents also show is that most, if not all of this money, was spent in support of a the neoliberal Impact and REF agendas – whose purpose is to suborn academic research to the aims and purposes of domestic and global corporations.
Higher Education (but crucially not research) is supposedly a devolved matter, reporting to the Cabinet Secretary for Education (presently John Swinney and before him Angela Constance and Mike Russell) . But due to the ambiguities implicit in dual funding principles (see above), Whitehall retains a Trojan Horse through which it can impose its own imperatives via UK Government policy obligations placed on devolved funding councils who have a responsibility to fund research infrastructure. One has to assume that the present case provides a prime, and unwelcome example of this. It is far from clear that the Scottish Government is aware of the implications of this in this particular Fcase. Such transfers from SFC to HEFCE could easily slip under ministerial radar. It is precisely by this mechanism that the agency capture by neocon think tanks, of the kind described here, may be insinuated by stealth into otherwise non-receptive polities,
The SNP Government, self-proclaimed social democrat, progressive, anti-imperialist, and anti-nuclear-weapons, is nevertheless making contributions to the UK subsidiary of a neoliberal, cold war, nuclear weapons and latterly torture protagonist, whilst paying it public funds to have unrivaled access to the research outputs of our universities, whilst influencing their academic activities. (Shouldn't RAND be paying us for this?)
The relationship between SFC and its English counterpart, like almost every other civil service department and their sponsored non-departmental public bodies, is one of subordination to their UK counterparts. Like other Scottish government bodies subordinate to Whitehall, it takes its lead from its UK/Westminster counterpart – both in broad policy terms, and with regard to making financial contributions to these (all of which will naturally be counted as 'Scottish' spending – in the Home Counties). It is not clear whether, or to what extent SFC support for RAND Europe is known to Scottish ministers – perhaps SFC haven't exactly flagged it up in their reports to ministers? Who knows?
But in the end, Scottish ministers are responsible to the Scottish people, most of whom I suspect would not approve of this use of their money. Scottish ministers can and should remove their approval for this spending.
Better still, Scotland should have full control over all aspects of its Further and Higher Education policies, and these should reflect the interests, values and ethics of this country, rather than those of amoral British imperialism and its US successor.
Given the hold the UK civil service has over its 'devolved' subordinates, the only way for this to happen is for Scotland to be an independent country.
Notes
i) Olssen, M, The strange death of the liberal university, In: Roger King, Simon Marginson and Rajani Naidoo (Eds): Handbook on Globalisation and Higher Education, 2011, Edward Elgar Publishing, Cheltenham
Olssen, M, (ibid).