Groundhog Day? Explaining 50 years of Failed Renewal
"Yet the political problem here runs far deeper, for throughout the last 50 years neither the eradication, nor ever the amelioration of poverty – the elephant in the scheme – has ever been an explicit ambition of government renewal policy. Nor for that matter has tackling poverty been a core ambition for the host of different public bodies charged with delivering on some aspect of the multitude of renewal policies." Douglas Robertson looks back at half a century of failure.
Clearing out innumerable files, documents and reports, covering housing renewal over the last 50 years got me wondering just exactly what has this endeavour achieved? While the specific focus here is on renewal, it is also indicative of broader trends across public policy, given that renewal has piloted the organisational framework which is now the basis of planning and implementing public policy throughout Scotland, through what are termed Community Planning Partnerships.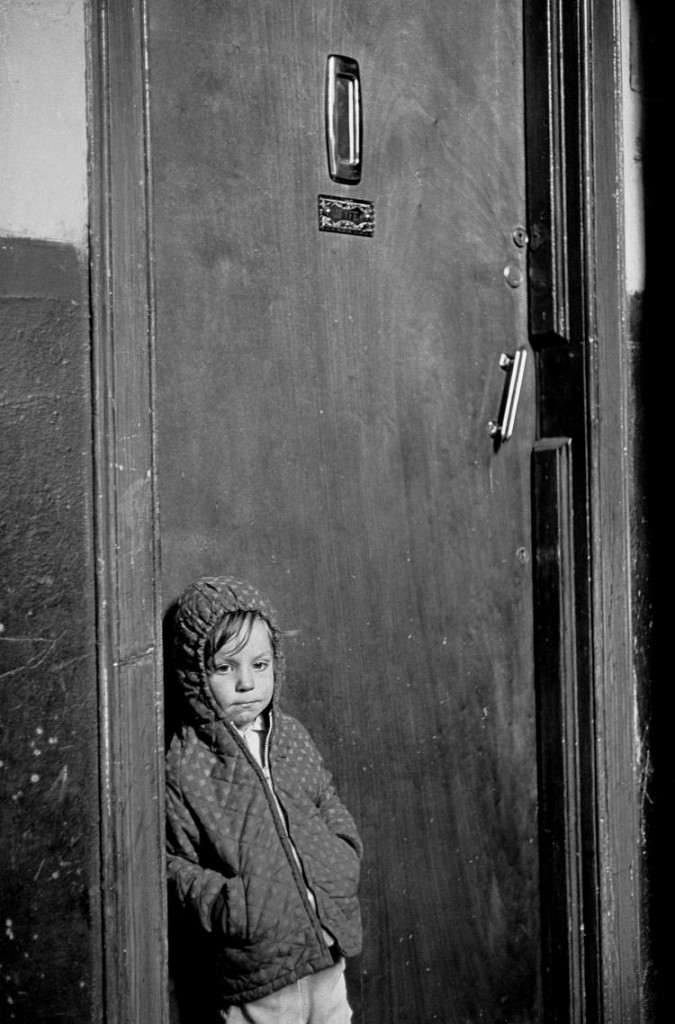 Paisley's Ferguslie Park housing estate crystallised these thoughts. As widely reported Ferguslie is Scotland's most deprived neighbourhood, according to the Scottish Index of Multiple Deprivation (SIMD). Well to be technically accurate, it's the location of the country's most deprived 'datazone', the specific spatial entity employed by the SIMD.
Poverty in Paisley has long been Ferguslie. As Scotland's sole Comprehensive Development Project, way back in 1968, it drew inspiration directly from the USA's then 'War on Poverty' programme.
Ferguslie has also been one of four 'New Life for Urban Scotland' partnerships, announced with much fanfare by Malcolm Rifkind back in 1988, when Secretary of State for Scotland. The other three partnerships were Wester Hailes, Edinburgh, Whitfield, Dundee and Castlemilk in Glasgow.
The Paisley estate had originally been built as a slum clearance development under the Housing (Scotland) Act, 1935. This Act, designed to tackle both overcrowding and its close association with tuberculosis, offered local authorities financial support to build new property to re-housed as many people as possible from defined slum districts.
Most large towns and cities in Scotland possessed such estates, each of which immediately became a deeply stigmatised place of poverty. We can all name them (and note the common usage of 'The' when doing so, the prefix helping to reinforce their social distance): The Butny, The Circuit, The Circus, The Raploch, The Ferry (Inverness, not Dundee), while not forgetting The Gibby. Then add in Blackhill, Barrowfield, Beachwood, Froghall, Niddrie, Pilton, Sandylands and Wine Alley. The list goes on. Most have been subject to a variety of different renewal initiatives throughout their brief existence, and a good few have been bulldozed.
The Butny, The Circuit, The Circus, The Raploch, The Ferry (Inverness, not Dundee), while not forgetting The Gibby. Then add in Blackhill, Barrowfield, Beachwood, Froghall, Niddrie, Pilton, Sandylands and Wine Alley. The list goes on. Most have been subject to a variety of different renewal initiatives throughout their brief existence, and a good few have been bulldozed.
Ferguslie's checklist of initiatives suggests a 'Groundhog Day' quality about renewal. In fact, Scotland's top 10 most deprived 'datazones', as listed by the SIMD, are found almost exclusively within 1930s slum clearance estates: seven of the ten are located in Glasgow, with Edinburgh's Muirhouse in being the only one outwith the west.
'Housing led-regeneration', long the mantra of area-based renewal policy, initially came to prominence with the largely successful Housing Action Areas (HAA) program which targeted Victorian tenements, the last remnants of previous slum clearance procedures.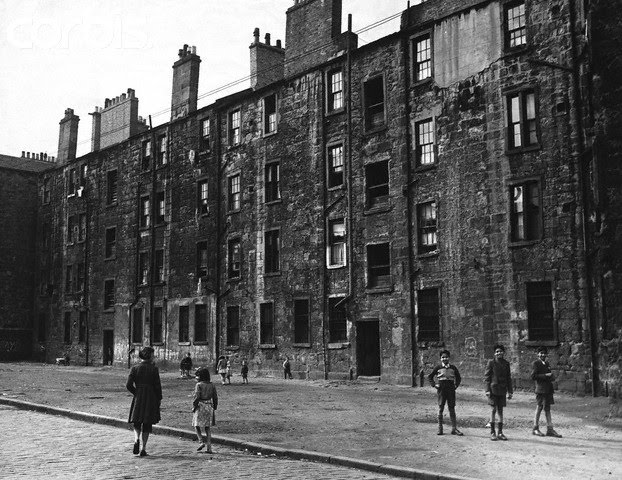 Core to the HAA's success was the availability of substantial amounts of public money, expended on improvement and repair grants for home owners and, within the West of Scotland, the funding of community-based housing associations, which allowed local residents to collectively renew their own particular neighbourhoods. This process of renewal was greatly encouraged by the lifting of previous clearance orders which had bestowed on these localities a short-life expectancy, and thus rapid decay through what was termed 'planning blight'. Public policy often creates, as well as solves problems.
When this approach was rolled out into, by then, decaying council estates, this essentially physical, house building approach to renewal was found wanting. Follow-on complementary renewal, found in the older tenement neighbourhoods, could not be replicated within mono-tenure estates, despite efforts to diversify tenure via small home ownership initiatives. This lead, in time, to the demise of the Housing Corporation, the government funder of housing associations, and its replacement by a new agency, Scottish Homes.
'Partnership working', the mantra emerging out from 'New Life for Urban Scotland' encouraged local government to better co-ordinate additional supportive inputs from various government agencies. Such thinking was embedded in the late Donald Dewar's Social Inclusion agenda, Dewar proffered the term social inclusion, in contrast to the exclusion agenda proffered by Tony Blair's policy unit.
Social Inclusion Partnerships (SIPs) thus became the latest area renewal variant, blending both physical building work and social projects. Again this was found seriously wanting, as laid bare in a succession of evaluation reports. In turn, this helped contribute to the demise of Scottish Homes and its repackaging into yet another housing agency, Communities Scotland.
Area-based renewal by the mid 2000s went into sharp retreat, being replaced by Community Planning Partnerships. This new arrangement required local authorities to come forward with an agreed, multi-agency approach, utilising the various specialisms and resources open to them, to address an agreed set of priorities within their particular locality that also needed to chime directly with the Scottish Government stated ambitions.
During their first minority administration, the SNP extinguished area-based initiatives and closed Communities Scotland. So for the first time since 1937, when the Scottish Special Housing Association was created, Scotland had no specialist housing agency. So are we now back where we started, at a time before the Ferguslie CDP heralded in an 'area-based' approach to renewal?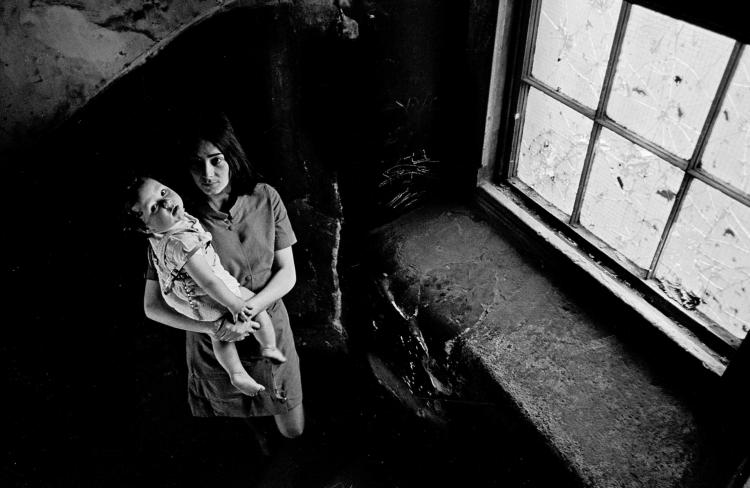 There is undoubtedly a clear intellectual logic to this policy drift, as a brief examination of the of the SIMD mapping facility reveals. Having selected a particular geographic area, click from the 5% most deprived 'datazones' to the 20% and observe how deprivation bleeds across the map.
Deprivation is not confined solely to the poorest places, a fact known since 1975 from the work of Sally Holderman. Poor people are not just resident in poor places. So any area-based initiatives can only ever be a sticking plaster, offering small palliative patches to those resident within a poor place, but they are quite incapable of properly addressing the actuality of the wider underlying social problem, namely poverty.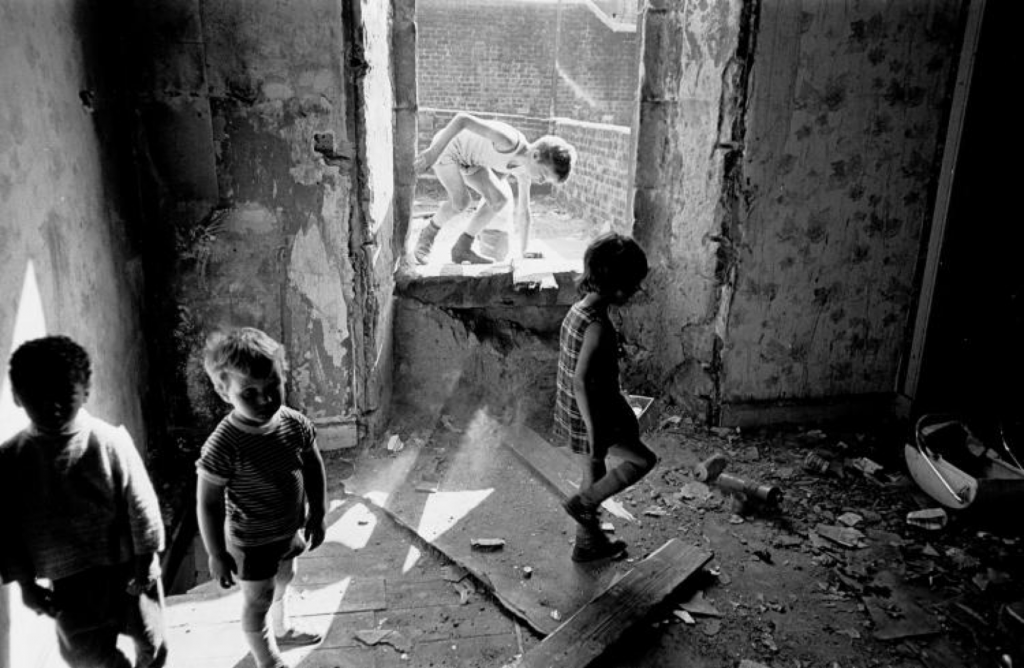 There is also a related administrative logic. As noted above, renewal long operated in two hermetically sealed spheres. One tranche of cash – by far the largest – went into physical building work, initially focused on the old tenement slums. The second tranche focused on the social components, via what was termed Urban Aid, almost exclusively spent in 'failing' council estates.
Both funding streams were separately administered: housing monies allocated through the fore mentioned housing agencies, while Urban Aid monies were determined by the Scottish Office/Executive, in conjunction with local authorities supporting and part funding successful bids. The Labour / Liberal Coalition's SIPS initiative brought both together, in the mid 2000s, immediately prior to the jettisoning of 'area-based' approaches.
Throughout this period there had always been much policy chatter about 'working together', 'partnership working' and 'shared agendas'. The reality was, however, that housing monies funded renewal. Complementary cash rarely came from the economic agencies, whether the Scottish Development Agency or the Highland's and Island's Development Board, nor their successors. Perhaps Glasgow's GEAR Project, focused on the city's east end, and the Leith Project being two notable exceptions. Nor did social services often chip in, and health just never did.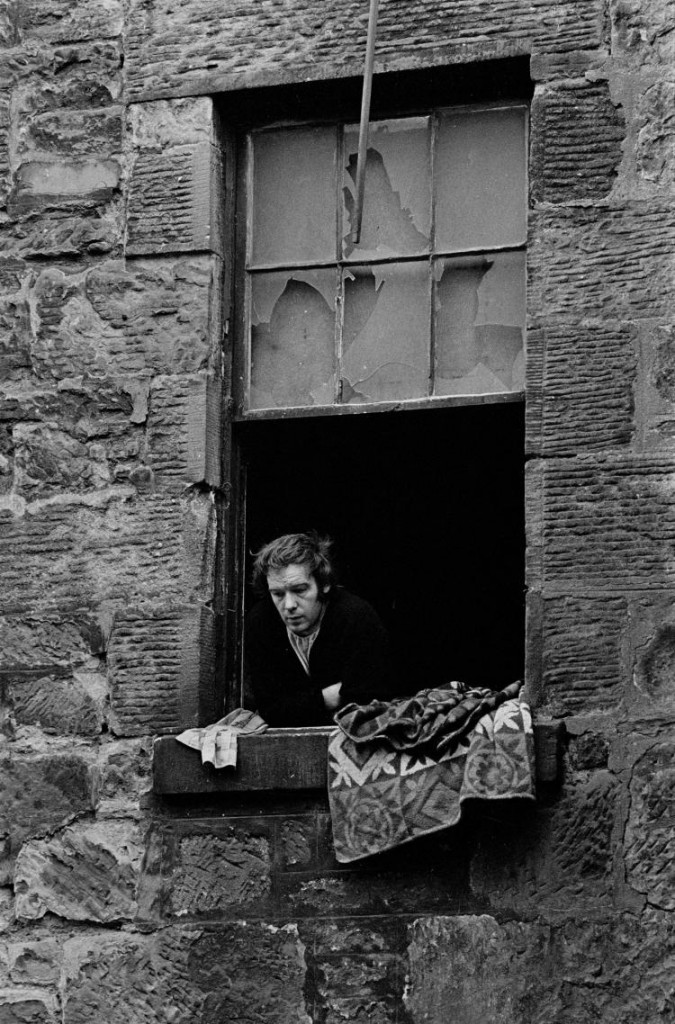 So the move to a Community Planning Partnership model, where co-ordinated action involving a range of different actors working across social policy, to better tackle the challenges posed by local deprivation, or social exclusion, appears both intellectually and organisationally justifiable.
Sir John Elvridge, previous Permanent Secretary to the Scottish Government, is credited with putting in place this 'outcomes-based' model, whereby the government sets down its ambitions and then asks all those it funds to illustrate how they intend to meet these objectives. It is called the National Performance Framework (NPF) and yet, unless you work within a quite narrow part of the public sector, you will probably never have never heard of it.
This model of public policy planning is 'operationalised' via Community Planning Partnerships. This is where national ambitions meet local needs, where 'top down' meets 'bottom-up', where the government considers what the local authorities and their quangos are telling them what is required and where local government and its agents respond to the governments outcomes-based agenda, as set down in the NPF.
Local communities are supposed to have a role here, somewhere, yet no one is quite clear how that should best be accommodated, so it's not. Community empowerment has always been far easier to mouth, than to constructively deliver on. Long lasting and serious concerns about the lack of a community input into this process, in part, explain the motivation for the Community Empowerment (Scotland) Act, 2015. Even so, disquiet about meaningful public engagement persists.
Elvridge pioneered this mode of working when in charge of Rifkind's four 'New Life' partnerships and, by the time he retired in 2010 this had become the modus operandi of the Scottish Government. So it was his thinking that eventually brought about the scrapping of 'ring fenced' budgets and, as we have seen, area-based initiatives, both logical outcomes given the National Performance Framework and Community Planning Partnerships.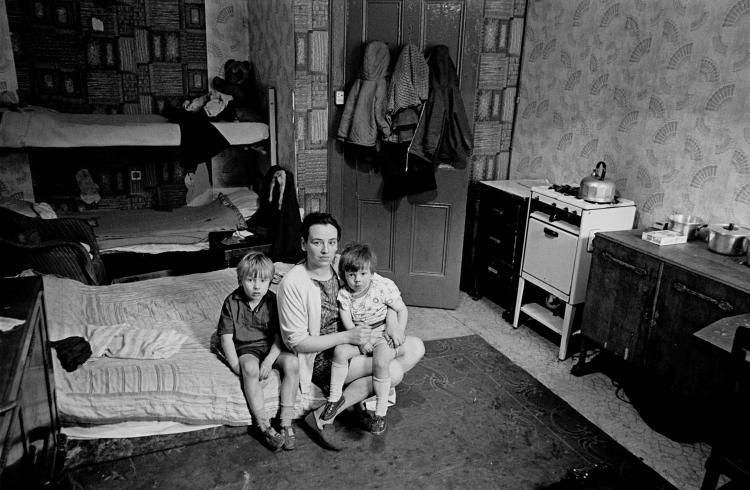 Yet for all the rhetoric wrapped around this exercise, of 'partnership' and 'joint working', as well as the need to 'work across policy boundaries' through focusing on tangible outputs, rather than public expenditure inputs, this public policy mutation is still not performing. After more than a decade it appears that drafting policy papers extolling the inherent merits of adopting such an approach is a far simpler exercise than challenging the deep seated organisational cultures and conservatism such a change of direction demands.
The core sticking point here are the deeply entrenched power structures, set within the long established administrative silos, that operate throughout the Scottish Government's extended bureaucracy. Despite all the rhetoric of 'joined-up working', there are still no end of closeted professional elites whose existences are funded, embraced and protected within these arrangements.
This reality has never merited proper consideration, despite the Christie Commission, itself now five years old, because of the real power that exists within this part of the Scottish body politic. Administrations and politicians come and go, but the steady flow of public administration by the civil service continues to plod on, merely altering but at the margins.
Achieving such administrative co-ordination is certainly no easy task. A useful lesson, though now largely forgotten, is provided by Strathclyde Regional Council, some 30 years back. The Region had set down a clear 'anti-poverty' agenda, in its 'Social Strategy for the 1980s'. This had been championed by Jeff Shaw, the Council's first Convenor, just prior to his untimely death. Shaw was a dynamic and committed social reformer, Labour politician and, one time, Church of Scotland minister.
The plan here was to secure additional resources for defined deprived places, drawn from across the different services delivered by the Council. Unfortunately, officials within the Council's largest spending department, Education, staunchly resisted any reprioritisation.
At the same time, it's worth remembered that many of the core functions that had a direct bearing on deprivation, such as housing, public health and cleansing were then being delivered by lower tier District Councils, while others such as health, social security, employment training and economic development were the remit of other bodies, each of whom had their own agreed priorities.
So trying to manage mainstream budgets so that deprived areas receive a greater priority has always had its limitations. There is the realpolitik of seeking to prioritise poor places over other wealthier ones, given the obvious class interests possed by such a decision.
Further, Strathclyde attempted this exercise during a period where public resources were more abundant. Within the current political landscape of austerity, re-allocating resources from an ever declining budgets becomes even harder. It needs to be remembered that it is the poor places that are currently being hit hardest when government, local authorities and other public bodies cut back.
So altering the administrative mechanisms to better redress inequalities does appear to be both administrative and politically problematic.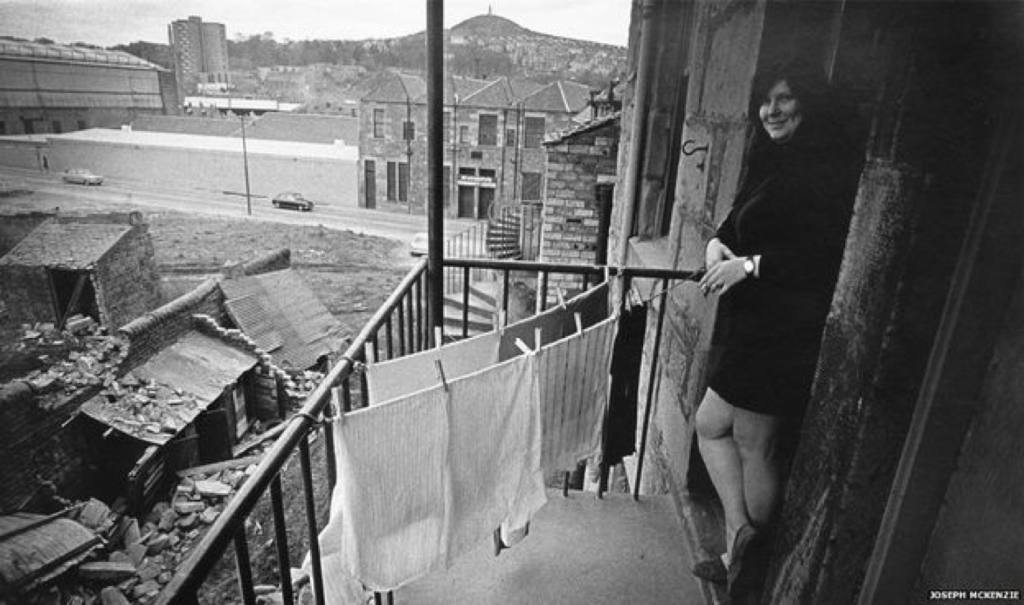 Yet the political problem here runs far deeper, for throughout the last 50 years neither the eradication, nor ever the amelioration of poverty – the elephant in the scheme – has ever been an explicit ambition of government renewal policy. Nor for that matter has tackling poverty been a core ambition for the host of different public bodies charged with delivering on some aspect of the multitude of renewal policies.
Each of these bodies has a well-honed lexicon of diversionary policy terminologies, from 'addressing inclusion', 'challenging deprivation', 'tackling disadvantage', or 'improving life chances' which were tied to no end of differing initiatives emanating from the range of Scottish Government policy silos, always offered up on a 'pilot funding basis' before quickly fading and failing with no useful learning passed on. Why is it that policy never focuses on the direct causes of poverty, preferring instead to tinker at its predictable and well documented repercussions?
Given such clear lack of ambition, and with only housing monies available to fund the renewal toolkit for the last half a century, largely explains renewal's 'Groundhog Day' quality. But it is actually worse than that, because with the prime focus being on renewing and replacing housing we have witnessed, in places like Ferguslie, the comprehensive replacement of the original 1930s housing stock, yet the locality is still Scotland's most deprived neighbourhood.
Renewal practice is thus dammed to continuously repeat the same mistakes. Nowhere is this better illustrated than in Stirling's Raploch, yet another of the 1930s slum clearance estates. Over my working life Raploch has been subject to four separate well-funded renewal initiatives, as well as a pioneering joint initiative between social work and housing, undertaken during the late 1970s.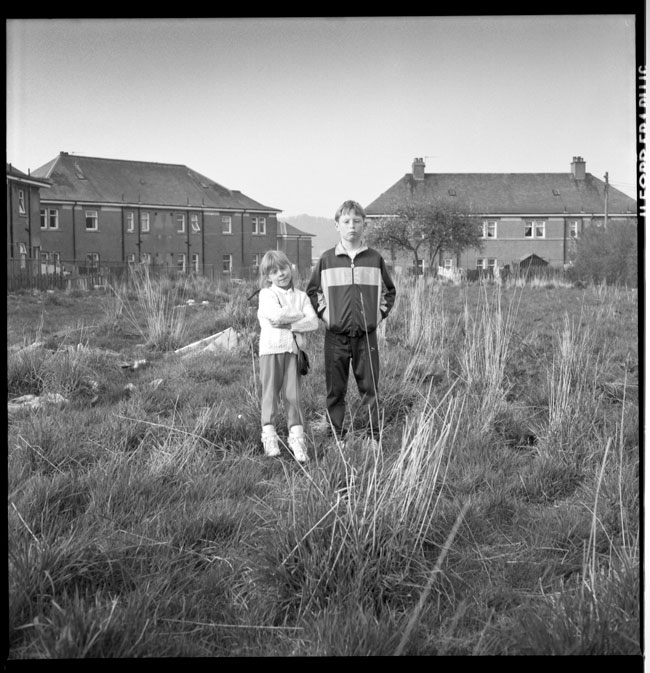 Raploch, situated in the narrow gap between the Gowan Hill and the Forth, immediately behind Stirling Castle – once a royal residence – is still central Scotland's most deprived place. But Raploch has been stigmatised since, at least, the 16th century, back when James V was resident in the Palace. Sir David Lyndsey, then also a local resident, in his play Ane Pleasant Satyre of the Thrie Estaitis, refers to a coat made of 'Raploch grey', which in the satirical context of his work suggests a reputation for being cut from poor-quality rough cloth. Perhaps this is the same cloth the King employed to disguise himself when sneaking about trying to find out what the common folk thought of him.
According to Jamieson's Dictionary of 1808, it was a 'coarse woollen cloth, made from the worst kind of wool, homespun, and not dyed'. The adjective, Raploch thus implied coarseness, roughness, something Robert Burns drew on in his Second Epistle to Davie Sillar: 'The Muse, poor hizzie, Tho' rough and raploch be her measure, She's seldom lazy. So evidently the challenges offered up by poverty and stigma run very deep.
Pierre Bourdieu's sociology offers insight here. His core interest was with the dynamics of power in society and, in particular, the subtle ways in which power is transferred and social order maintained within and across the generations.
For Bourdieu the social world has been gradually drawn into what he calls fields. This differentiation of social activities has led to the constitution of various, relatively autonomous, social spaces in which individuals, what he terms actors, compete within for particular species of capital. He saw capital being broader than just being economic, although it is always dominant. Capital for Bourdieu was also both cultural and social. Each variant of capital is traded in its symbolic form.
Thus the social position of any individual agent within a given field results from interactions between the specific rules of the field, the agent's habitus – the system of embodied dispositions and tendencies which organise the ways in which individuals perceive and react to the social world around them – and their individual ability to accrue these different capitals.
Within a field individual agents try and secure different capitals to enhance their personal position within the prescribed internal hierarchy of that field. We all know, to differing extents, the rules of the game within the different fields in which we operate, whether for work, play or family life. Such understanding is a function of habitus, the dispositions which are shared by people who have similar backgrounds: an amalgam of class, nationality, religion, education or profession. Such dispositions are thus embodied on each of us. Economic, social and cultural capitals, each of which also have powerful symbolic forms, hold a distinct value within our particular social habitus and within the field.
So the place in which we work, where we live, the house we live in, the car we drive, the schools and universities our kids go to, the places we eat, meet and socialise, right down to the clothes and games we play, and who we play with, all act to create our distinctive social placing within society. We are thus inculcated into knowing our place, how to protect our interests, as well as appreciate what is expected of us.
Such socialisation allows us to contend with what Bourdieu terms doxa, or 'common sense', the means by which existing power structures determine how matters should be organised. This can be understood as the 'It's aye (always) been' dead hand of Scottish culture; robust social conventions that prove hard to break down.
Sociology to Bourdieu is solely about exposing the hidden, the actions and powers that function to both control and manage society in the interests of some, and to the disadvantage of others. This is how power is controlled and the social order maintained, both within and then across the generations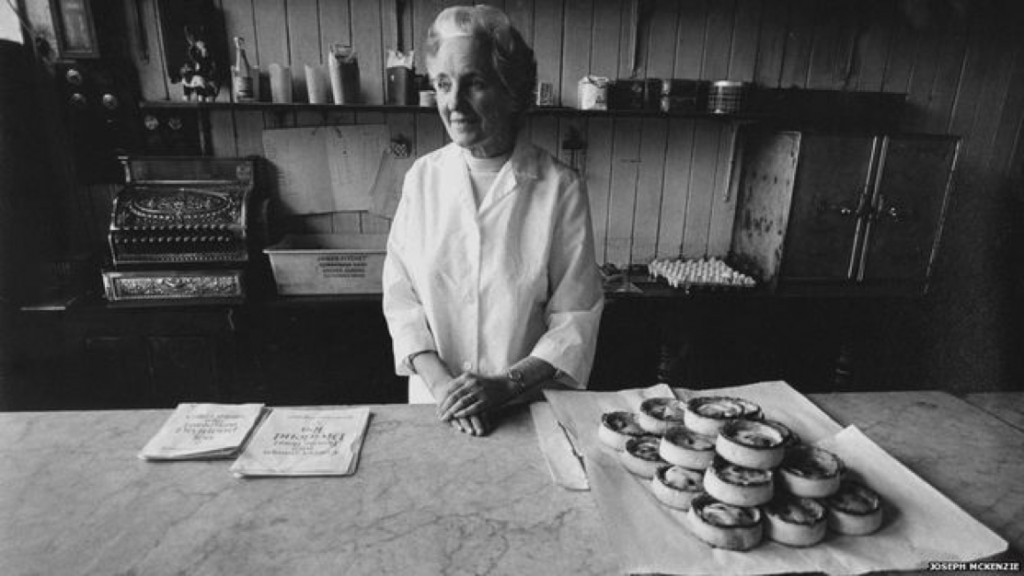 In the case of renewal, this field has long functioned for the benefit of builders, architects, engineers, quantity surveyors and a panoply of public administrators, consultants and academics, and to the disadvantage of those subjected to such physical changes.
Yes, housing conditions do and have greatly changed, as is evident in both Raploch and Ferguslie. Yet, the underlying poverty, disadvantage and stigma, the social positioning of these places and their residents stays resolutely unaffected. The social order, the doxa ensures the structure of power remains largely unchanged. The different actors operating within the renewal field have each sought to secure different forms of symbolic capital which, in turn, ensures and reinforces their respective social position. But in the wider game that is Scottish society the odds are always fixed.
Marxist criticism of renewal policy since the 1960s (if not since it was first observed by Friedrich Engels in Manchester in the 1840s) is that structural issues, the broad economic system, determines a clear spatial ordering of wealth and poverty. As no one was willing to see, let alone challenge that system, then we were stuck with what is delivered. Within the broader political context renewal thus merely offered up a convenient piece public policy window dressing, a means to be seen to be doing something, while de-industrialisation and neo-liberalism significantly re-ordered both the spatial and the social order of things.
Bourdieu takes critical thinking further, as it exposes the power that lies within the social constructions that constitute the renewal field, as well as the underlying battles fought out by and between its various actors, each seeking out and securing different symbolic capitals from within that field to advance their own social positioning and standing. All public policy retains and confers power through this means, so there should be little surprise at renewal's 'Groundhog Day' characterisation. And as the same approach is being pursued, with similar unreconstructed actors, now participating within the new field of community planning, the exact same outcome will be delivered.
So what changes? Not much really. Politics offers up but window dressing, and the administrative system contents itself with the available financial, social and cultural spoils that fall from this endeavour, whilst consciously ignoring the harsh realities delivered up by the wider system. Politically, as a society are content to hide away from the structural changes needed, because the interests of the powerful always decide how things should be.
Image Credits: The first seven black and white images were taken by Nick Hughes, between 1970 and 1971, in Glasgow, and are published with the permission of Shelter Scotland. The eighth and tenth images are by the late Joseph McKenzie, taken in the early 1970s in Dundee, while the eighth is by Margaret Mitchell, taken in 1992 in Raploch.