SIC: Build – Policy, Strategy, Movement
This is an invitation to discuss the future of Scotland. A way-marker to a better future that rejects the values of austerity Britain and the pound land economy, rejects the marginalisation of the poor and the stigmatisation of anyone that doesn't conform to the 1950's Re-Boot that we're living in.
This is a very significant conference, the first time the independence movement has properly got back together since September 2014. As as a party-neutral organisation, the SIC plays a pivotal role,  and as host is just what the independence movement needs to come together, to build and to strategise. As the sliding doors of Brexit (hard or soft) close, the need to reassemble and renew the indy movement is more urgent than ever.
This can't be a re-tread though. As the political landscape has changed radically from 2014, the need to keep what Nicola Sturgeon has called "a fresh eye and an open-mind" is absolutely vital. Taking stock of our own weaknesses and strengthening the case for independence is a crucial part of re-building the case and beginning anew.
There are different views of when a referendum should be held and how to win it. All that will be aired, shared and argued through. The main thing is to be ready and to start planning now, to create a strategy now.
As Commonweal Director Robin McAlpine put it: "It really is important that the independence movement injects some urgency into preparing for another referendum. It would be unforgivable if we drifted into another referendum without being properly prepared and no-one knows how soon another referendum might be. It really is time to get cracking and this conference is a starting point."
Saturday, January 14, 2017 – Radisson Blu Hotel, Glasgow, 301 Argyle Street Glasgow Book your tickets here.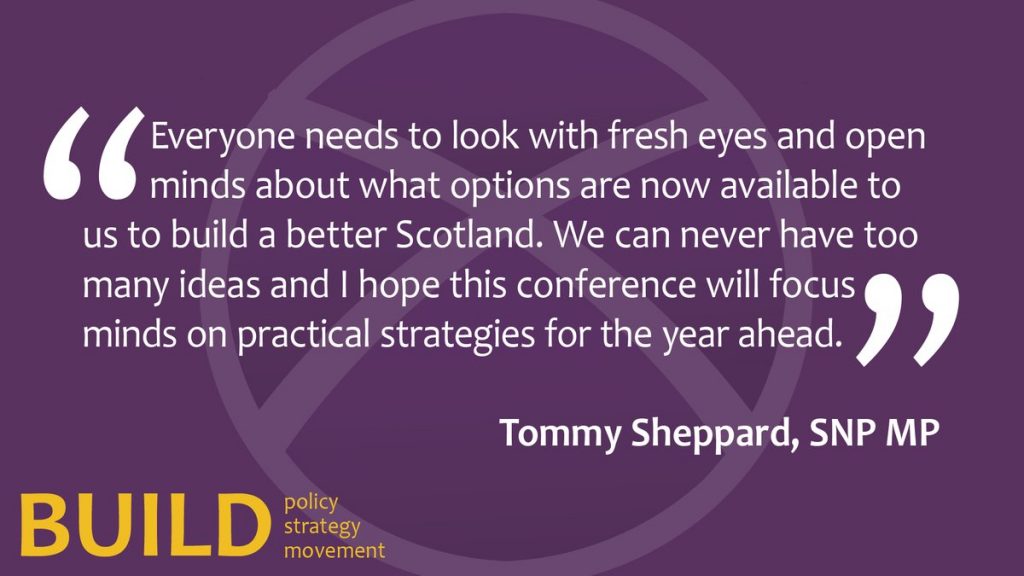 The event and the convention has cross-party support, including the Scottish Greens. Maggie Chapman, Green Party co-convener stated:
"The events of the past weeks and months have shown that there is a real need for radical change in Scotland. We have shown that it is possible to have a progressive and inclusive campaign for change. Now more than ever we need to work together to build a stronger case for independence. Now more than ever we need to work together to build a stronger movement for independence. And now more than ever we can succeed in reinforcing our inclusive and progressive politics. This event will bring together people from all parties and none to start the work on winning the argument for independence."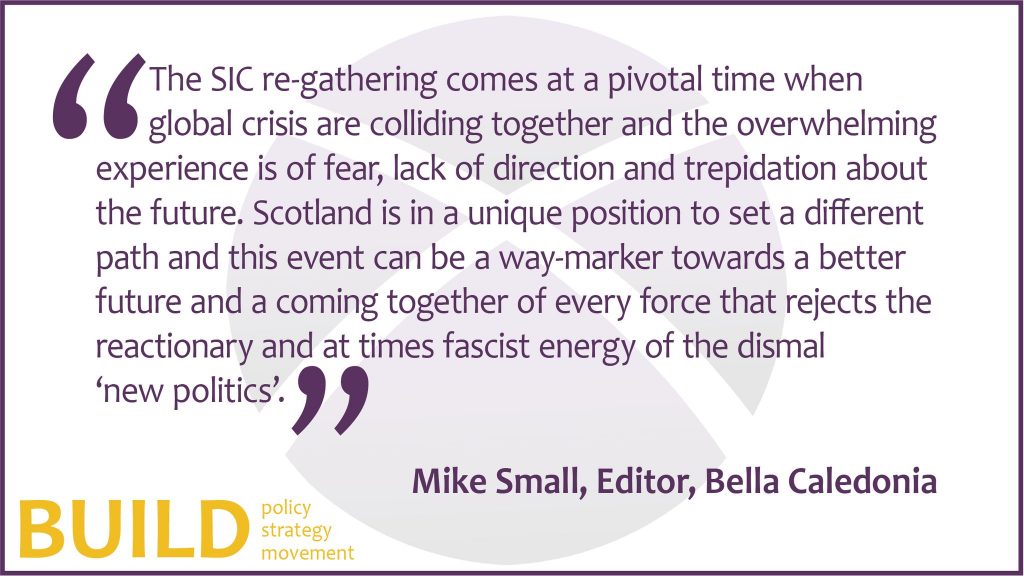 Jonathan Shafi, founder of the Radical Independence Campaign added: "This conference is a vital staging post in the development of the Yes movement and in building towards Scottish independence. By bringing together a broad platform we will press the case for a new campaign which can inspire millions of Scots. As part of that, RIC will put forward a left-wing agenda that will be a direct repudiation of the May government with a vision for a people's independence."
Speakers and interactive sessions will explore what the independence movement needs to do now to get strategy, policy and movement-building in place to secure victory in the next referendum.
This will include sessions and talks on the new policy context from Ben Wray (Common Weal); the Objectives of SNP Commission (SNP Growth Commission); 'Building institutions, building a nation' with Nicola McEwan (Edinburgh University); 'Timing, Message, Targets' with Stewart Kirkpatrick (Yes Scotland and 38 Degrees); an SNP perspective: Tommy Sheppard; a Green perspective: Sarah Beattie Smith; a RIC perspective: Jonathan Shafi; a Women for Independence perspective – and input from the grassroots.
For more details email: [email protected] and follow SIC at: @ScotConvention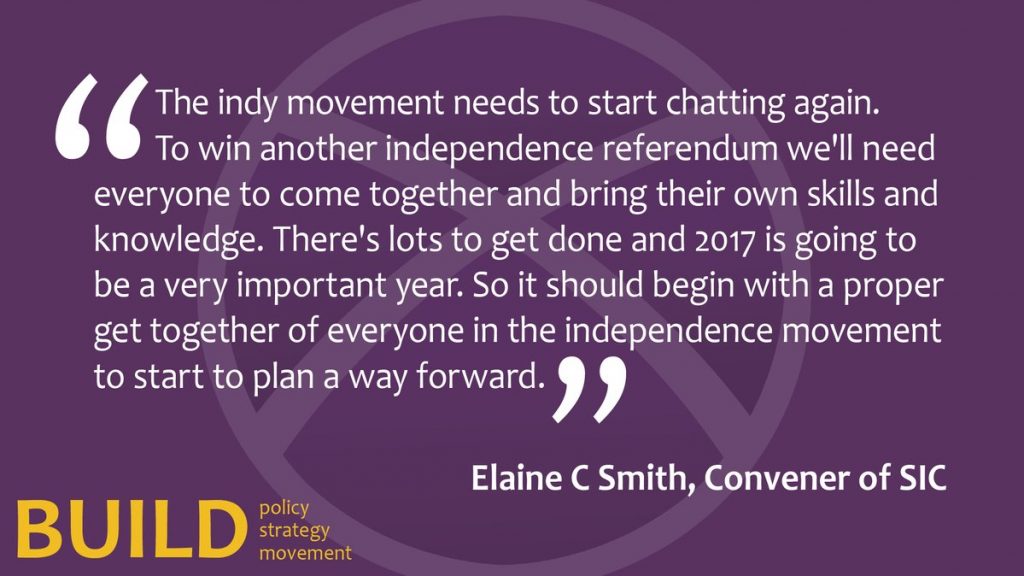 Saturday, January 14, 2017 – Radisson Blu Hotel, Glasgow, 301 Argyle Street Glasgow Book your tickets here.