British Values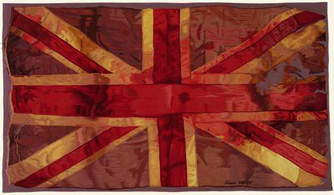 "UK Govt does not want to "incentivise" refugee children to come to Europe" says the UK Home Secretary Amber Rudd, bringing the language of business to the reality of people fleeing carnage. A more putrefying example of Tory Britain is hard to find. A culture so besotted, so unconsciously immersed in the ideological language of the commercial that it has lost any connection with its moral compass. It's not even a proper word, it's just the sleazy language of the office filled with flip-charts and Next suits.
It's a statement so hauntingly stupid, so bereft of humanity, so detached from reality you wonder for the sanity of these people. A 'Global Britain' means a Fortress Britain smug and sealed, glorying in yesteryear smothered in parochial zeal, puffed with pride, and with a foreign policy just reduced to a desperate simplistic xenophobia.
Amber Rudd's comments come on the back of their abandonment of the principle established by Alf Dubs, a holocaust survivor, who had created an amendment to the immigration act, which forced Theresa May to let in the most vulnerable people from countries such as Syria.
The day of final Brexit debate, just before the recess, the UK government announced it will take no more lone child refugees.
The government effectively ended its commitment to Alf Dubs' amendment to take lone child refugees. Cameron suggested it would be 3000. We took 350.
Taking 350 children amounts to taking on average fewer than two per local authority.
Commenting on the government decision Stuart McDonald MP, the SNP spokesperson on immigration, asylum and border control, said: "Theresa May is guilty of abject moral failure – showing callous disregard for some of the world's most vulnerable children.
"It is shameful and completely unacceptable for the UK government to turn its back on child refugees in the midst of the worst humanitarian crisis since the Second World War. Canada, a country with half the population of the UK, took over 35,000 Syrian Refugees in 2016 alone, while Germany took around 300,000. In comparison, the UK government's efforts have been pathetic and bring shame to a country with a proud tradition of accepting refugees."
This is a moral abdication triggering the full unveiling (in case you were in any doubt) of the sort of Global Britain we're pursuing.
Feeling Stronger Together?
No doubt there will be Unionist voices whining that the indy movement always 'take the moral high ground'. Well christ it's not very difficult is it? Britain is setting the bar so low you don't need to do anything at all to seem like a nirvana of rational progressive humanity.
It gets worse. Britain, the family of nations, the multicultural force for progressive values, as we were sold, has rejected the amendment to the Brexit Bill to protect EU citizens in UK, presumably as they will be used as pawns in May's desperate haggling with the EU over the next two years.
Thankfully the real fight starts here.
Ever felt you need incentivised to vote for independence?